Large Rose Quartz Pyramid (90mm x 90mm Crystal Pyramid)
$209.26

FREE Shipping
Please allow up to 30-40 days shipping time as this item will ship to you directly from our supplier.
In stock
Free shipping on orders over $100! (US orders only)
Safe, Fully Encrypted Payments
100% Money-Back Guarantee
Fast, Reliable Shipping Options
Easy Exchanges & Returns
Genuine Rose Quartz Pyramid for Emotional Healing
This Large Rose Quartz Pyramid is made with natural, pure rose quartz and is 90mm x 90mm in size. Rose quartz is a crystal that is known for its metaphysical properties, as well as its ability to promote positive emotions such as love, joy, and peace.
This crystal pyramid is perfect for anyone who is looking to add some positive energy to their home or office, or for anyone who is interested in the metaphysical properties of rose quartz.
Enhance Love and Emotional Healing with Rose Quartz
The Large Rose Quartz Pyramid is the perfect addition to your crystal collection. Rose Quartz is known for its powerful emotional healing properties, and this pyramid will help you enhance the love in your life. Place it in your bedroom or meditation space to bring a sense of calm and comfort.
Whether you're looking to attract more love into your life, heal past emotional wounds, or simply create a peaceful environment, this pyramid is a must-have.
Promote Inner Peace and Self-Love with Crystal Energy
This 90mm x 90mm crystal pyramid is made from genuine rose quartz, known for its soothing energy and ability to promote inner peace and self-love.
Place it on your desk or in your workspace to help reduce stress and anxiety, or use it during meditation to deepen your connection to yourself.
This pyramid is a beautiful reminder to practice self-care and prioritize your own well-being.
Add a Touch of Elegance to Your Home Decor
In addition to its healing properties, the Large Rose Quartz Pyramid also makes a stunning addition to any home decor. Its sleek and elegant design will add a touch of sophistication to your living space. Place it on a coffee table, bookshelf, or mantel for a beautiful conversation piece.
This pyramid is also a thoughtful gift for a loved one, adding beauty and positive energy to any home.
Metaphysical Properties and Uses of a Rose Quartz Pyramid
[mas_static_content id="13997″]
Material:

Rose quartz

Shape:  Pyramid
Size:  90mm x 90mm
Weight:  About 500 grams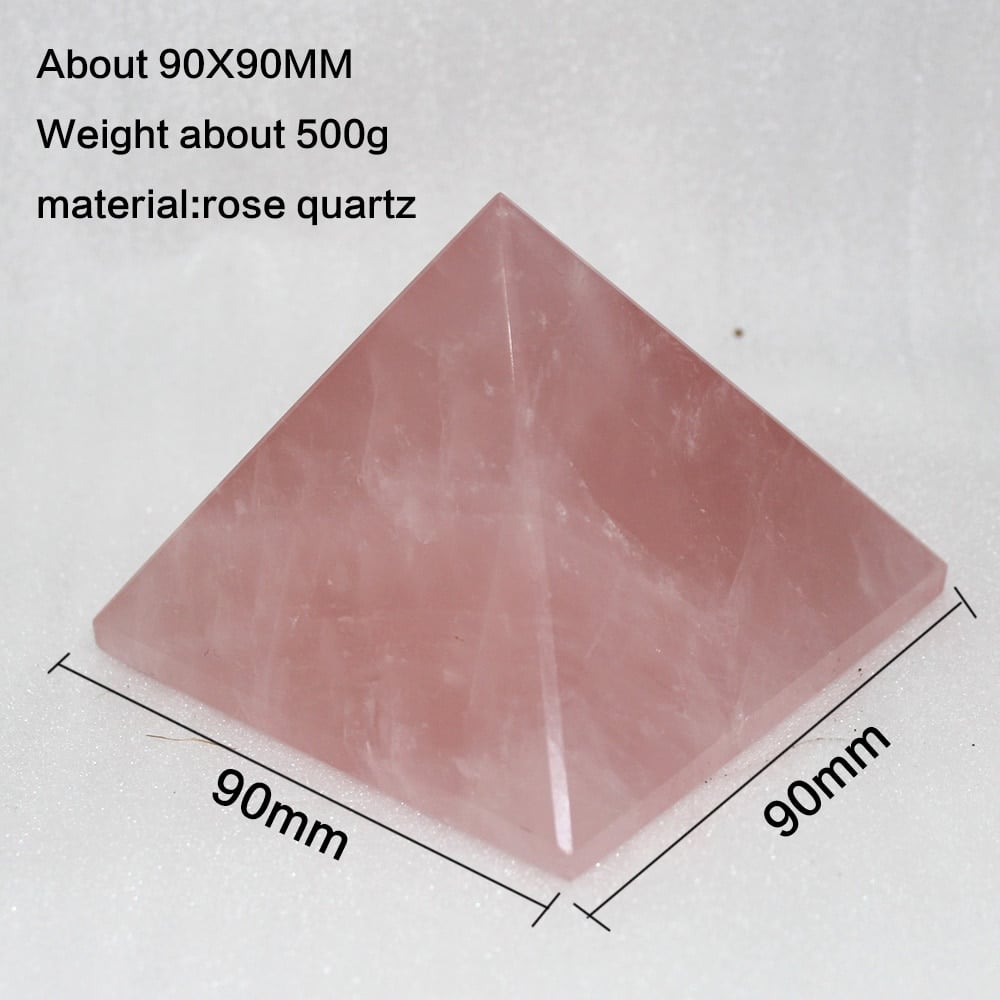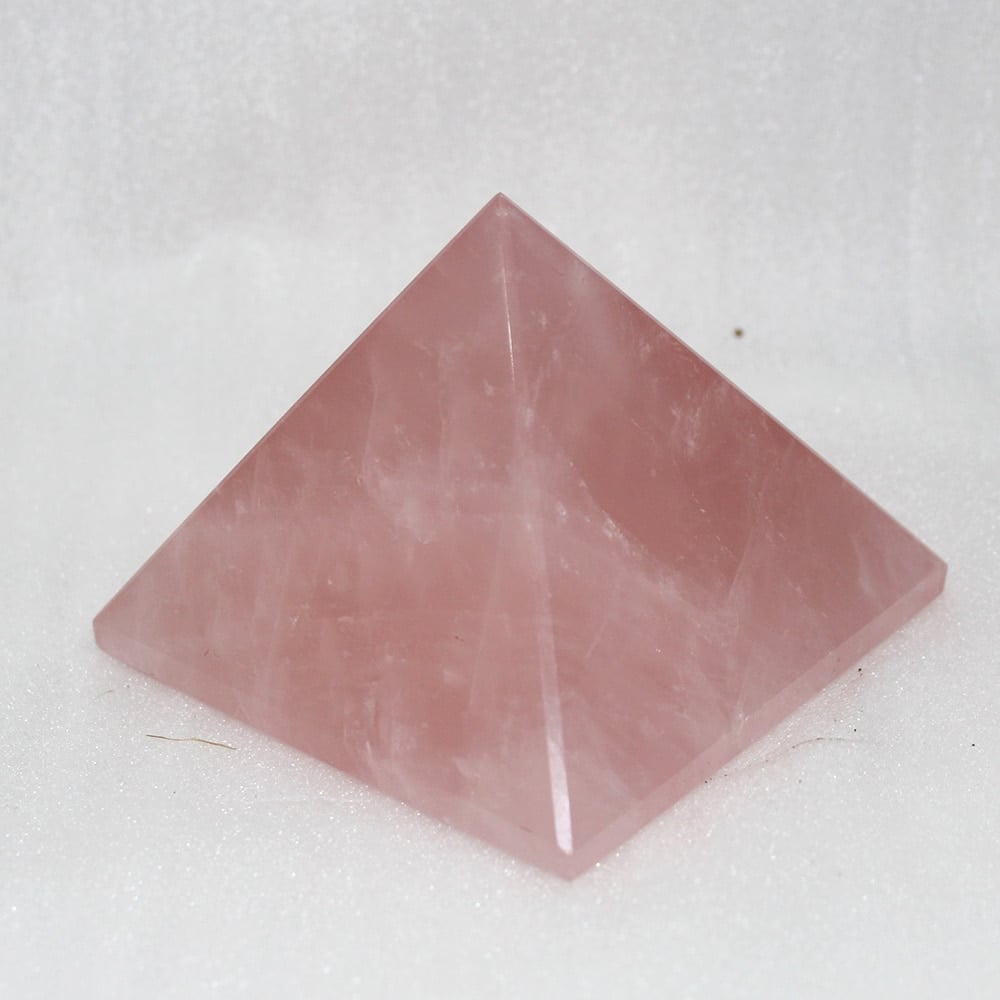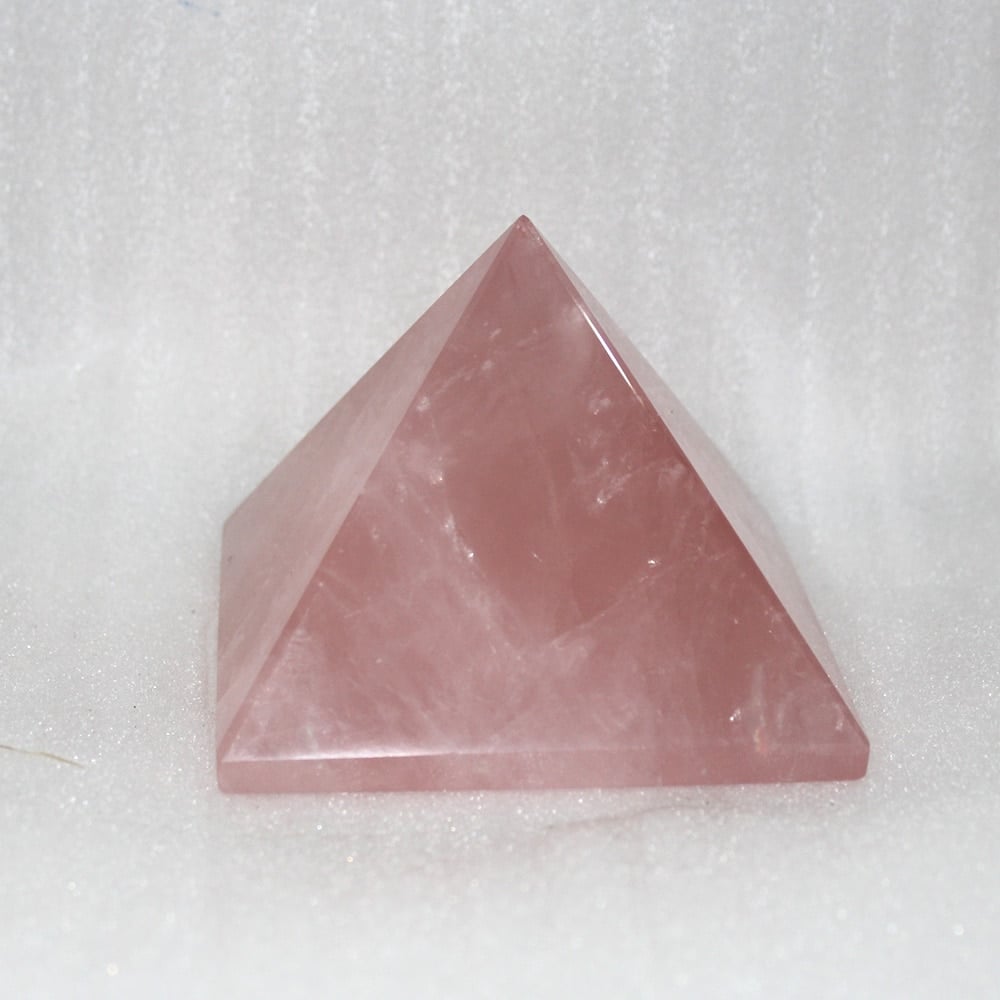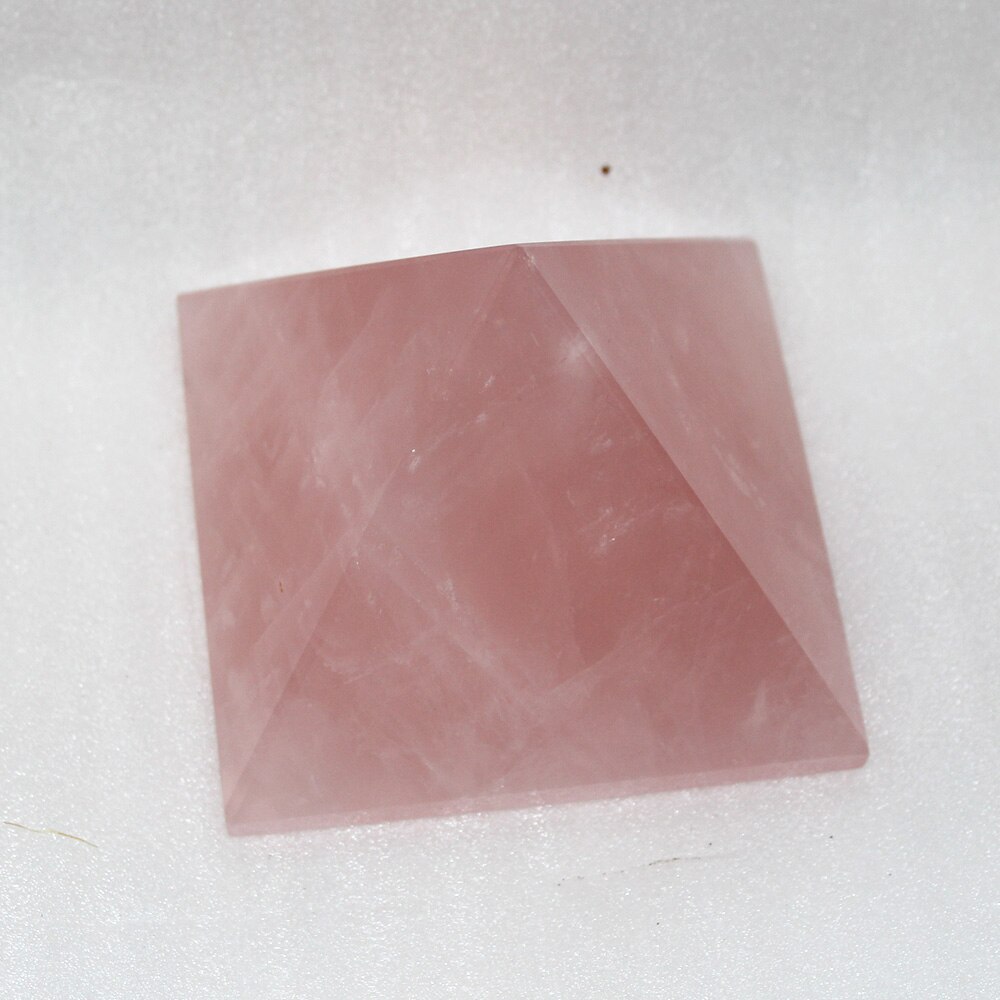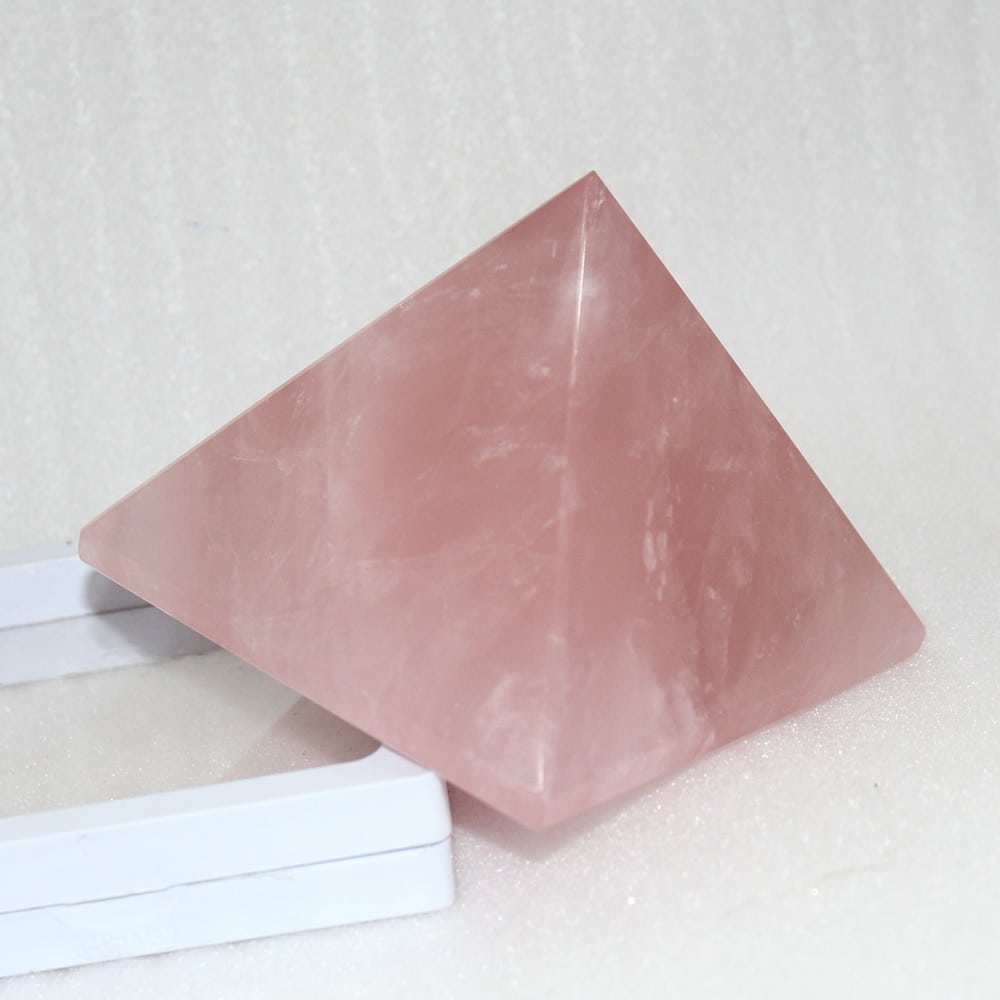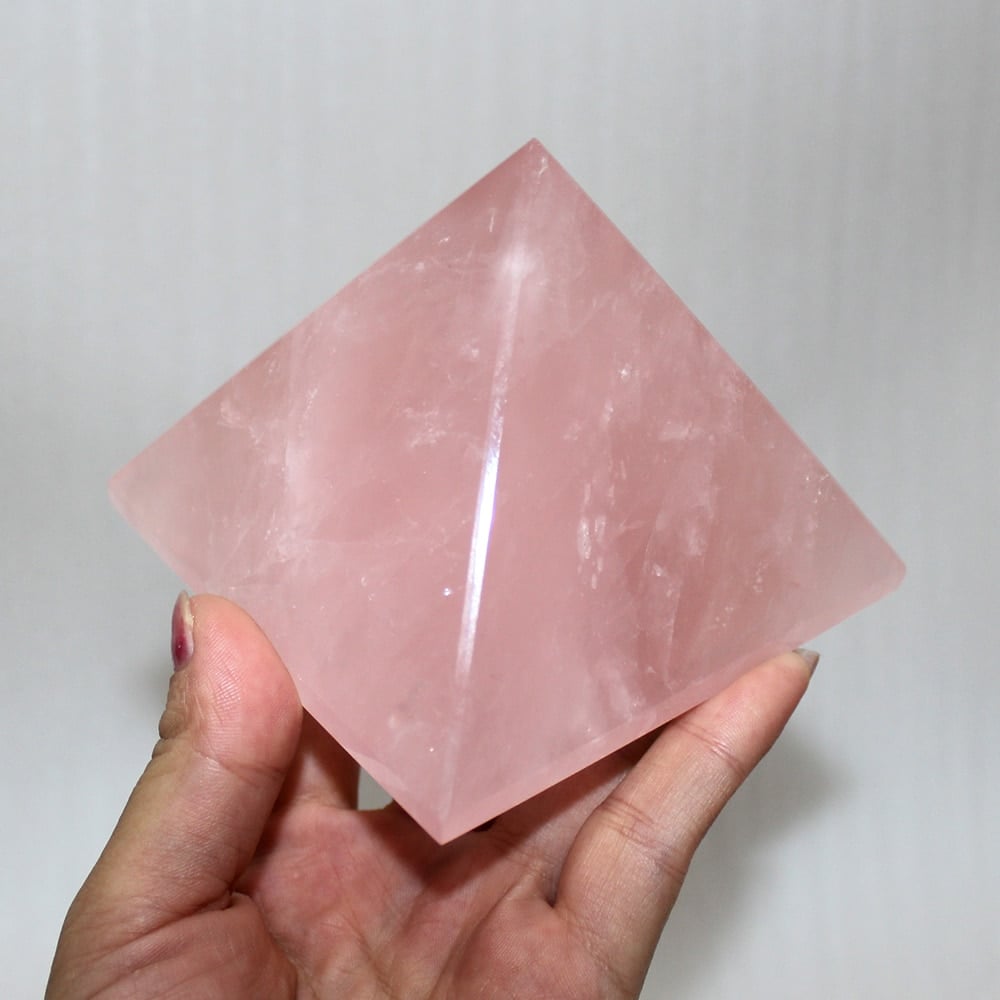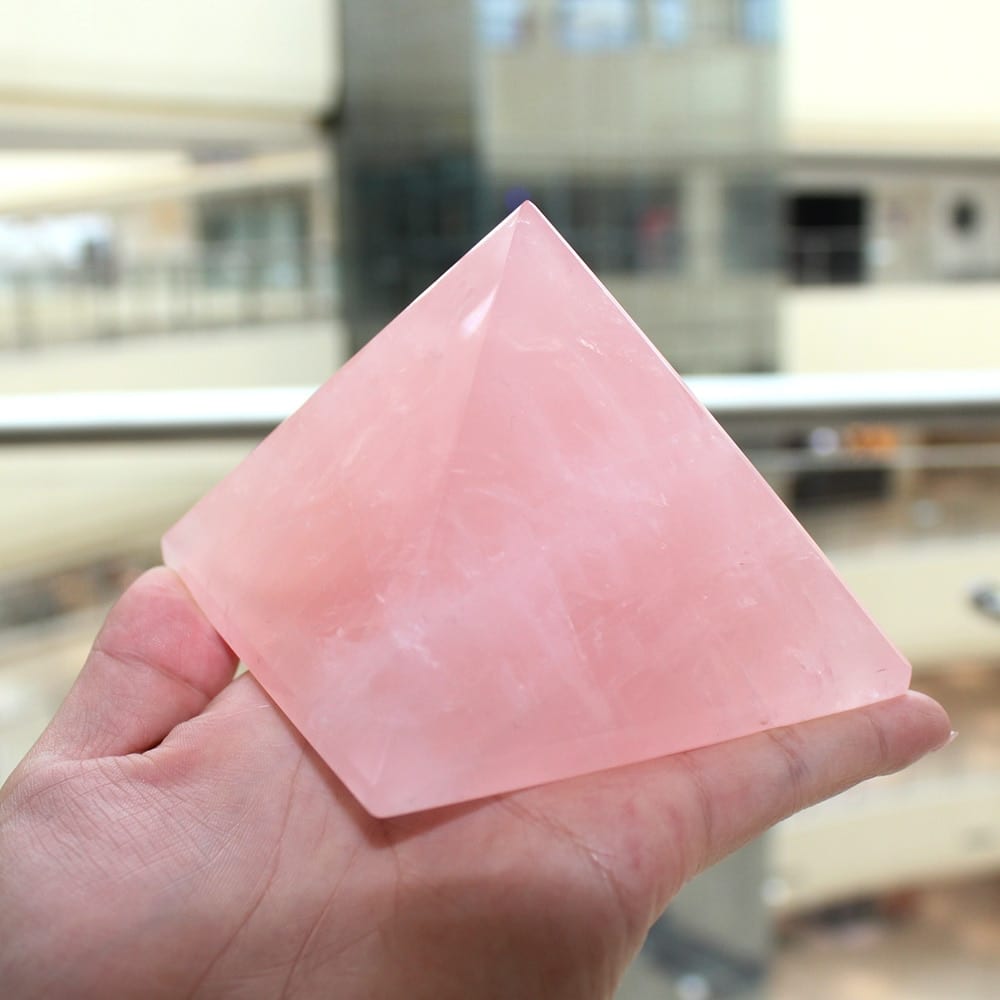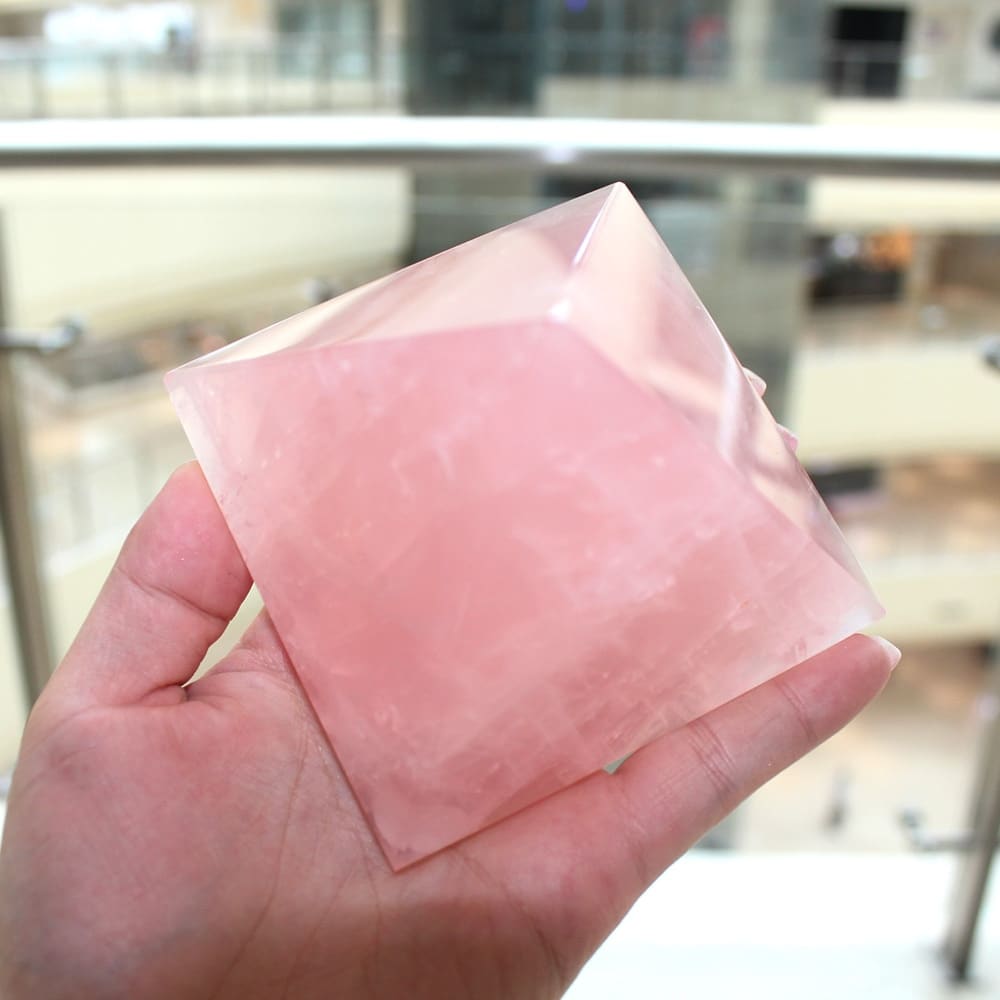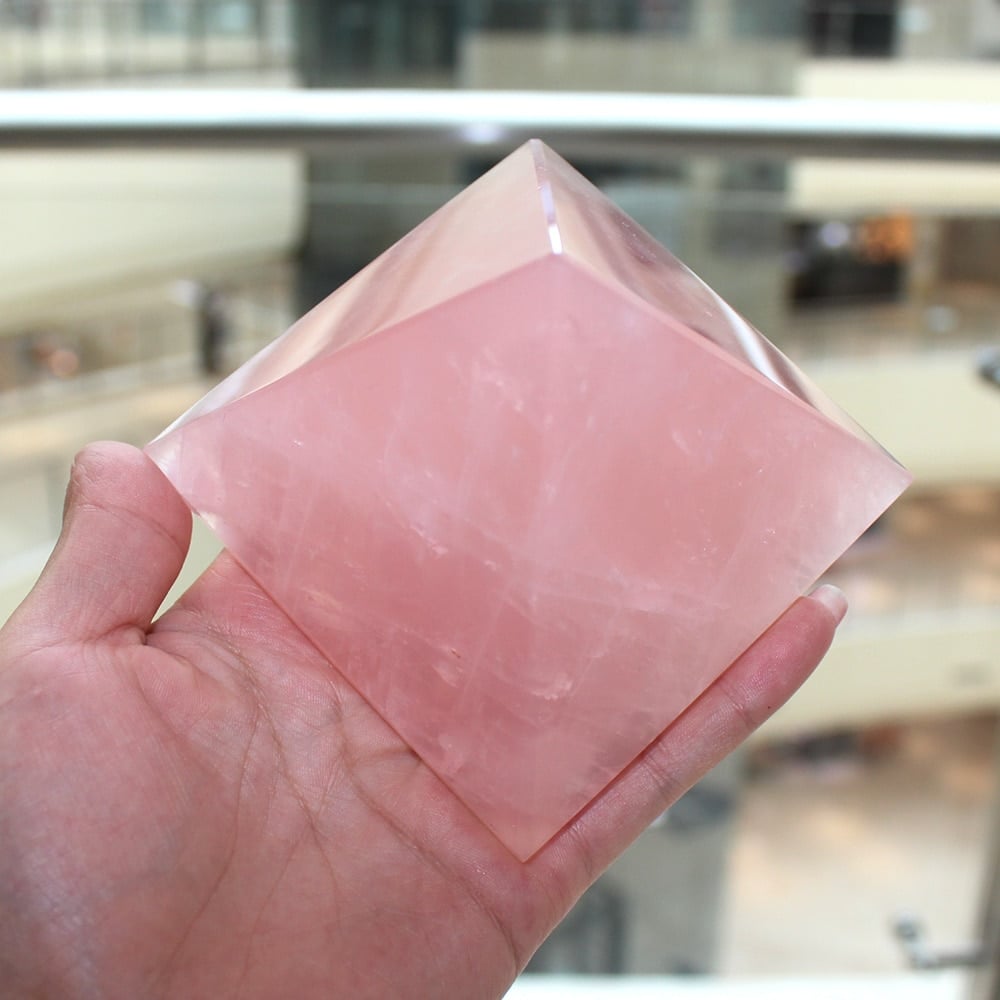 Only logged in customers who have purchased this product may write a review.