Moon Goddess Statue (Selene Figurine Goddess Statue)
$29.17
FREE Shipping
Please allow up to 30-40 days shipping time as this item will ship to you directly from our supplier.
In stock
Free shipping on orders over $100! (US orders only)
Safe, Fully Encrypted Payments
100% Money-Back Guarantee
Fast, Reliable Shipping Options
Easy Exchanges & Returns
Moon Goddess Statue: A Beautiful Tribute to Selene and the Power of the Moon
This enchanting Selene Figurine Goddess Statue is a beautiful expression of the growing global consciousness.
Holding a full moon with a crescent moon on both sides of her, she is a striking statue for a table, shelf, or altar.
Beautifully carved, this metaphysical statue is made of cast high-quality resin and carefully hand-painted. Measures 7.87 x 3.9 x 5.9in.
Experience the Mystery and Enchantment of the Moon
Looking for a beautiful and inspiring addition to your home decor?
Look no further than the Selene Moon Goddess Statue. This stunning statue depicts Selene, the ancient Greek goddess of the moon, who is associated with intuition, emotions, and feminine energy.
This statue is perfect for anyone who feels a deep connection to the moon and wants to incorporate its energy into their daily life.
Crafted from high-quality resin and finished in delicate tones, this statue is a gorgeous work of art that will add a touch of magic to any space.
Connect with Your Intuition and Emotions
The statue is more than just a beautiful piece of art – it is also a powerful tool for self-discovery and personal growth.
Selene, the goddess of the moon, is closely associated with intuition, emotions, and inner wisdom. By incorporating this statue into your daily practice, you can connect with your own intuition and emotions, and tap into your inner wisdom.
Place this Greek Goddess statue on your altar or in your sacred space and meditate on the energy of the moon that it represents.
Add a Touch of Magic to Your Sacred Space
Are you looking to add a touch of mystery and enchantment to your home decor?
The Moon Goddess Statue is the perfect way to do it. With its delicate features and captivating energy, this statue will transport you to a world of magic and wonder.
Place it in your bedroom, living room, or meditation space to create an atmosphere of mystery and enchantment.
This statue is also a perfect gift for anyone who loves mythology, astrology, or the beauty of the moon.
Size:  7.87 x 3.9 x 5.9in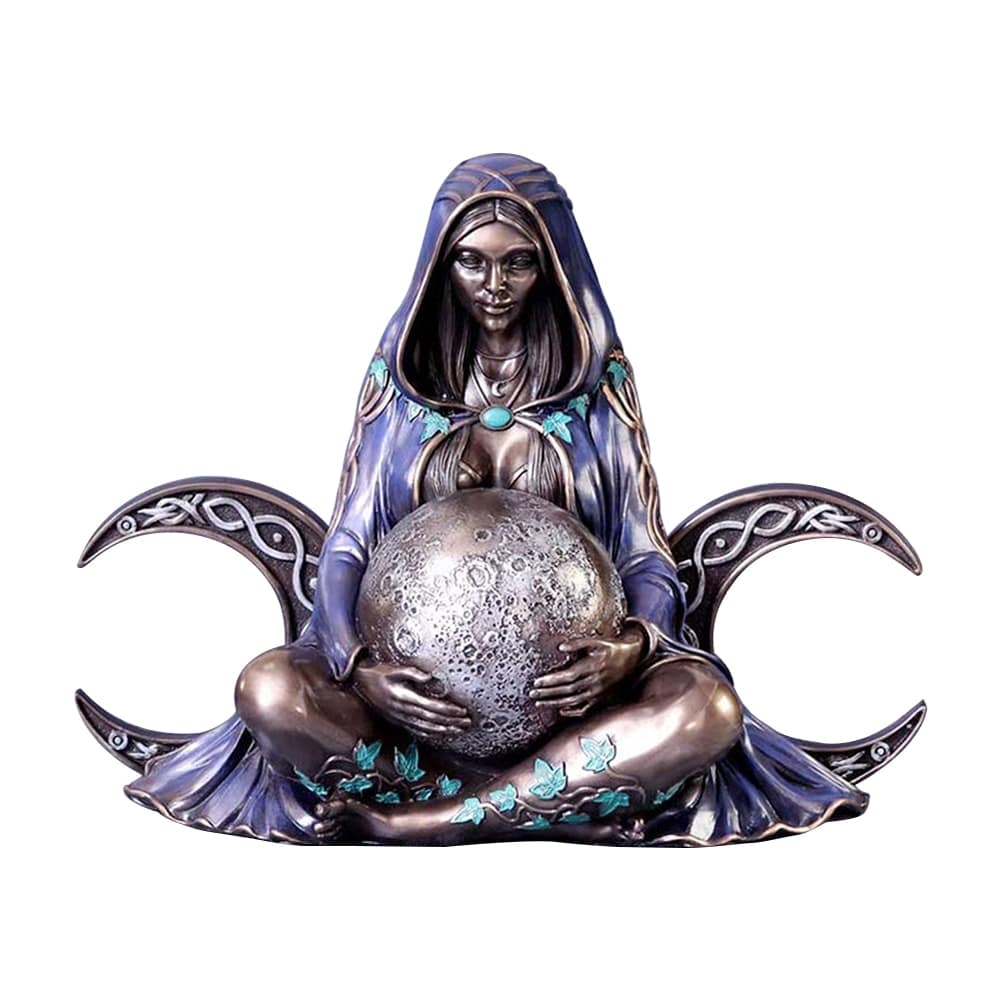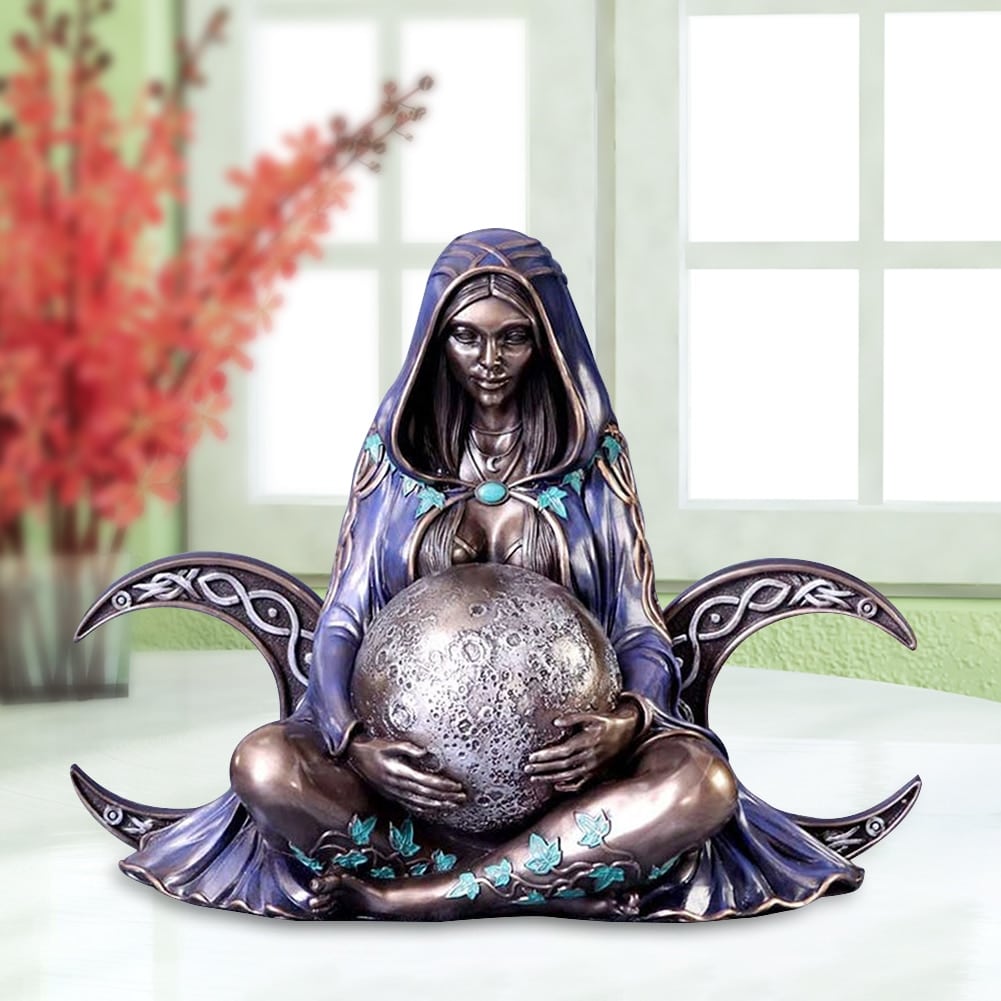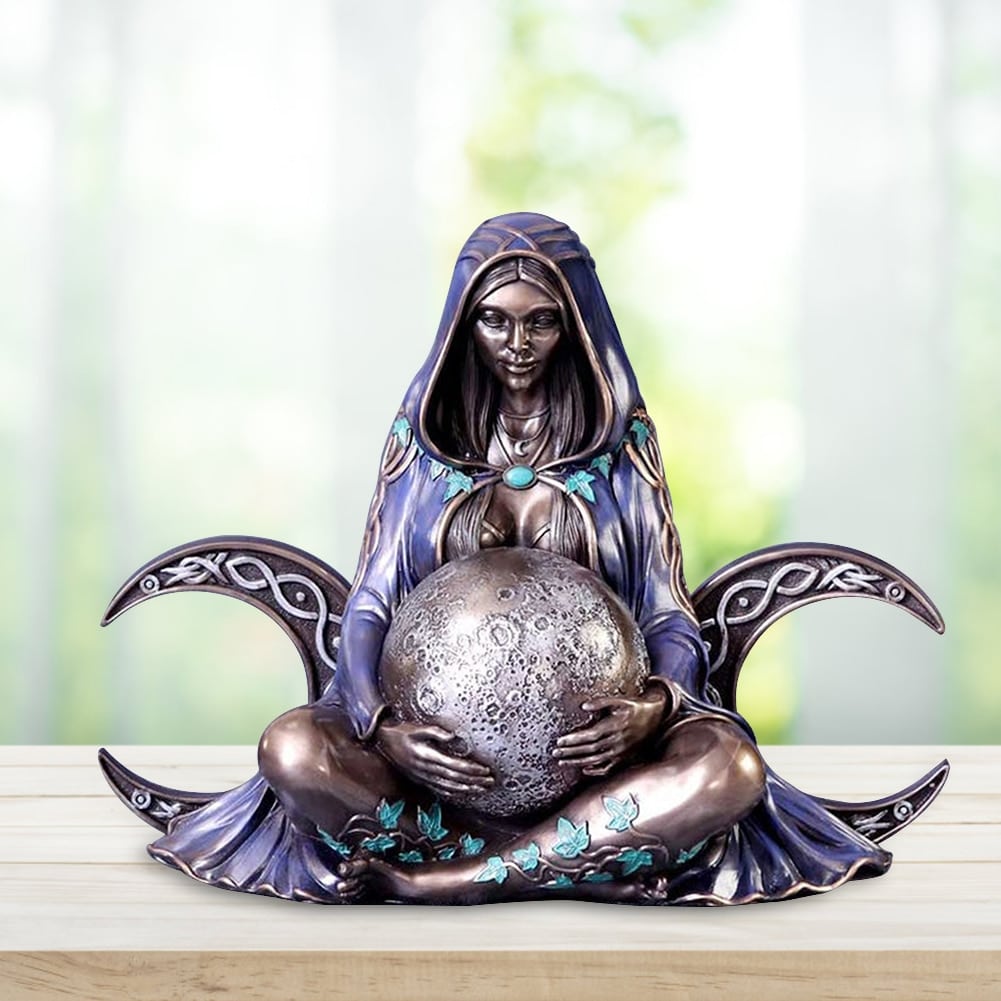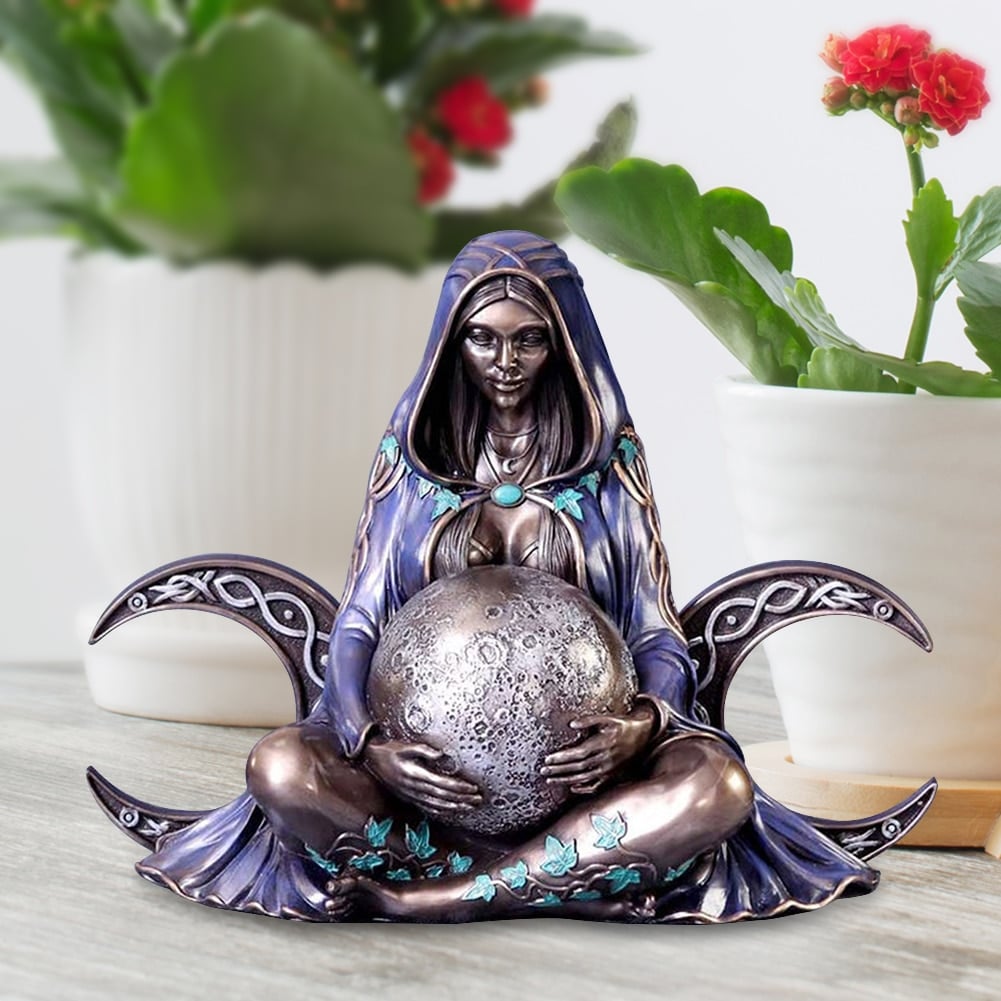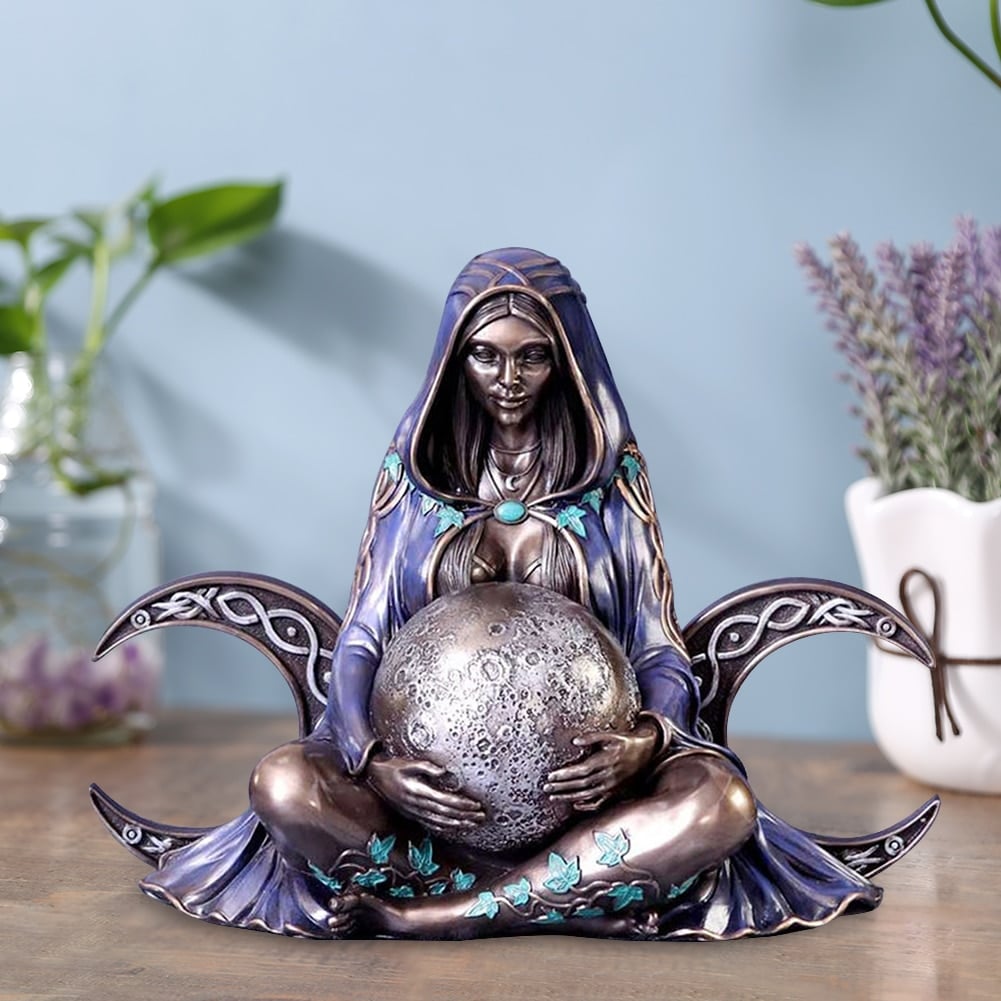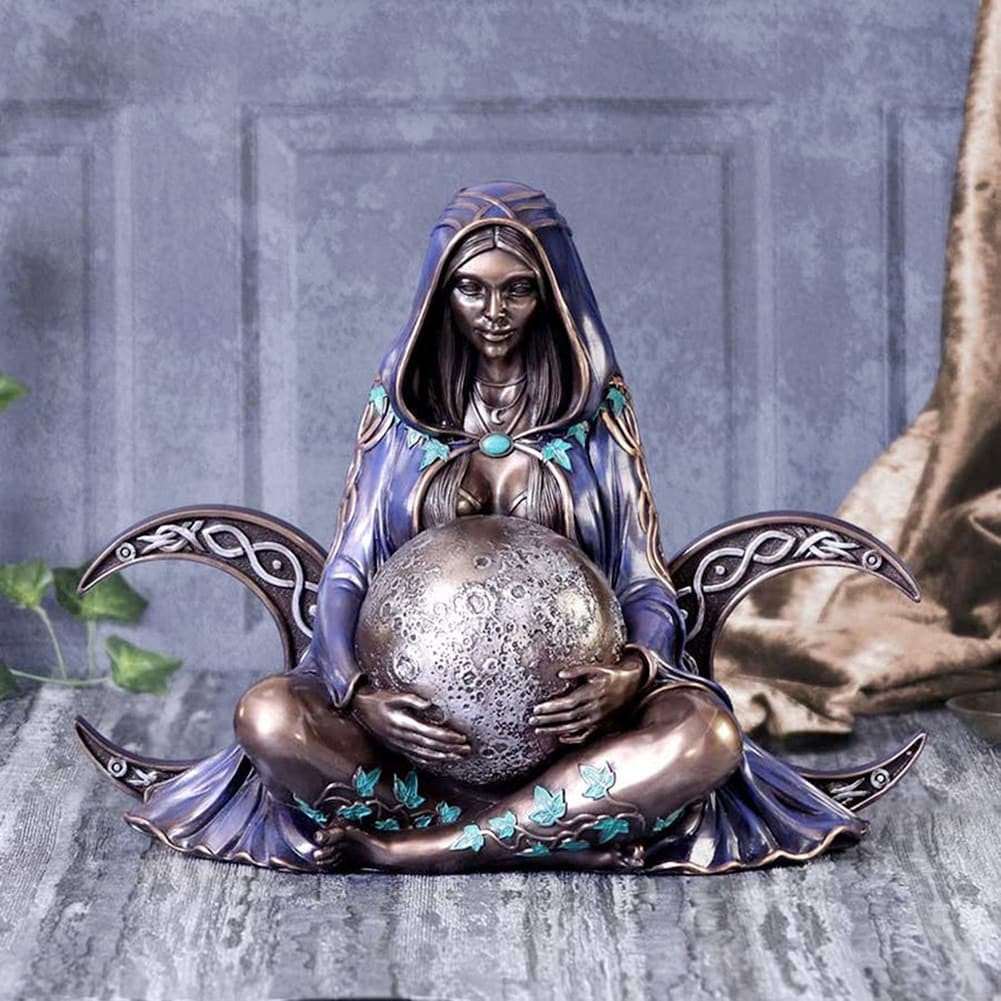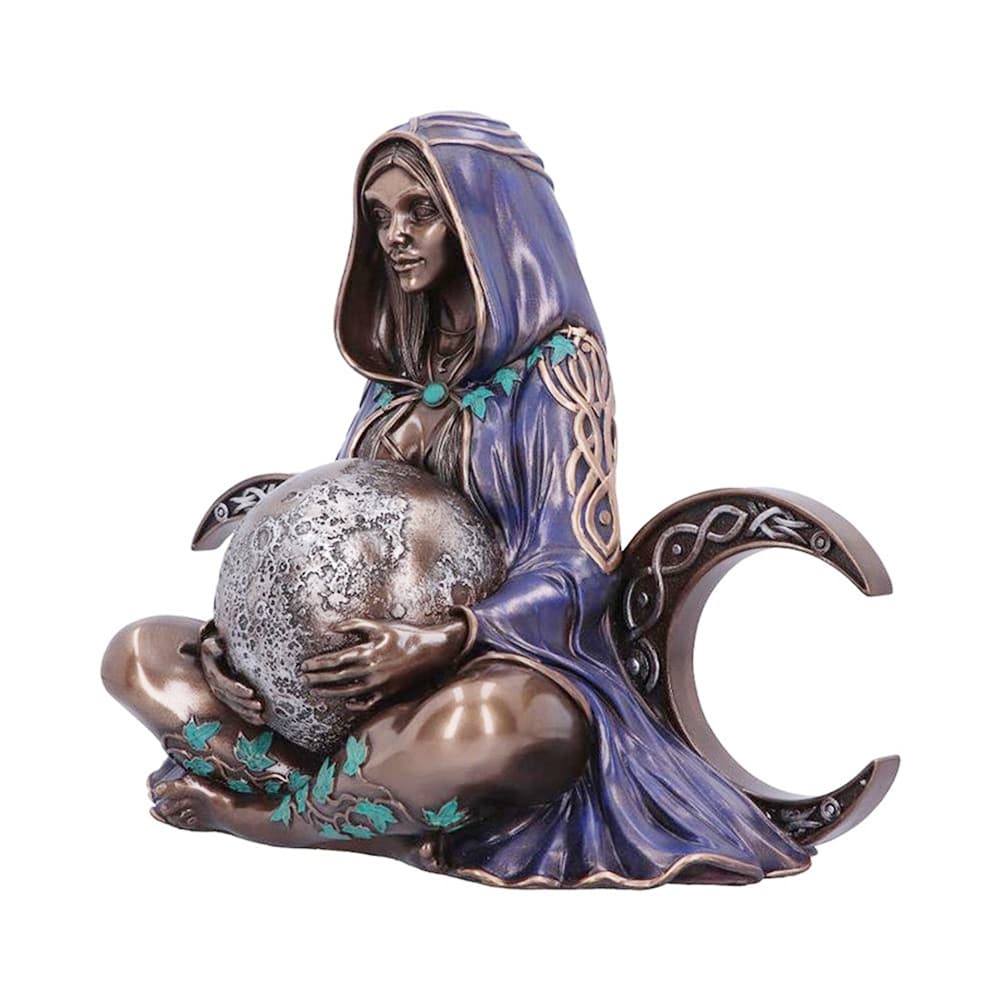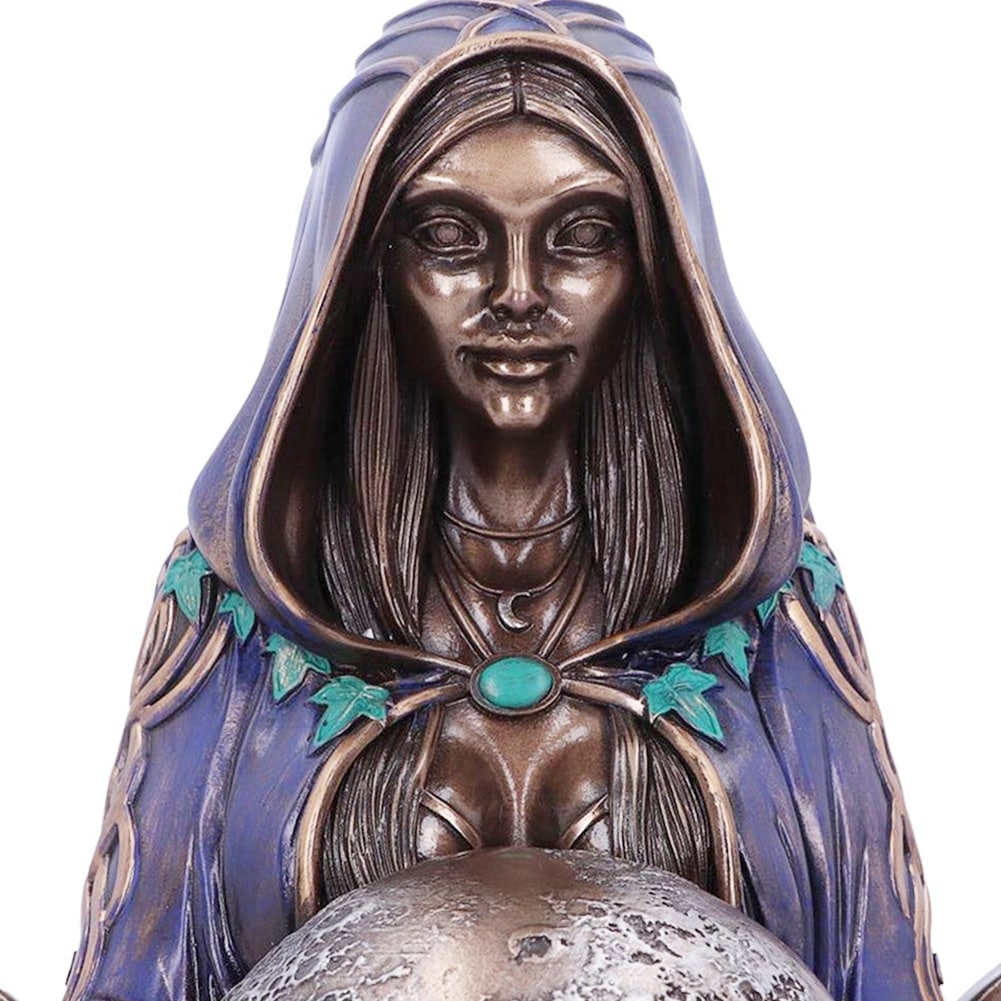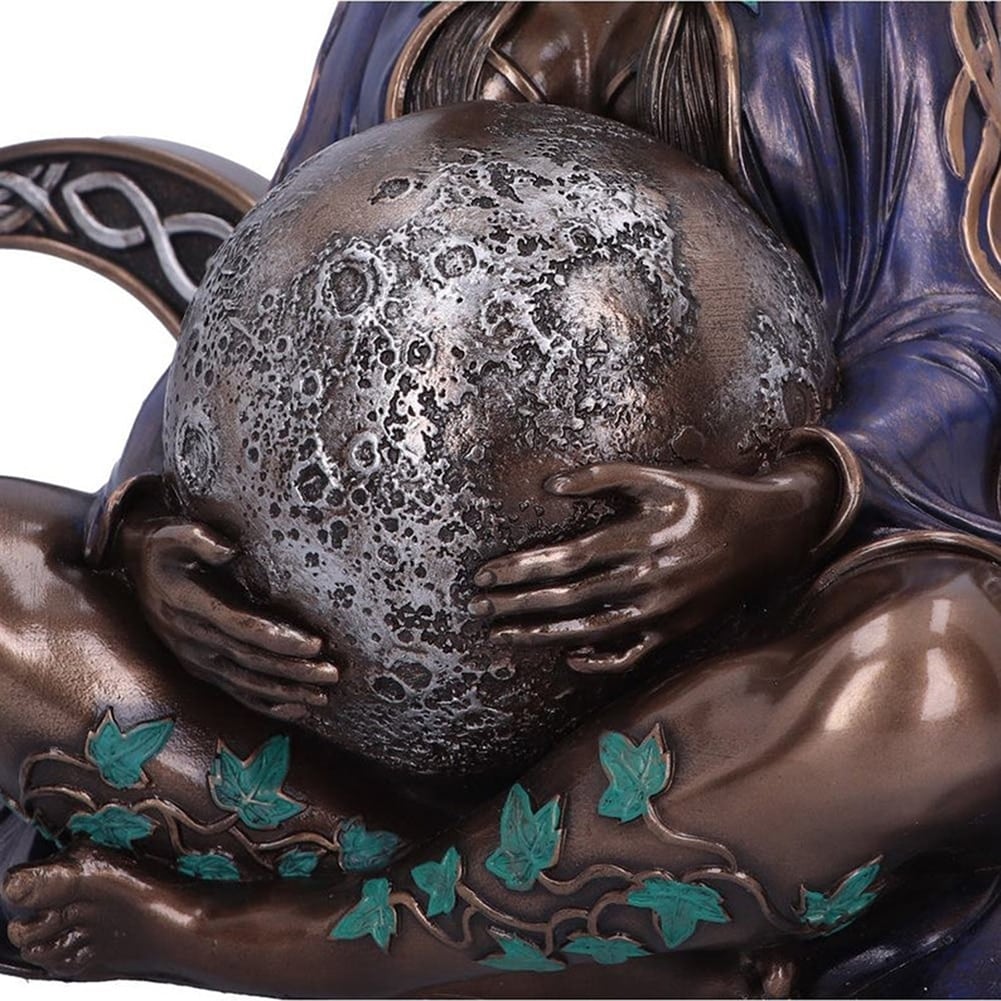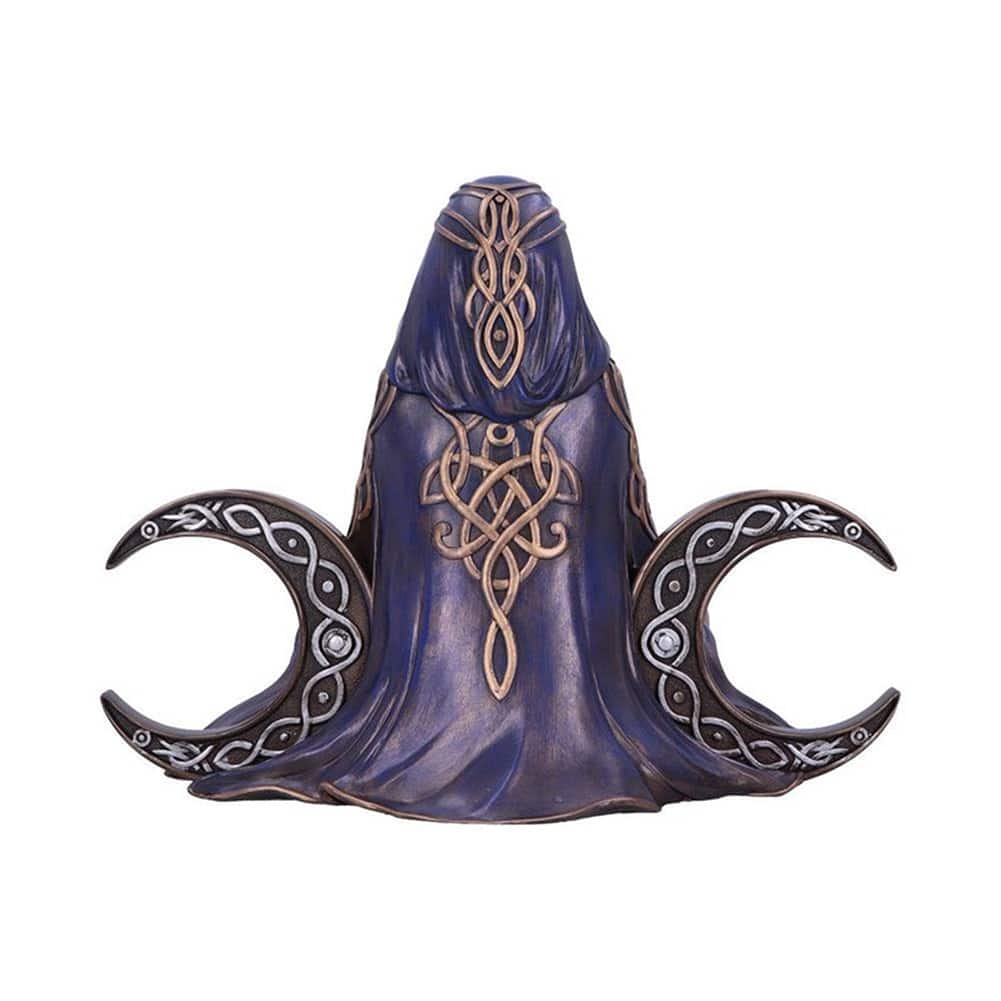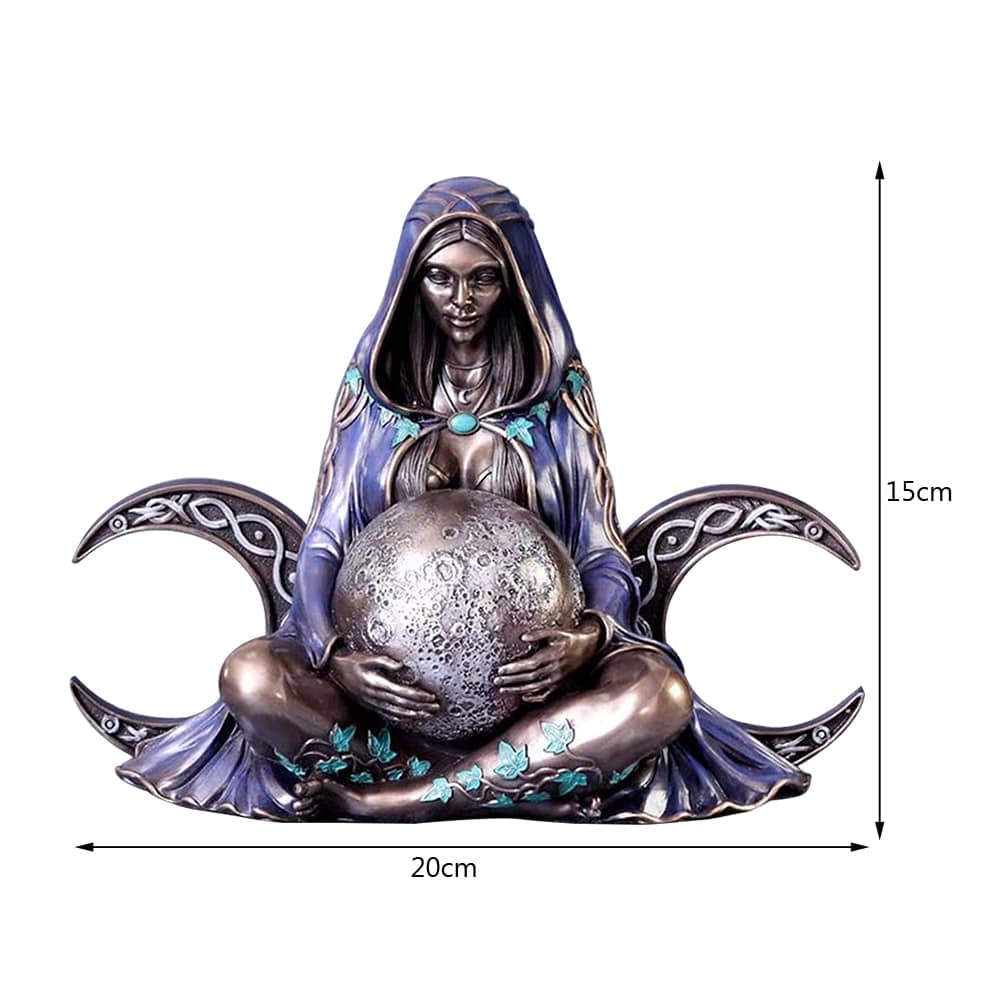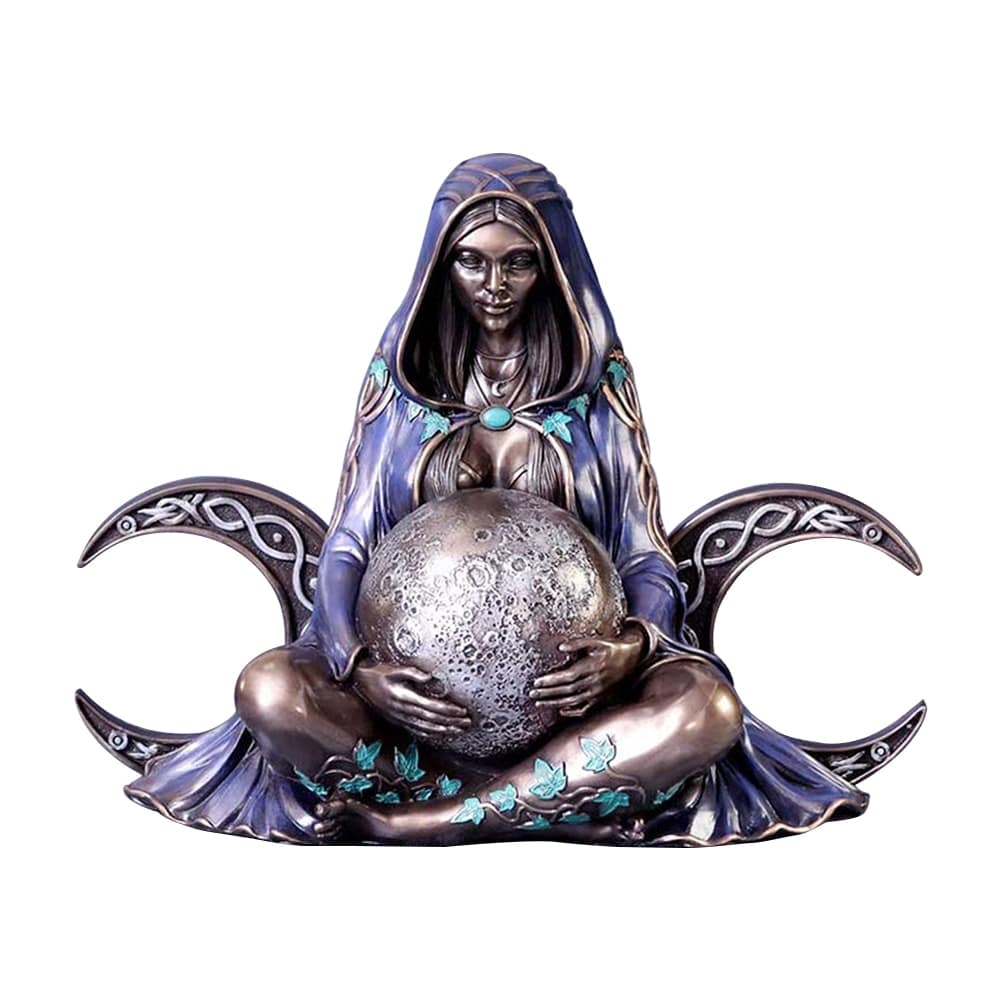 Only logged in customers who have purchased this product may write a review.