How Would YOU Like To Win Some FREE Aries Merchandise, Too?…
Fill out the form below for your chance to win some FREE Aries merchandise (your choice of any T-shirt or Mug in the Unknown Truth Tarot store). One lucky winner is chosen at random every month, and YOU could be next.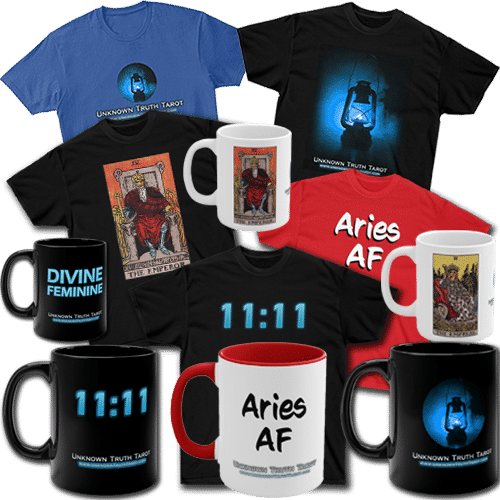 100% privacy.
No games, no B.S., no spam.