Blue Sandstone Orgonite Pyramid (60mm) with Clear Quartz Point
$28.05

FREE Shipping
Please allow up to 30-40 days shipping time as this item will ship to you directly from our supplier.
In stock
Free shipping on orders over $100! (US orders only)
Safe, Fully Encrypted Payments
100% Money-Back Guarantee
Fast, Reliable Shipping Options
Easy Exchanges & Returns
Unleash Your Inner Potential with Blue Sandstone Orgonite Pyramid
Experience the power of the Blue Sandstone Orgonite Pyramid (60mm) – a unique combination of natural stones and crystals that can help you unlock your inner potential and elevate your spiritual journey. Here are some reasons why you need this stunning pyramid in your life.
Enhance Creativity and Communication
The Blue Sandstone Orgonite Pyramid is known for its ability to enhance creativity and communication skills. It helps to clear mental blockages and promotes a free flow of ideas, allowing you to express yourself with ease. The blue sandstone in the orgonite pyramid also helps to activate the throat chakra, which is associated with communication and self-expression.
Boost Confidence and Self-Esteem
The energy of the Blue Sandstone Orgonite Pyramid can help you boost your confidence and self-esteem. It helps to release self-doubt and negative self-talk, empowering you to achieve your goals and live your best life. With this pyramid, you can tap into your inner strength and overcome any obstacles that come your way.
Enhance Your Home Décor
The Blue Sandstone Orgonite Pyramid is not only a powerful spiritual tool but also a stunning home décor piece. Its beautiful blue color and intricate design make it a captivating addition to any room. It also helps to balance the energy of your space, creating a harmonious and peaceful environment.
Item Weight: 

200g

Item Height: 

6cm

Item Width: 

6cm

Item Length: 

6cm

Product Features: 

HANDMADE

Material: 

Clear Quartz, Blue Sandstone, Copper, Gold Foil, Blue Shell Paper, Resin, and Love
Handmade Orgonite Pyramid 60mm with Clear Quartz Point and Copper Circle With Blue Sandstone EMF Protection Orgone Energy
Perfect for Chakra work, Reiki healing, crystal grids, home office decor, gifts, and more!
Package Includes:  1 orgone pyramid with gift packing box.
It can release strong and gentle energy, help you improve your sleep and help to release your anxiety, and it can also give you positive energy towards life.
As long as you put it in the room, it can work normally, cleaning it once or two times a month.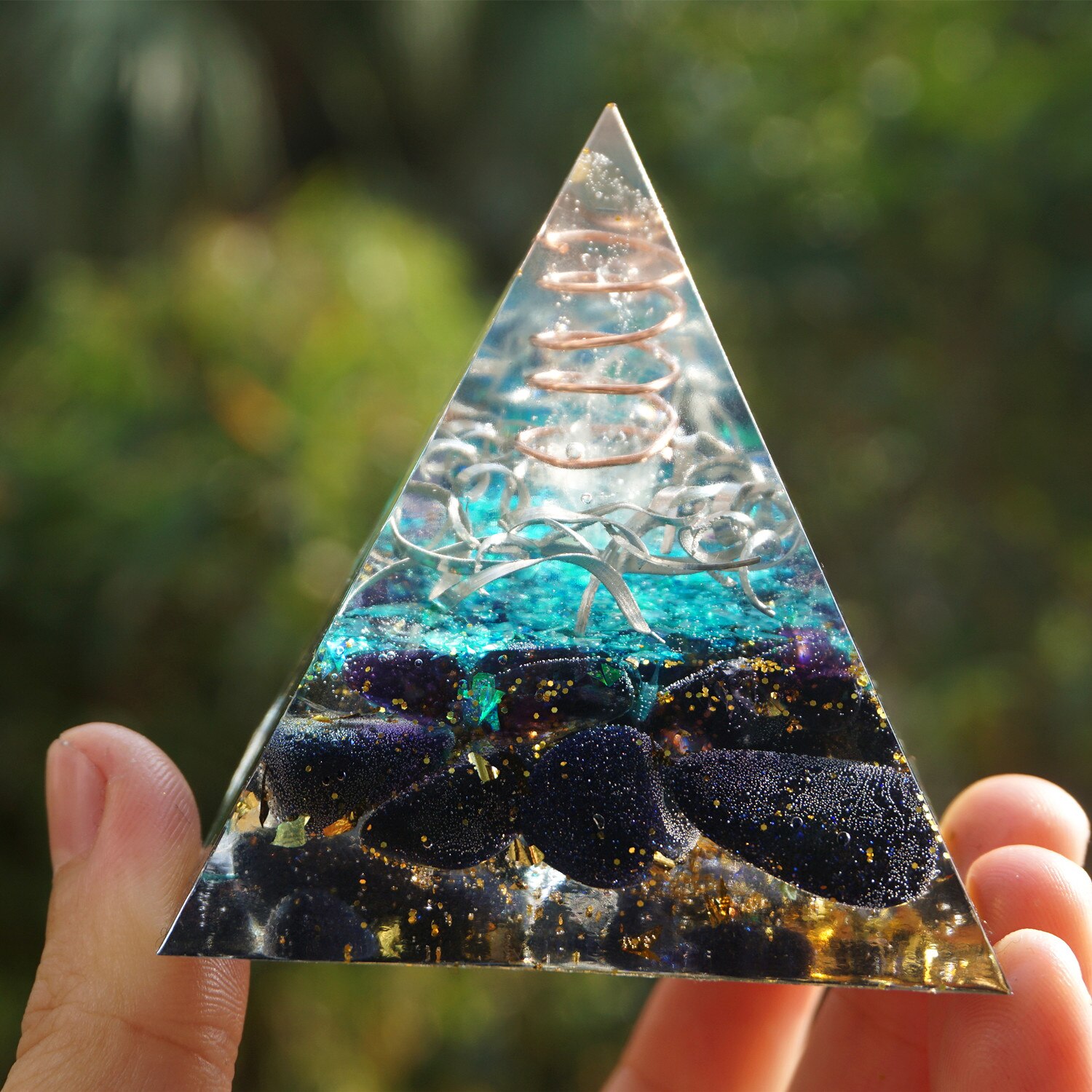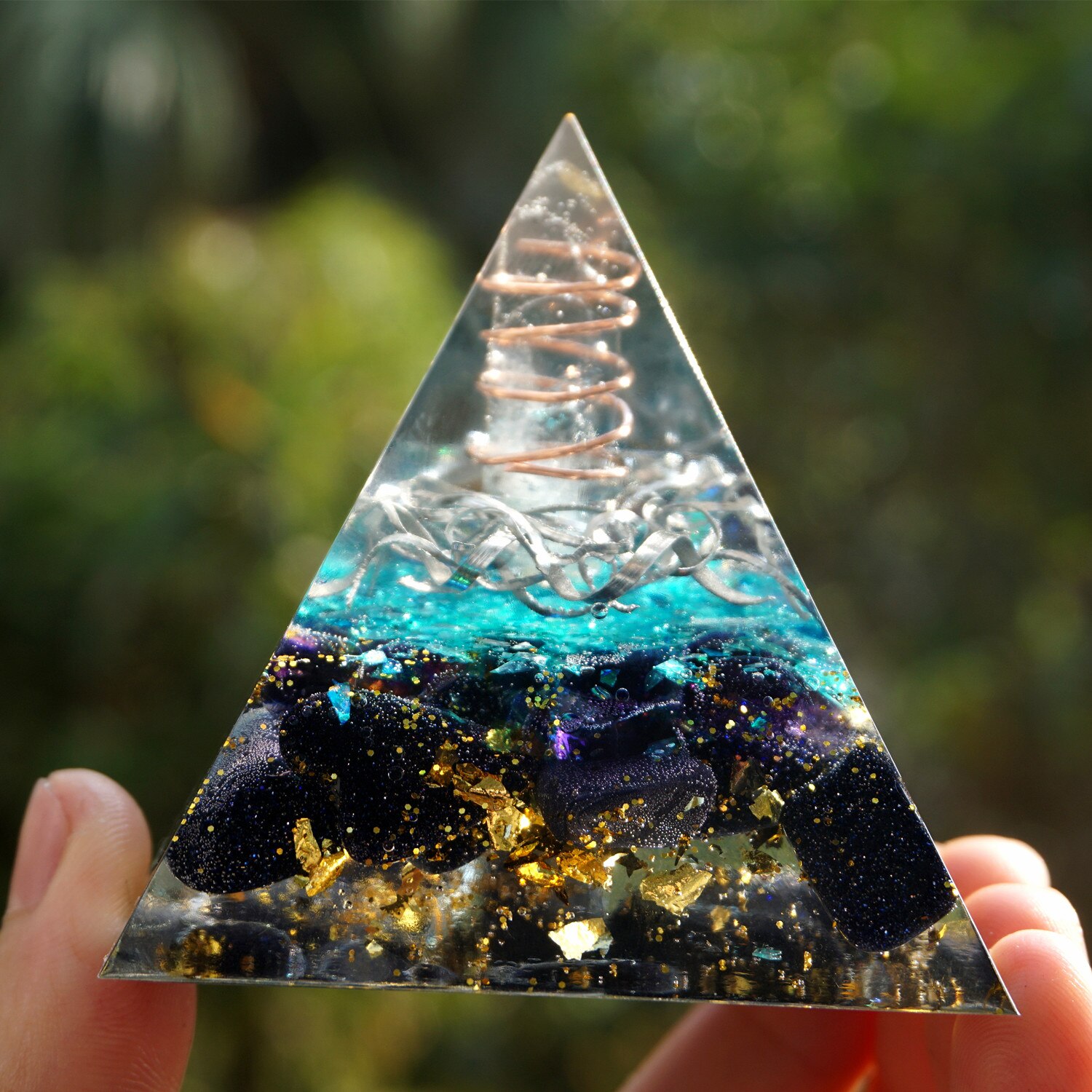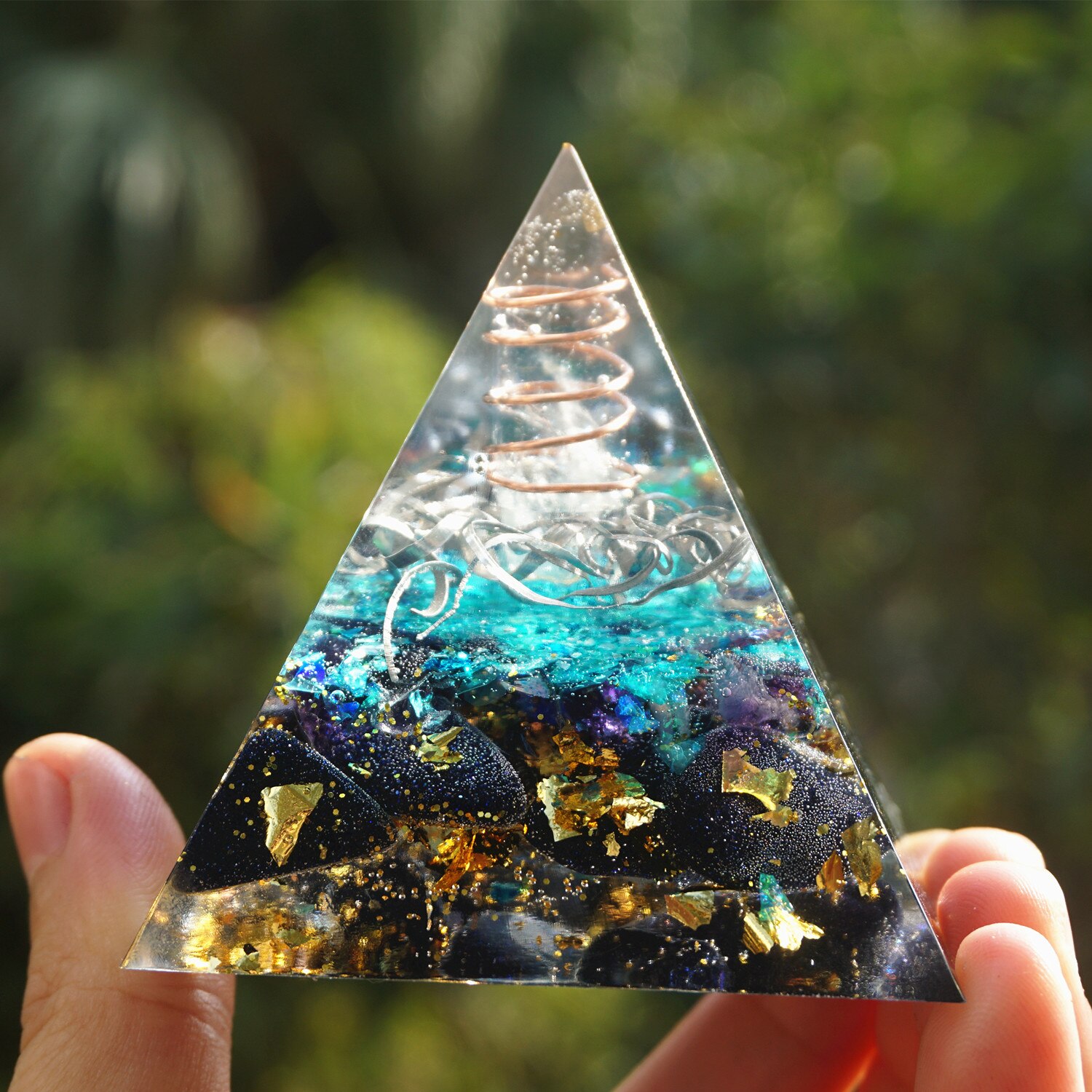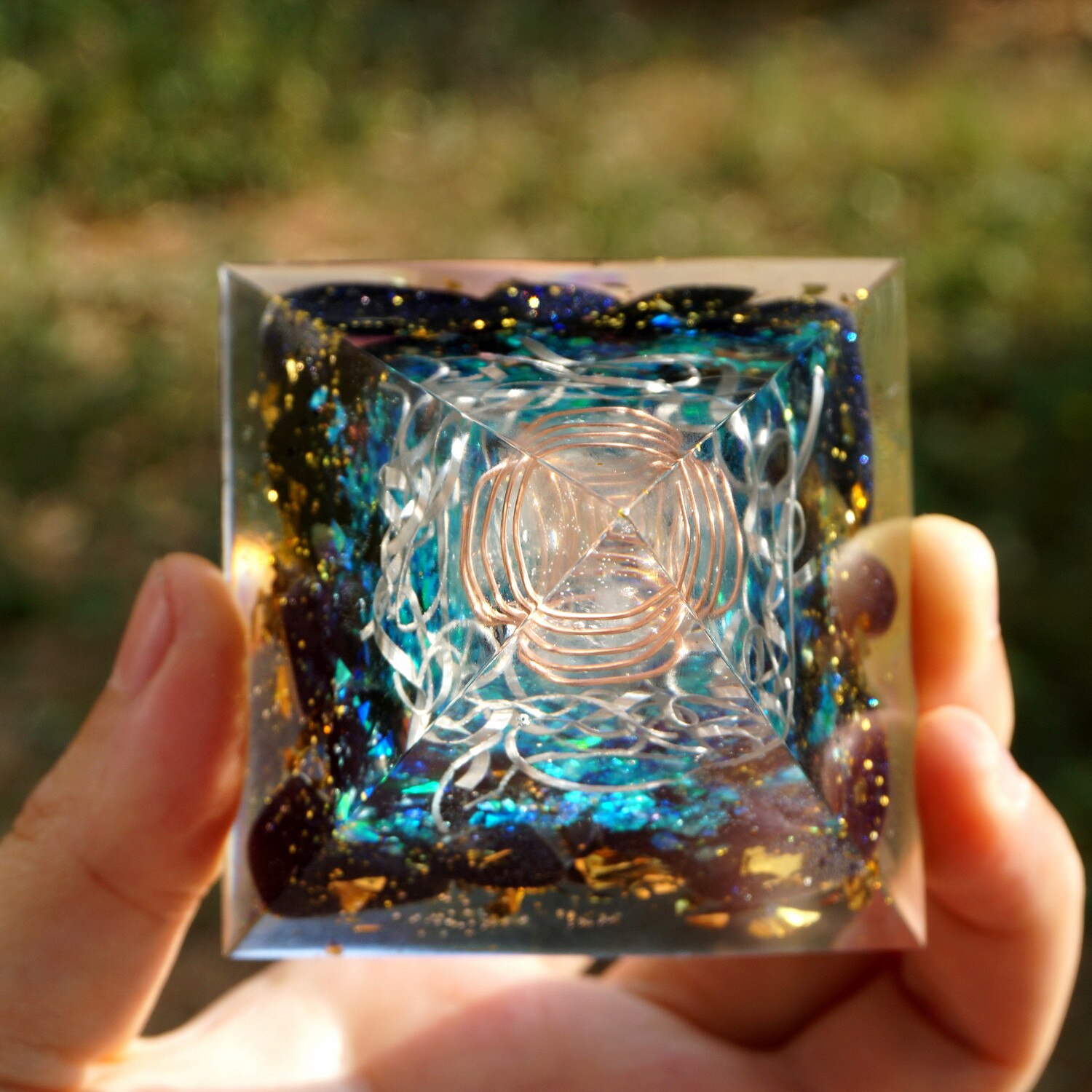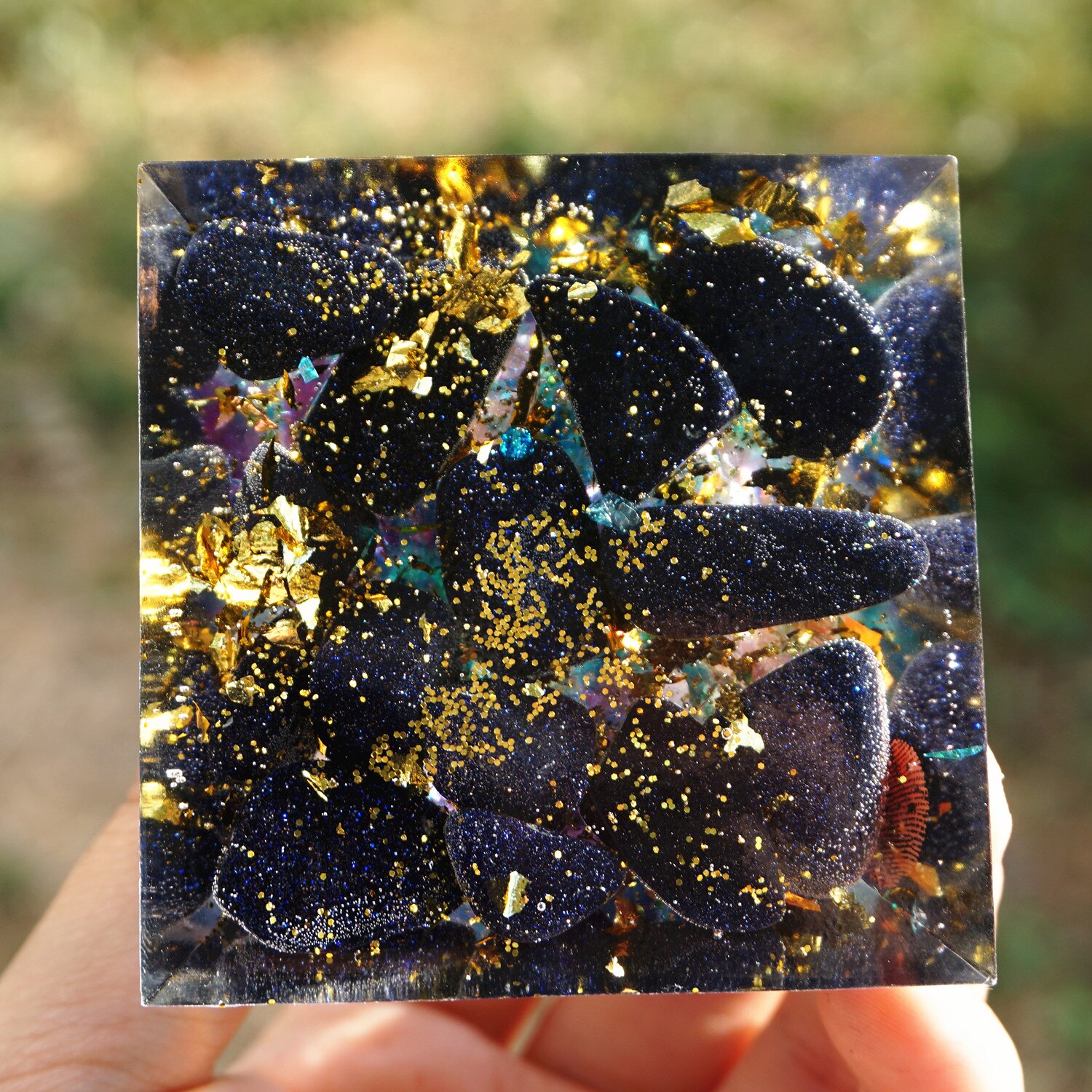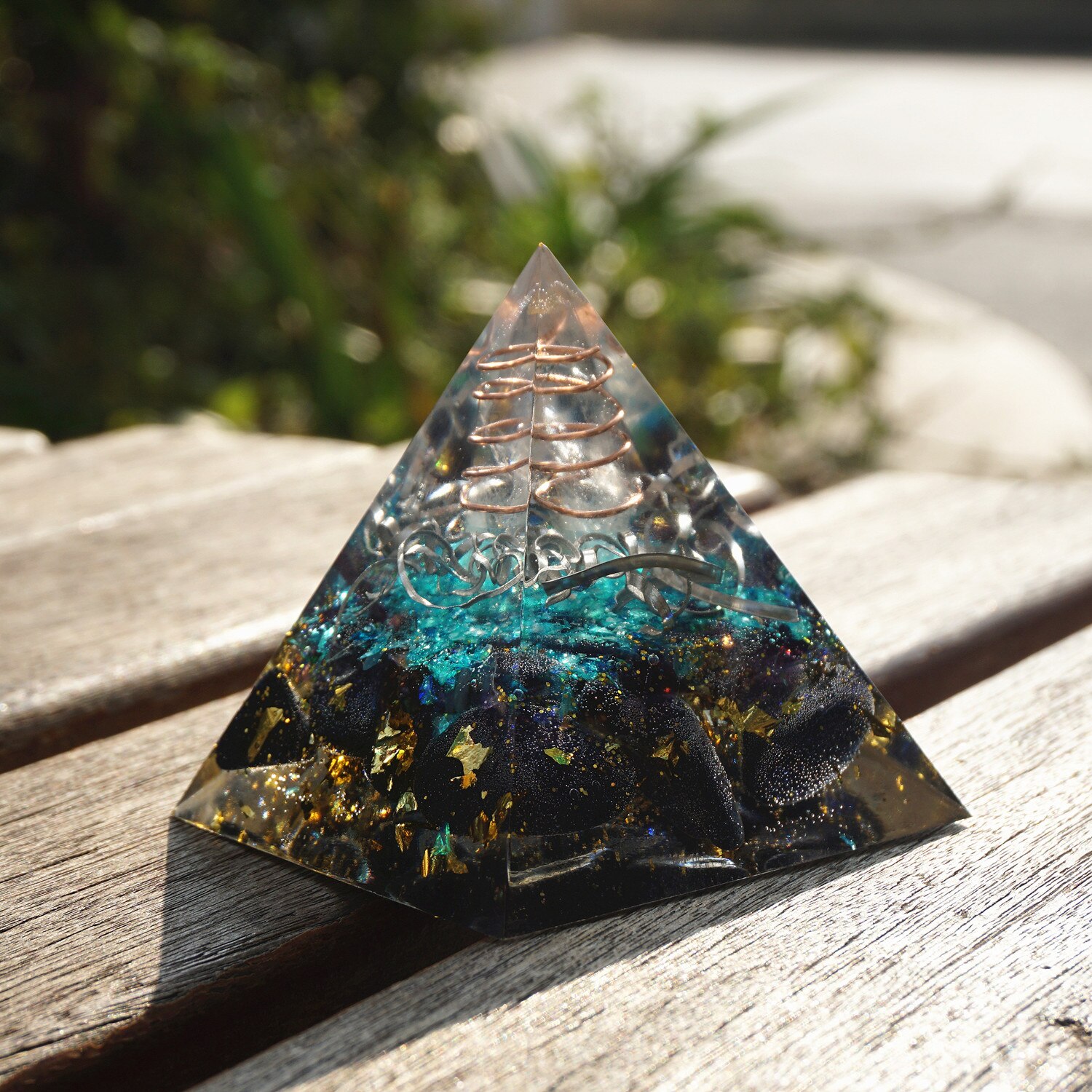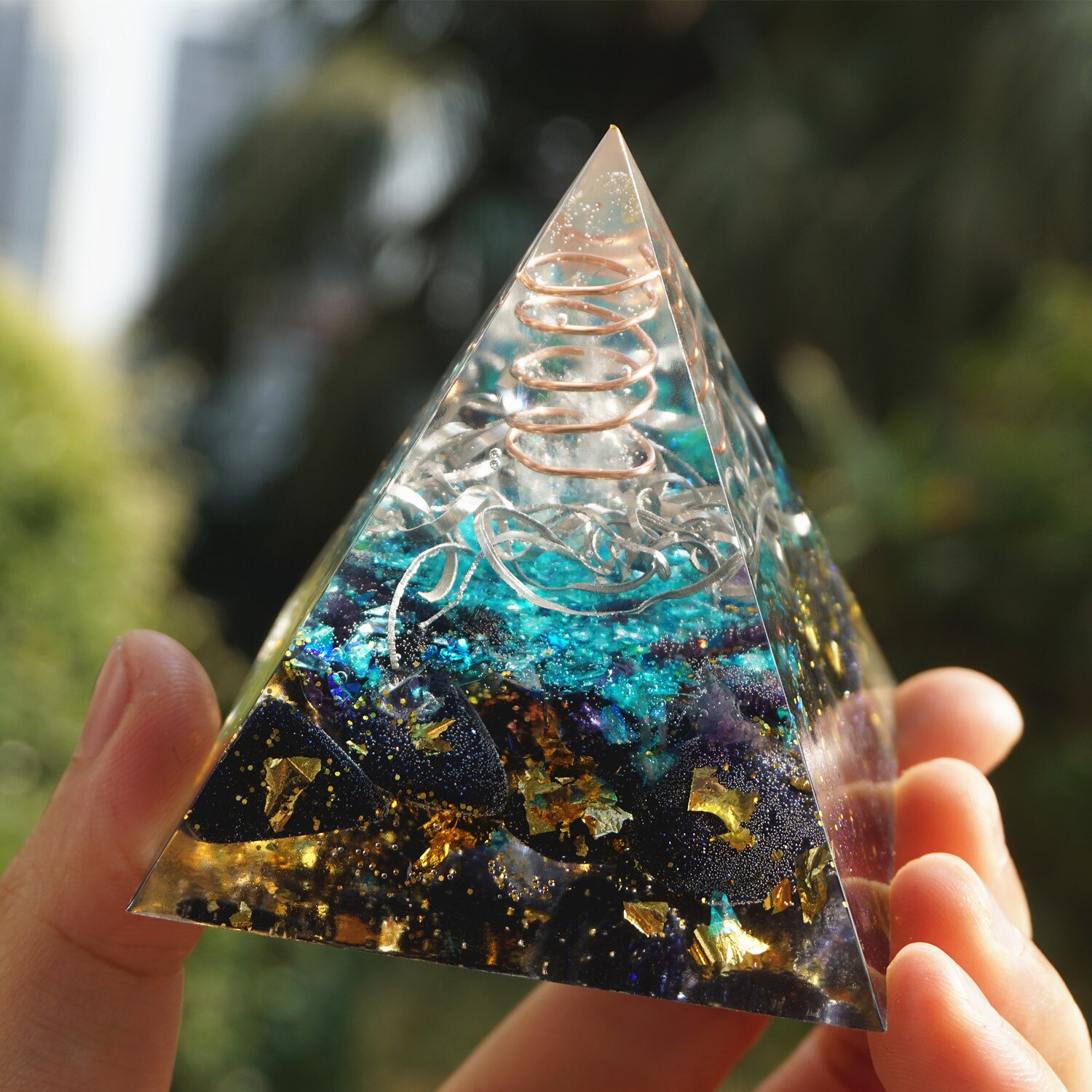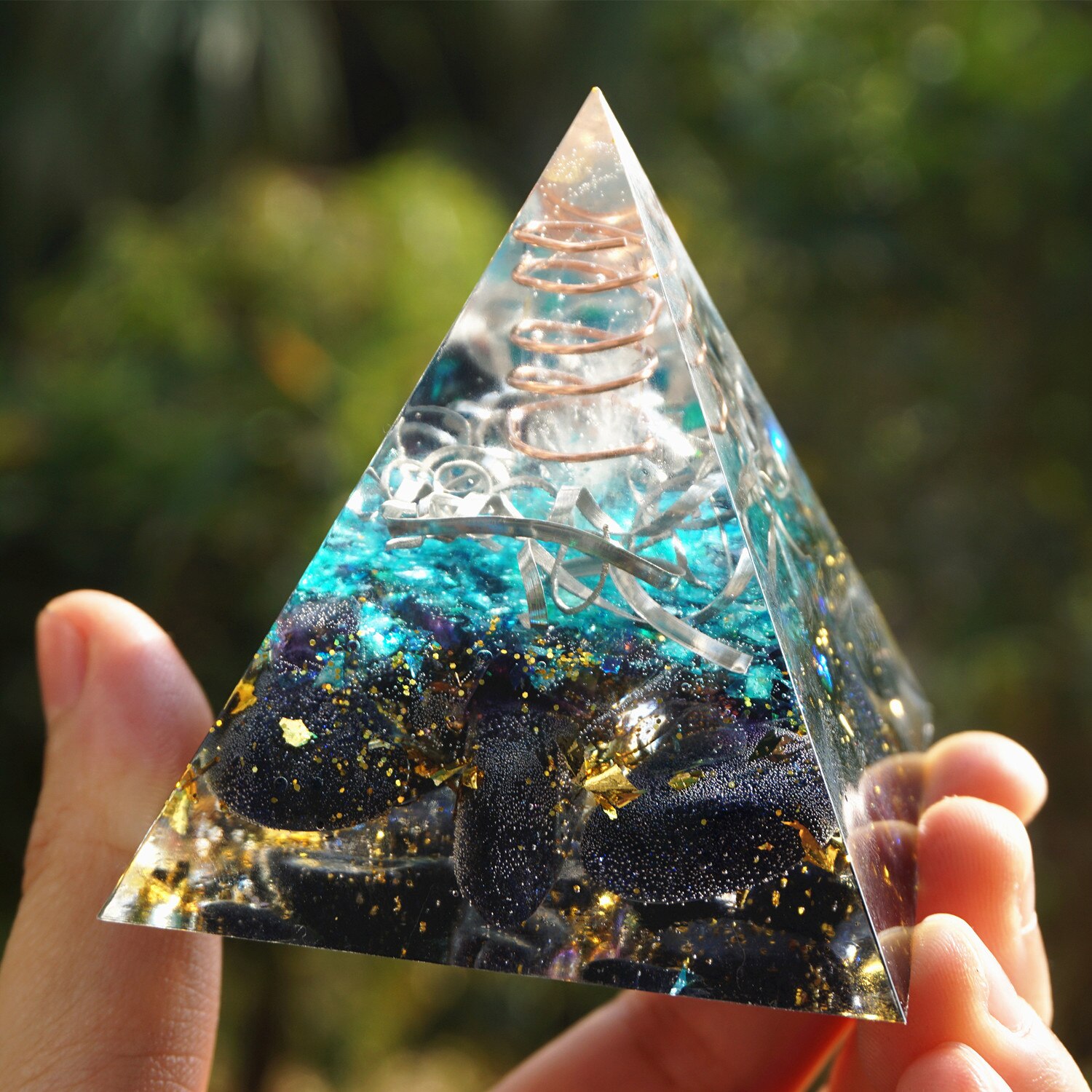 Only logged in customers who have purchased this product may write a review.