Round Selenite Charging Plate
From: $24.88
FREE Shipping
Please allow up to 30-40 days shipping time as this item will ship to you directly from our supplier.
Free shipping on orders over $100! (US orders only)
Safe, Fully Encrypted Payments
100% Money-Back Guarantee
Fast, Reliable Shipping Options
Easy Exchanges & Returns
Introducing the Round Selenite Charging Plate – the perfect addition to your meditation or healing space. Crafted from pure selenite, this plate is the ideal tool to help you cleanse and recharge your crystals, cleanse and enhance your own personal energy, and amplify your intentions.
Amplify Your Crystal's Energy with Pure Selenite
Crafted from pure selenite, the Round Selenite Charging Plate is an effective tool to amplify your crystal's energy. Selenite is known to have a high vibration that can help enhance the energy of any crystal placed on it. With its smooth, flat surface, this charging plate allows you to easily recharge and reset your crystals, allowing you to remove any negative energy your crystals may have picked up so you can experience their full potential.
Enhance Your Meditation Practice with Selenite's Calming Properties
In addition to its ability to amplify energy, selenite is also known for its calming properties. The Round Selenite Charging Plate is the perfect tool to help you enhance your meditation practice. Simply place it near you during your meditation session and allow its soothing energy to help you relax and focus on your breath.
Create a Sacred Space with the Elegant Design of the Round Selenite Charging Plate
Crafted in a sleek and elegant design, the Round Selenite Charging Plate is not only functional but also adds a touch of sophistication to any space. Its versatile design makes it the perfect addition to your home, office or studio. Create a sacred space for yourself or your clients by displaying this charging plate in a prominent location.
Material: Selenite
Sizes Available:  60-80mm (80-180g) and/or 80-100mm (130-250g)
Color:  White
Package: 1pc
Shape:  Round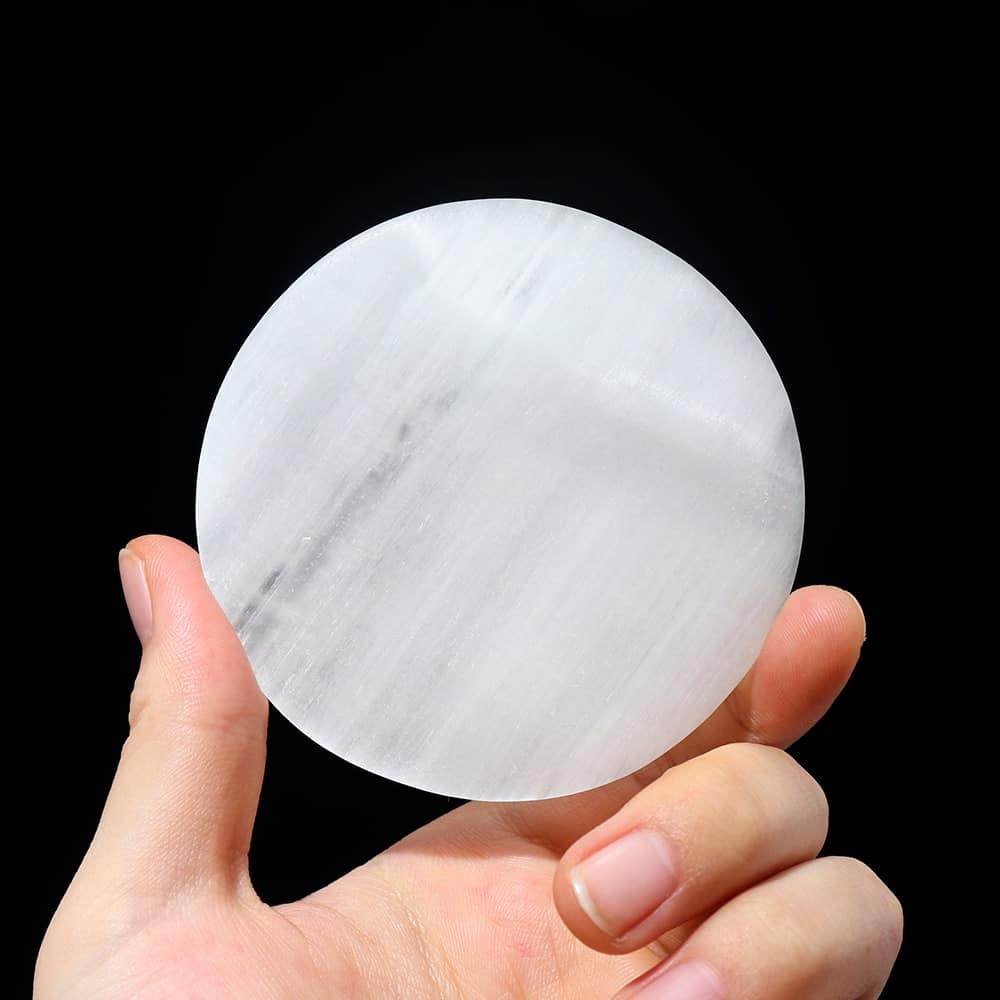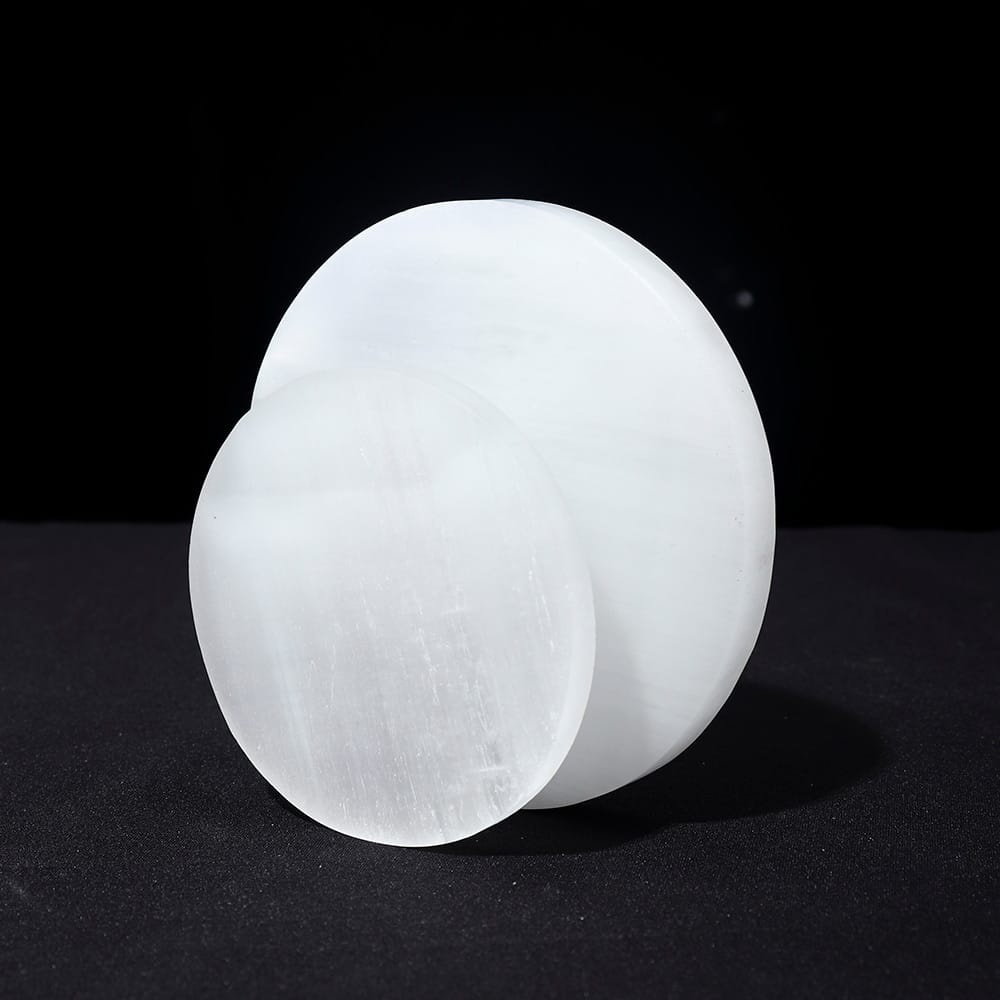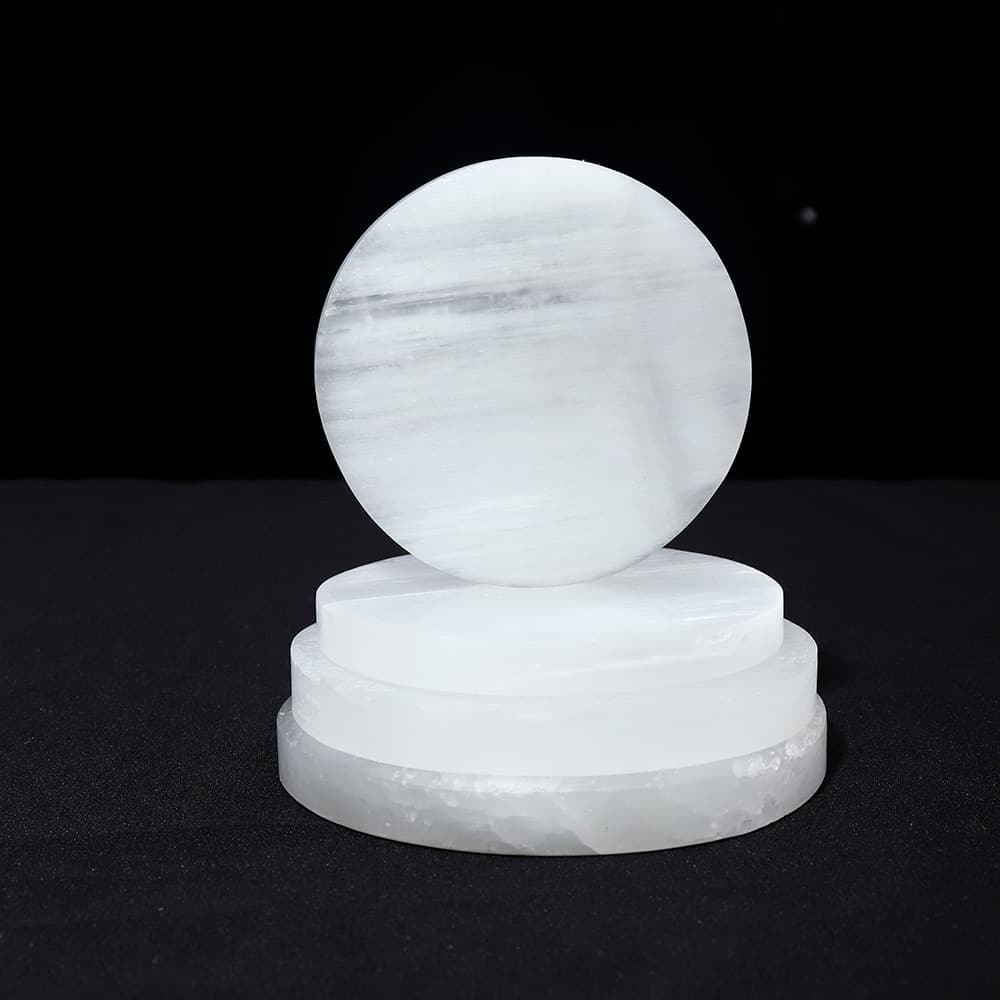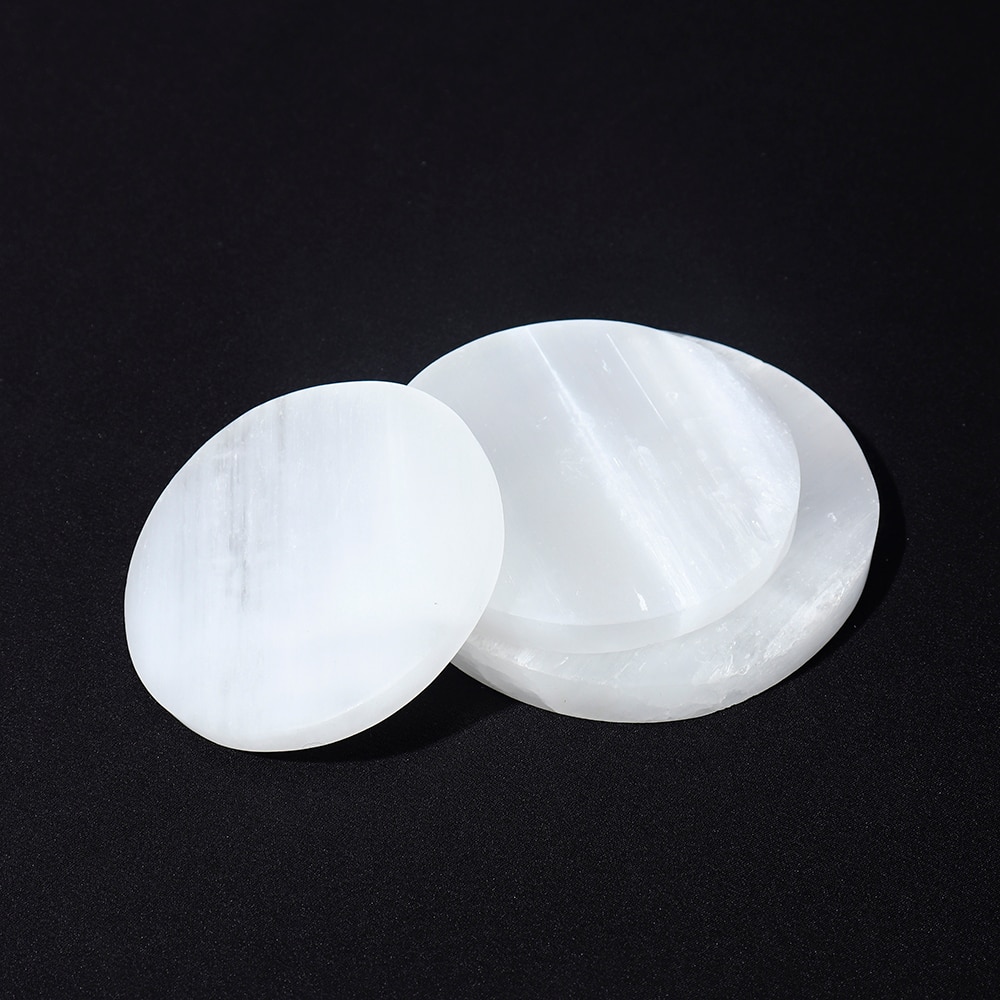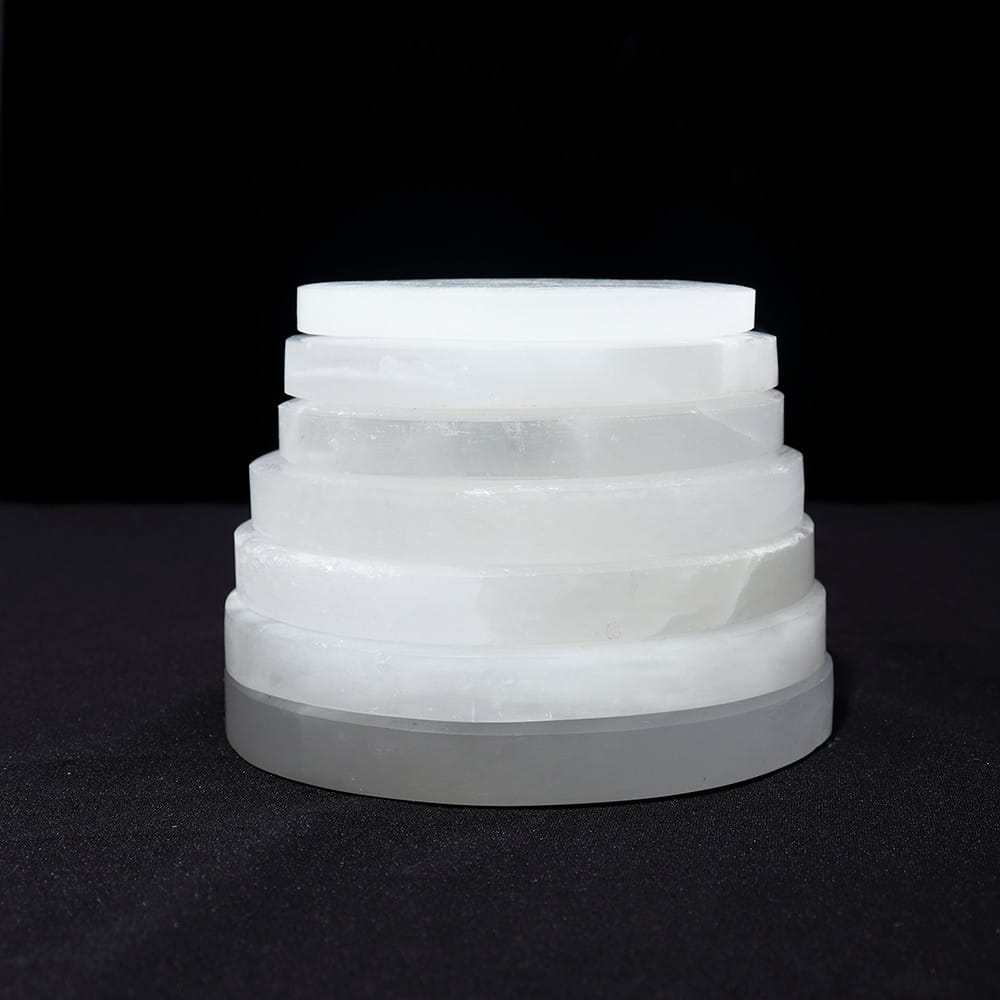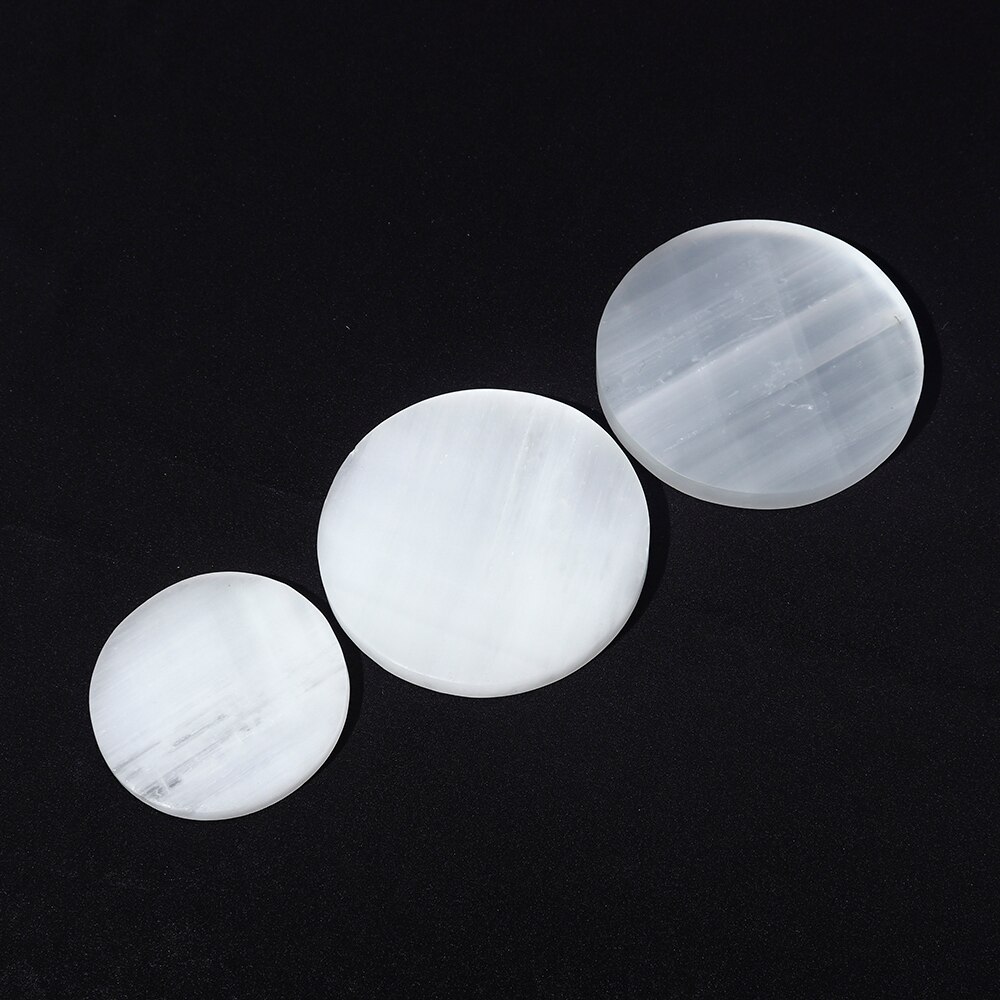 Note: It is normal that there are what appear to be small cracks in the selenite.  That's just the way selenite looks.  If it is unacceptable, please purchase with caution.
| | |
| --- | --- |
| Size | 7-8cm, 8-9cm, 9-10cm, 10-11cm |
Only logged in customers who have purchased this product may write a review.