Blue and Purple Aura Quartz (1 pc)
$13.77
FREE Shipping
Please allow up to 30-40 days shipping time as this item will ship to you directly from our supplier.
In stock
Free shipping on orders over $100! (US orders only)
Safe, Fully Encrypted Payments
100% Money-Back Guarantee
Fast, Reliable Shipping Options
Easy Exchanges & Returns
Embrace the Healing Powers of Aura Quartz
Our Blue and Purple Aura Quartz Crystal is not just a beautiful raw crystal, but a powerful tool for healing and personal growth. Aura Quartz is known for its ability to balance and cleanse the chakras, promoting spiritual and emotional wellbeing. This crystal features a unique combination of purple and blue aura quartz, enhancing its calming and soothing energy. Use it during meditation or carry it with you as a reminder to focus on self-care and inner peace.
Enhance Your Home Decor with a Natural Beauty
Add a touch of natural beauty to your home with our Blue and Purple Aura Quartz Crystal. Its iridescent hues of purple and blue make it a versatile decor piece that can be placed anywhere in your home. The crystal is carefully crafted to showcase the natural beauty of the aura quartz, making it a truly unique piece that will catch the eye of anyone who sees it. Elevate your space with this stunning crystal.
A Thoughtful Gift for Loved Ones
Looking for a gift that is both beautiful and meaningful? Our Blue and Purple Aura Quartz Crystal is the perfect choice. The healing properties of aura quartz make it a thoughtful gift for anyone who needs a little extra support in their life. Whether it's for a birthday, anniversary, or just because, this crystal is sure to make a lasting impression on the recipient.
Be sure to also have a look at our Pink and Blue Aura Quartz Crystal here.
Material: 

Blue and Purple Aura Quartz

Height:  4-5cm
Width:  2-3cm
Package includes 1 piece.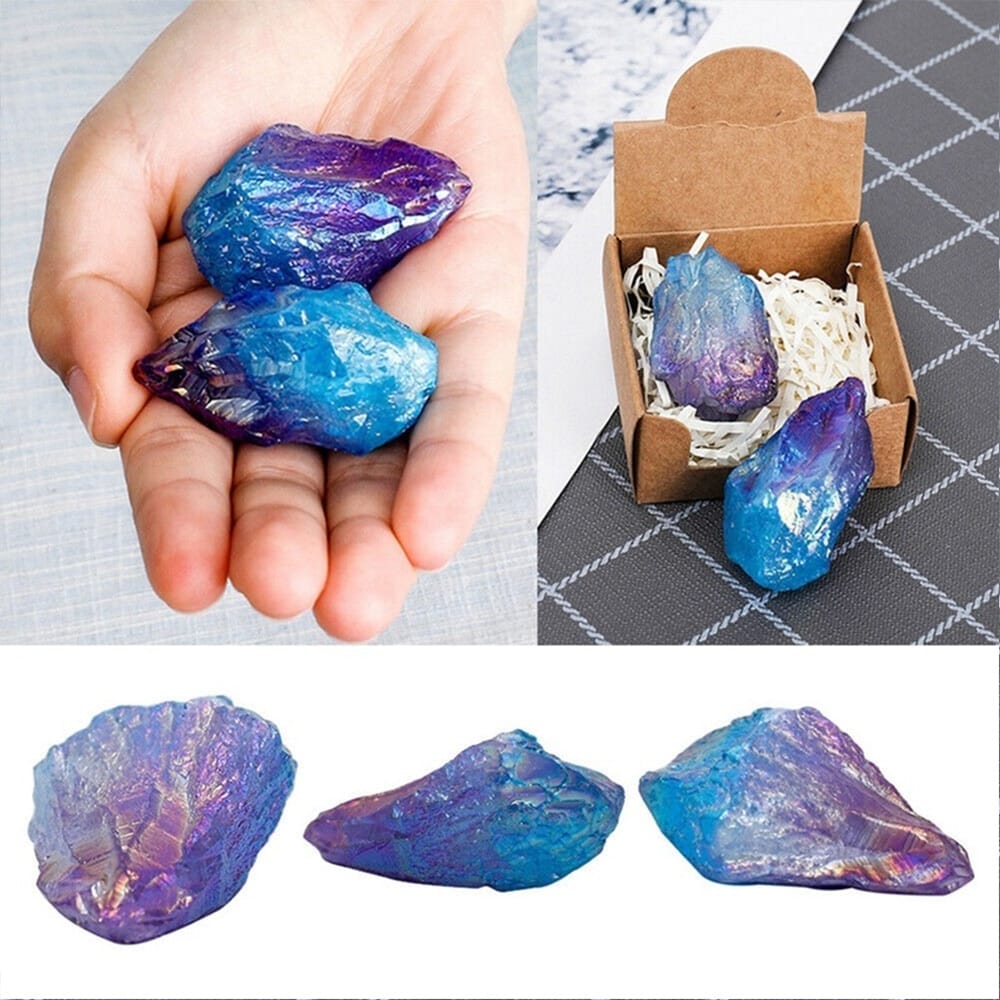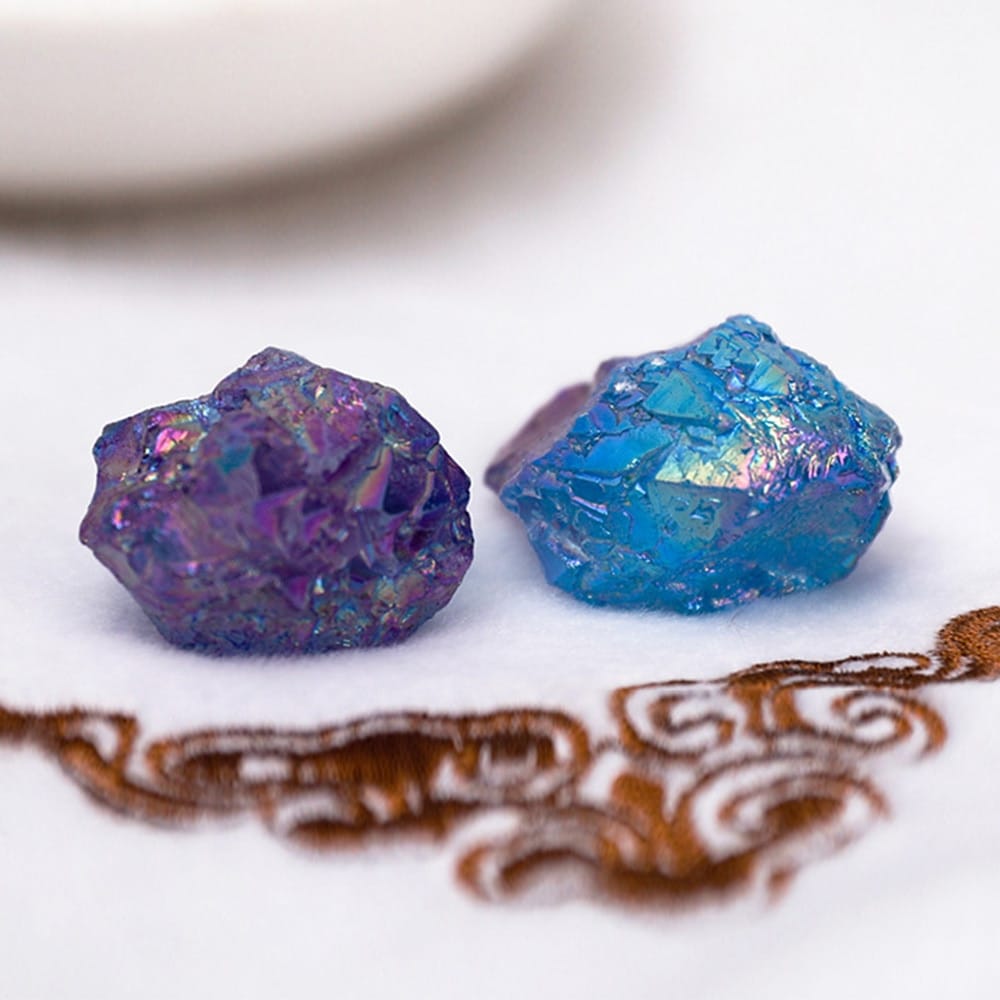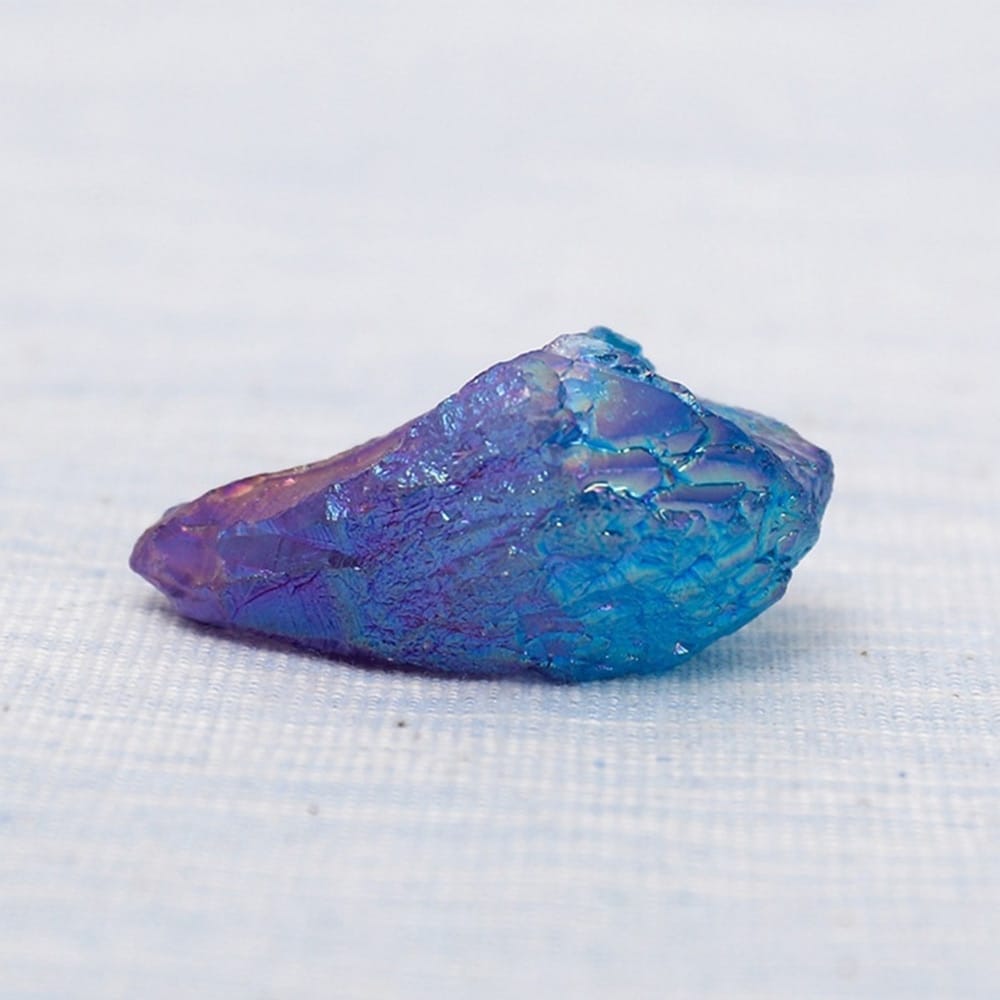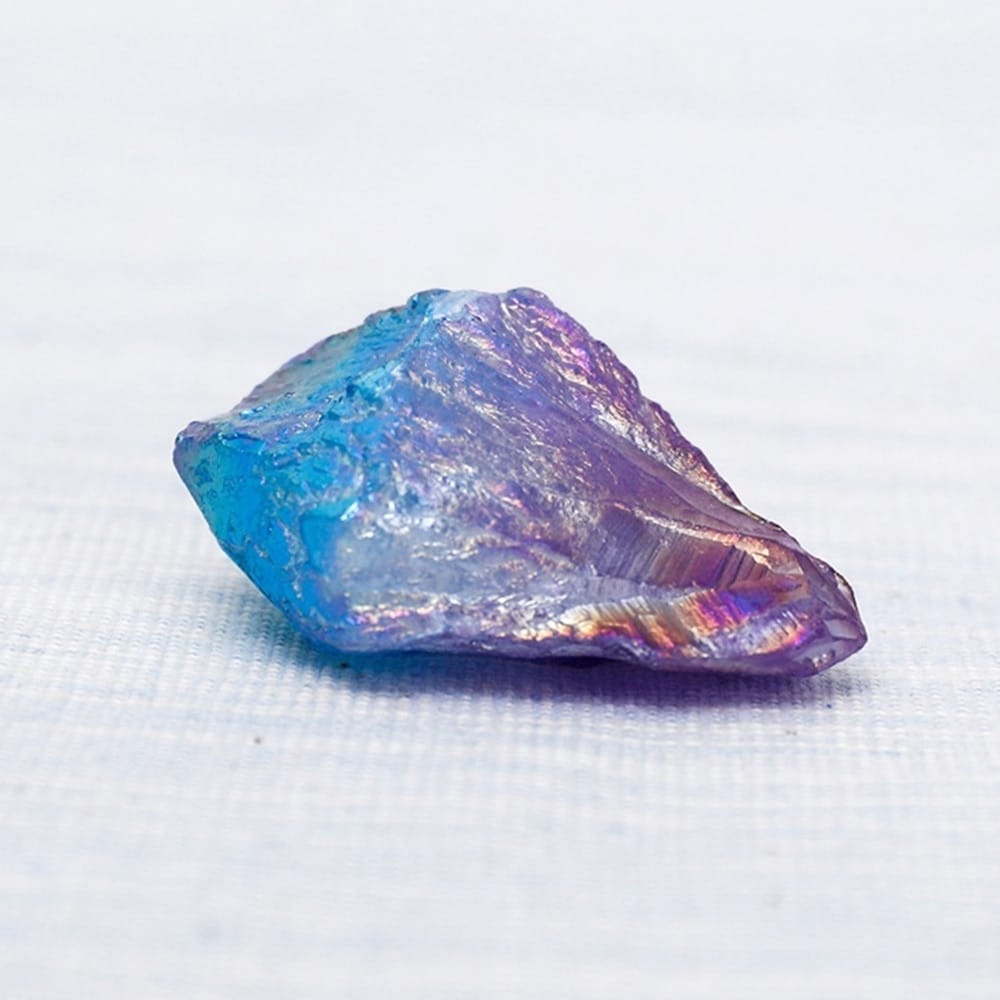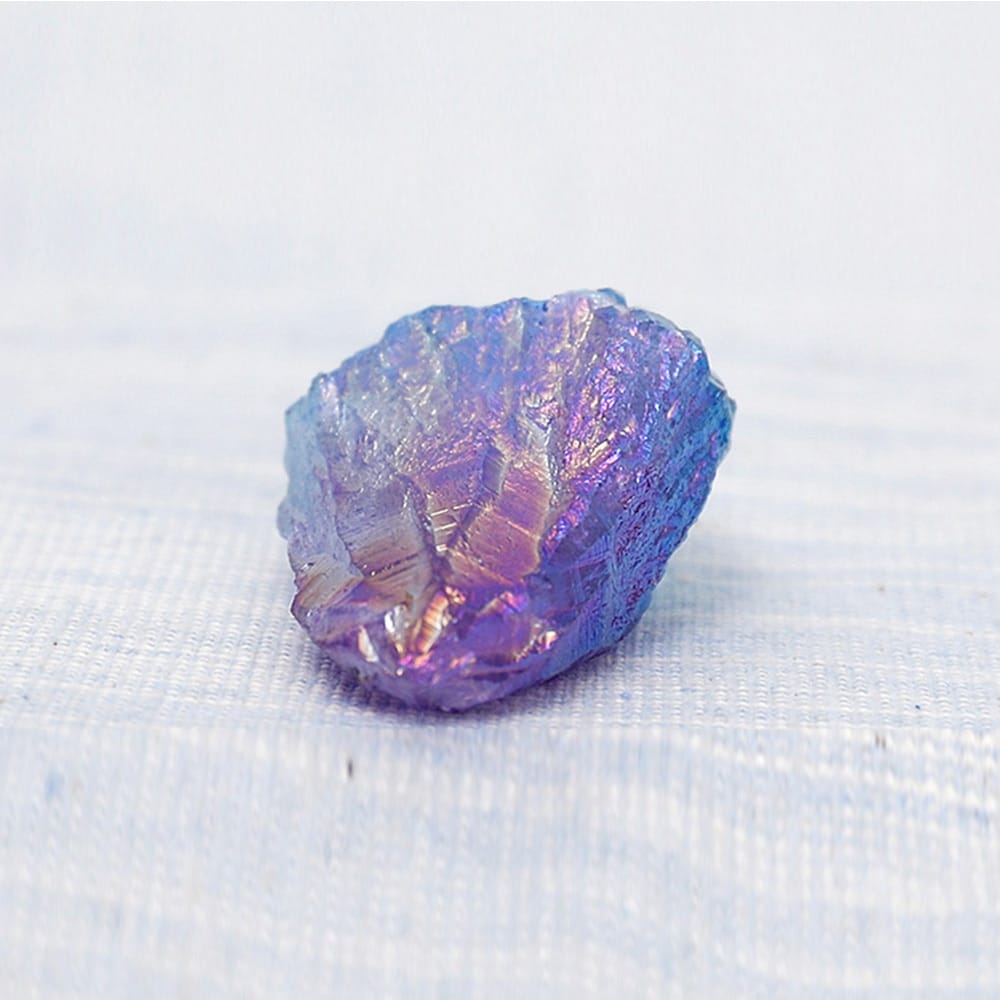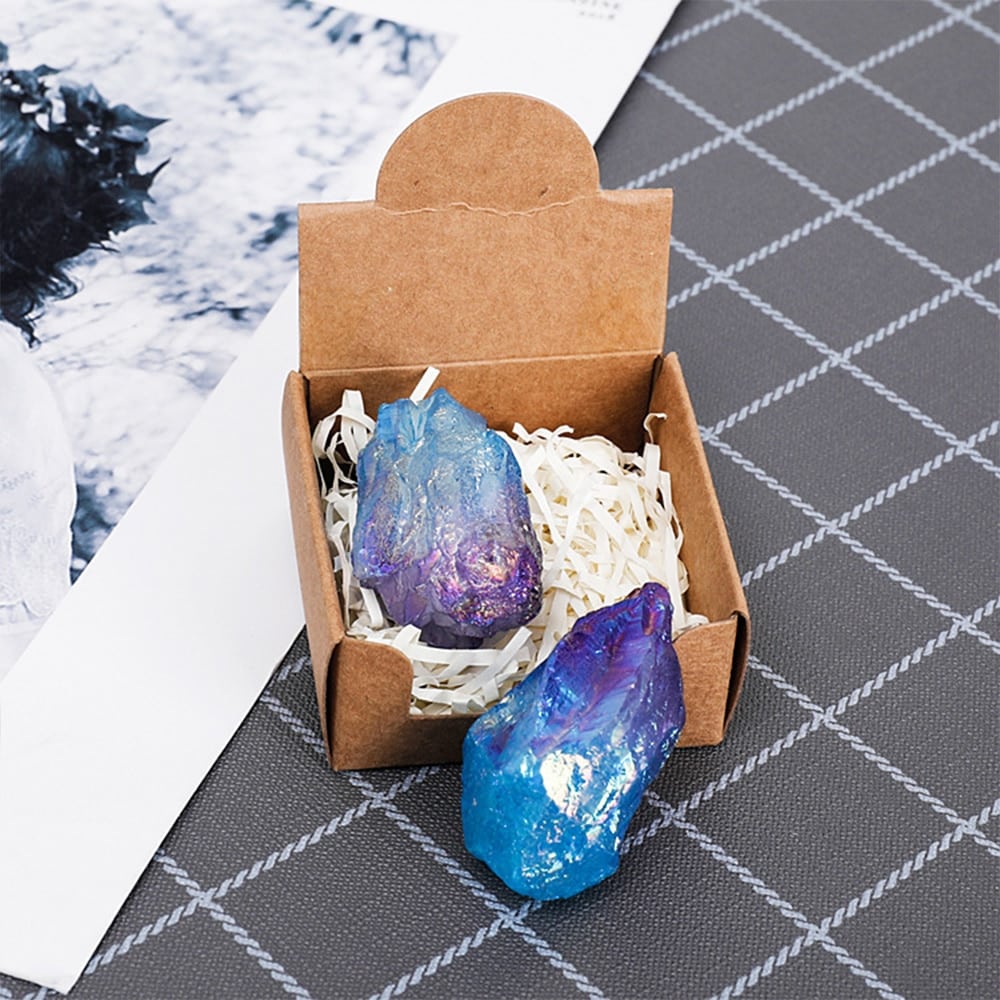 Only logged in customers who have purchased this product may write a review.