Rainbow Aura Quartz Butterfly (Made from Clear Quartz)
$98.21
FREE Shipping
Please allow up to 30-40 days shipping time as this item will ship to you directly from our supplier.
In stock
Free shipping on orders over $100! (US orders only)
Safe, Fully Encrypted Payments
100% Money-Back Guarantee
Fast, Reliable Shipping Options
Easy Exchanges & Returns
Rainbow Aura Quartz Butterfly: A Beautiful and Unique Crystal for Positive Energy
This beautiful Rainbow Aura Quartz Butterfly crystal figure is a unique and positive addition to your crystal collection. Made from clear quartz, it is approximately 10-14cm tall and weighs 200 grams. The aura of this quartz butterfly is incredibly vibrant and energizing, perfect for boosting your mood and creativity. It also makes a great metaphysical tool for cleansing and energizing your space.
Enhance Your Home Decor
Looking for a unique and beautiful way to add positive energy to your home? The Rainbow Aura Quartz Butterfly is an excellent choice. Its iridescent rainbow colors are eye-catching and stunning, while its clear quartz base provides a grounding and calming energy. Place the butterfly crystal figure on a shelf, desk, or in a display case to enhance your home decor.
Experience the Healing Properties of Clear Quartz
Clear Quartz is known for its powerful healing properties. It is a master healer crystal that can amplify energy and intentions. When combined with the rainbow aura treatment, it creates a unique and powerful energy that can enhance your meditation practice, promote inner peace, and reduce stress and anxiety.
The Gift of Transformation
The Rainbow Aura Quartz Butterfly is not just a beautiful decoration, it is also a thoughtful and meaningful gift. Its butterfly shape symbolizes transformation and growth, while its healing properties make it a perfect gift for those seeking positive energy, spiritual growth, and inner peace.
Material: 

Rainbow Aura Quartz (made from clear quartz)

Size:

10–14cm

Weight:  about 200 grams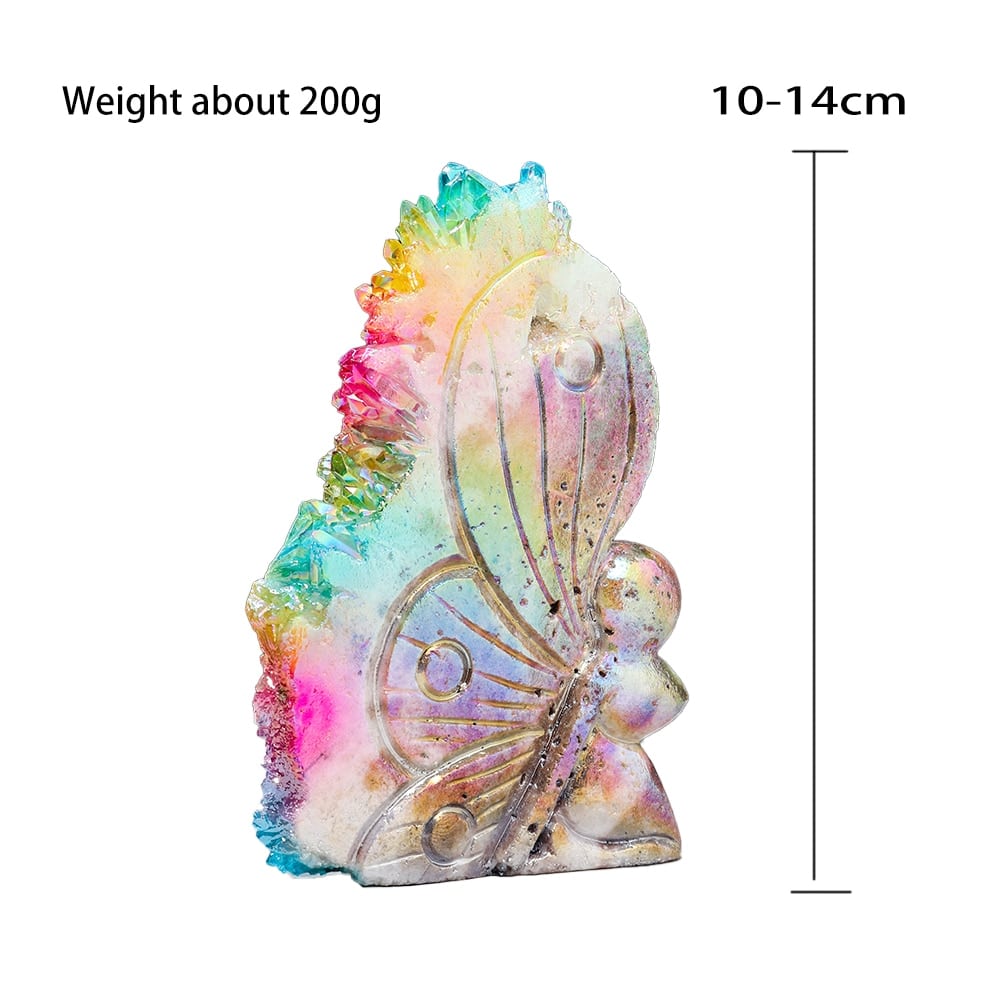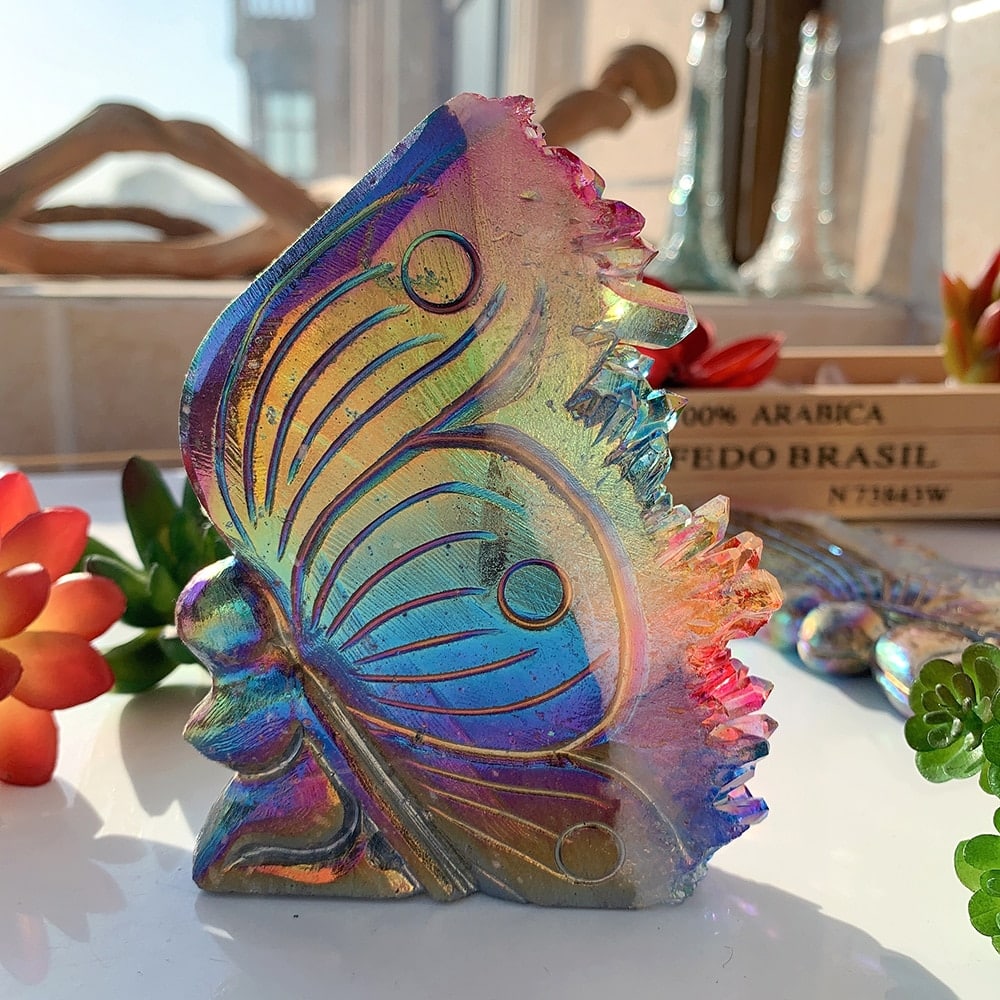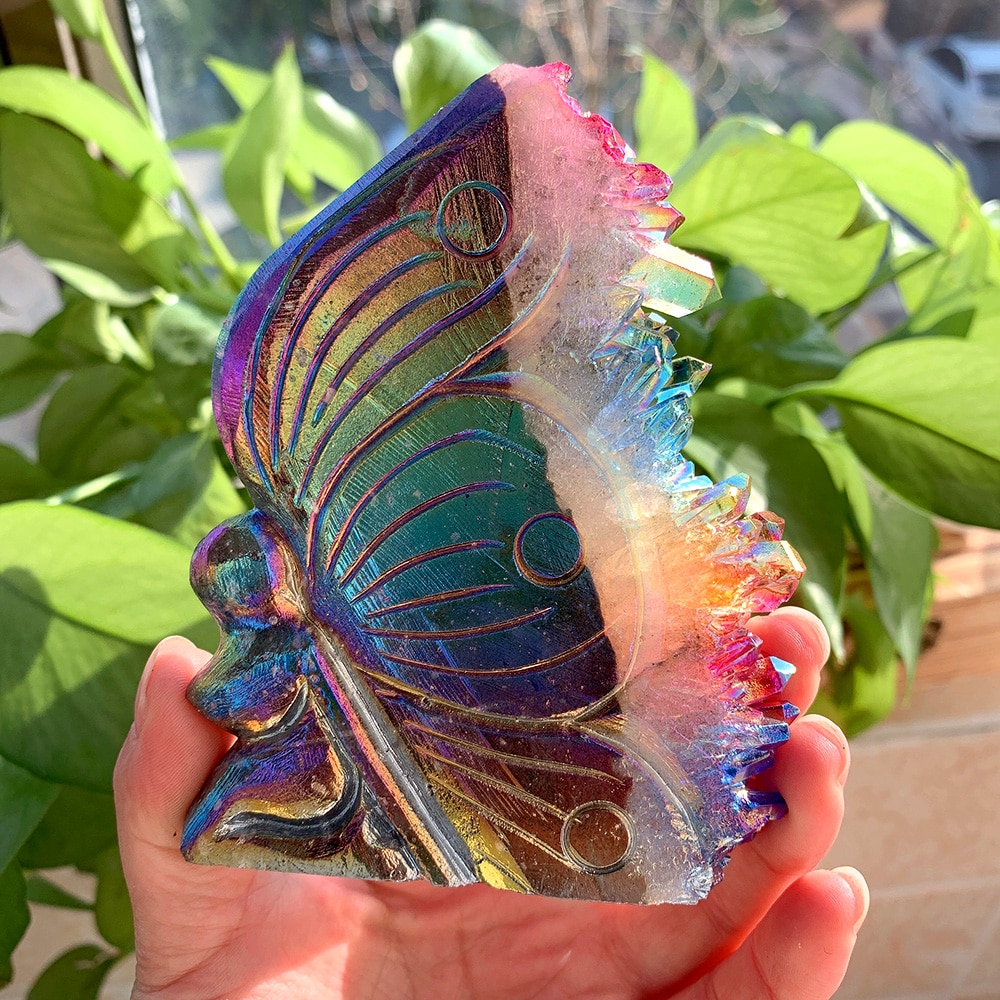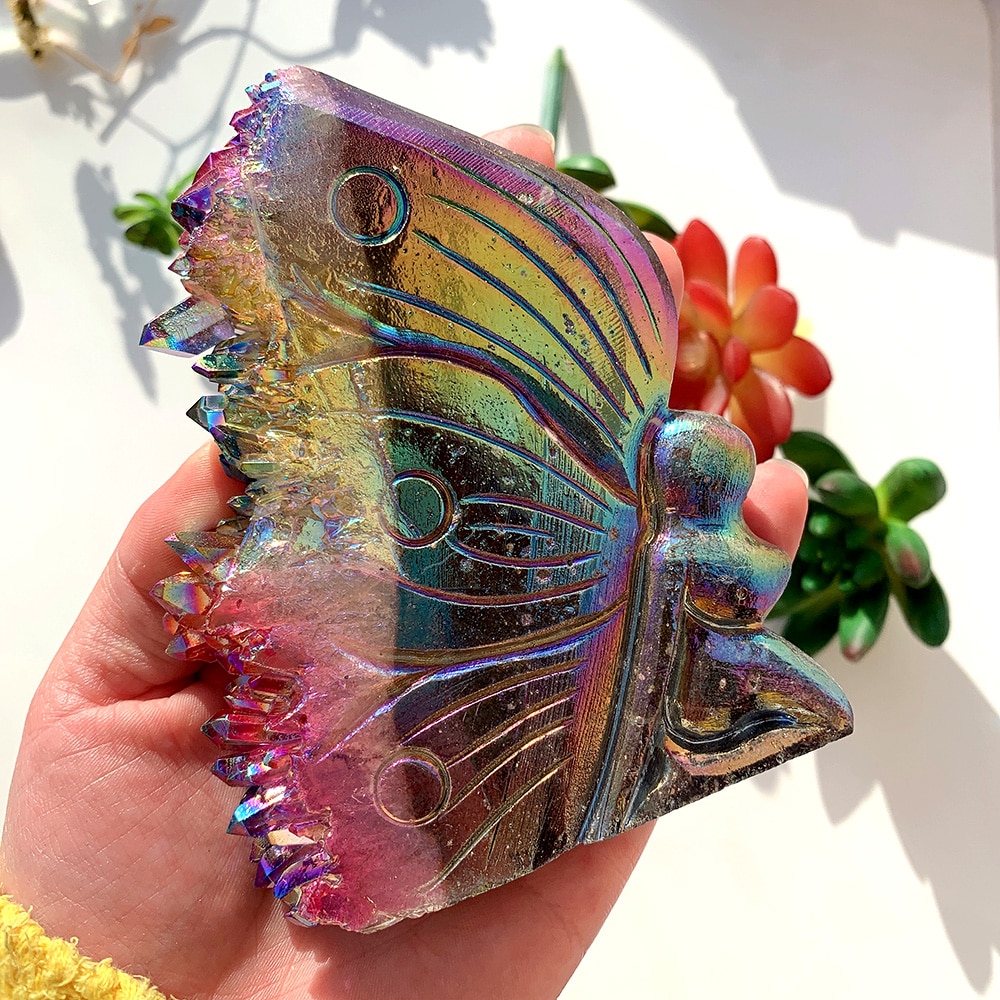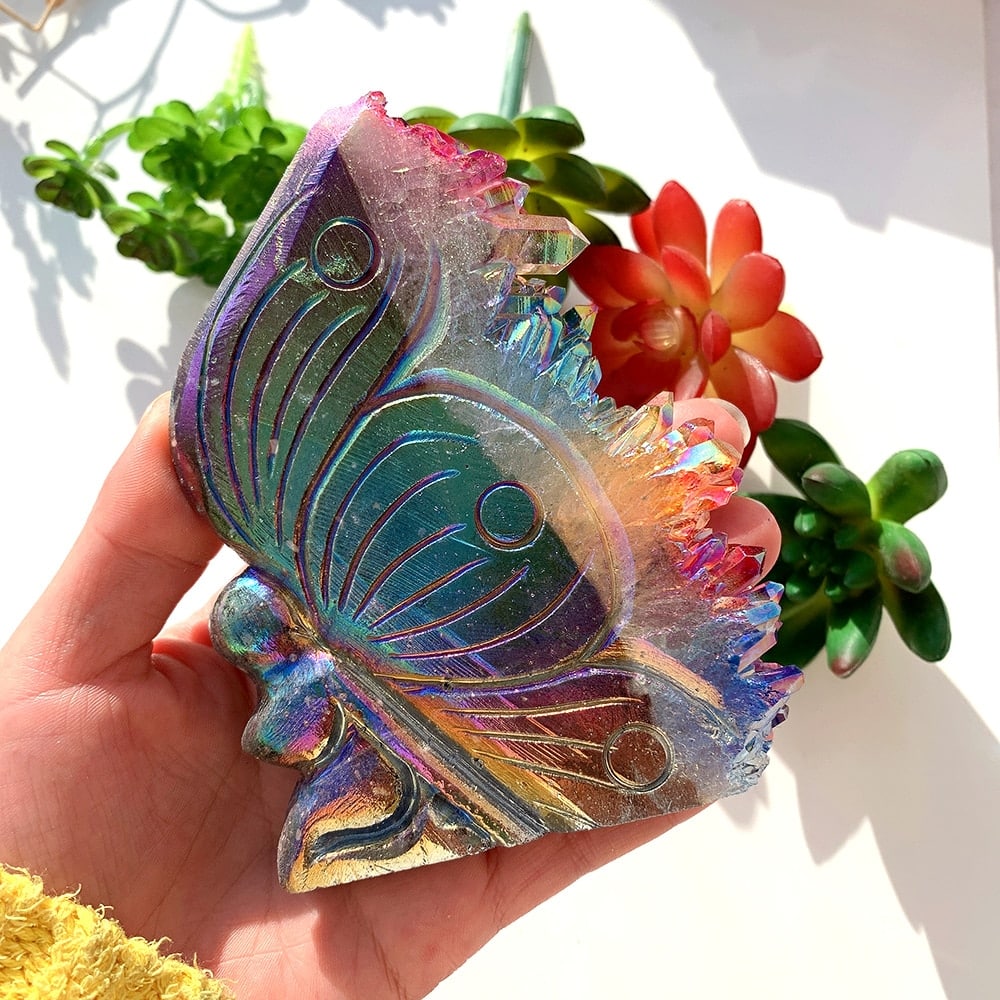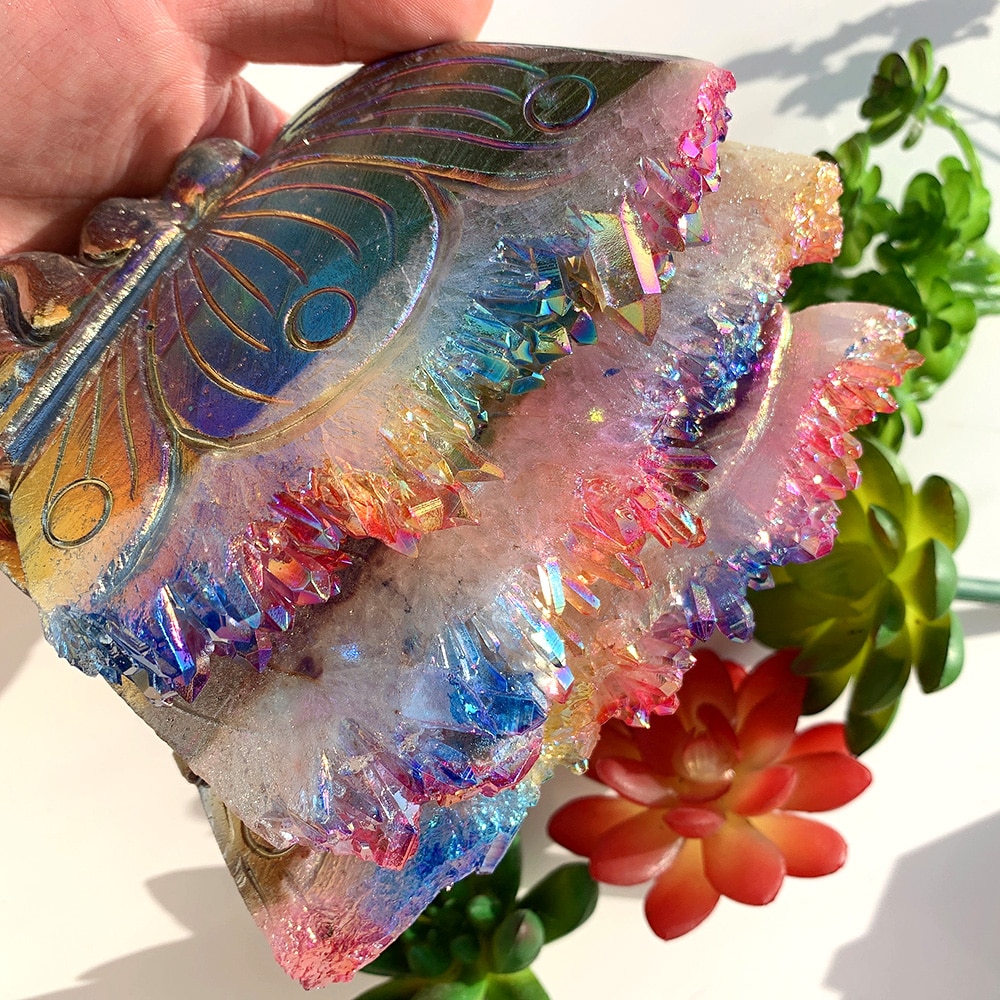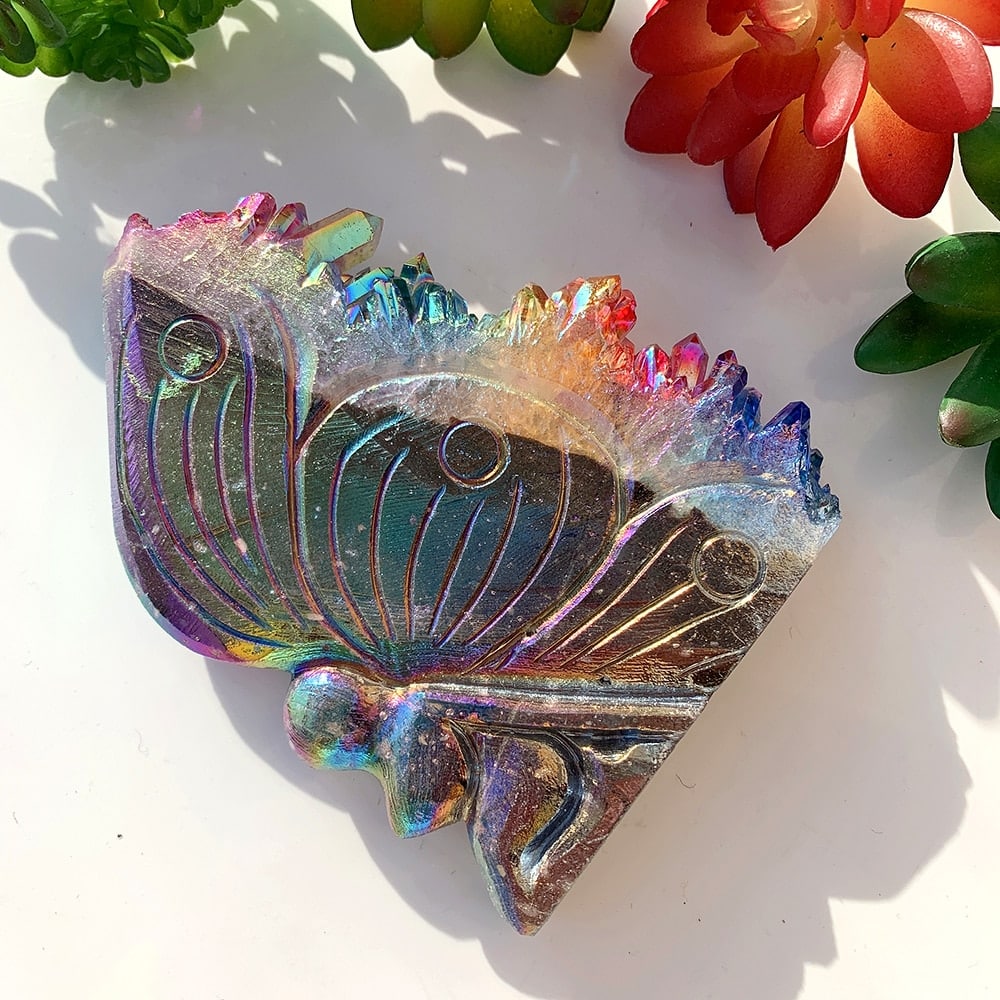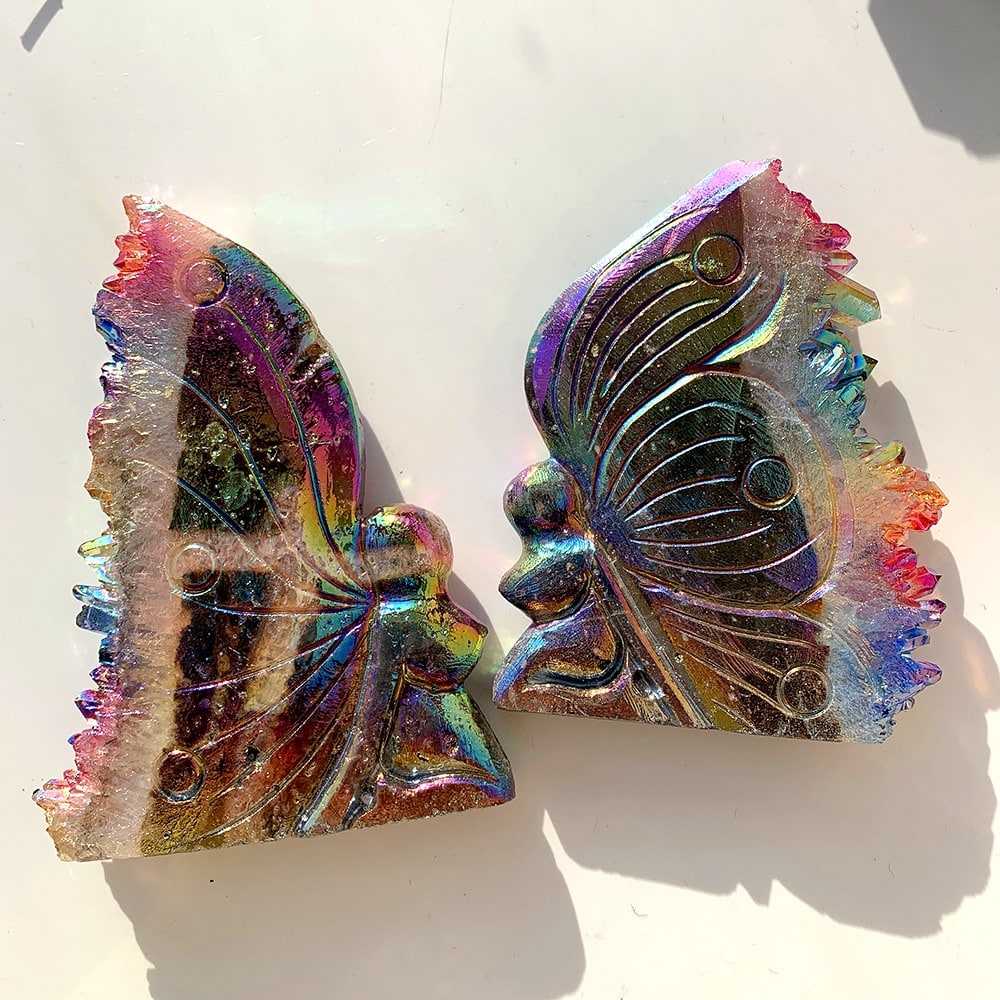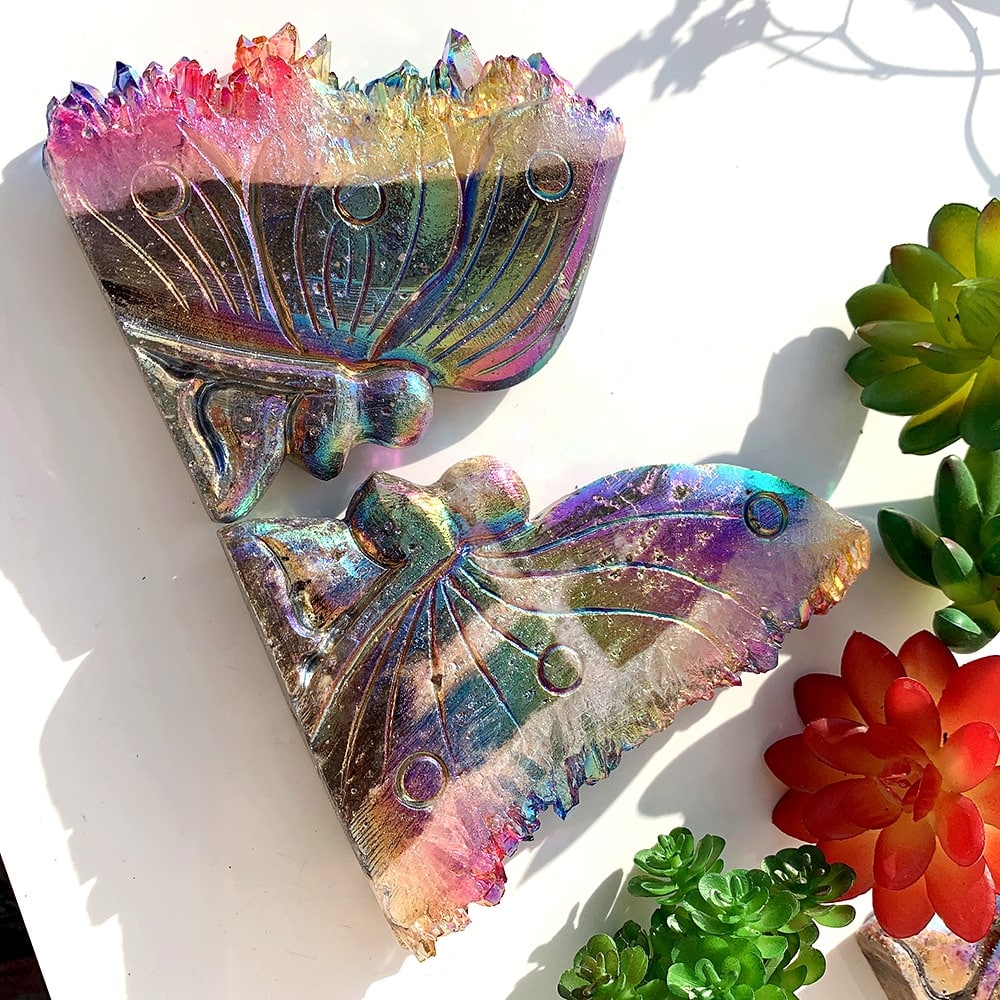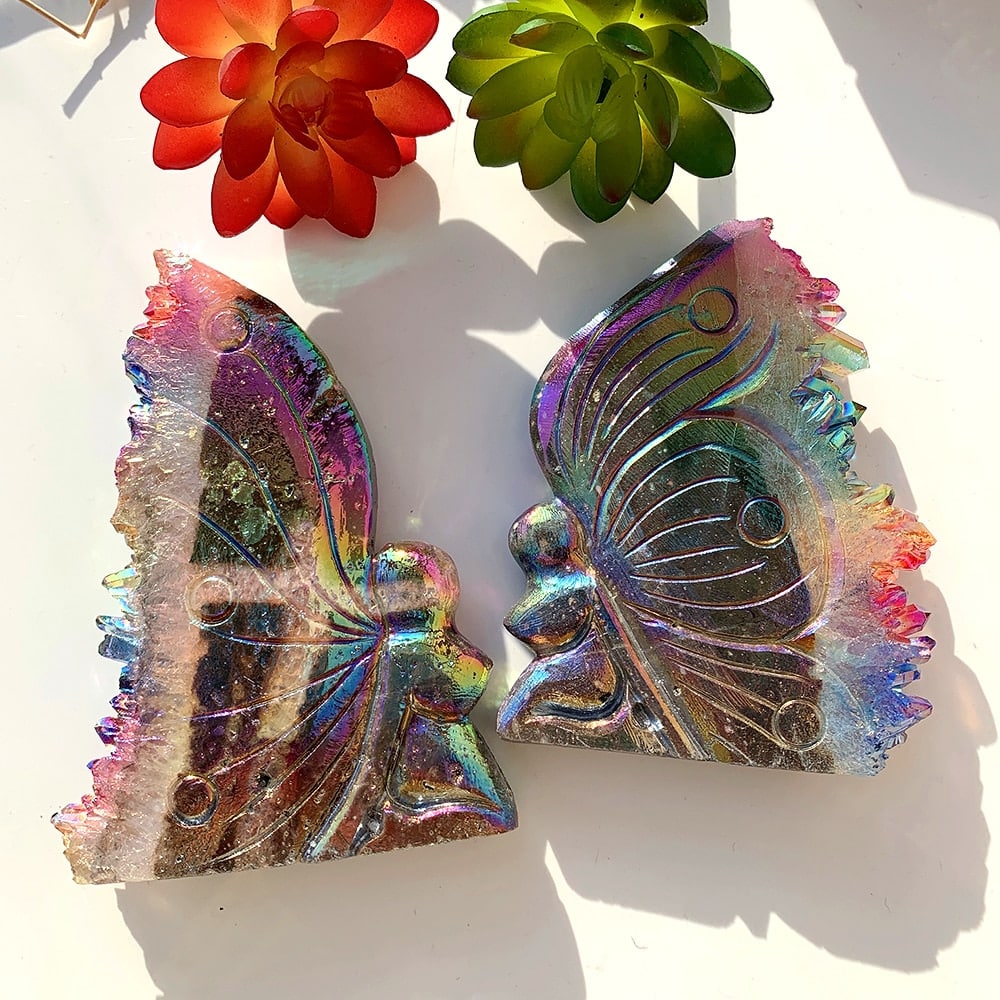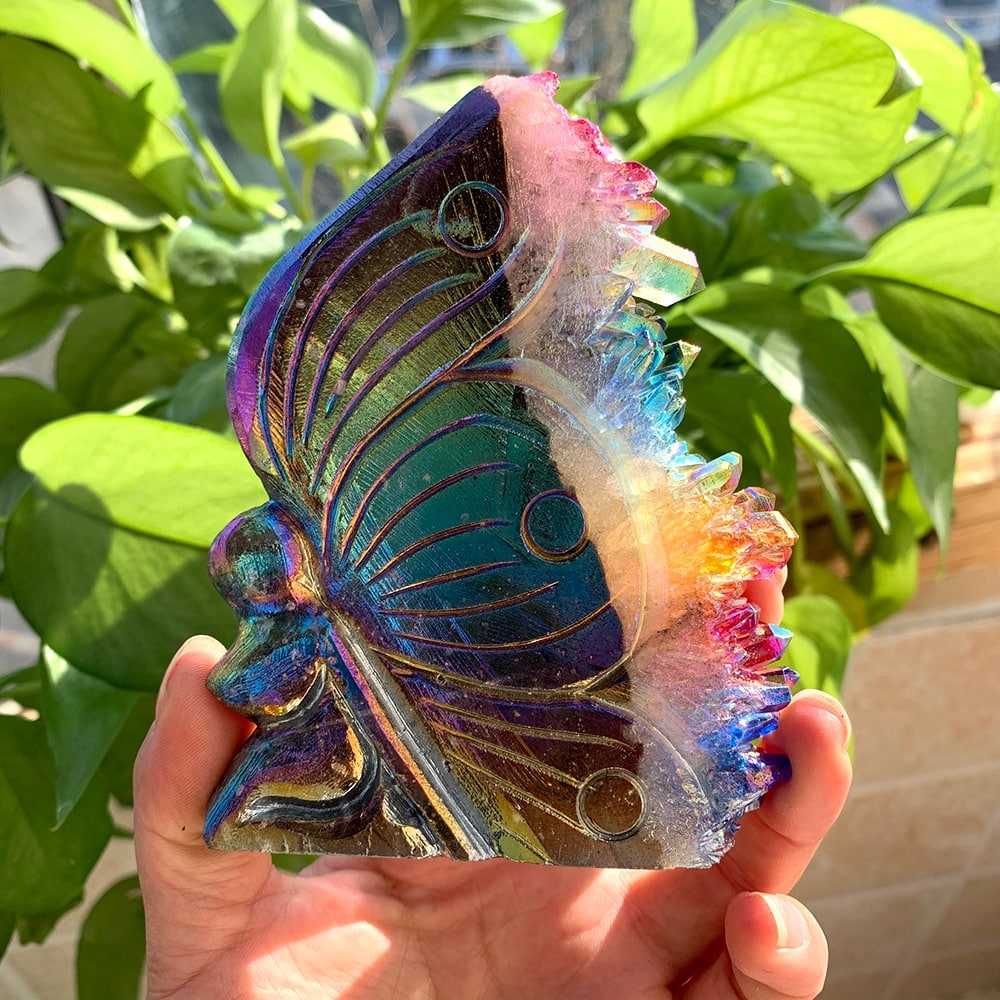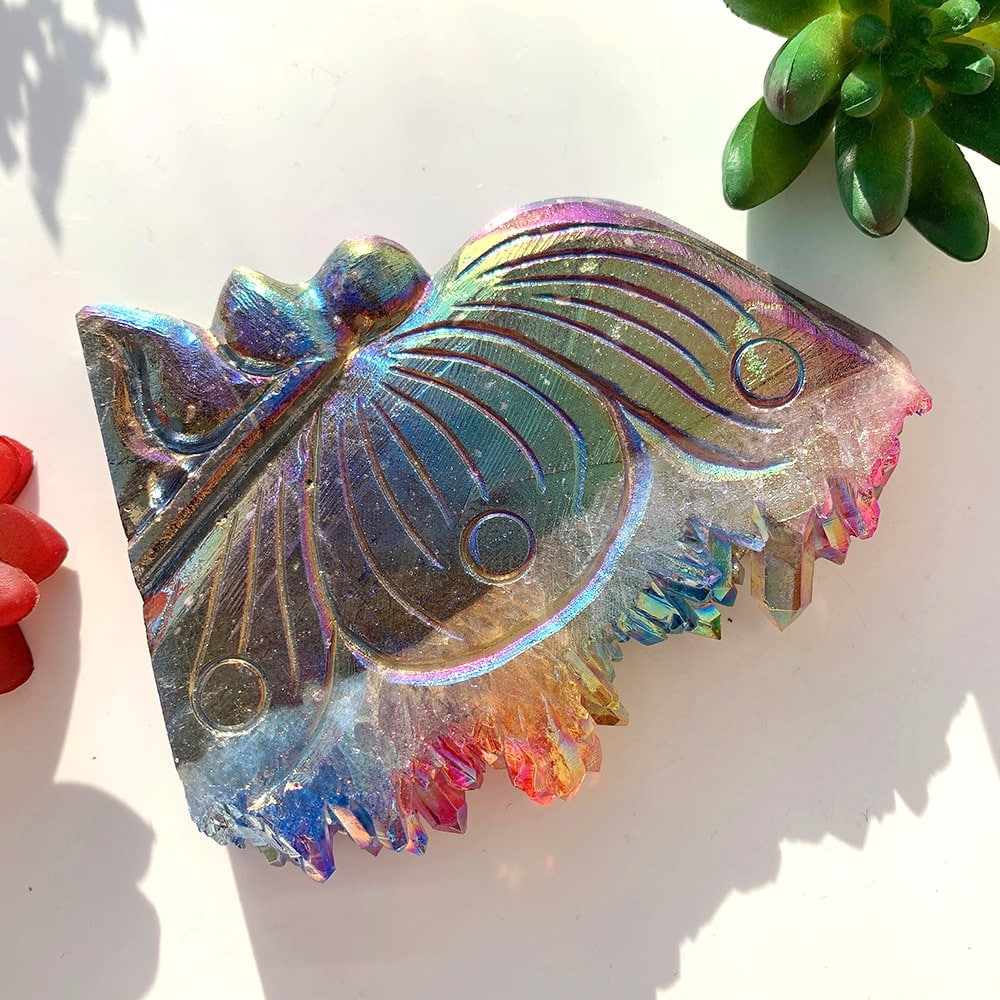 Only logged in customers who have purchased this product may write a review.