Sunstone Crystal – Raw Specimen
From: $10.76
FREE Shipping
Please allow up to 30-40 days shipping time as this item will ship to you directly from our supplier.
Free shipping on orders over $100! (US orders only)
Safe, Fully Encrypted Payments
100% Money-Back Guarantee
Fast, Reliable Shipping Options
Easy Exchanges & Returns
Discover the Radiant Energy of Sunstone
If you're looking for a crystal that radiates warmth and positive energy, Sunstone is the perfect choice.
This beautiful raw crystal specimen is made of sparkling feldspar and is characterized by its golden or reddish-orange hues. Sunstone crystal is known for its ability to promote joy, optimism, and vitality. It's said to bring light to all aspects of your life, from your personal relationships to your career.
Holding or meditating with Sunstone can help you tap into your creative energies and manifest your desires.
If you're looking for something a little larger, be sure to check out our Sunstone crystal spheres here.
Harness the Healing Power of Sunstone
Sunstone is not only beautiful to look at, but it also has numerous healing properties.
It's believed to be a powerful tool for clearing and energizing the chakras, especially the Sacral Chakra. Sunstone is said to enhance your sense of self-worth and confidence, making it easier for you to express yourself and set healthy boundaries.
It's also thought to alleviate stress, anxiety, and depression, and boost your overall sense of well-being.
Embrace the Natural Beauty of Sunstone Crystal
Sunstone is a unique crystal that is both beautiful and durable. This raw specimen has a rough, unpolished texture that showcases its natural beauty.
Each Sunstone crystal is one-of-a-kind, with its own unique color and pattern.
This makes it a great addition to any crystal collection or home decor.  Sunstone is also a great gift idea for anyone who loves crystals, gemstones, or natural beauty.
The name Sunstone refers to a few different varieties, each displaying beautiful copper flashes.
The most common is a peachy cream color crystal with copper flashes inside it.
Metaphysical Properties
Promotes leadership abilities
Inspires clear thinking, warmth, and strength to help stress
Boosts vitality and longevity
Attracts abundance
Provides protection from evil Spirits
Chakra
Sacral, Solar Plexus
Zodiac Sign Associations
Leo, Libra
Numerology
1
Planetary Associations
Sun
Element
Fire
Metaphysical Uses
Protection, Prosperity, Stress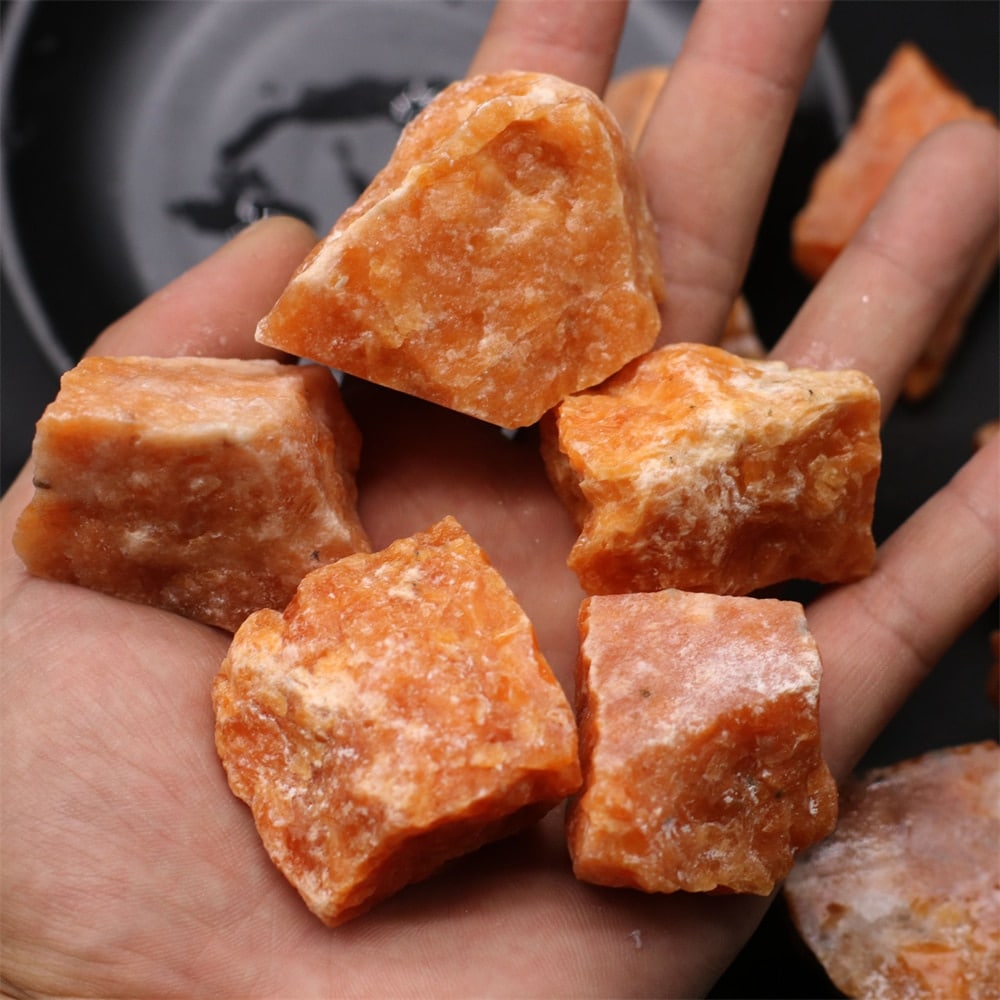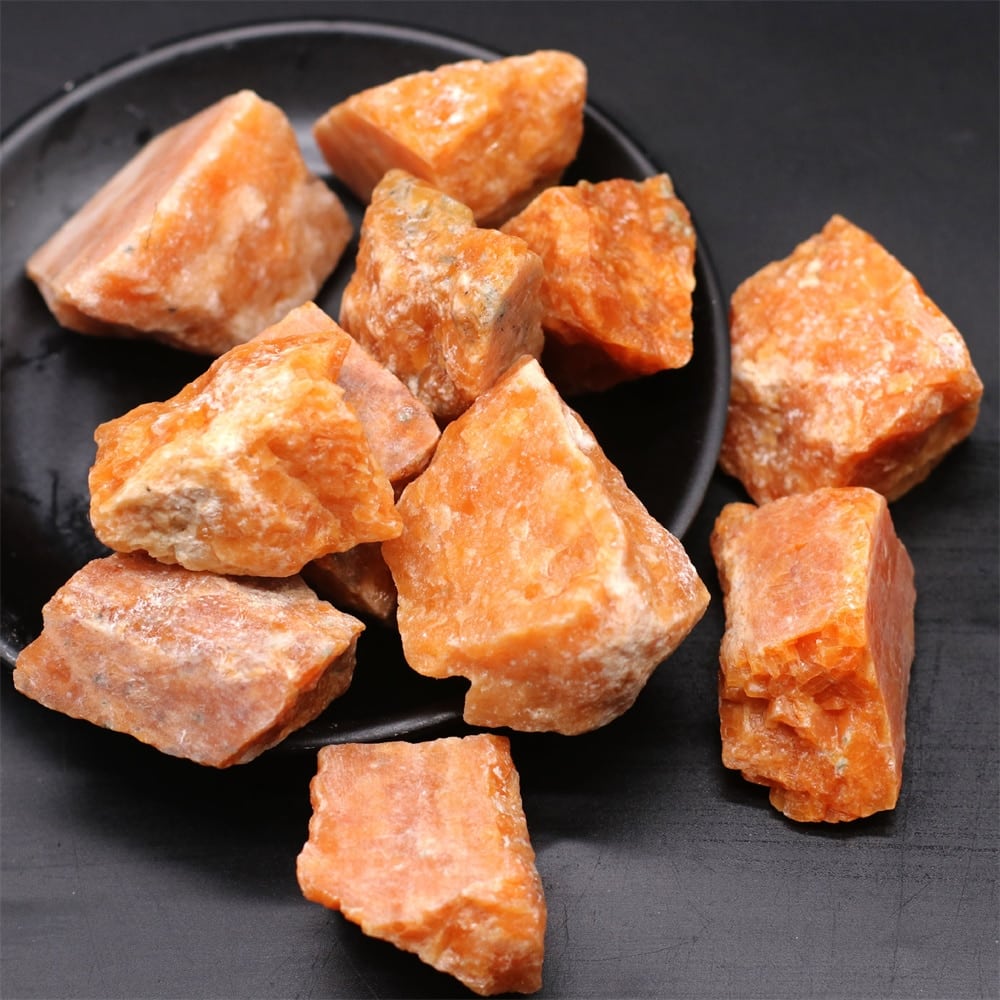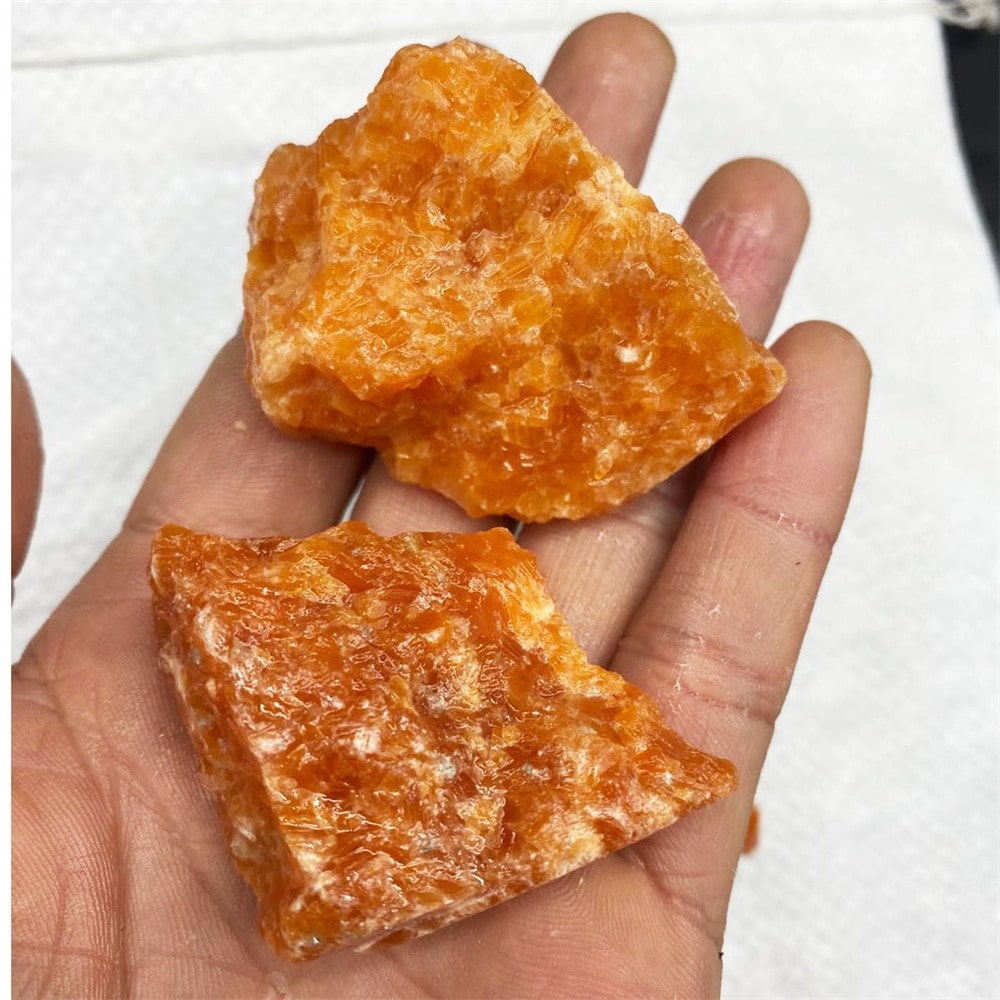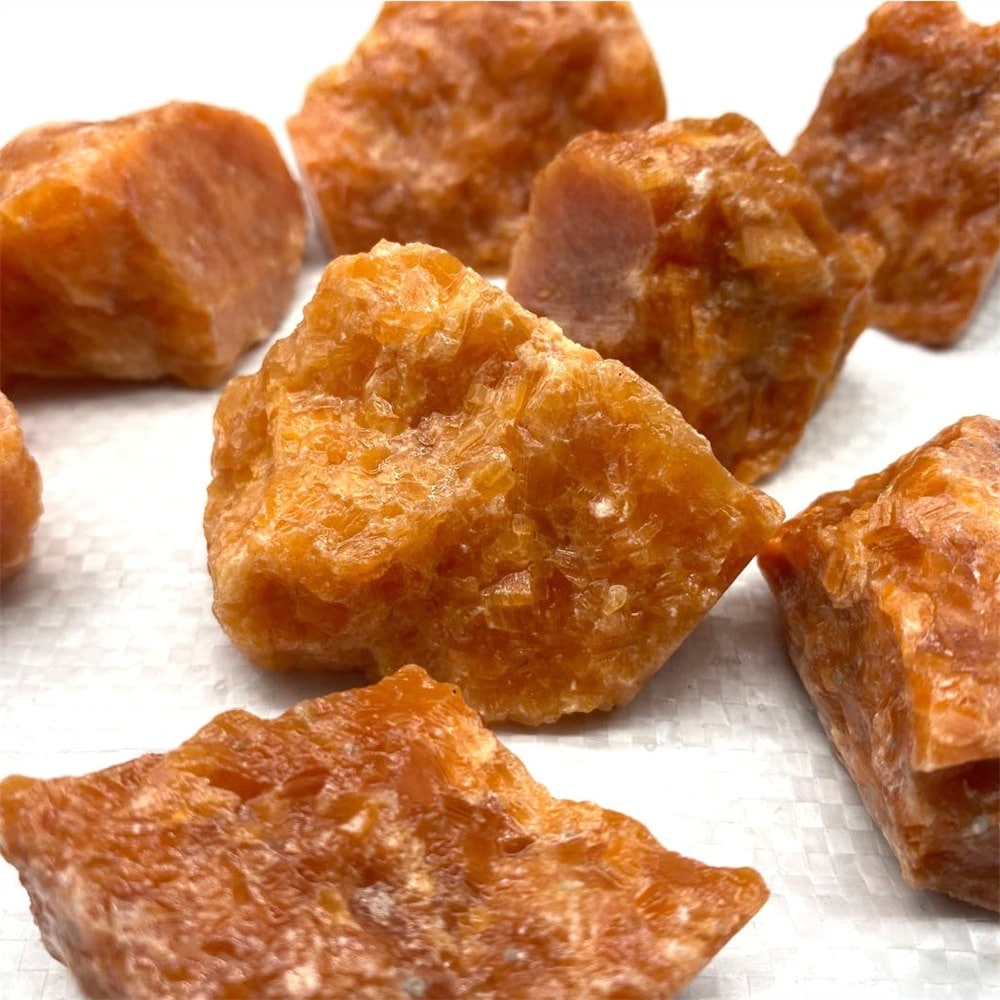 Package Includes:  50/100g Natural Irregular Sunstone Raw Rough Stone
Material: 

Natural Sunstone

Shape: 

Irregular

Size: 

2-4cm
Please note:
1.Please allow minor error due to manual measurement.
2.The colors may be a little difference for the different monitor display.
3.This is a Raw Gemstone, in order to protect its natural luster, we did not remove the dust of the surface.  If you receive this item, you can use the water to clean the dust and debris.
4.Pure natural, Not exactly the same. Each ONE is unique.
Only logged in customers who have purchased this product may write a review.