Tiger Eye Crystal Sphere Orgone Pyramid – 60mm Handmade Energy Healing Orgonite Pyramid
$28.05

FREE Shipping
Please allow up to 30-40 days shipping time as this item will ship to you directly from our supplier.
In stock
Free shipping on orders over $100! (US orders only)
Safe, Fully Encrypted Payments
100% Money-Back Guarantee
Fast, Reliable Shipping Options
Easy Exchanges & Returns
Item Weight: 

200g

Item Height: 

6cm

Product Features: 

HANDMADE

Item Width: 

6cm

Item Length: 

6cm

Material: 

Crystal

Model Number: 

101
Handmade Tiger Eye Crystal Sphere Orgone Pyramid 60mm Chakra Obsidian Reiki Energy Healing Orgonite
* Materials: Tiger Eye Crystal Sphere, Gold, Obsidian, Rose Crystal, Red Quartz, Blue Quartz, Citrine, Resin, Gold Foil, Love
* Size: Approx. 60mm*60mm*60mm
* Package: Orgone Pyramid with Gift Box
Obsidian: The Obsidian meaning is linked with the concept of darkness, and just like our ever-spinning planet and its phases of night and day, the human soul also contains elements of light and dark. A powerful protection stone, the Obsidian crystal meaning helps identify your dark side so that its healing properties can clear it away from your psyche. The Obsidian crystal stone meaning reminds us that everyone has a good and bad side. Instead of hiding from our inner truth, Obsidian shines a light on the negativity and clears it away, helping us to choose the path leading towards light and love. The Obsidian definition is known for healing attributes that work very quickly and deeply to release negative energies.
Tiger Eye: The Tiger's Eye crystal gets its healing properties from a combination of the sun and Earth elements. This is what gives it both grounding and inspiring vibrations. When you wear jewelry with Tiger's Eye crystals, or connect with it during meditation or other therapeutic sessions, let this stone's optimistic and stabilizing energy help you see any situation in a positive light. This is what makes the Tiger's Eye meaning especially helpful for easing feelings of fear or worry. When you harness the positive energy of Tiger's Eye healing properties, it will help you feel centered and grounded, giving you the confidence and courage to go after your dreams.
Rose Quartz: Going beyond romantic love, the Rose Quartz meaning is also strongly linked with compassion and unconditional love. With its versatility in applications and a gentle, diffused energy, Rose Quartz is one of the most popular crystal healing tools. In fact, many beginners of crystal healing start with the Rose Quartz stone, which helps enhance love of all kinds, including kindness for yourself, loved ones, and all living things. The Rose Quartz stone meaning uses the energy of unconditional love to bring your consciousness to a higher level. Its high frequencies will help you forgive by understanding situations from more positive perspectives. Rose Quartz properties also have other benefits such as imbuing you with the wisdom to deepen your connection with your partner. By opening and activating the heart chakra, the Rose Quartz stone can also help you recognize your capacity for compassion. The emotional healing of Rose Quartz comes from allowing you to let go of toxic energies and emotions that have become trapped inside of you. Rose Quartz properties are also naturally fluid because of their association with the element of water. Also called Pink Quartz, these healing stones wash away negative energy with the gentle vibes of flowing water and its cleansing effects.
Red Quartz: This reddish mineral is a lasting symbol of love and affection, brings lasting friendship and guarantees the fidelity of your loved ones. When this red quartz stone is used, it is used to relieve negative emotions and strengthen relationships between friends.
Blue Quartz: Blue quartz, also called Dumortierite, is a stone of peace, expression and order that can enhance organizational abilities, self-discipline, and orderliness. This enhancement is believed to be due to the effect it can have of balancing the throat chakra and enhancing communication between lower chakras (physical) and higher chakras (mental/spiritual). Blue quartz brings this sense of order to all things, and releases fear, bringing courage to one's life. It is also a boost for creativity and expression.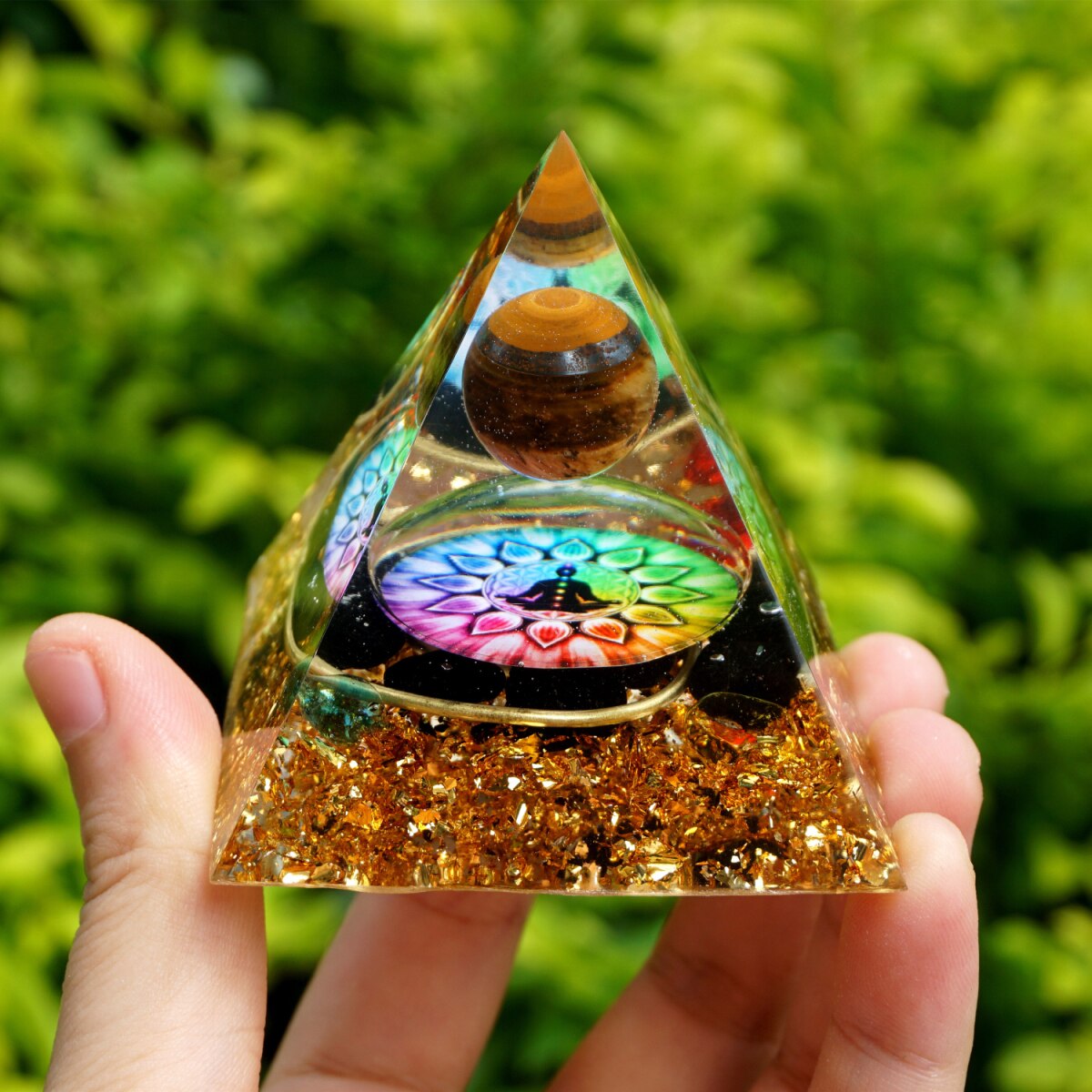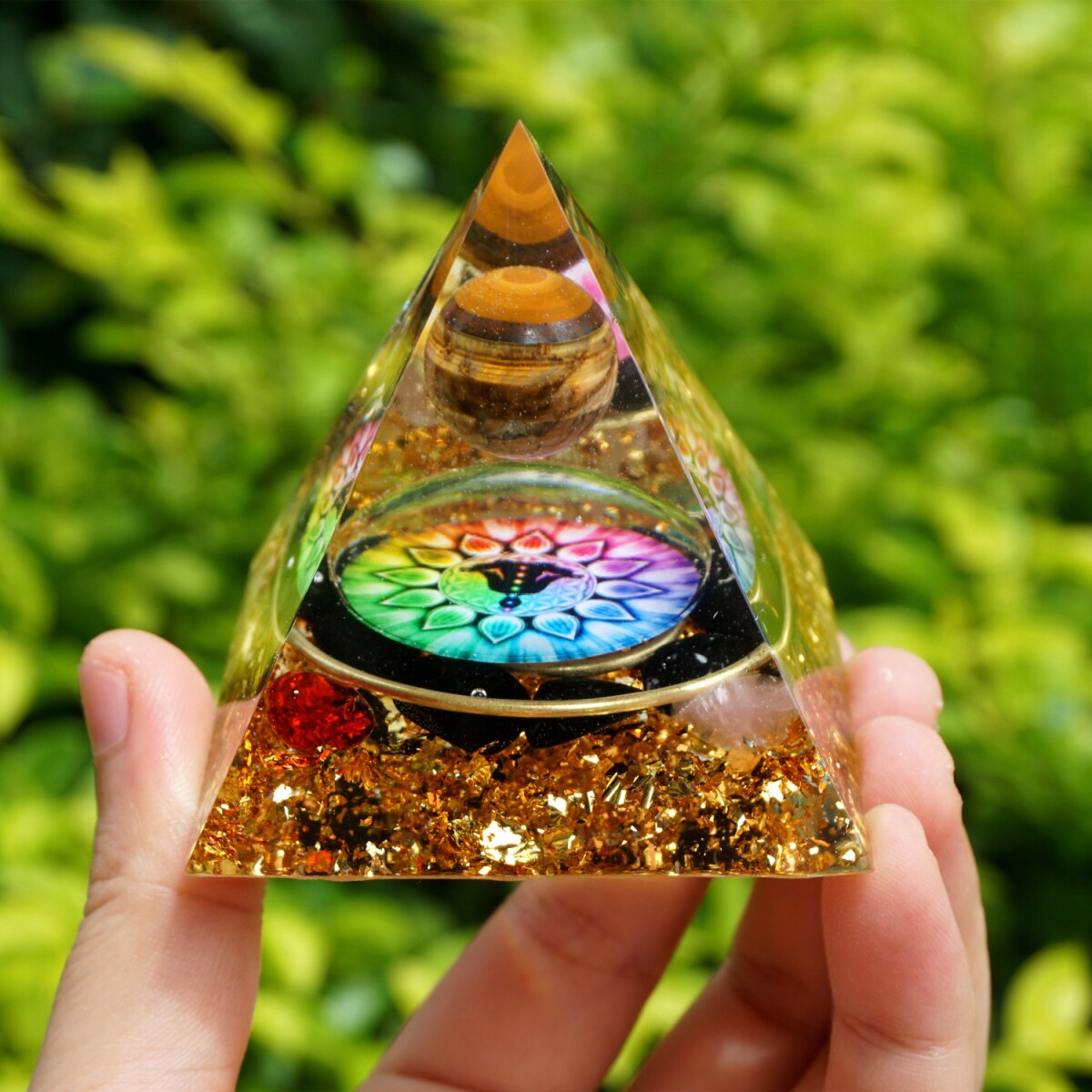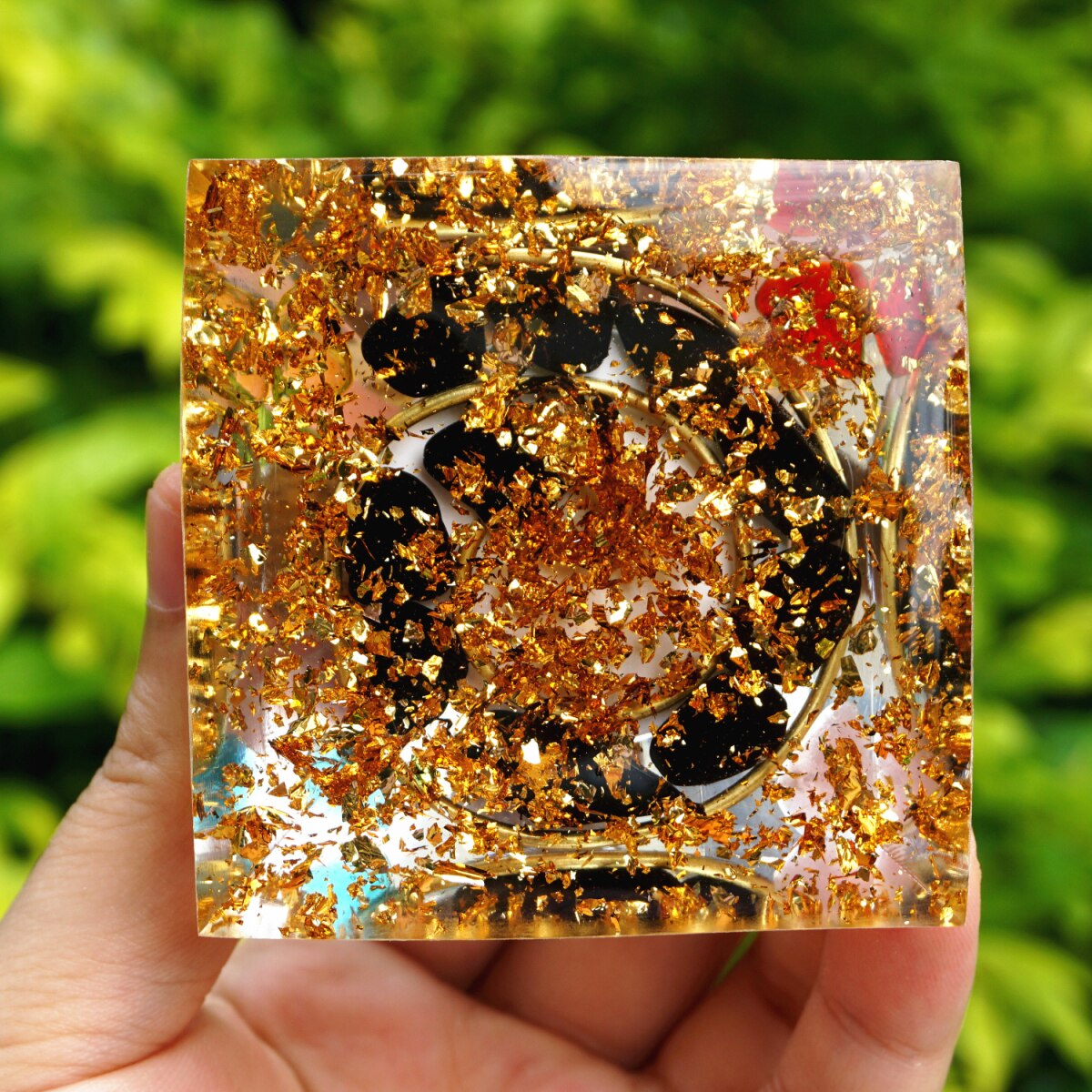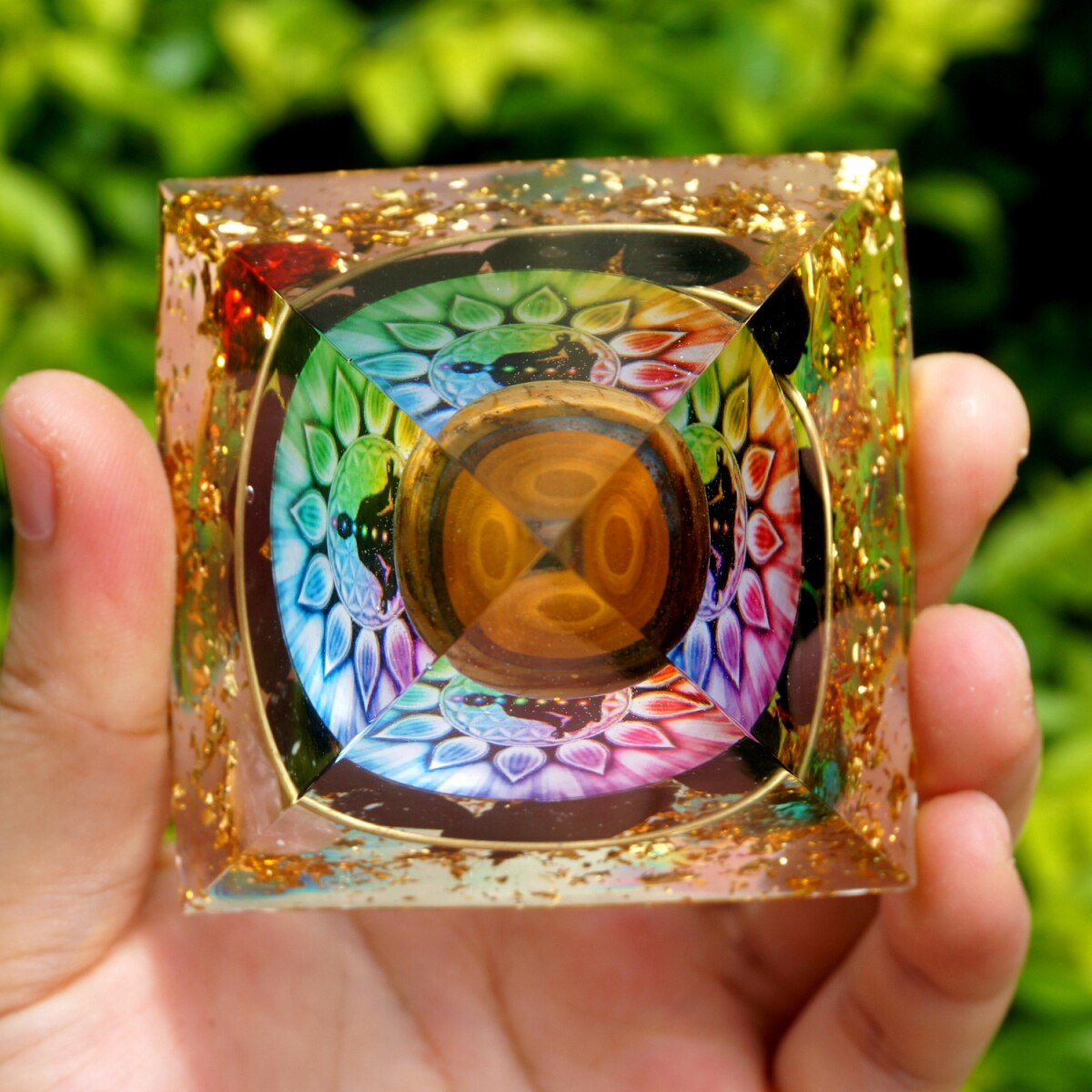 Main Features of Orgones:
* Neutralizes emf radiation, EMF Protection for phones, home, office, garden, house,etc; * Clears negative energy and positive energy generator * Aids in meditation * Supports restful sleep * Relieves stress * Purifies the living area * Give you more energy * Balances moods * Helps with spiritual and psychological growth * Helps with resistance to ill health or to improve it
Only logged in customers who have purchased this product may write a review.