Amethyst Crystal Sphere Chakra Orgonite Pyramid with Kunzite Stone – Reiki Energy Orgone Collection – EMF Protection Meditation Tool
FREE Shipping
Please allow up to 30-40 days shipping time as this item will ship to you directly from our supplier.
471 in stock
Description
Materials: Amethyst Crystal Sphere, Kunzite, Resin, Love
Size: Approx. 60mm*60mm*60mm
Weight: 200g
Package Includes: 1 pc Orgone Pyramid with Gift Box
Main Features of Orgones:
Neutralizes emf radiation, EMF Protection for phones, home, office, garden, house, etc;
Clears negative energy and positive energy generator
Aids in meditation
Supports restful sleep
Relieves stress
Purifies the living area
Give you more energy
Balances moods
Helps with spiritual and psychological growth
Helps with resistance to ill health or to improve it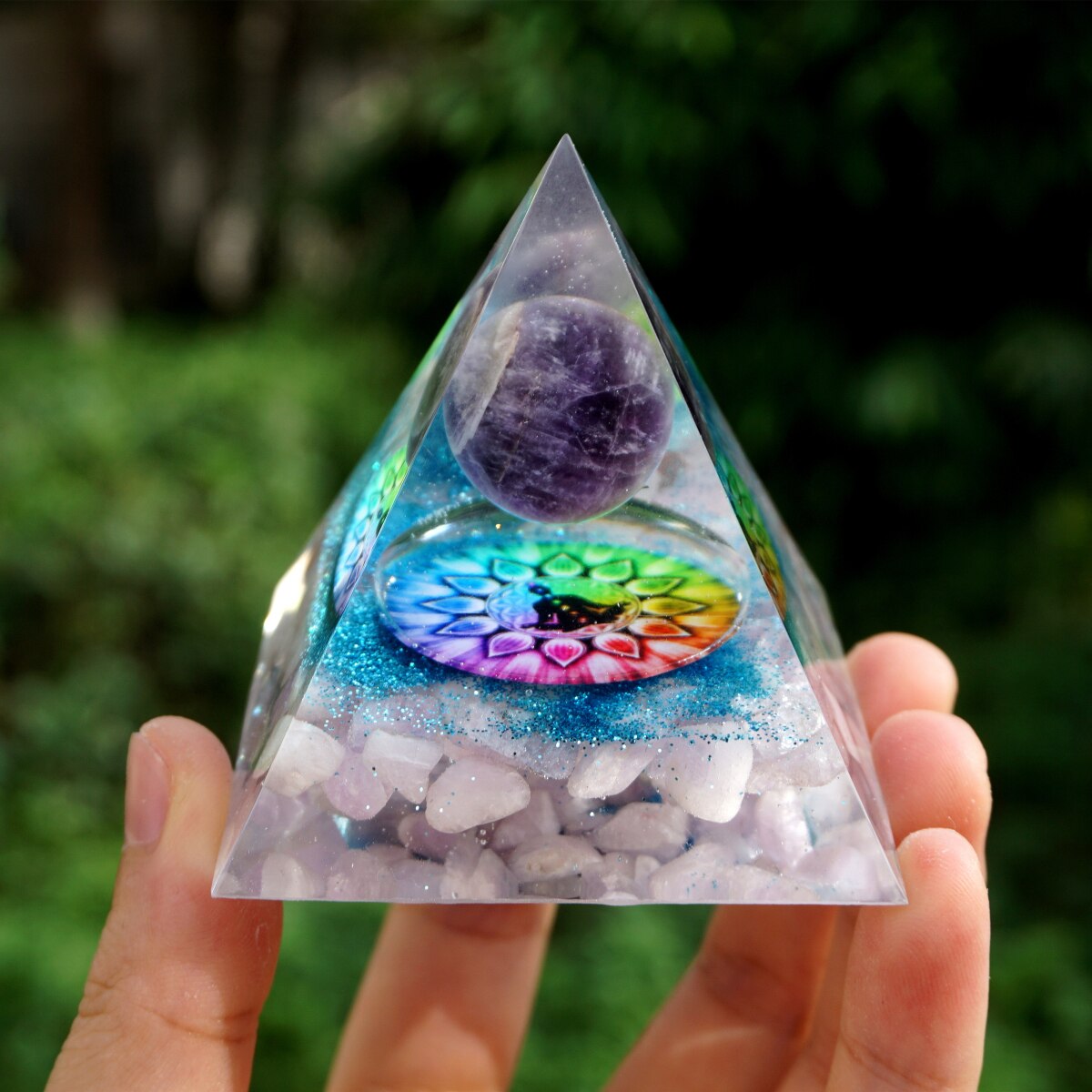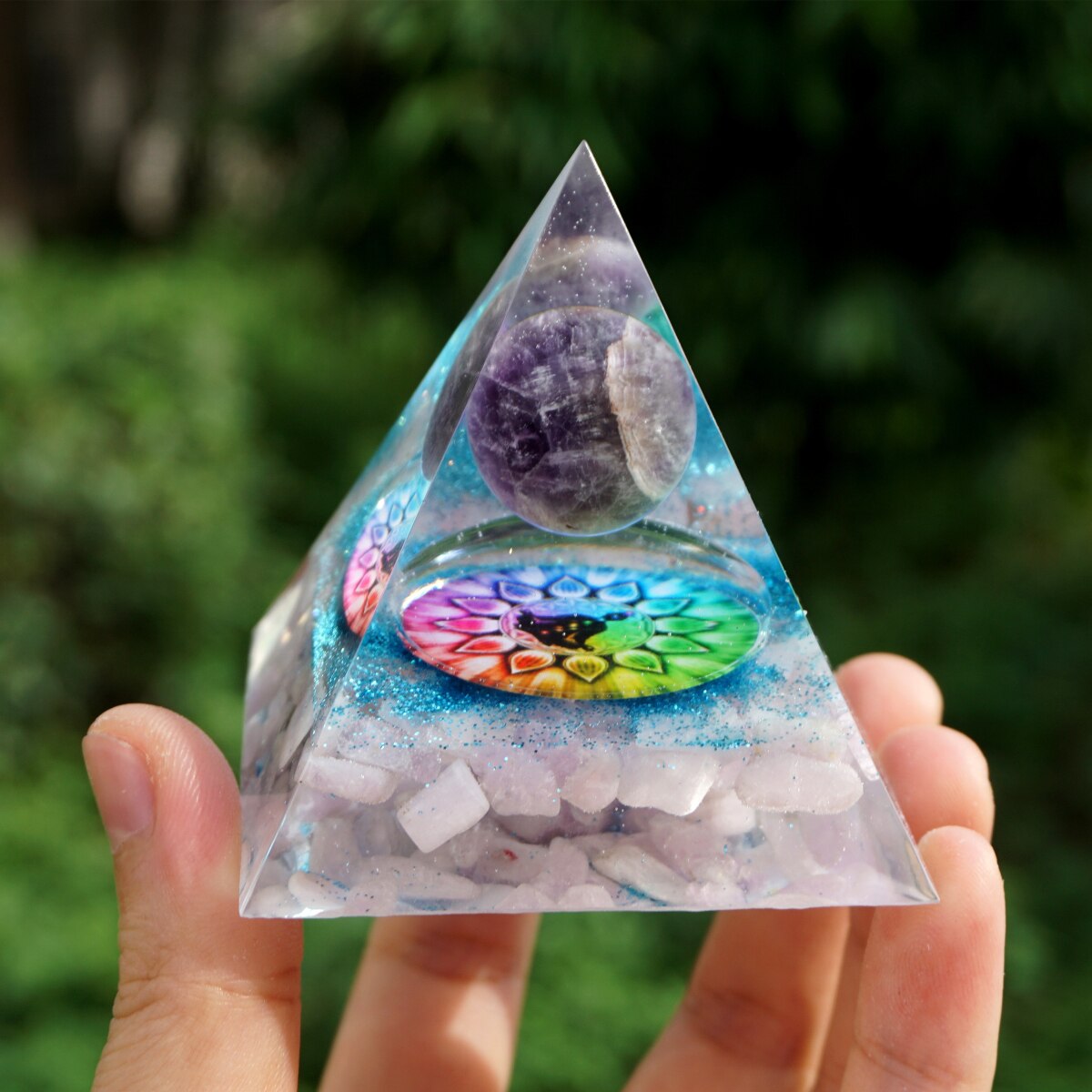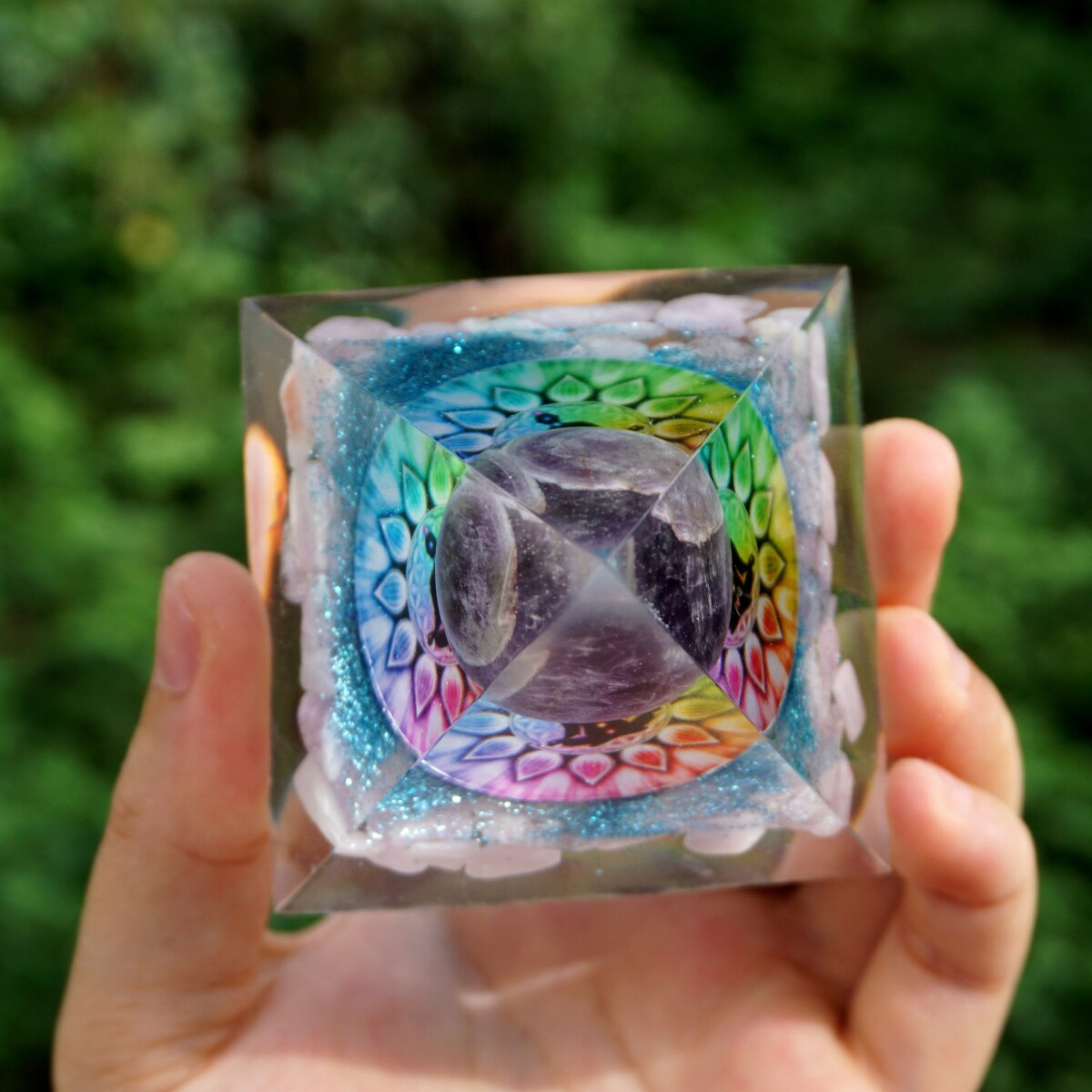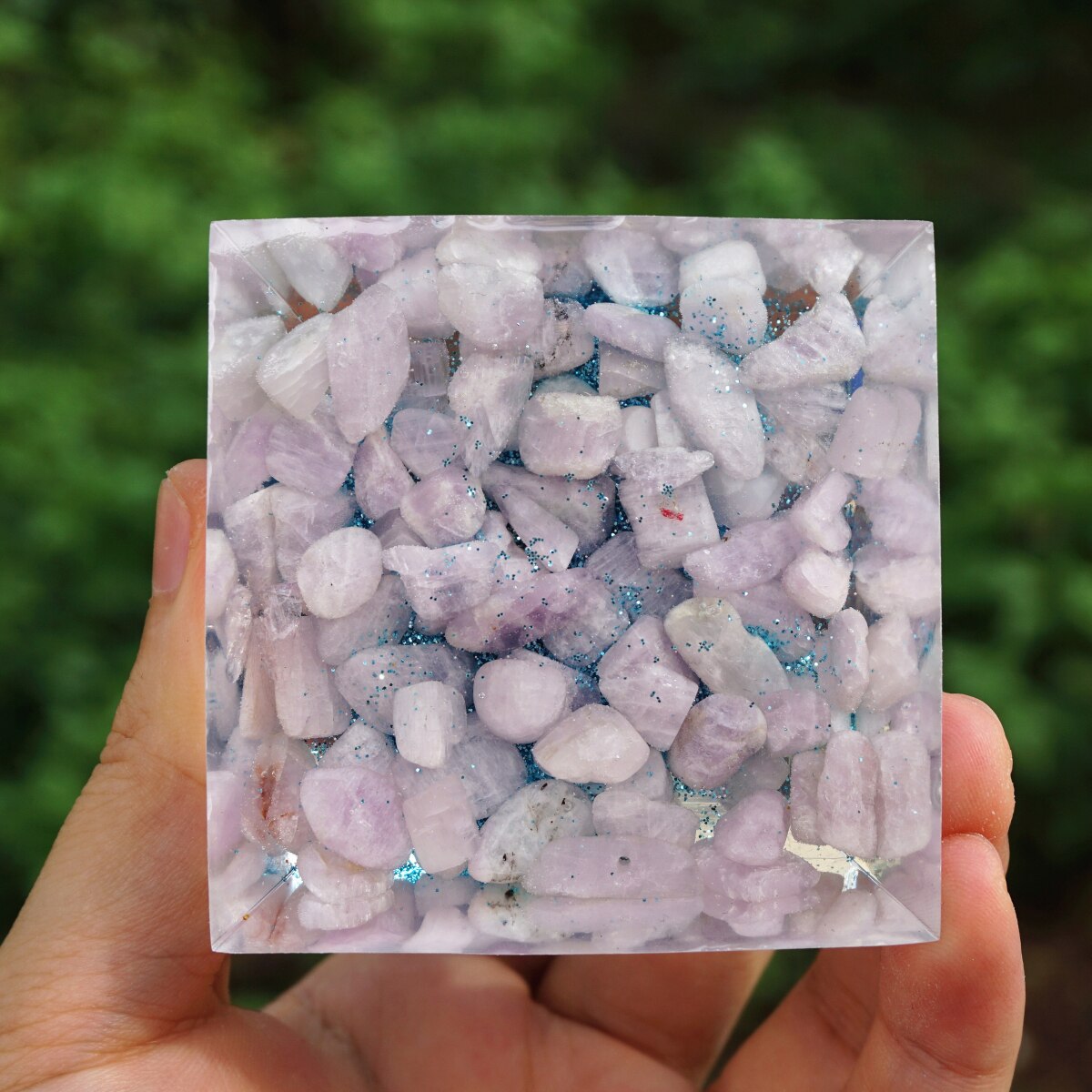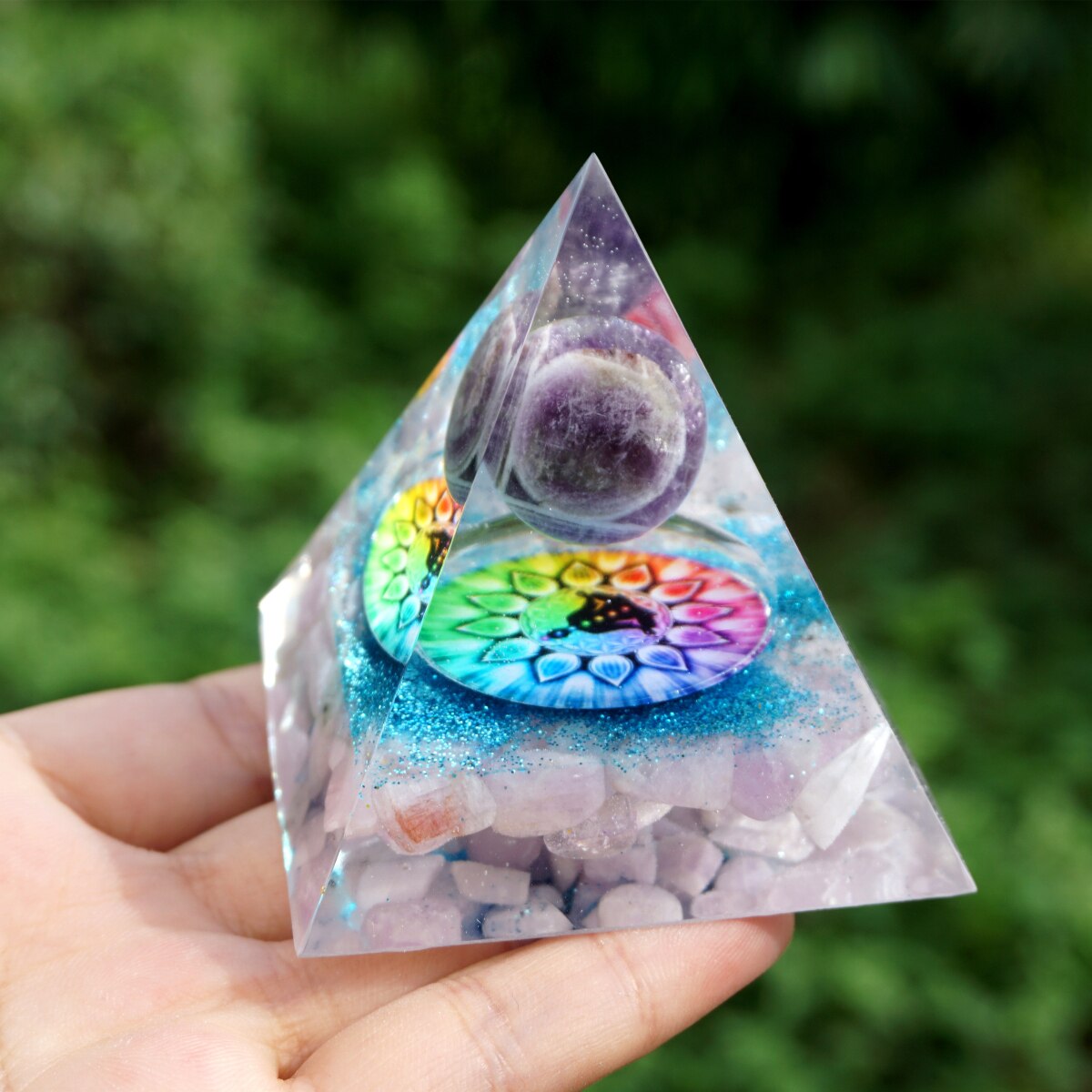 Read Below for More Detailed Crystal Properties
* Amethyst healing properties are as plentiful as the stone itself. It is thought of mostly as a protective stone. As it is linked to the crown chakra, it is helpful in purifying the mind and clearing it of negative thoughts. This includes the negativity of stress and anxiety, which is why many meditate with amethyst so as to rid themselves of that darkness. Amethyst healing properties are especially useful in regards to work-related stress, because the stone is also associated with abundance; therefore relieving stress while emanating prosperity. The amethyst properties which facilitate intuition and communication can also be applied to increased work effectiveness.
* Kunzite is an extremely spiritual stone with a high vibration. Kunzite awakens the heart center and fosters unconditional love by producing loving thoughts and communication. Kunzite's highly energetic vibration initiates the flow of LOVE through the heart to be experienced out in the external world.
NOTES:
1. Please kindly allow a little error due to manual measurement.
2. Due to the different monitor and light effect, the actual color of the item might be slightly different from the color shown on the pictures.
3. Since it's handmade with unique crystals and stones, each piece will vary slightly.