Black Tourmaline & Malachite – Handmade Orgone Pendant Necklace – Protection & Healing Jewelry
$22.44

FREE Shipping
Please allow up to 30-40 days shipping time as this item will ship to you directly from our supplier.
In stock
Free shipping on orders over $100! (US orders only)
Safe, Fully Encrypted Payments
100% Money-Back Guarantee
Fast, Reliable Shipping Options
Easy Exchanges & Returns
Item Weight: 

100g

Product Features: 

HANDMADE

Item Width: 

2.6cm

Item Length: 

5cm

Item Type: 

Jewelry Findings

Material: 

Crystal

Model Number: 

055
Handmade Orgone Pendant Necklace Black Tourmaline Malachite Crystal Stone Copper Energy EMF Protection Healing Jewelry
Materials
Black Tourmaline, Malachite, Copper wire, resin, Gold foil, Love
Pendant size: About 50mmx26mmx6mm
Package Includes: 1pc pendant with packing box
The crystals and stones used in orgonites are unique and different in shape and size, so ordered orgonites may be slightly different from the sample in the picture.
As with all handmade items, these are individual and unique pieces which may have tiny imperfections.
Wearing an Orgonite® pendant close to one's heart strengthens our aura and helps mitigate the effects EMF pollution we are exposed to on a daily basis. They are like energy candy for your heart field as well as a great source of grounding as we walk through life.
<<>>
Black Tourmaline is a protective stone which repels and blocks negative energies and psychic attack. Black Tourmaline also aids in the removal of negative energies within a person or a space. Black Tourmaline will cleanse, purify, and transform dense energy into a lighter vibration.
As early as 4,000 years ago, the ancient Egyptians mined the mine between Suez and Sinai, using malachite as a child's amulet. Malachite has good luck and avoidance. In the oriental culture, it is a symbol of a man's deep love for his wife. In the concept of Western Rome, malachite is named after the goddess of pearl, which is dedicated to the totem as a peacock. Therefore, Western malachite is considered to have the power of God. The role of malachite is to drive away evil. Invigorate the spirit and defend peace. Malachite is an essential product for foreigners and a talisman for some children. There is also the psychological performance of malachite and the attraction of the arrival of true love. Massage the temple with malachite to relieve the nerves of the brain and eliminate stress. Using the malachite in the heart to gently rub can eliminate the violent mood fluctuations caused by fear, depression or intimidation. Whether it is physical or psychological, there is basically a calming effect.
Malachite can enhance the ability of the spirit, can be close to the heart, can expand the ability to be loved, and promote the sincerity of friends. Turquoise is regarded as the birthstone of December, symbolizing victory and success, and is known as the "stone of success" and "stone of luck." Bring courage and confidence, full of positive energy.
All quartz crystals have 6 primary properties. They are able to structure, store, amplify, focus, transmit and transform energy, which includes matter, thought, emotion and information. The electronics industry widely uses the ability of quartz to precisely structure and control frequencies. In healing and personal development, similar properties allow quartz crystals to act like tuning forks, gently but powerfully returning our bodies' frequencies to a healthier, natural state.
*Pendants are hand made to order so there may be slight discrepancies and variations in the piece you receive.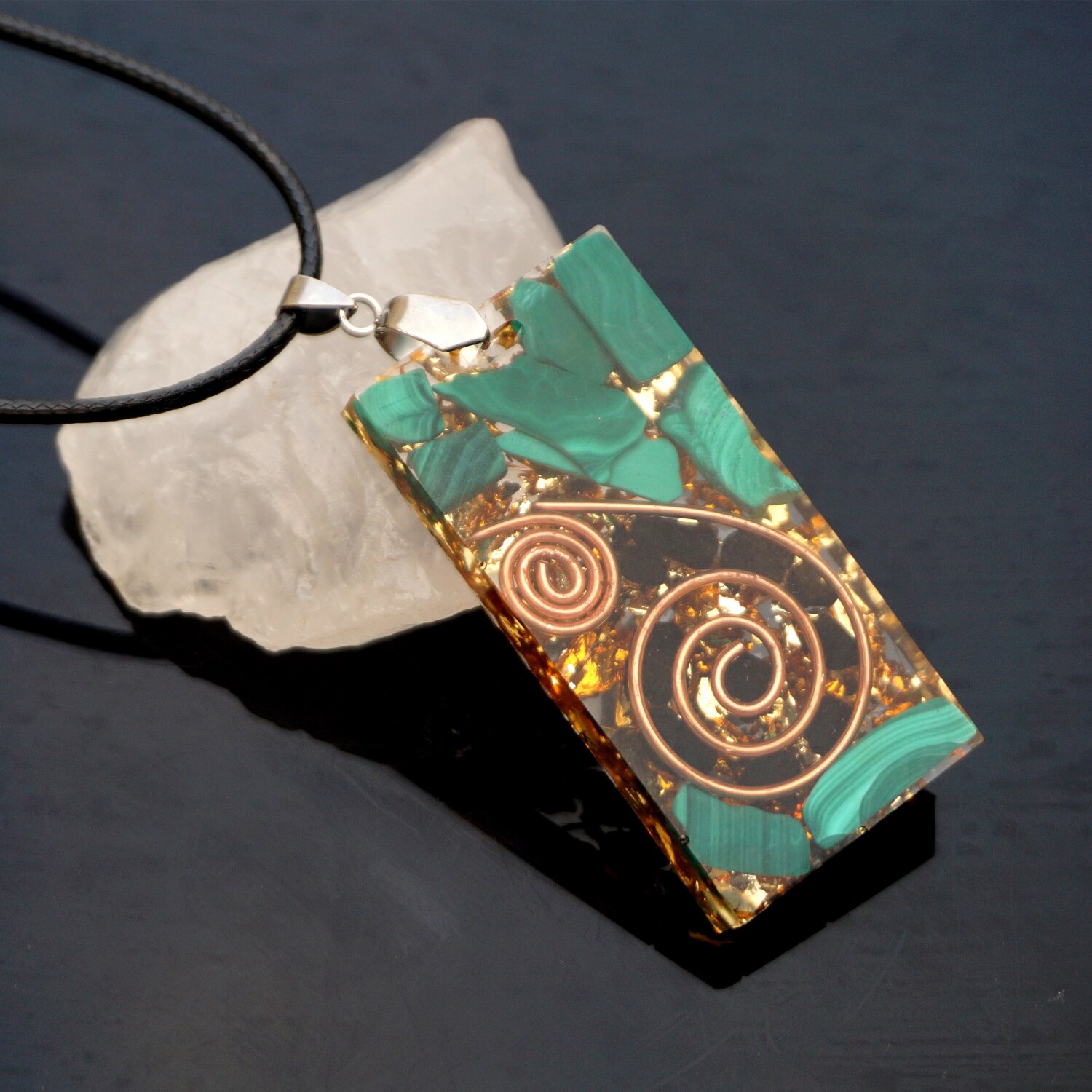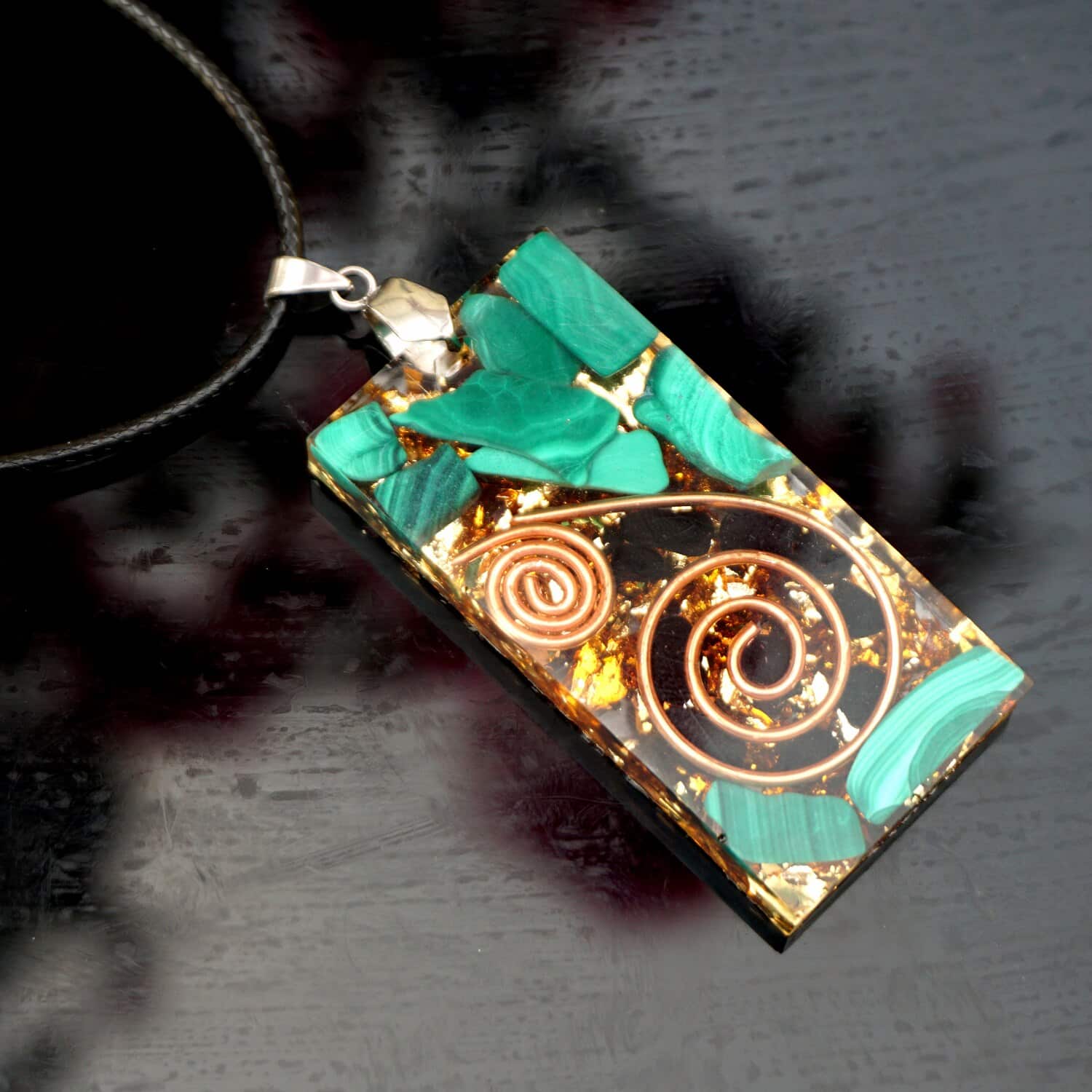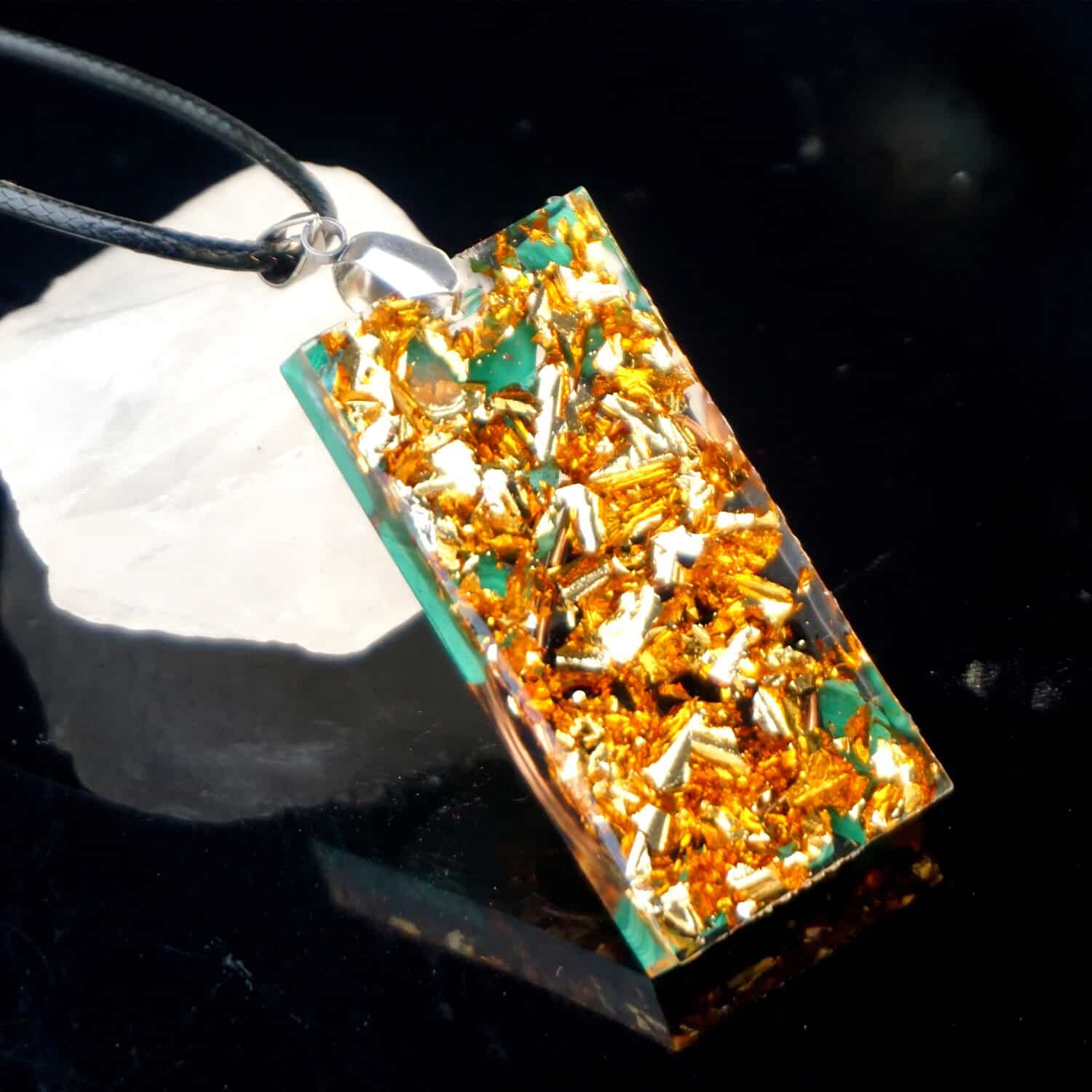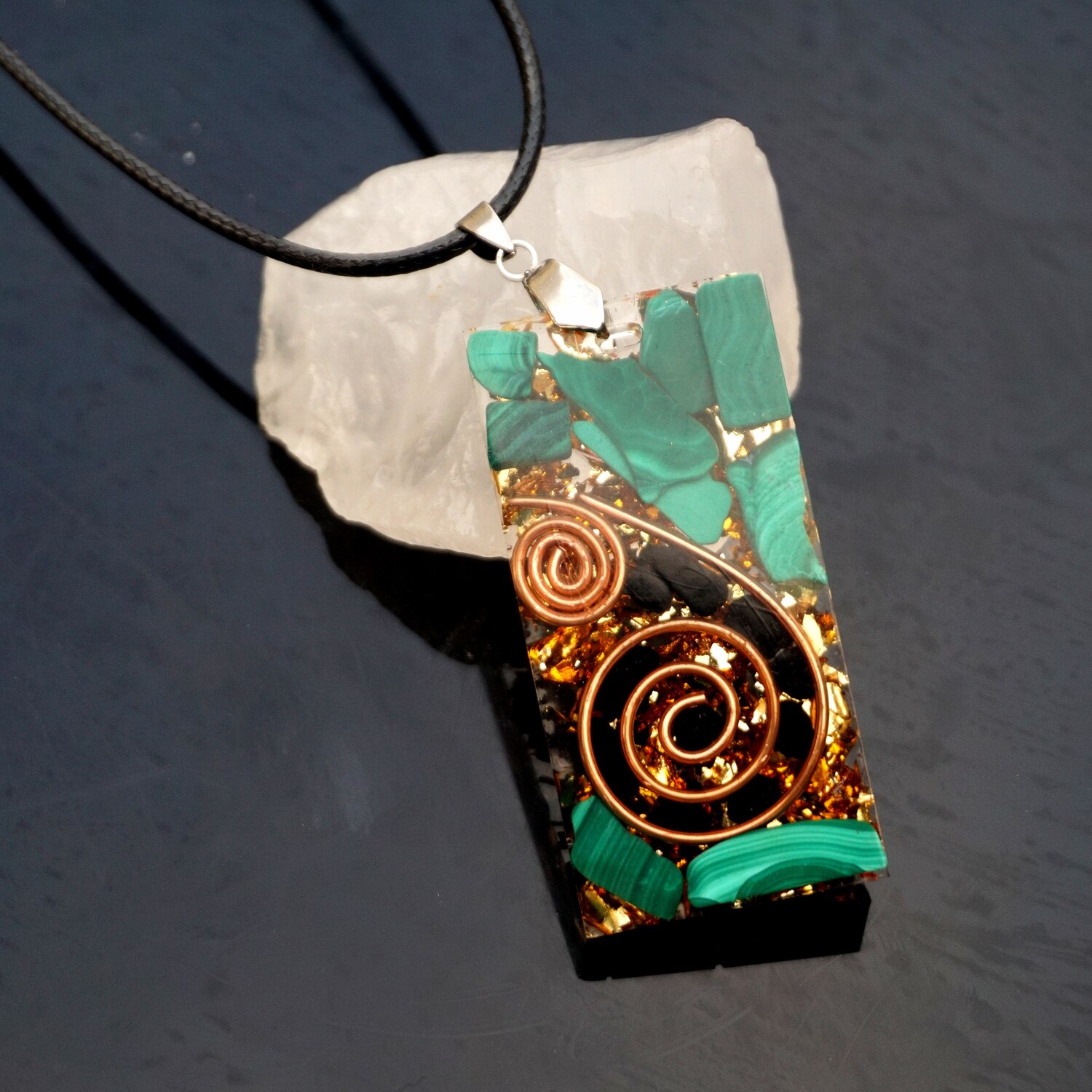 Only logged in customers who have purchased this product may write a review.