Blue Lace Agate Orgone Pyramid (60mm) – Blue Lace Agate Sphere & Black Obsidian – Healing Crystal Orgone Generator
$33.00
FREE Shipping
Please allow up to 30-40 days shipping time as this item will ship to you directly from our supplier.
In stock
Free shipping on orders over $100! (US orders only)
Safe, Fully Encrypted Payments
100% Money-Back Guarantee
Fast, Reliable Shipping Options
Easy Exchanges & Returns
Item Weight: 

200g

Item Height: 

6cm

Item Width: 

6cm

Item Length: 

6cm

Material: 

Natural Stone
HANDMADE BLUE LACE AGATE SPHERE ORGONE 60MM
This product is handmade.
Materials Blue Lace Agate sphere, Obsidian, Gold foil, Resin, Love, Reiki Symbol
Base Size: Approx.60mm
Orgone features: continuous work; converts negative energy into positive energy; purifies the atmosphere, detoxifies water; helps plants grow better; often treats insomnia and chronic nightmares; helps awaken your innate heart-inspired officer. Provide strong vitality support, maintain human health, energetic, and reduce physical damage caused by environmental pollution.
The Blue Lace Agate crystal meaning is associated with stress relief, a common benefit of all gemstones. But in the world of crystal healing, Blue Lace Agate is a rock star for soothing an overactive mind and calming nerves. Similar to the effects of gazing at a pale blue sky that stretches out to the horizon, Blue Lace Agate is the best tool for relaxing and maintaining a calm demeanor. Call on this gemstone for a much-needed daily does of positive vibes, the best antidote to the stress of our busy, hectic lives.
In terms of enhancing vitality and strengthening mobility: the role and efficacy of obsidian is mainly manifested in the ability to strengthen the kidneys, absorb disease, improve sleep, and improve the weakness of the body. It has an improving effect on eliminating smoking, alcoholism and drug addiction habits. It can also alleviate people's stress, make people calm, and can eliminate emotional distress and make people more stable. It can also strengthen the mobility and enhance the charisma, centripetal force and decision-making power of the leader. Excluding the negative energy of the human body: The energy of obsidian is strong and very pure, and it is an absorptive energy. Therefore, in the role of obsidian, its role in eliminating negative energy is particularly prominent. It can effectively remove its own suffocating and bad luck.
Because it is a handmade product, and crystals and stones are different from each other, please allow for slight variance from piece to piece.  But the difference makes every Orgone pyramid Unique. Orgonite Crystals Pyramid Made by Orgonite Metals and Different Natural Crystals source from different part of the world. Powerful Vibrational Energy is generated when Natural Chakra crystals react with Orgone Energy which bring positivity all around.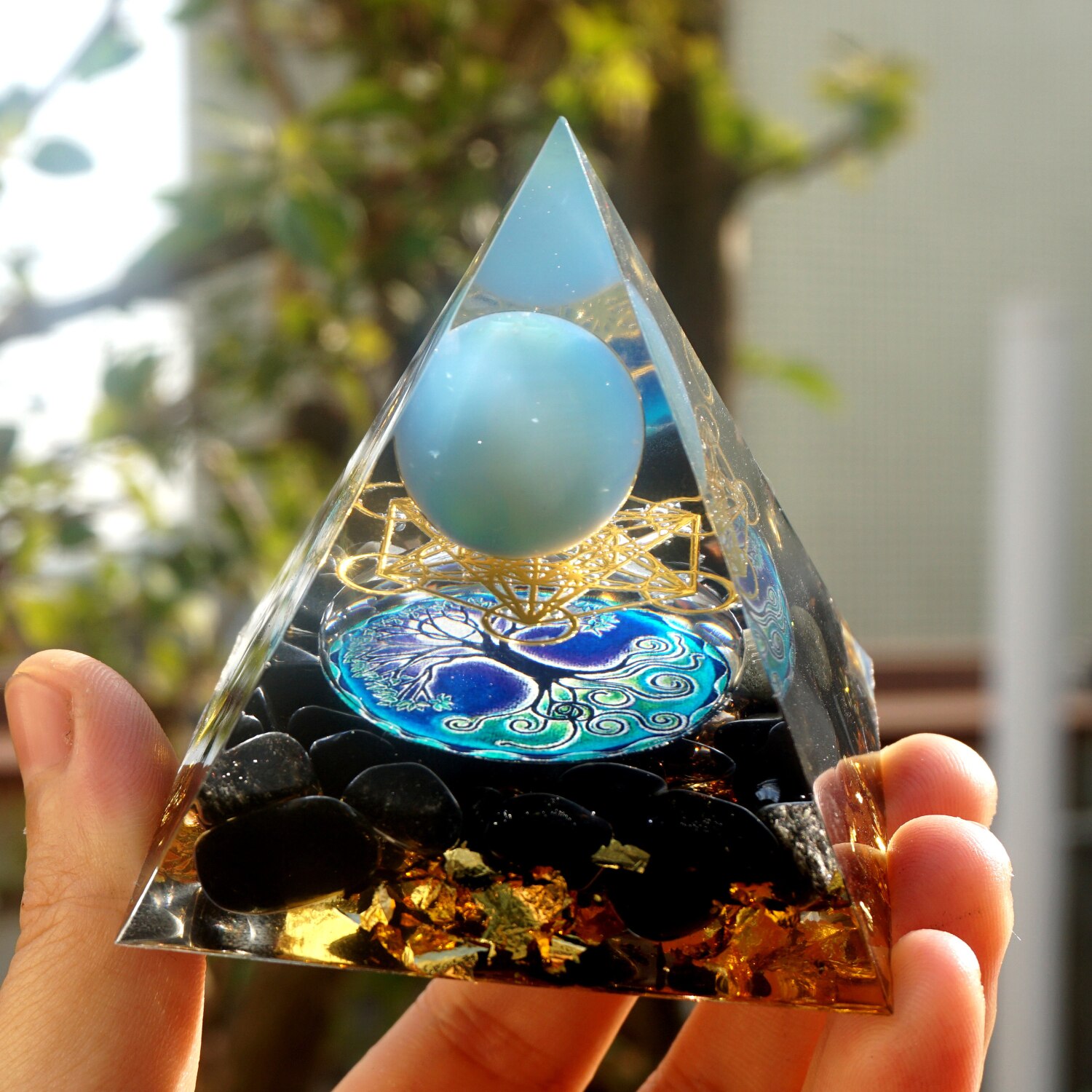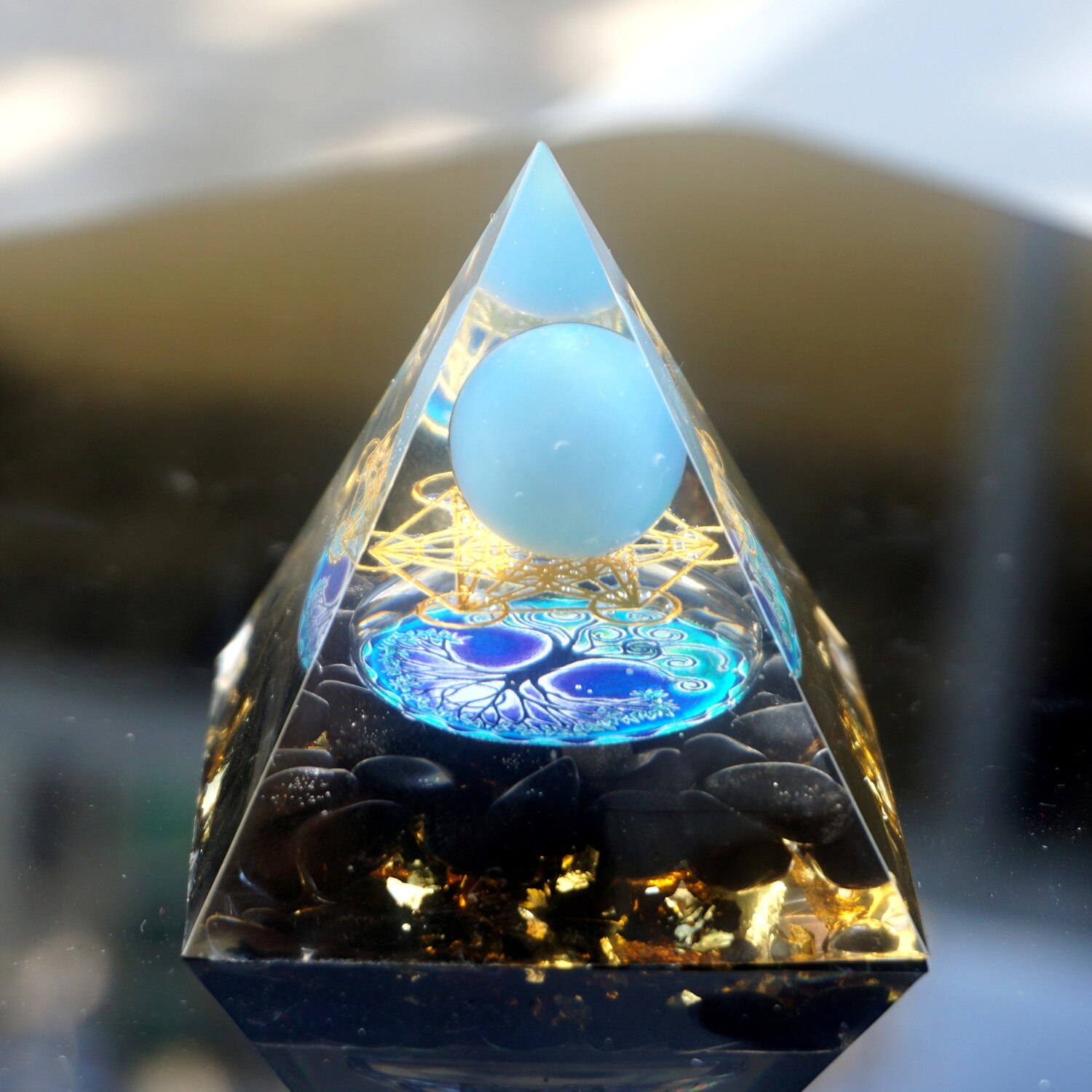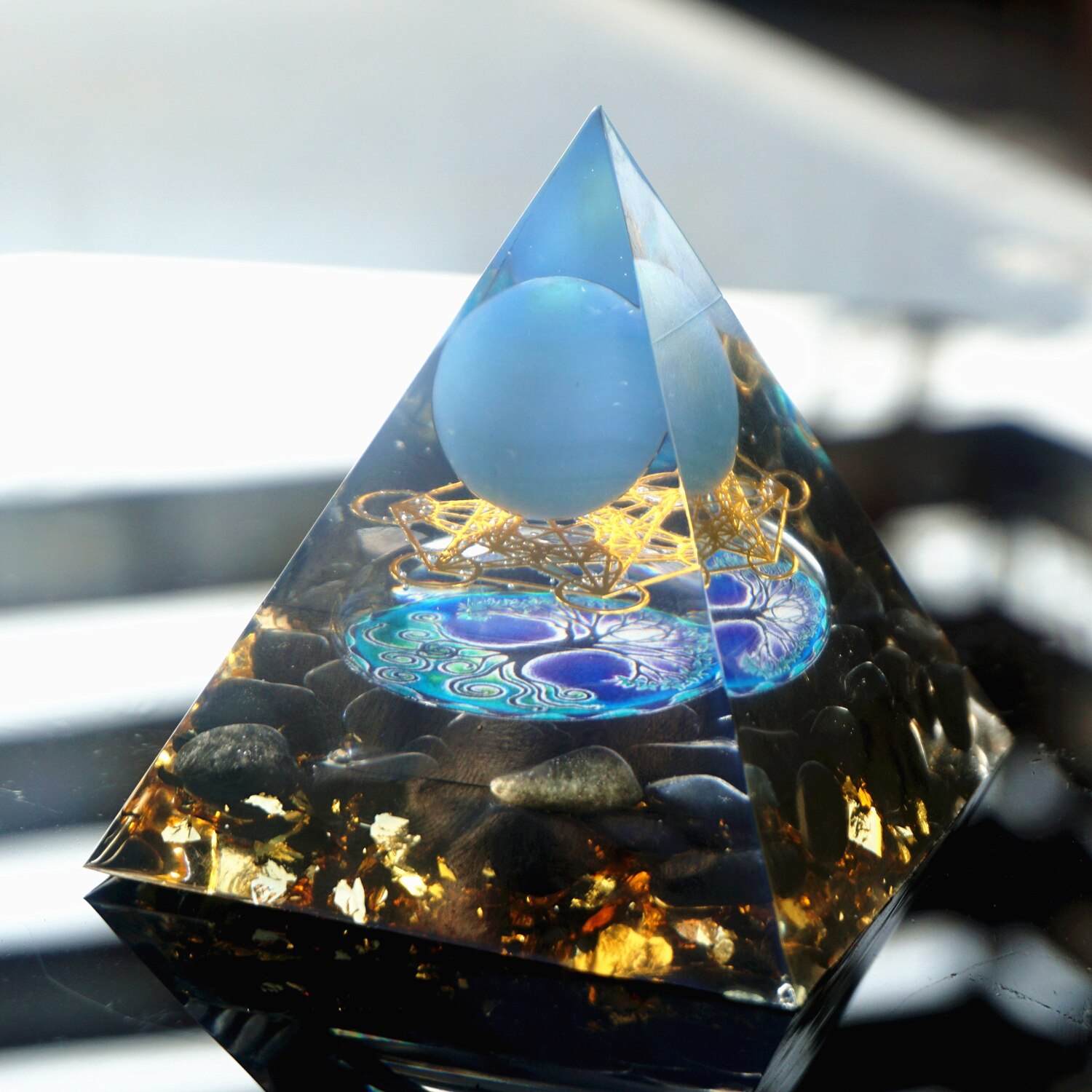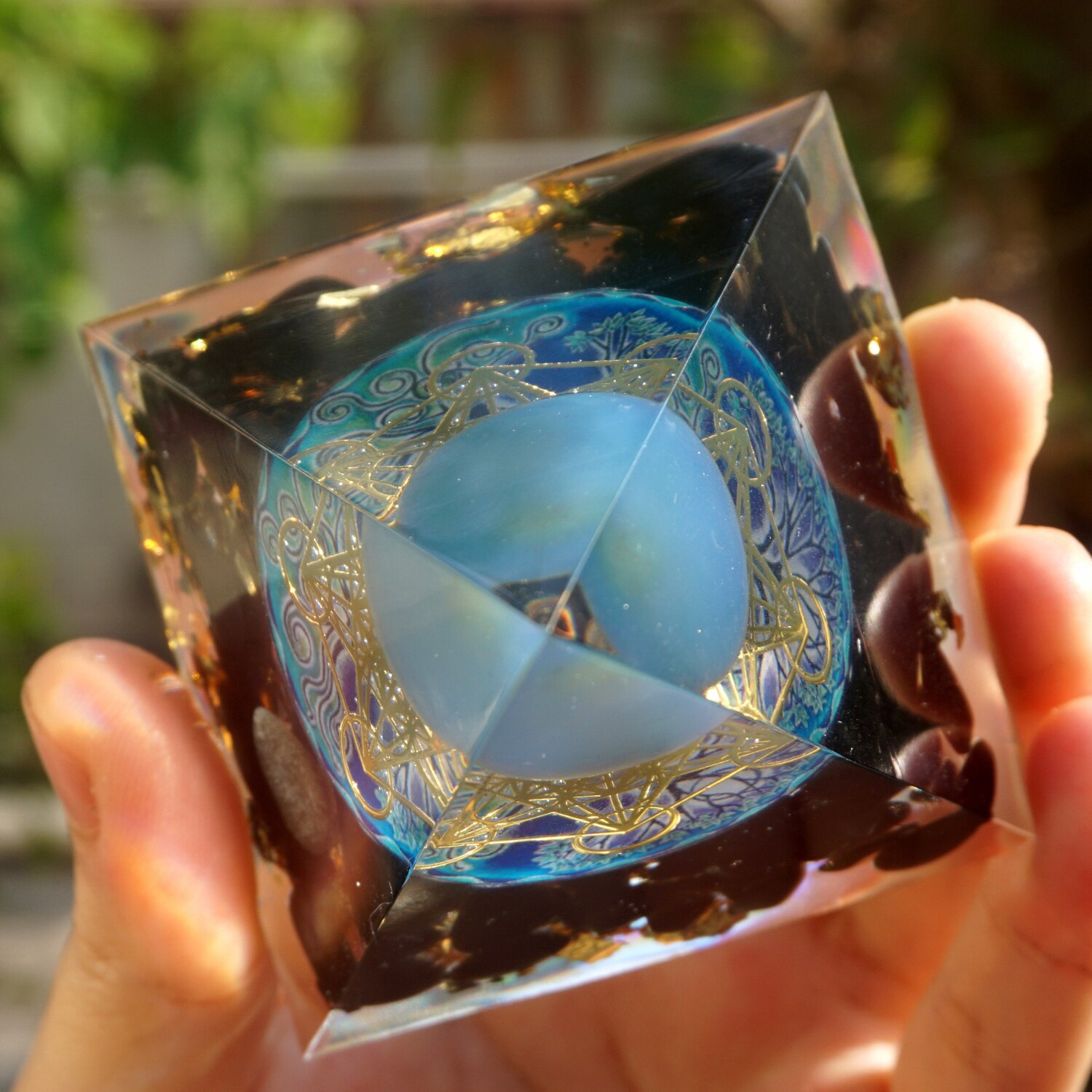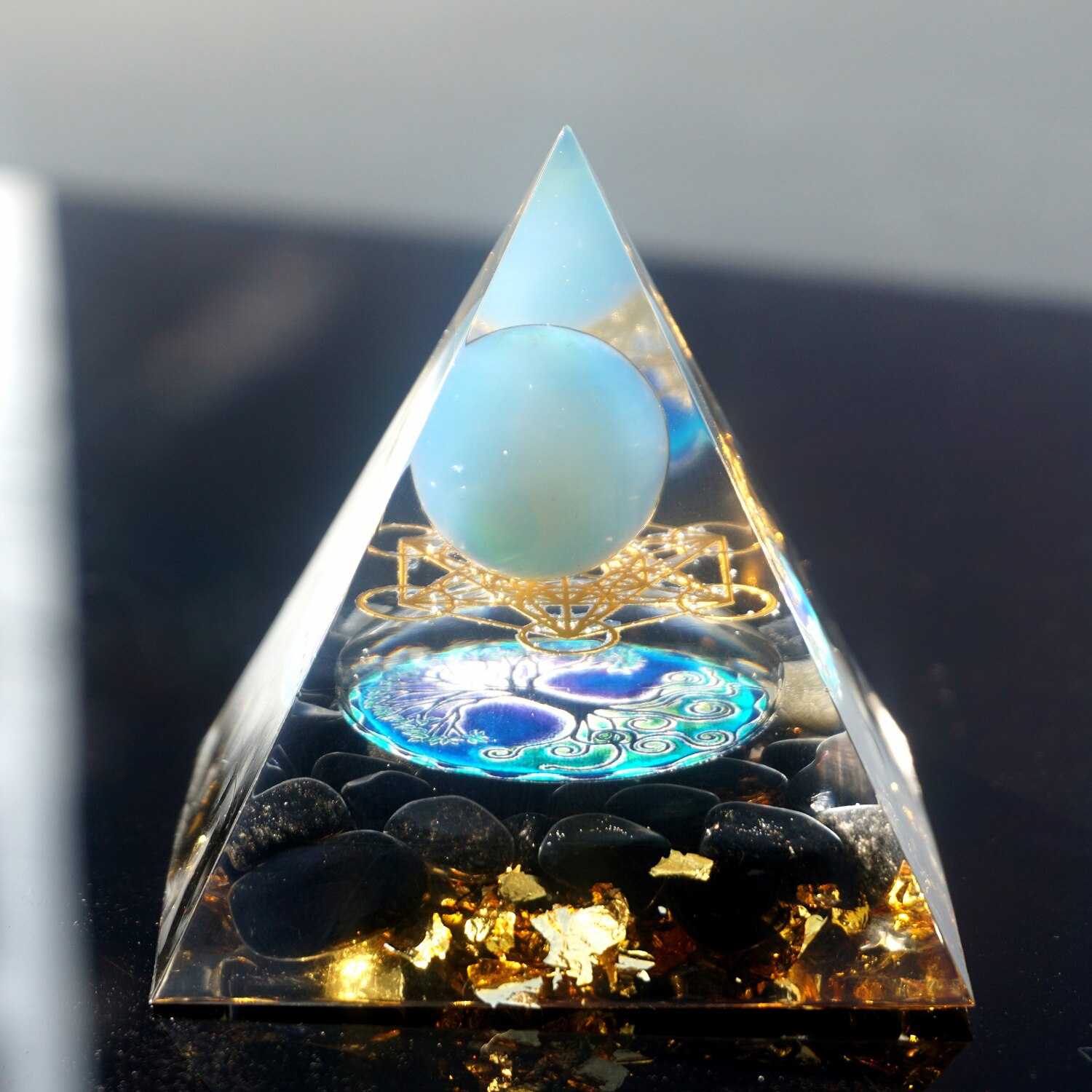 Note 1. Please allow a little error due to manual measurement. 2. Due to the different monitor and light effect, the actual color of the item might be slightly different from the color showed on the pictures. 3.Because this is a handmade resin product, it is normal to have some minor visible bubbles.
Only logged in customers who have purchased this product may write a review.