Charoite, Tumbled & Polished (roughly 13-29 grams per piece)
From: $31.33

FREE Shipping
Please allow up to 30-40 days shipping time as this item will ship to you directly from our supplier.
Free shipping on orders over $100! (US orders only)
Safe, Fully Encrypted Payments
100% Money-Back Guarantee
Fast, Reliable Shipping Options
Easy Exchanges & Returns
Charoite tumbled and polished pieces, available either individually (1 piece) or in small sets of 3 pieces.
Each piece is roughly 13-29 grams.  From China.
Charoite is a beautiful that has only been found in Siberia, Russia, and is named after the Chara River.  This beautiful purple crystal is also sometimes referred to as "Charoite Jade", although it is not a true Jade.  But this shimmering purple stone is very popular in jewelry, and the ancient Mongols even used it to carve ornamental objects to boil ritual teas in.
Alternate Names:  Charoite Jade
Metaphysical Properties
Helps you live in the moment
Grounds the spiritual self, helping with inner vision
Helps you see new opportunities
Focuses the mind for mediation
Improves intuition and attention span
Chakra
Third Eye
Zodiac Sign Associations
Virgo, Scorpio, Sagittarius
Numerology
7
Planetary Associations
Jupiter, Neptune
Element
Air
Metaphysical Uses
Mediation, Grounding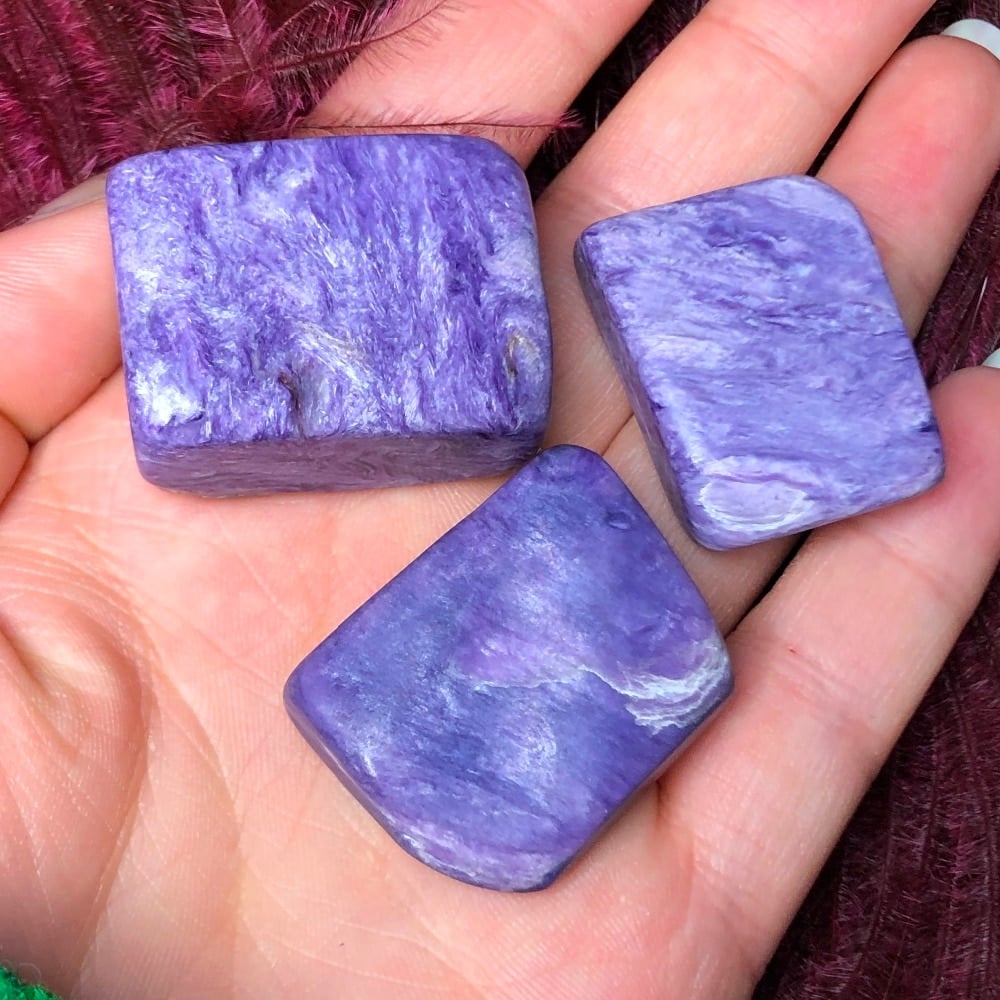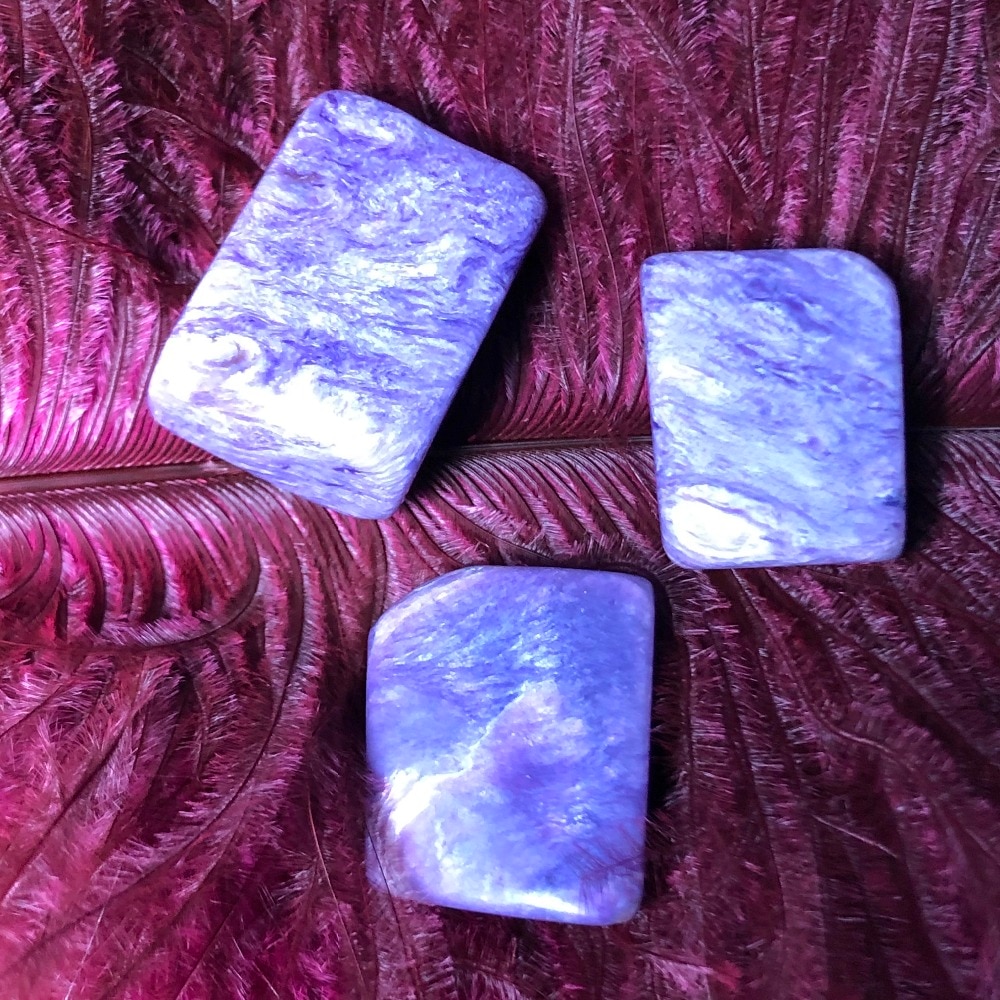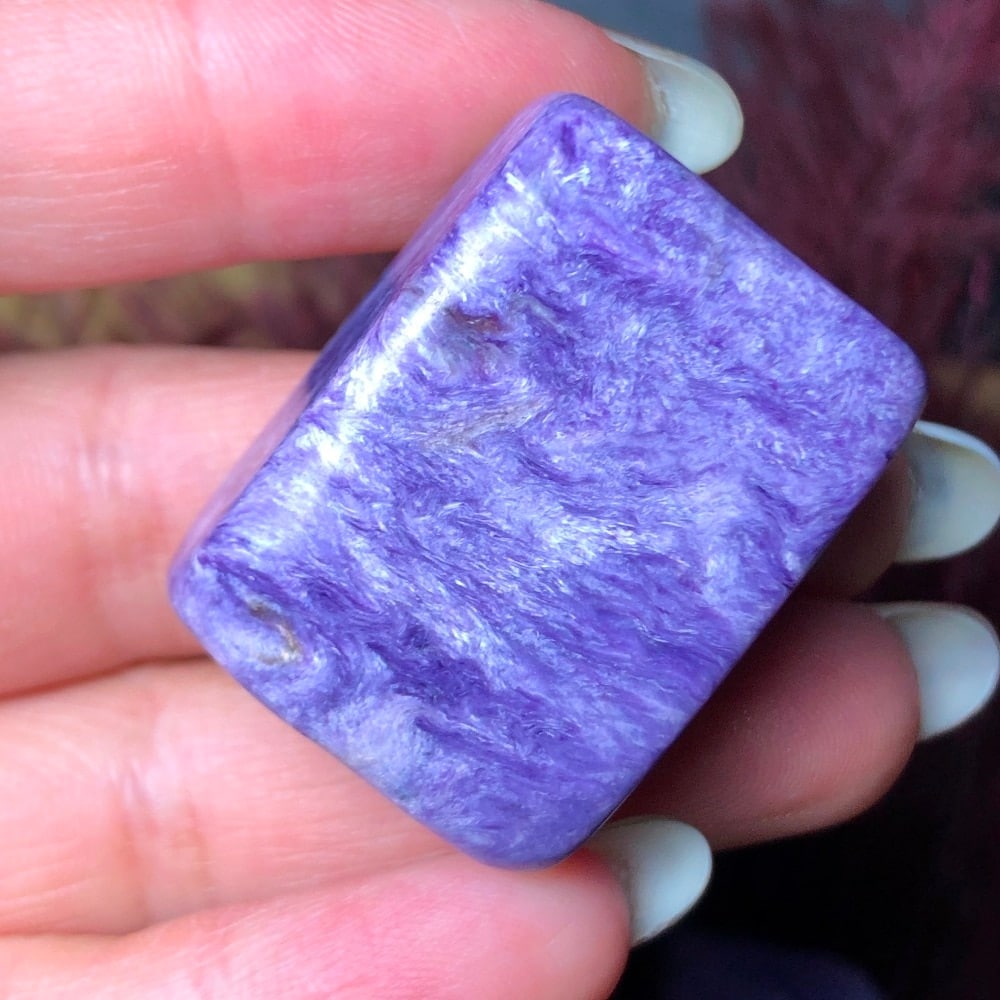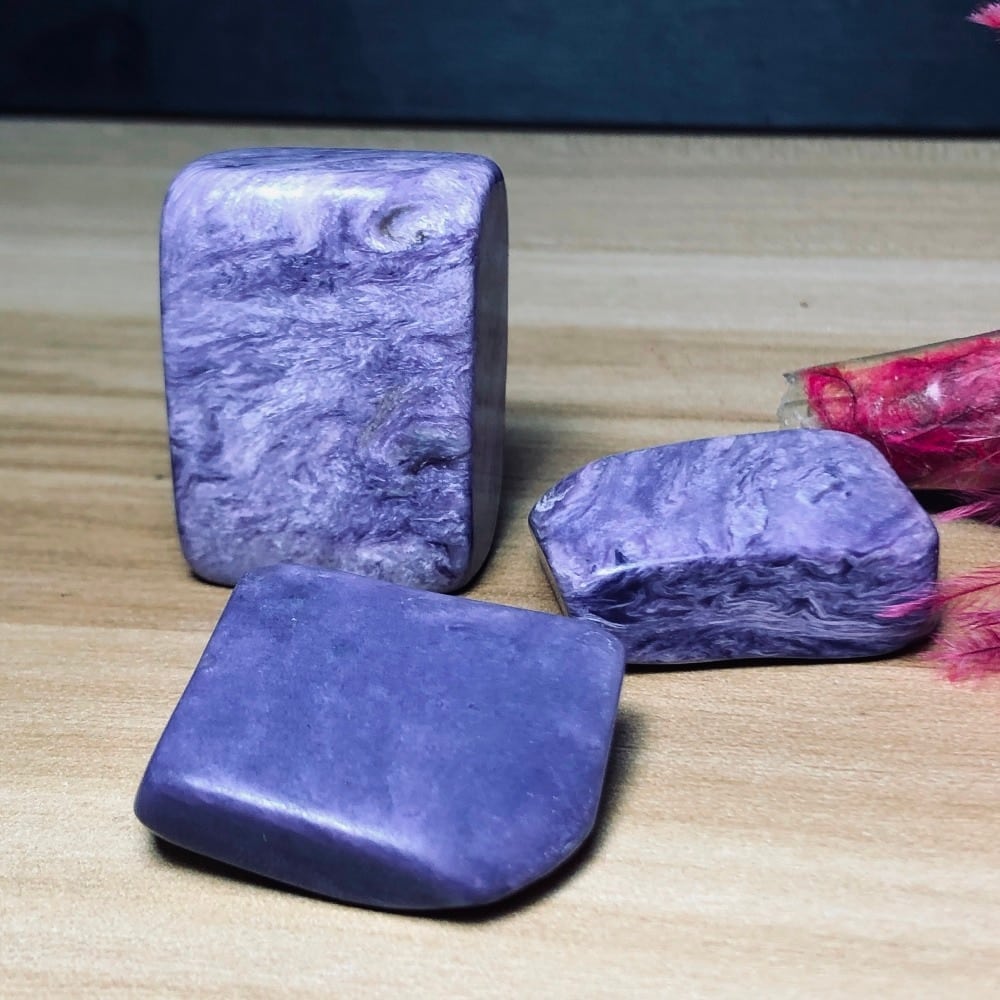 | | |
| --- | --- |
| Weight | 0.01 lbs |
| Color | 1 piece, 3 pieces |
Only logged in customers who have purchased this product may write a review.