Description
Fluorite is a crystal found in a huge variety of colors, from blues, greens, pinks and purples, to softer clear and yellow shades.
Different locations around the world have very distinctive Fluorite varieties, and can be found in various forms, from cubic, to octahedrons, and even large chunks.
The ancient Egyptians and Chinese carved Fluorite into decorative objects, but generally, it is too soft to be used in jewelry.
The word "fluorescent" comes from Fluorite because of the fluorescent nature of its many varieties. When it's pure, Fluorite is actually clear and colorless, but the impurities in the crystal are what give it its wide range of colors.
Alternate Names: Rainbow Fluorite, Banded Fluorite
Metaphysical Properties of Fluorite
Excellent for studying and focus
Helps deal with complex issues
A good grounding crystal
Helps with decisions and concentration
Provides protection
Chakra
Crown, Third Eye, Throat, Heart, Solar Plexus, Sacral, Root
Zodiac Sign Associations
Libra, Capricorn, Pisces
Numerology
7
Planetary Associations
Mercury
Element
Air
Metaphysical Uses
Study, Protection
Size and weight
height :28-32 mm
Length:28-32 mm
Width:28-32 mm
weight:30-50g
Other information
The size and weight are measured manually, and there may be a 1~3mm error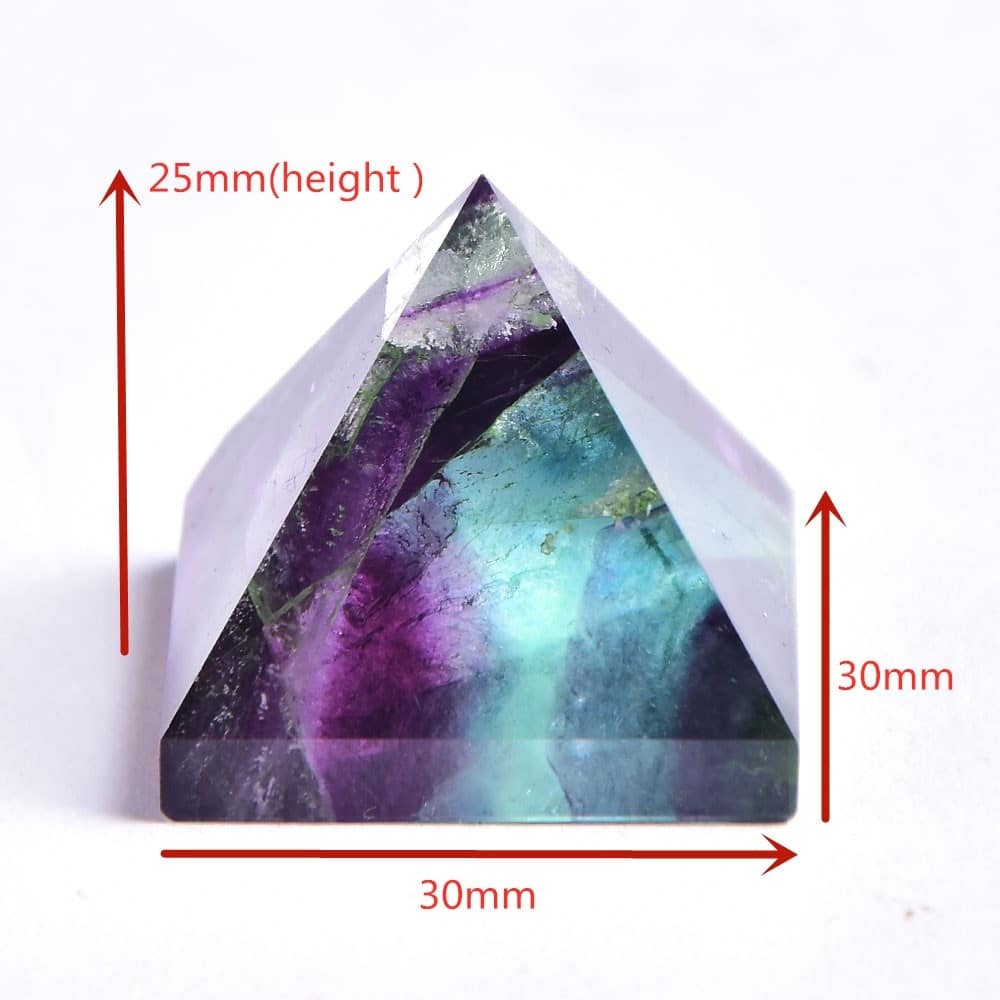 Because of the color difference between the light and the screen, the color you receive may be slightly different