Labradorite Crystal Heart (30mm x 30mm)
$14.89
FREE Shipping
Please allow up to 30-40 days shipping time as this item will ship to you directly from our supplier.
In stock
Free shipping on orders over $100! (US orders only)
Safe, Fully Encrypted Payments
100% Money-Back Guarantee
Fast, Reliable Shipping Options
Easy Exchanges & Returns
A Powerful Iridescent Labradorite Crystal Heart
This 30mm x 30mm labradorite crystal heart is a beautiful and powerful metaphysical tool. It is said to help you connect with the divine, providing guidance and support on your spiritual journey. The lovely blue flash in this stone is said to be a sign of the presence of the angels, and it is said to help you manifest your desires.
This crystal heart would make a wonderful addition to any crystal collection, or it can be used as a meditation or yoga tool.
Discover the Magic of Labradorite Crystal
Bring the magic of Labradorite Crystal into your life with this beautiful Labradorite Crystal Heart. This iridescent crystal is known for its stunning play of colors and is believed to enhance intuition, promote spiritual growth, and provide protection from negative energies. Hold this heart-shaped crystal in your hand and feel its powerful energy flow through you.
Promote Intuition and Spiritual Growth with Labradorite Crystal
The Labradorite Crystal Heart is a powerful tool for anyone looking to promote intuition and spiritual growth. This crystal is known for its ability to stimulate the Third Eye and Crown Chakras, helping to expand consciousness and increase psychic abilities. Use this heart-shaped crystal during meditation or place it in your living space to promote a deeper connection to your higher self.
Gift of Love: Labradorite Crystal Heart
The Labradorite Crystal Heart makes a beautiful and meaningful gift for a loved one. As a symbol of love and protection, this heart-shaped crystal is a reminder that your loved one is always surrounded by positive energy. Its stunning iridescent colors make it a beautiful addition to any home decor and will be cherished for years to come.
Metaphysical Properties and Uses of Labrodorite
Labradorite is a feldspar, which often has rainbow colored flashes called labradorescence. It's named after Labrador, Canada where it was first found, although it can be found in many countries, including Australia, the mountains of New York, and it's most famous producer, Madagascar.
There's a myth that the lights inside Labradorite are actually evolved beings trying to communicate with us, leading to its reputation as a highly spiritual stone, one tied to transformation.
Metaphysical Properties
Increases mental sharpness and intellect
Provides a boost of inspiration and originality
Aids scientific analysis and being able to see many possibilities at once
Calms an overactive mind
Helps with change, lending strength, and perseverance
Chakra
Third Eye, Crown
Zodiac Sign Associations
Sagittarius, Scorpio, Leo
Numerology
6
Planetary Associations
Uranus, Moon
Element
Air
Metaphysical Uses
Adaptation & Change
Item Specifications:
Material: 

Labradorite

Shape:

Heart

Size:  30 mm
Weight:  10-15 grams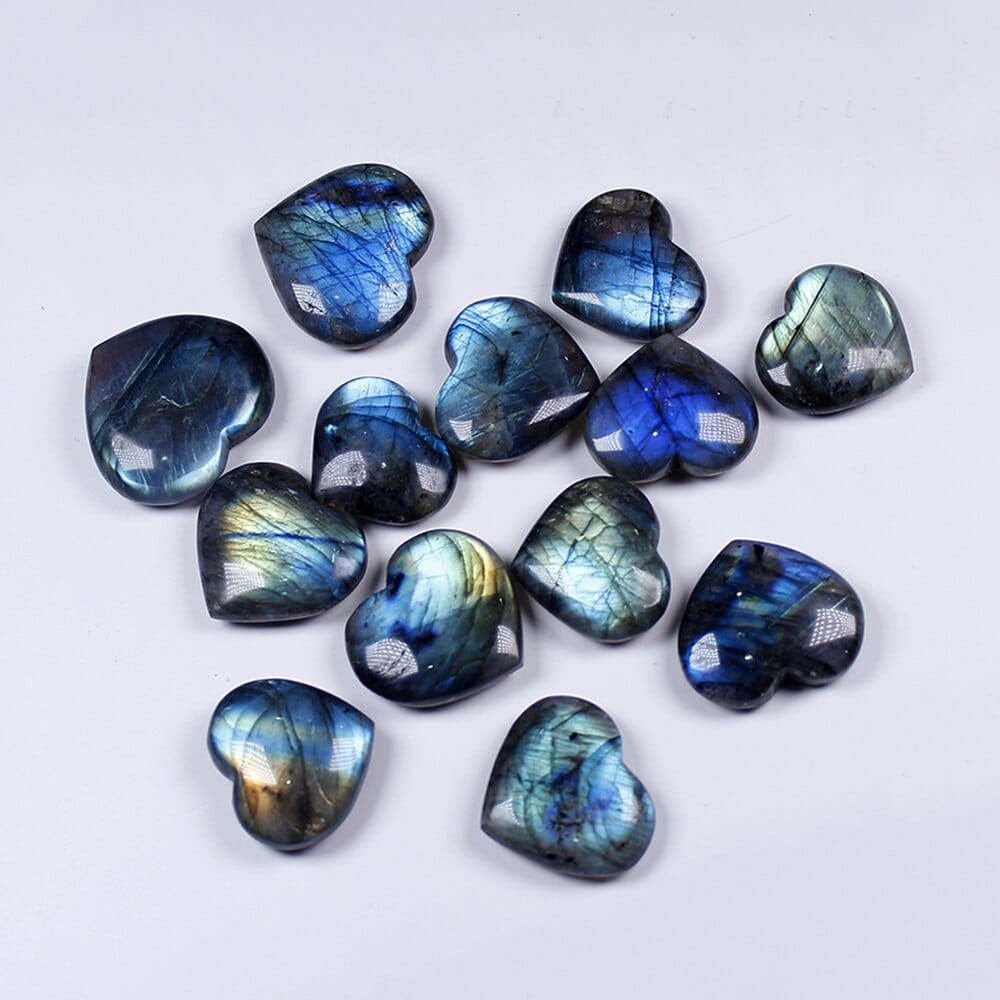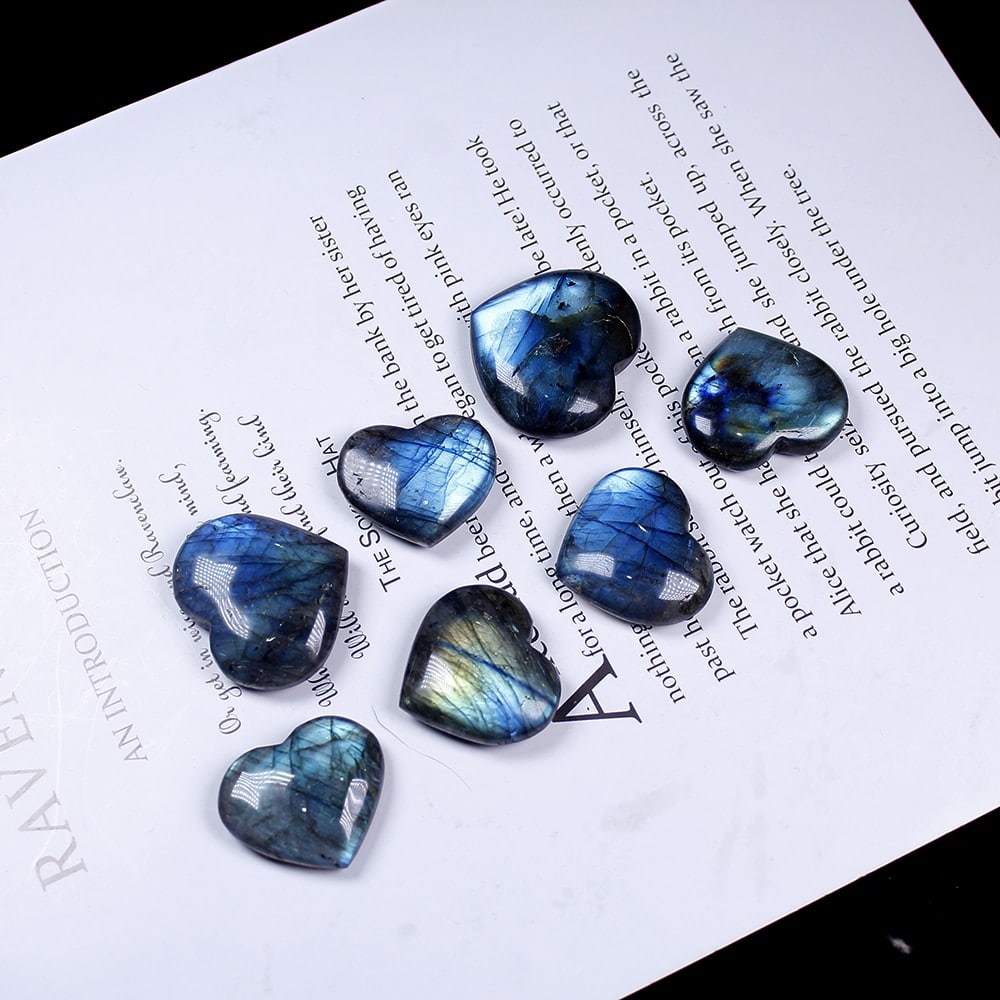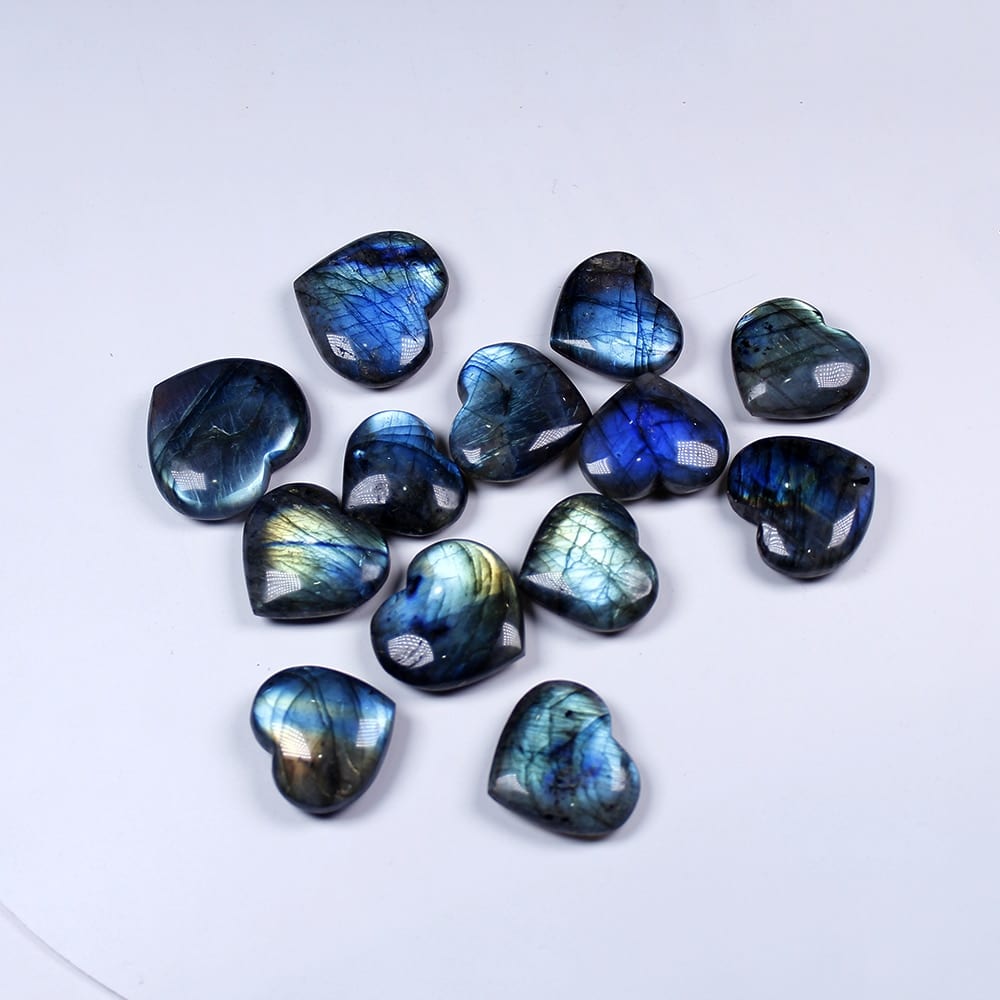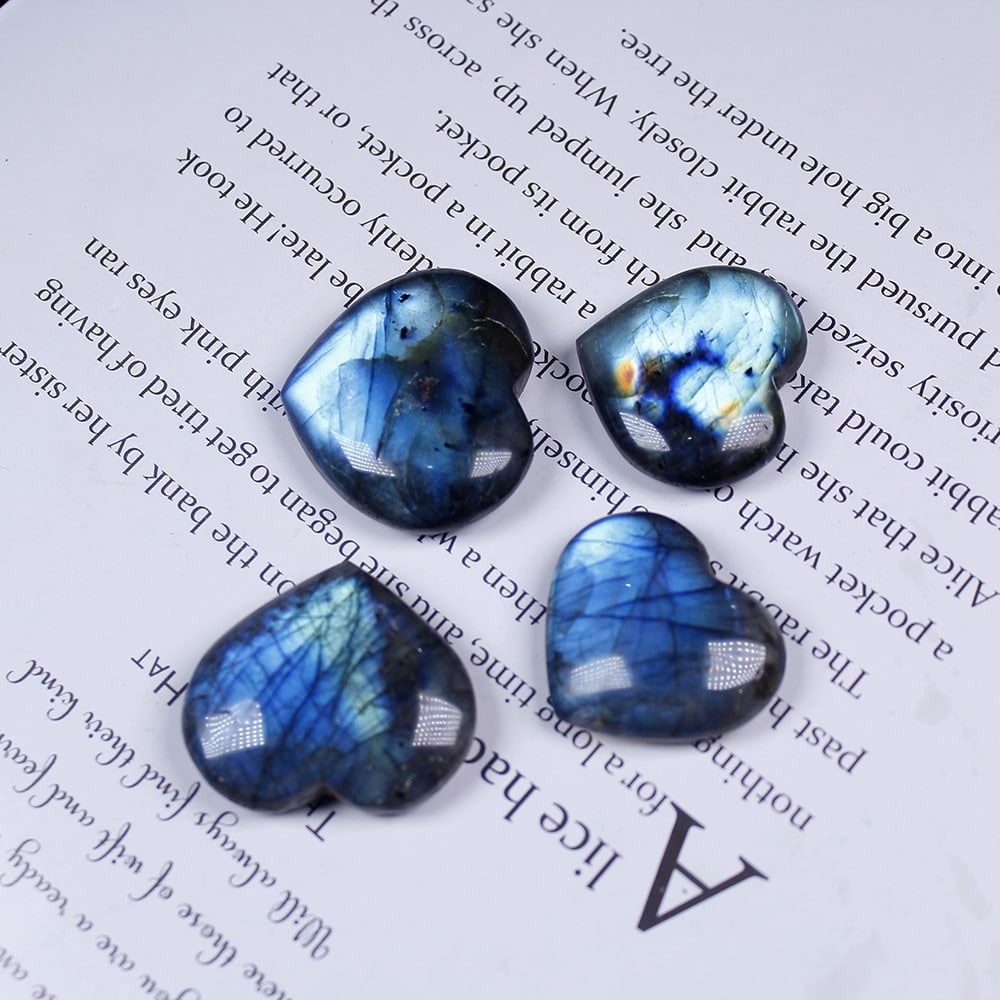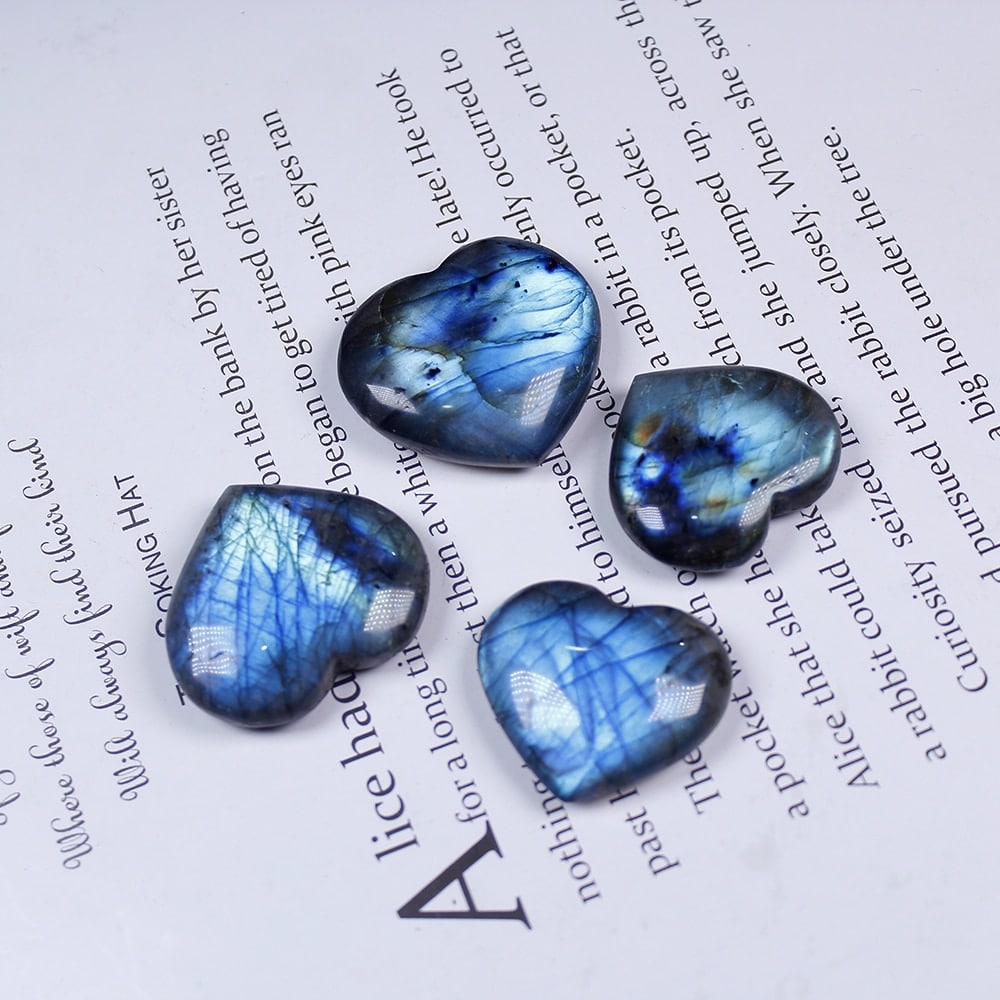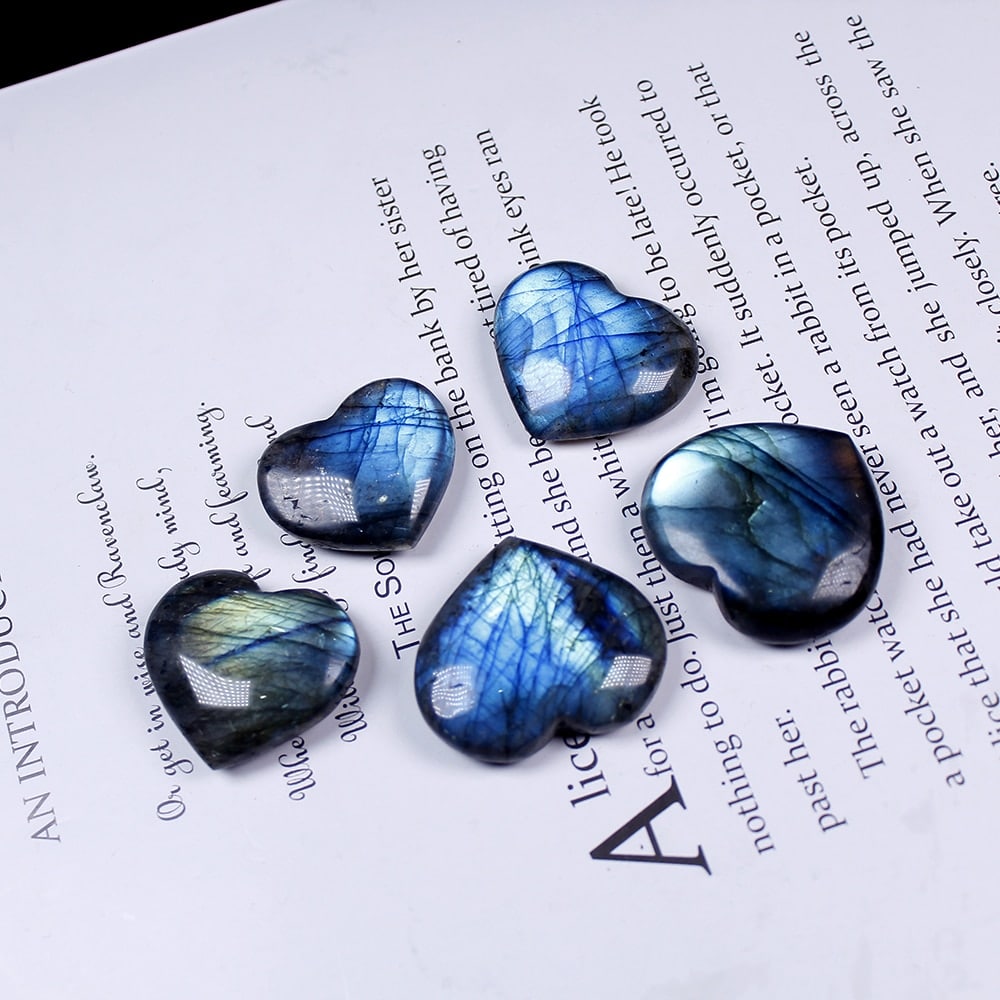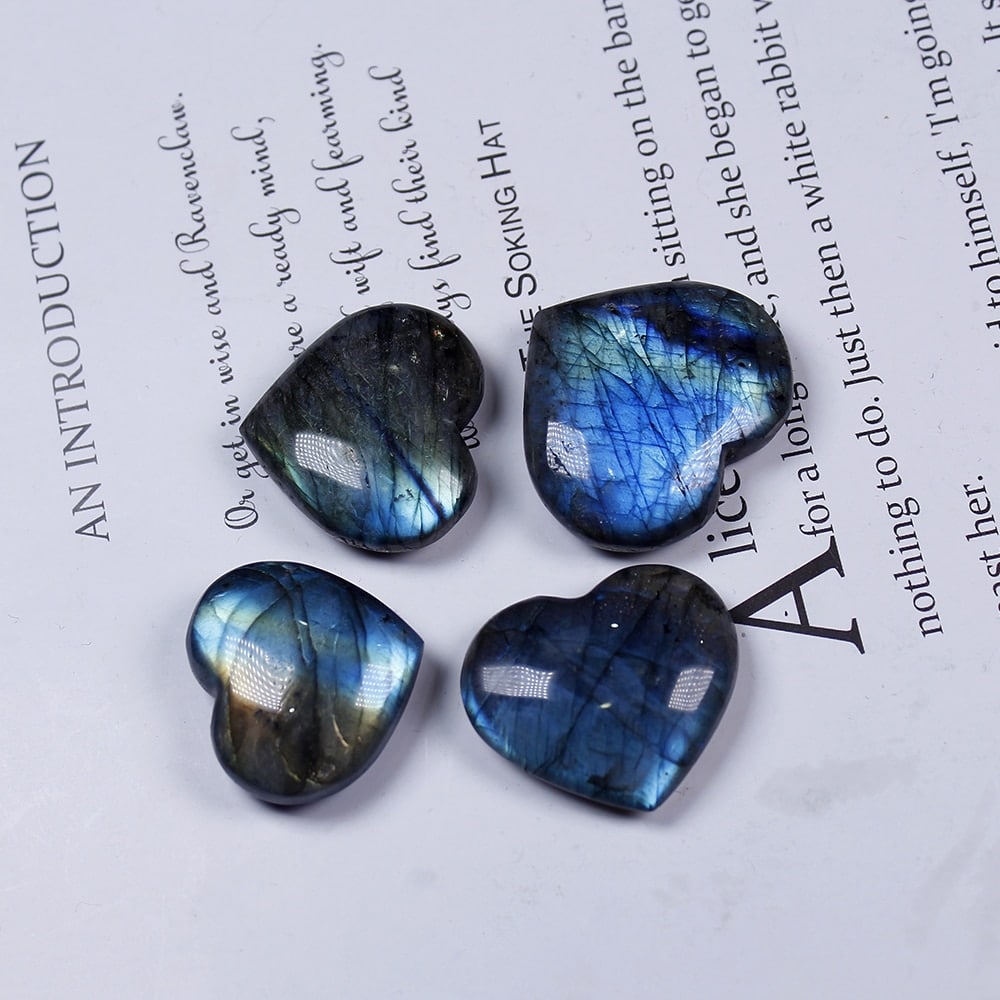 Only logged in customers who have purchased this product may write a review.