Large Clear Quartz Pyramid (90mm x 90mm Crystal Pyramid)
$209.26

FREE Shipping
Please allow up to 30-40 days shipping time as this item will ship to you directly from our supplier.
In stock
Free shipping on orders over $100! (US orders only)
Safe, Fully Encrypted Payments
100% Money-Back Guarantee
Fast, Reliable Shipping Options
Easy Exchanges & Returns
Large Clear Quartz Pyramid: Elevate Your Space with the Power of a Crystal Pyramid
This Large Clear Quartz Pyramid is perfect for use as a metaphysical tool. It is made from pure clear quartz crystal and is 90mm x 90mm in size. This crystal pyramid is ideal for use in meditation, energy work, and other spiritual practices.
Transform Your Space with the Large Clear Quartz Crystal Pyramid
Its 90mm by 90mm large size is the perfect size for amplifying the energies of any space. Made from pure, natural clear quartz crystal, this pyramid is an excellent tool for metaphysical work. The large size makes it perfect for amplifying the energies of any space, and the metaphysical properties of quartz make it ideal for spiritual work.
The Large Clear Quartz Pyramid is the perfect addition to any space that needs a touch of elegance and positive energy.  And it's probably the largest clear quartz pyramid for sale anywhere around.
Made from high-quality, genuine, real clear quartz, this pyramid is not only beautiful, but it's also a powerful tool for energy healing and spiritual practices.
Harness the Healing Power of Clear Quartz
Clear quartz is known for its powerful healing properties and ability to amplify energy. By incorporating the Large Clear Quartz Pyramid into your daily routine, you can harness the healing power of this natural clear quartz crystal pyramid to promote overall well-being and elevate your energy.
A Beautiful and Unique Gift Idea
Looking for a unique and thoughtful gift for a loved one?  The Large Clear Quartz Pyramid is the perfect choice. Its stunning design and powerful energy make it a one-of-a-kind gift that will be treasured for years to come.
Material:

Clear Quartz

Shape:  Pyramid
Size:  90mm x 90mm
Weight:  about 500 grams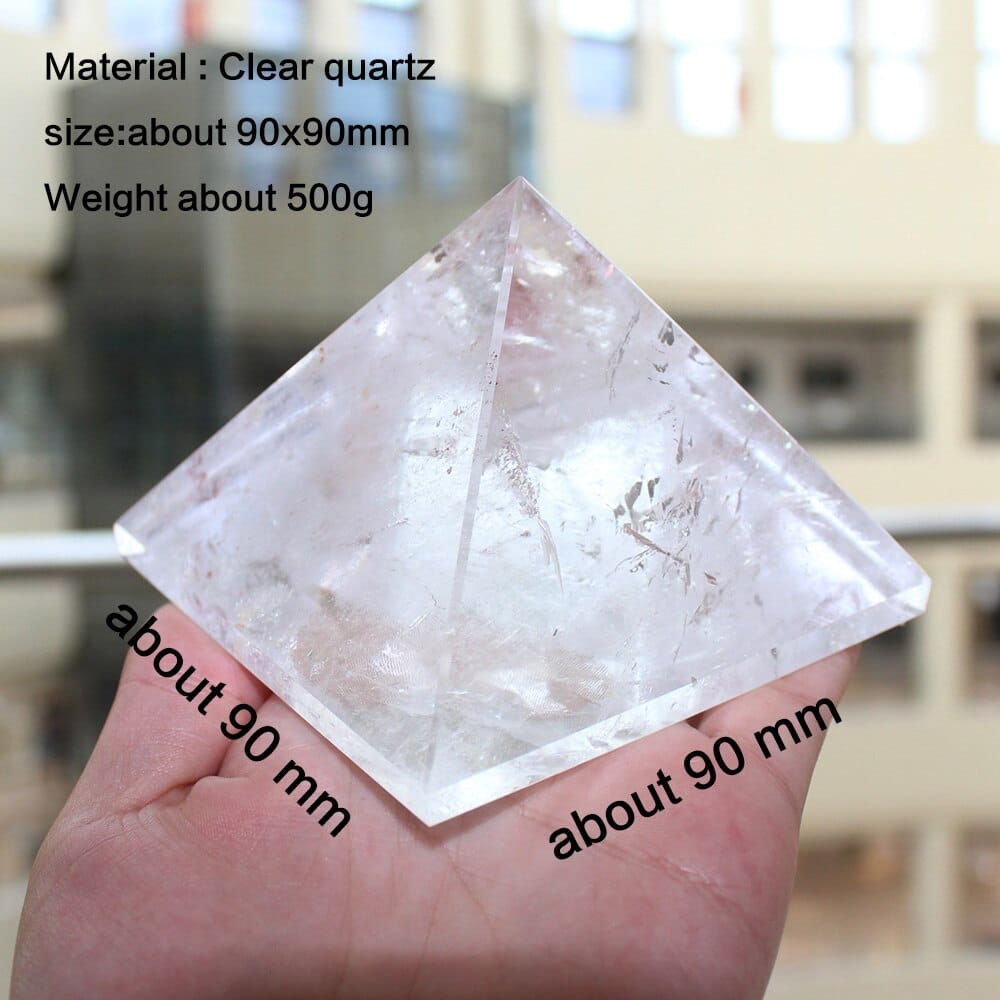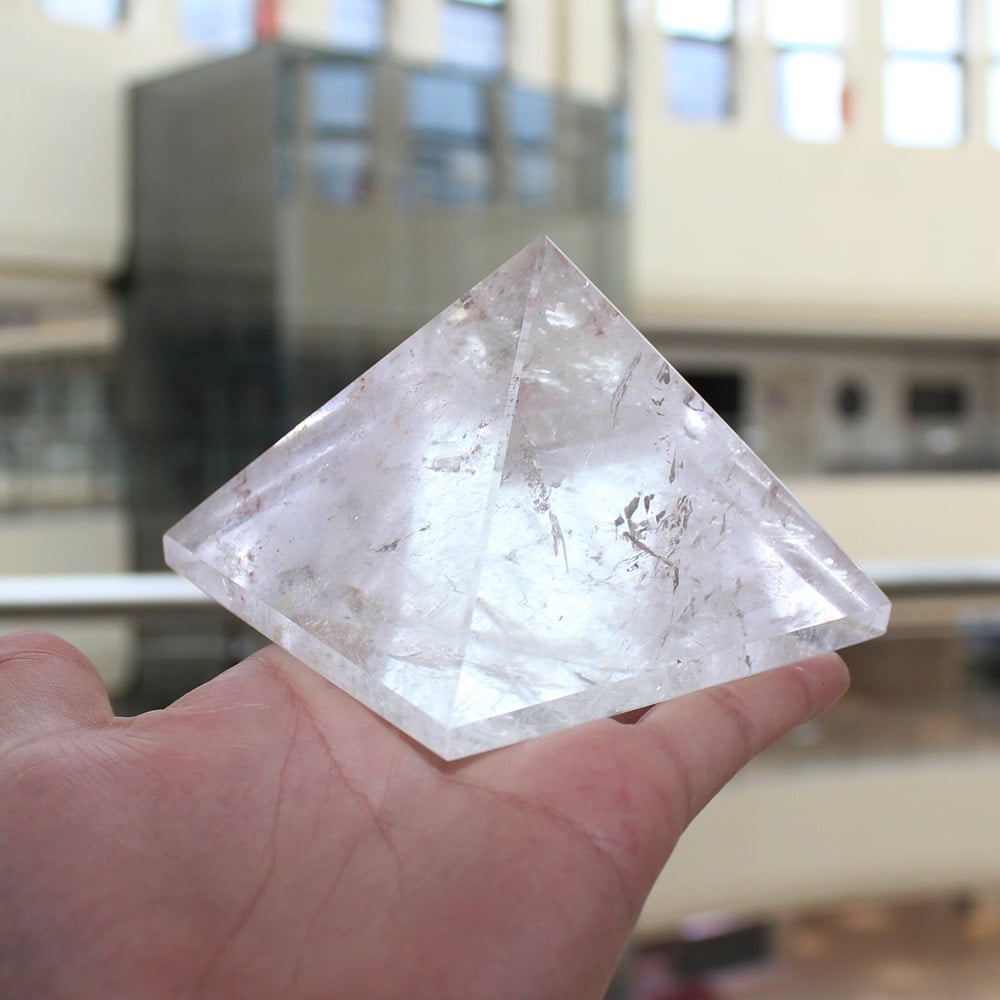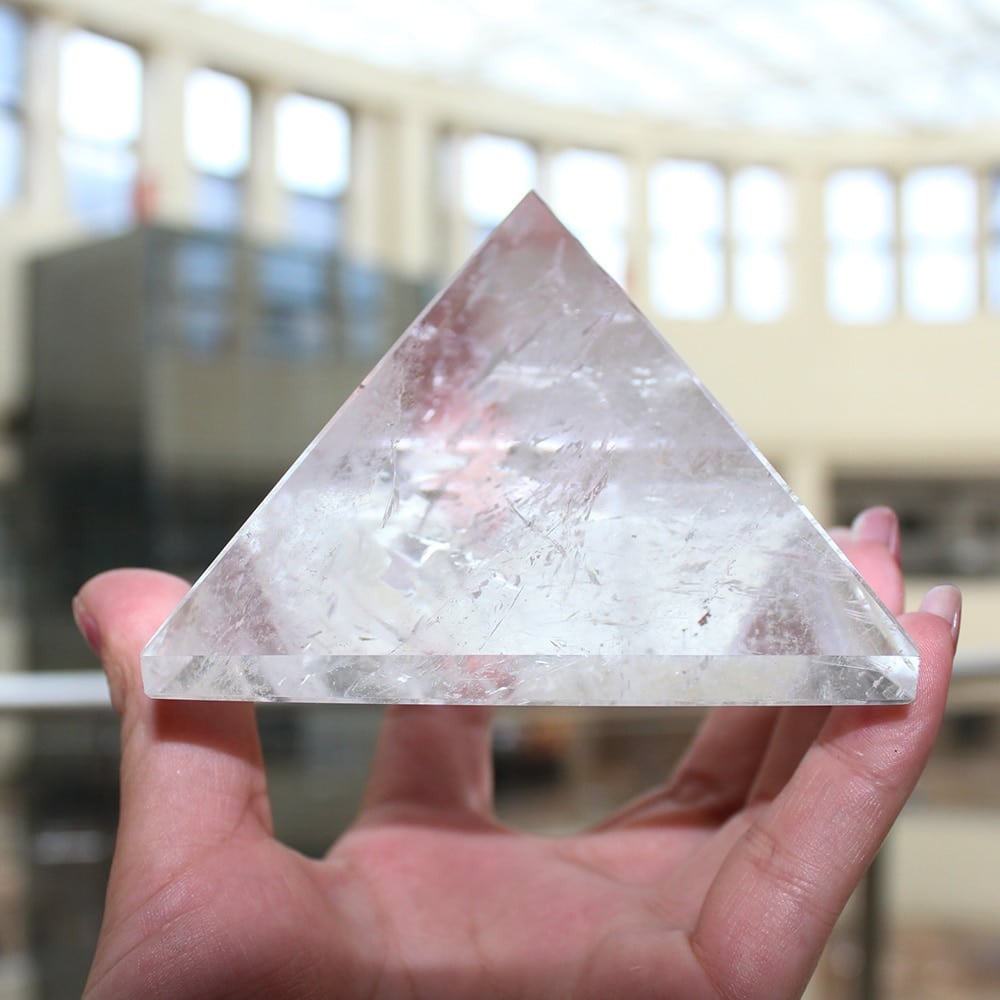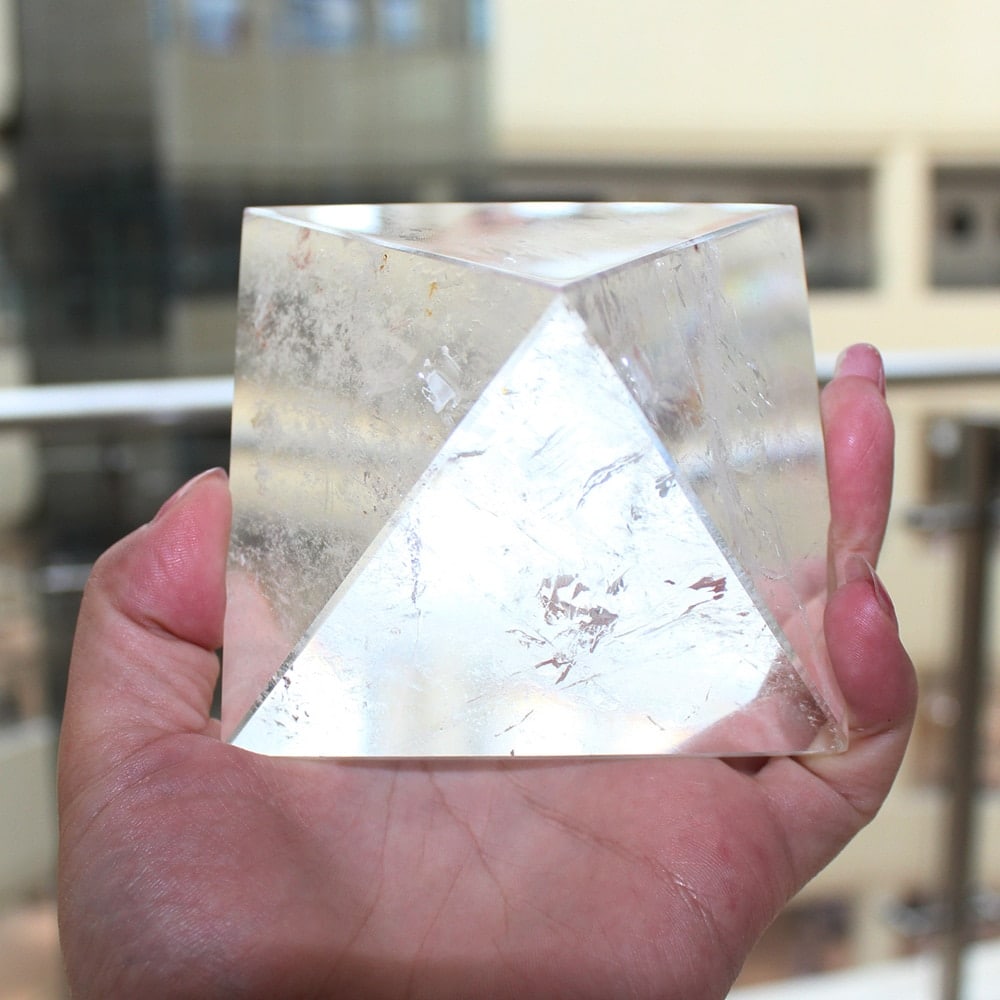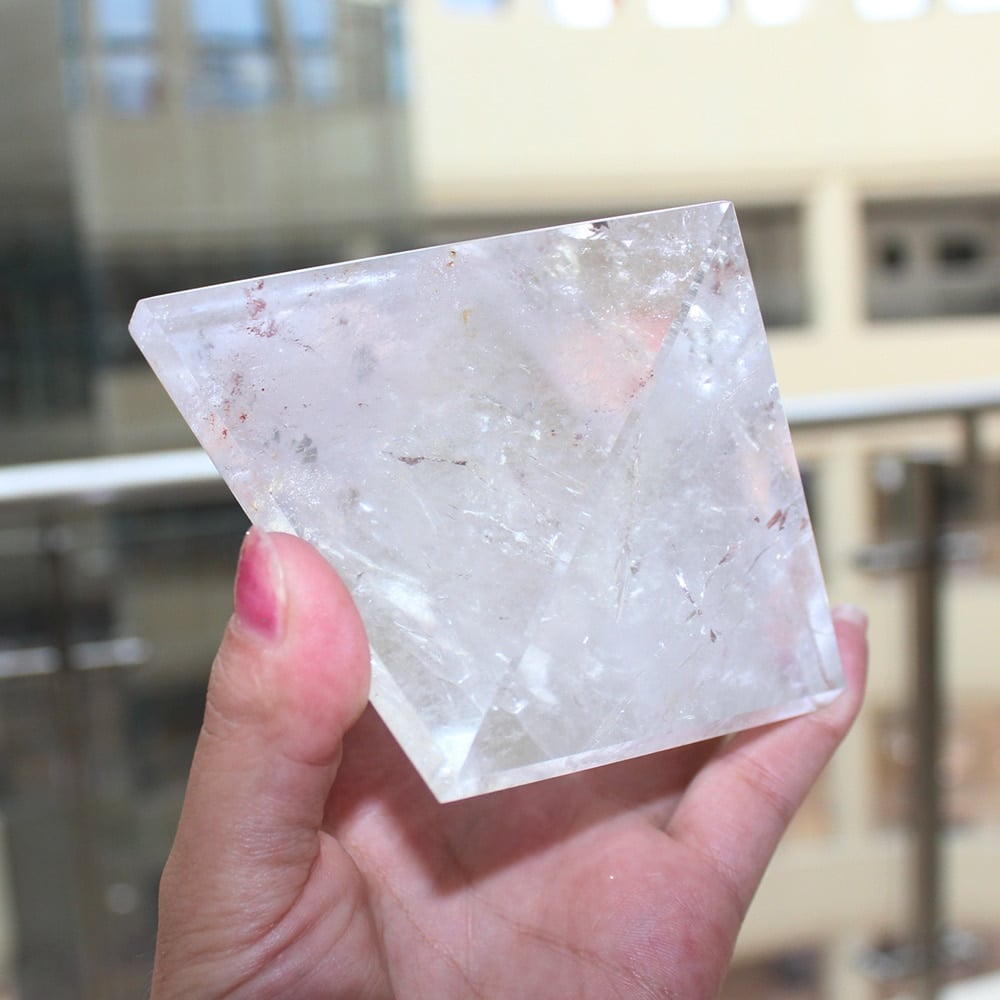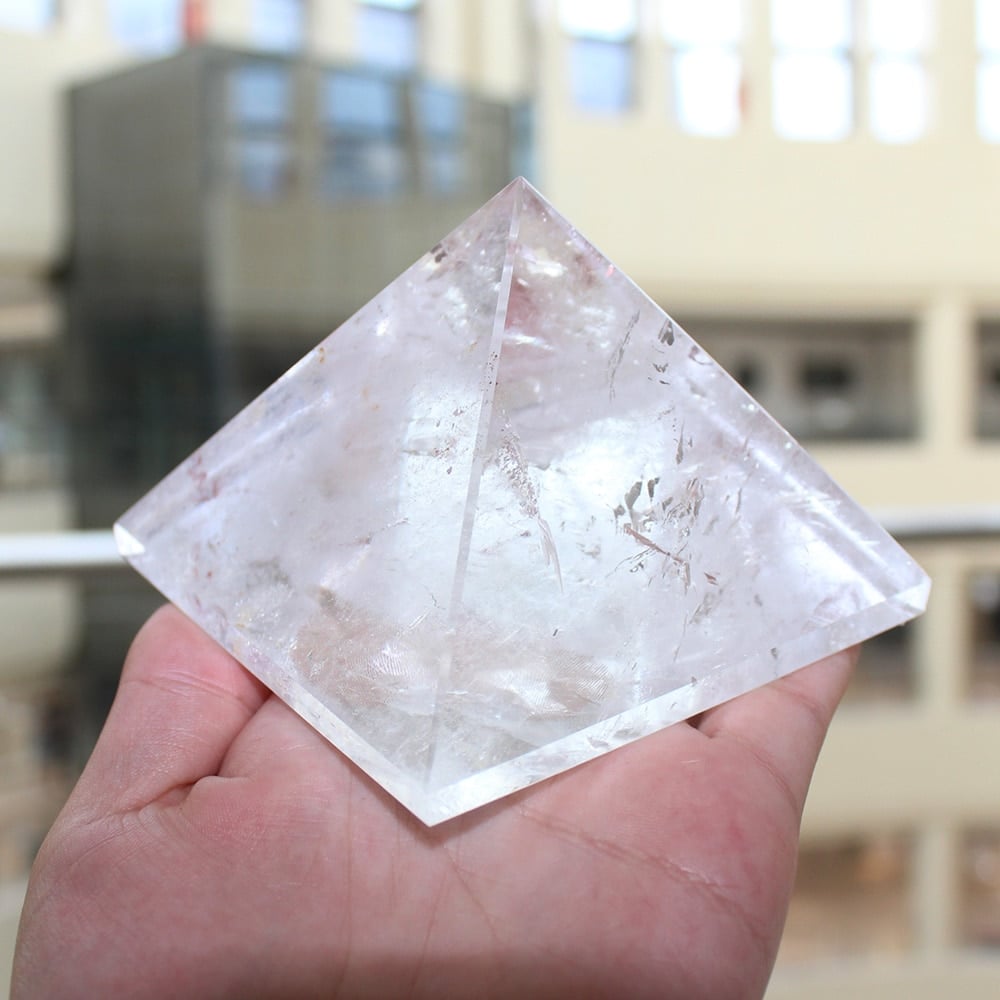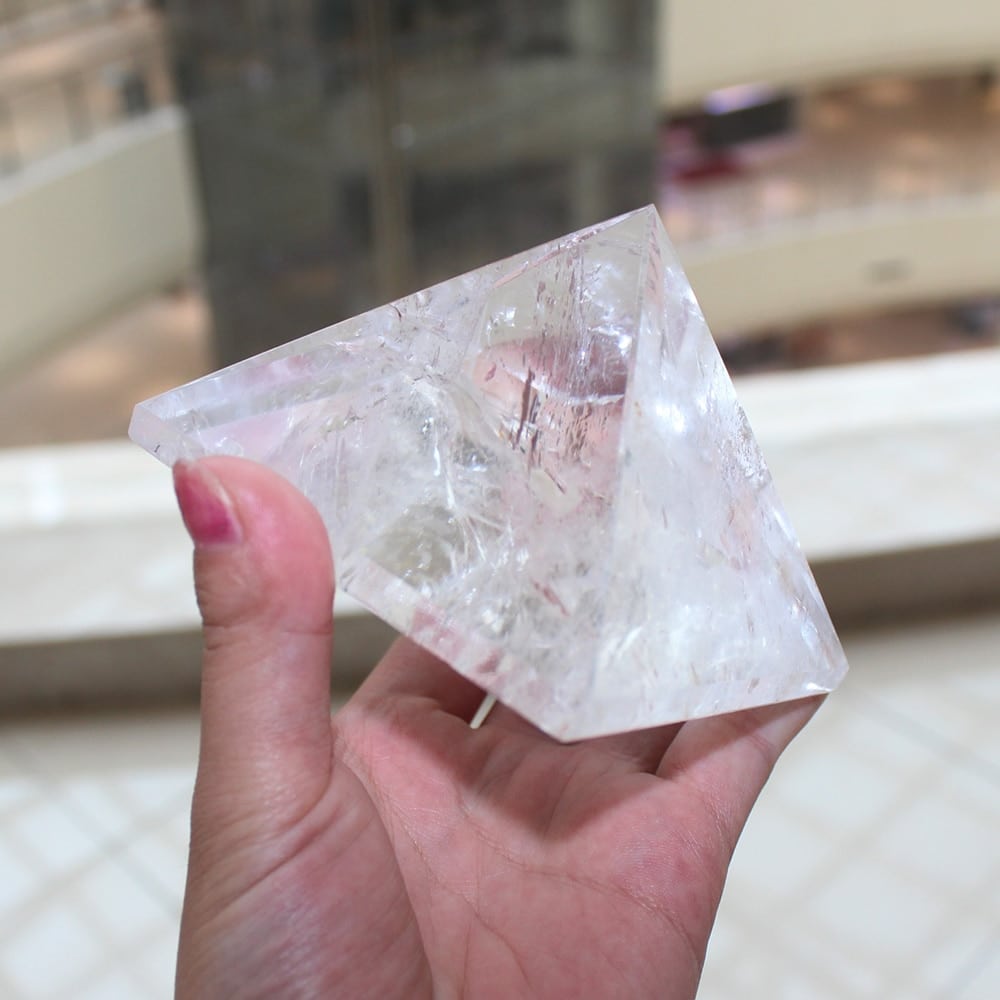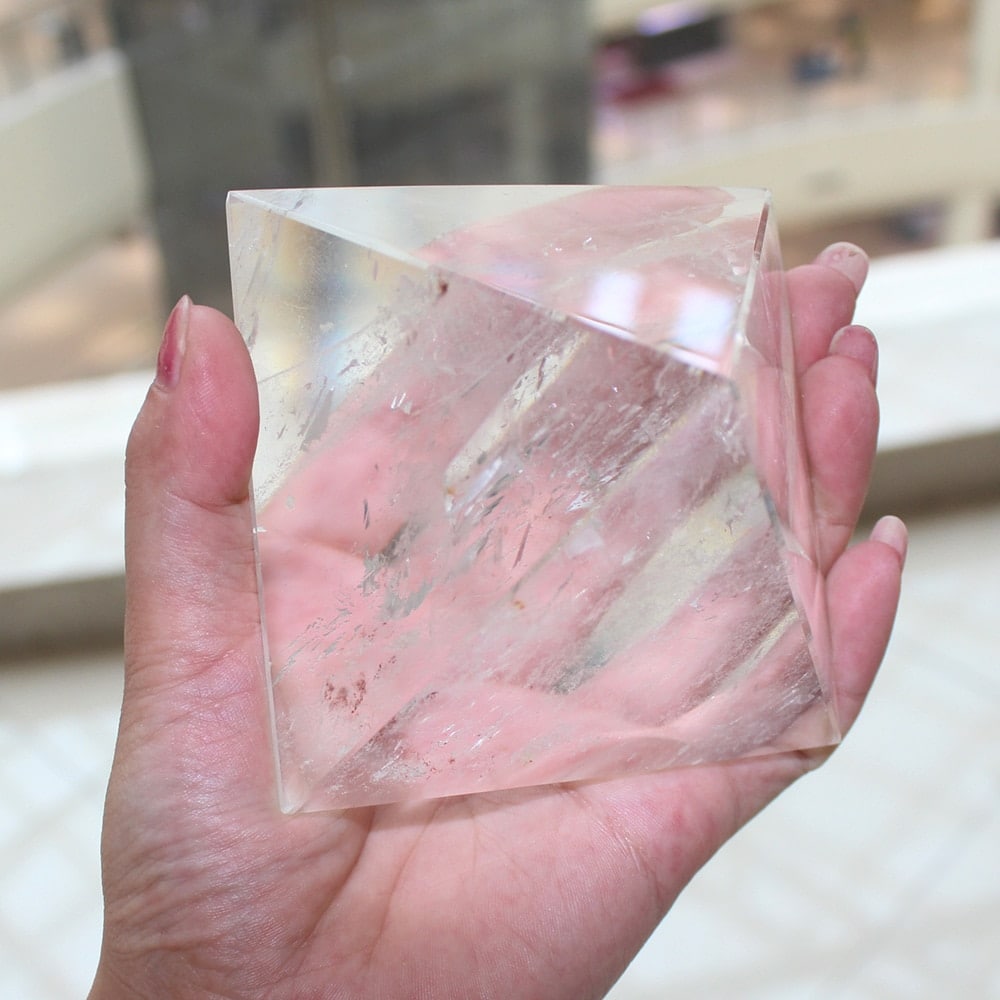 Only logged in customers who have purchased this product may write a review.