Rainbow Amethyst Sphere – 50-55mm
FREE Shipping
Please allow up to 30-40 days shipping time as this item will ship to you directly from our supplier.
50 in stock
Description
Natural Rainbow Amethyst Sphere
Size:  50-55mm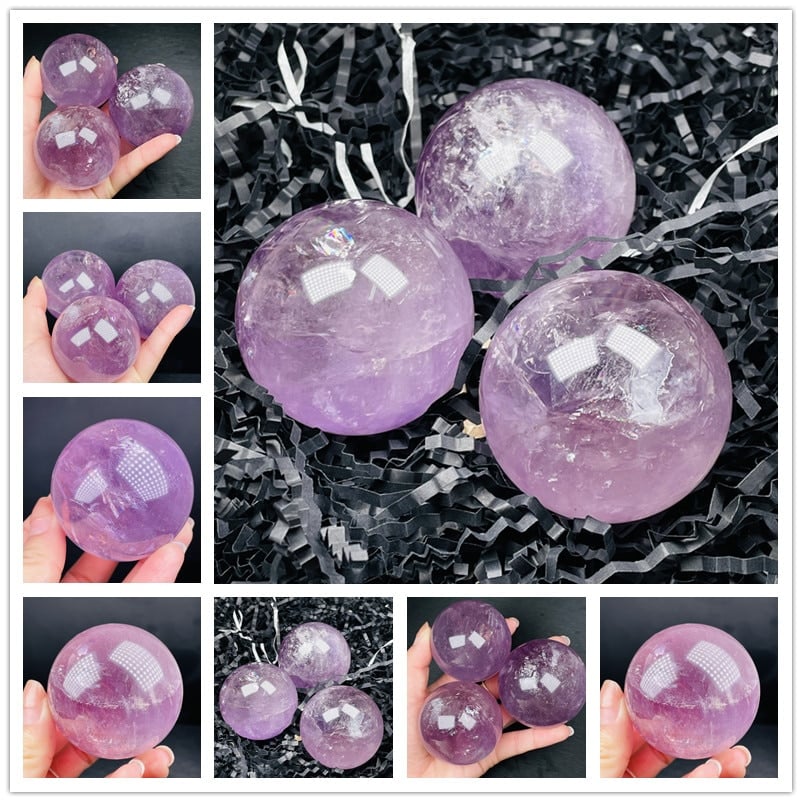 Amethyst is a purple variety of Quartz, and is a very popular crystal with an ancient history of use.
Known as the "All Healer", Amethyst may assist you in happiness, calming fear, emotional storms, courage, love, peace, addiction, dreams, and can help you with insomnia and nightmares.
Metaphysical Properties of Amethyst
Known as the "All Healer"
Stimulates creativity
Helps battle addiction
Excellent for meditation and spirituality
Enhances psychic abilities
Chakra
Third Eye
Zodiac Sign Associations
Virgo, Capricorn, Pisces
Numerology
3
Planetary Association
Jupiter
Element
Air
Metaphysical Uses
Meditation, Psychic Abilities, Spiritual Growth, Creativity, Family