Rose Quartz Crystal Angel Figurine
$14.98
FREE Shipping
Please allow up to 30-40 days shipping time as this item will ship to you directly from our supplier.
In stock
Free shipping on orders over $100! (US orders only)
Safe, Fully Encrypted Payments
100% Money-Back Guarantee
Fast, Reliable Shipping Options
Easy Exchanges & Returns
Your Angelic Connection: Rose Quartz Crystal Angel Figurine
Crystal figurines are loved for their beauty and tranquility, and this little rose quartz angel is no exception. At just 2 inches tall, she's the perfect size to tuck away on a bookshelf, desk, or windowsill and enjoy her peaceful presence.
Made from 100% pure rose quartz crystal, the Rose Quartz Crystal Angel Figurine is a beautiful reminder of the love and protection of the angels. Use her as a meditation tool, or carry her with you when you need a touch of calm.
Invite Love and Harmony into Your Life with a Rose Quartz Angel
This beautiful Rose Quartz Crystal Angel Figurine is a must-have for anyone looking to invite more love and harmony into their life. Rose Quartz is known as the "Love Stone" and is believed to attract love, deepen existing relationships, and promote self-love. The angelic shape of this figurine adds an element of spiritual connection and will serve as a reminder to always trust in the power of love.
Promote Emotional Healing and Well-being with Crystal Energy
The Rose Quartz Crystal Angel Figurine is a powerful tool for promoting emotional healing and well-being. This 2-inch figurine is made from genuine rose quartz, known for its calming and soothing energy. It can be used during meditation or placed in your bedroom or living space to help reduce stress and anxiety, and promote feelings of peace and harmony.
Decorate Your Home with a Touch of Angelic Beauty
In addition to its healing properties, this Rose Quartz Crystal Angel Figurine also makes a beautiful addition to any home decor and any collection of crystals. The delicate angelic shape and stunning pink hue of the rose quartz crystal will add a touch of beauty and elegance to any space. It makes a thoughtful and meaningful gift for a loved one, as a symbol of love, protection, and spiritual connection.
Metaphysical Properties and Uses of Rose Quartz
Rose Quartz has been found in jewelry dating back to 7,000 BC, and is still extremely popular today.
It is known as the crystal of universal and unconditional love.
Rose Quartz is also a famous beauty crystal, and the Egyptians believed it improved the complexion and helped prevent aging, and there have even been face masks made of Rose Quartz found in Egyptian tombs. Many people add this crystal to their bath water to this day.
Alternate Names: Pink Quartz
Metaphysical Properties of Rose Quartz
Promotes self healing and self love
Known as the stone of unconditional and universal love
Creates a calm atmosphere
Dispells negativity
Fortifies relationships
Promotes forgiveness
Encourages self forgiveness, self trust, and self worth
Chakra
Heart
Zodiac Sign Associations
Taurus, Libra
Numerology
7
Planetary Association
Venus
Element
Water
Metaphysical Uses
Confidence, Love, Feminine Energy, Family
Material:

Rose Quartz

Size:  2 inches
Weight:  about 35 grams
Shape:  Angel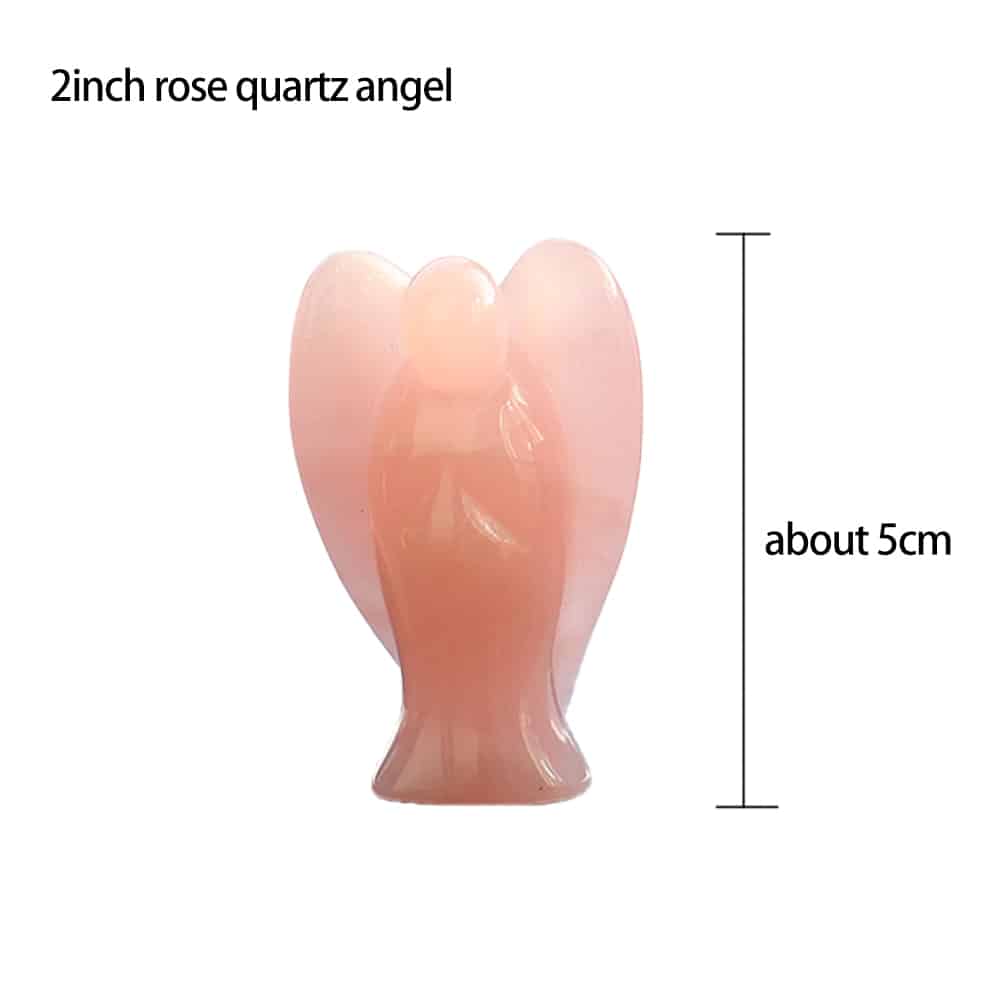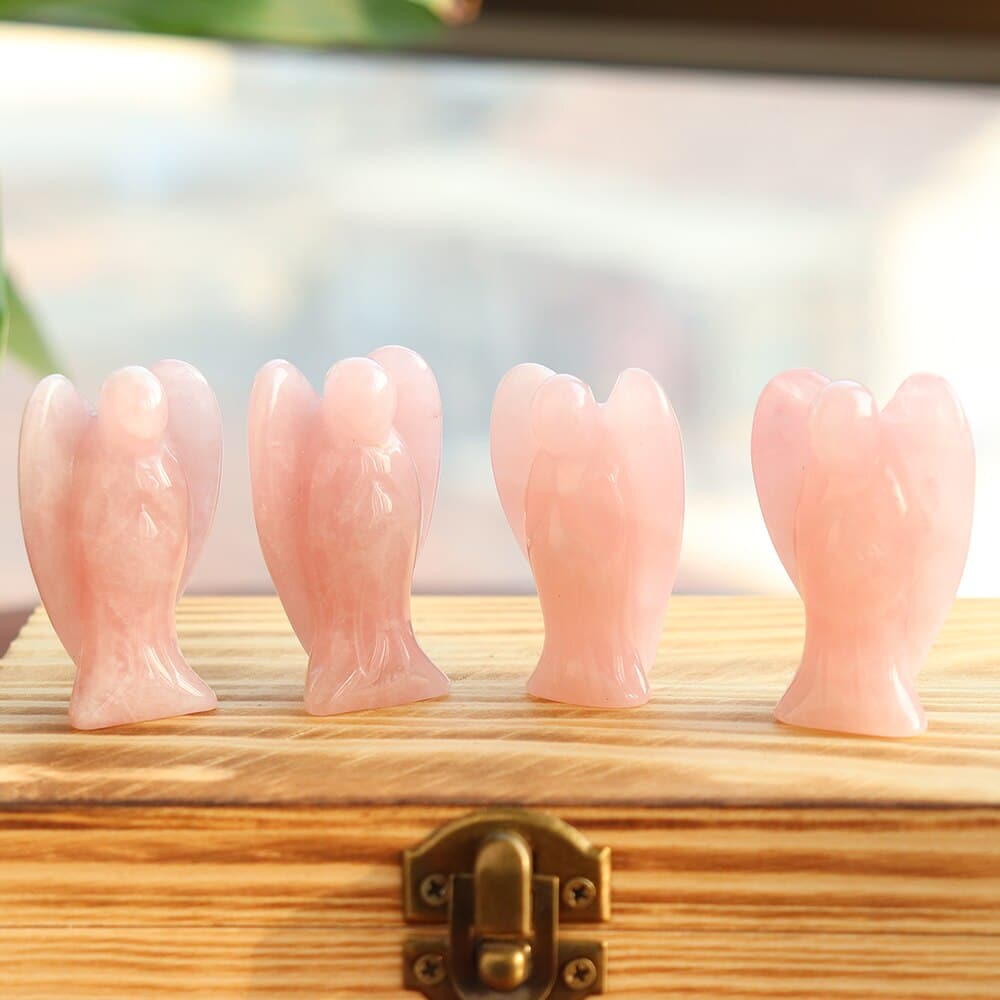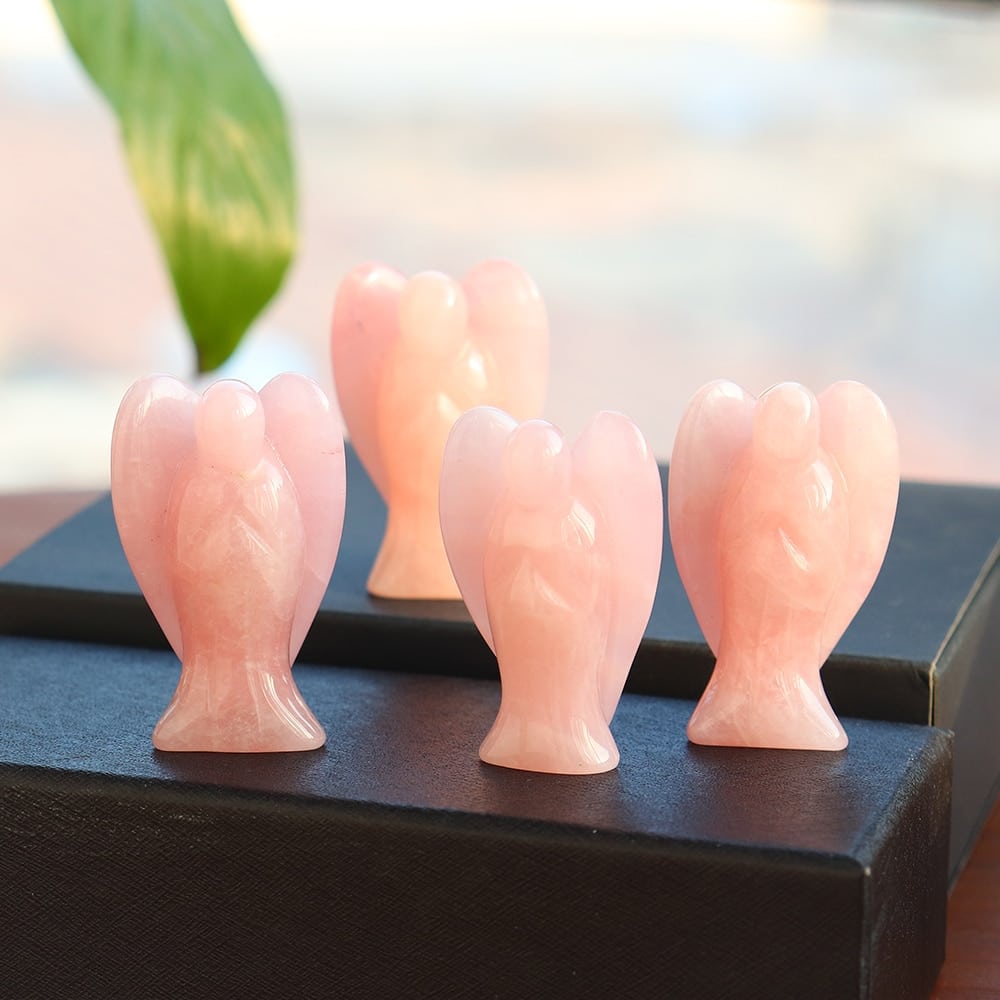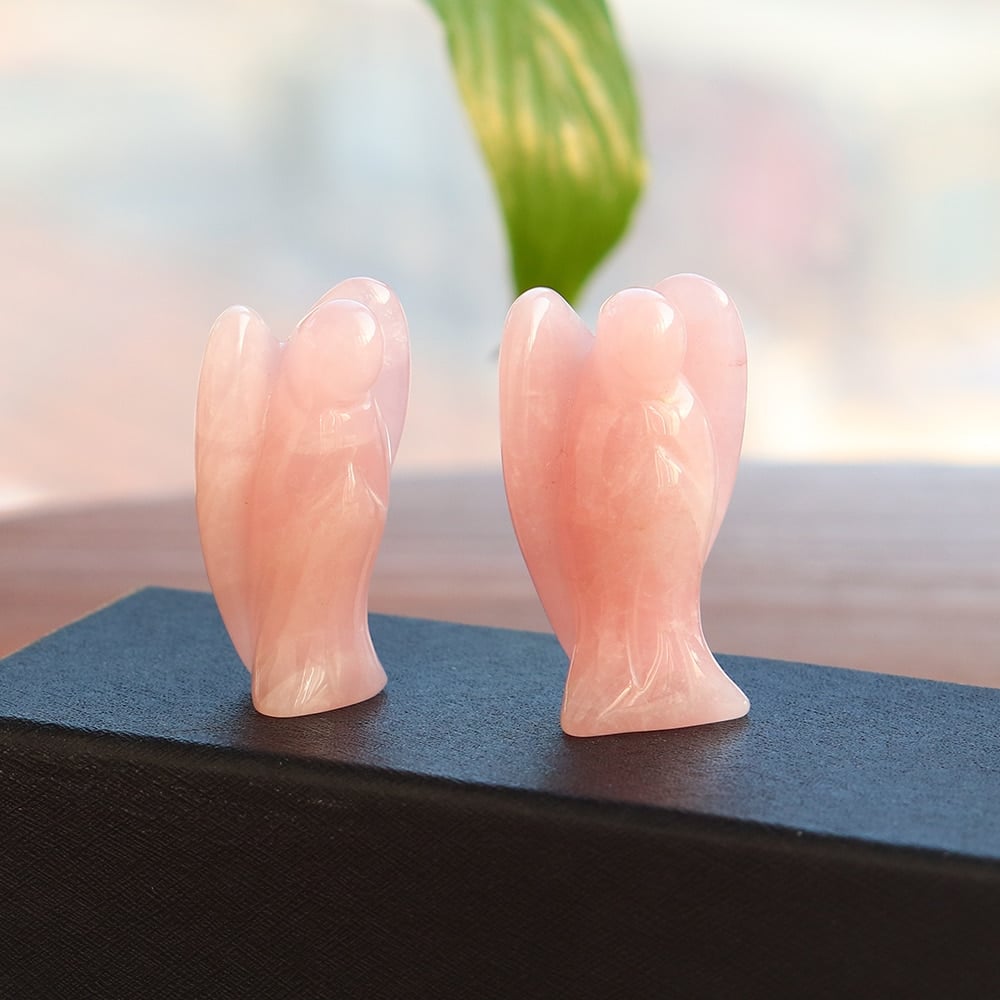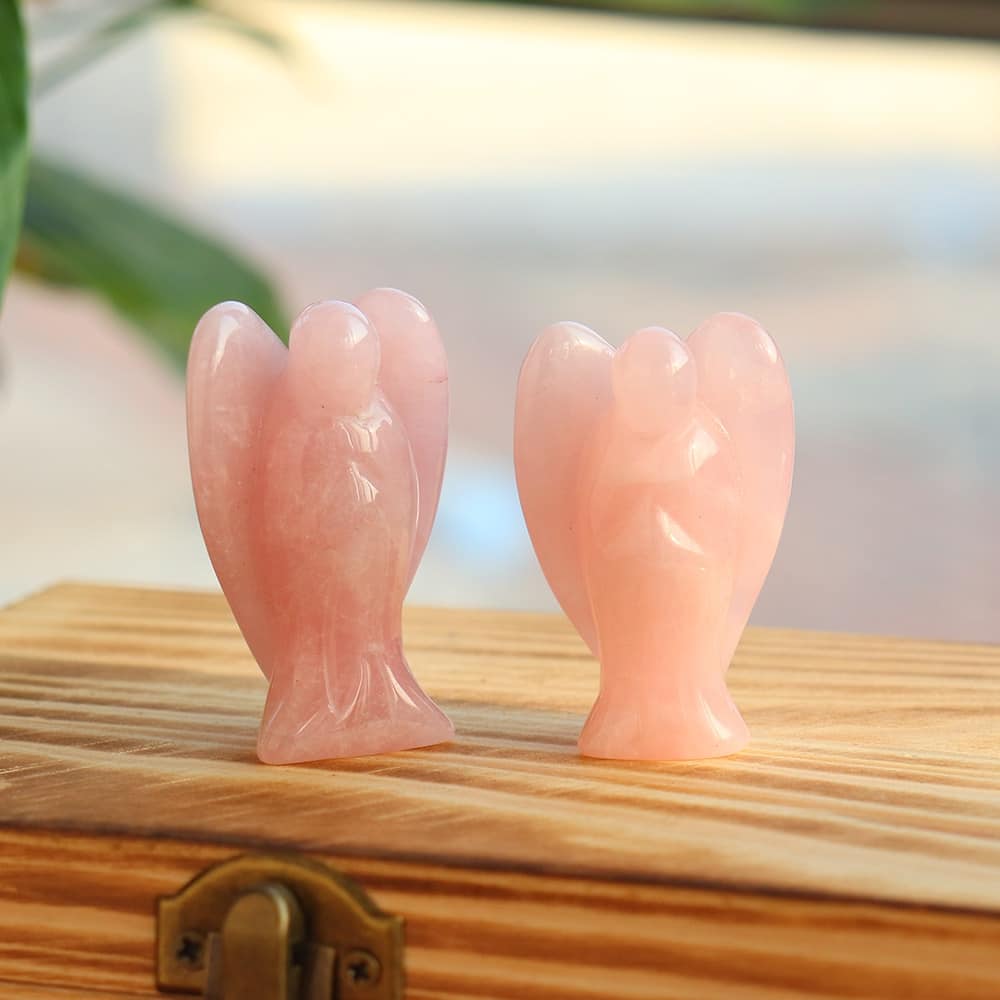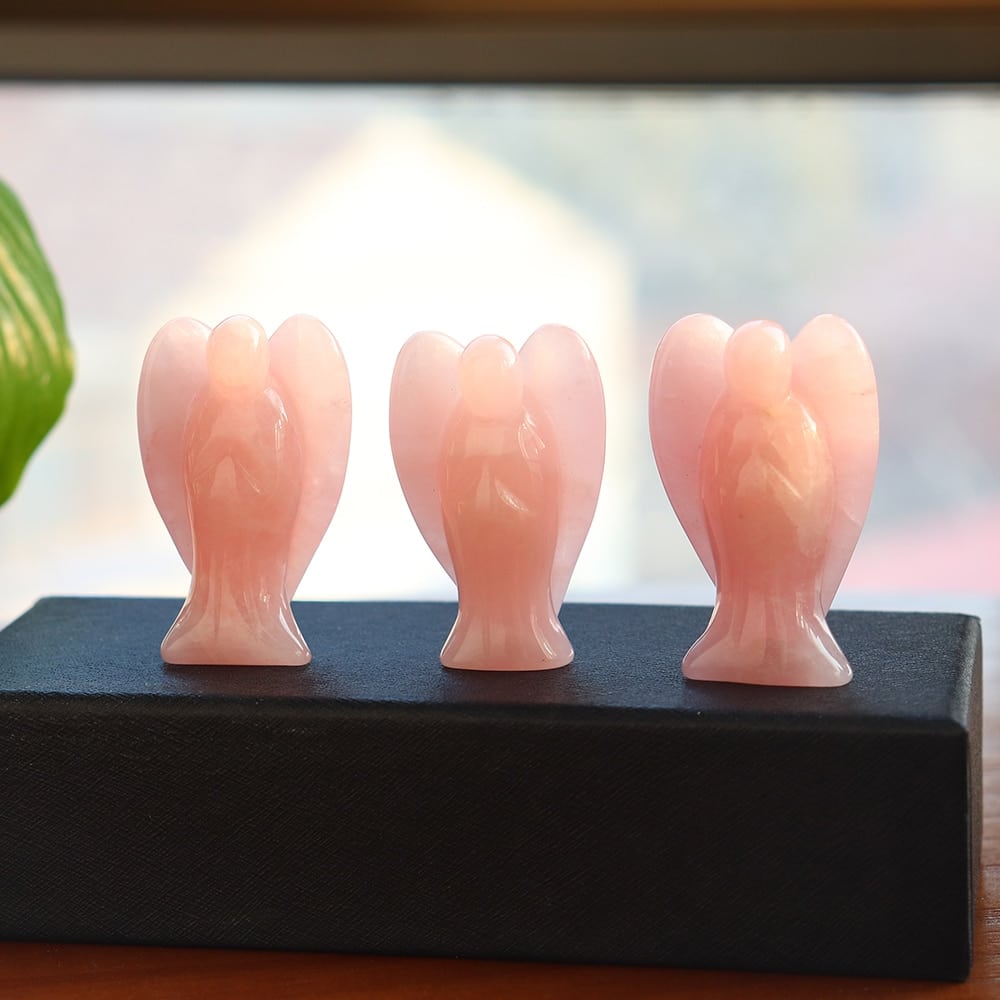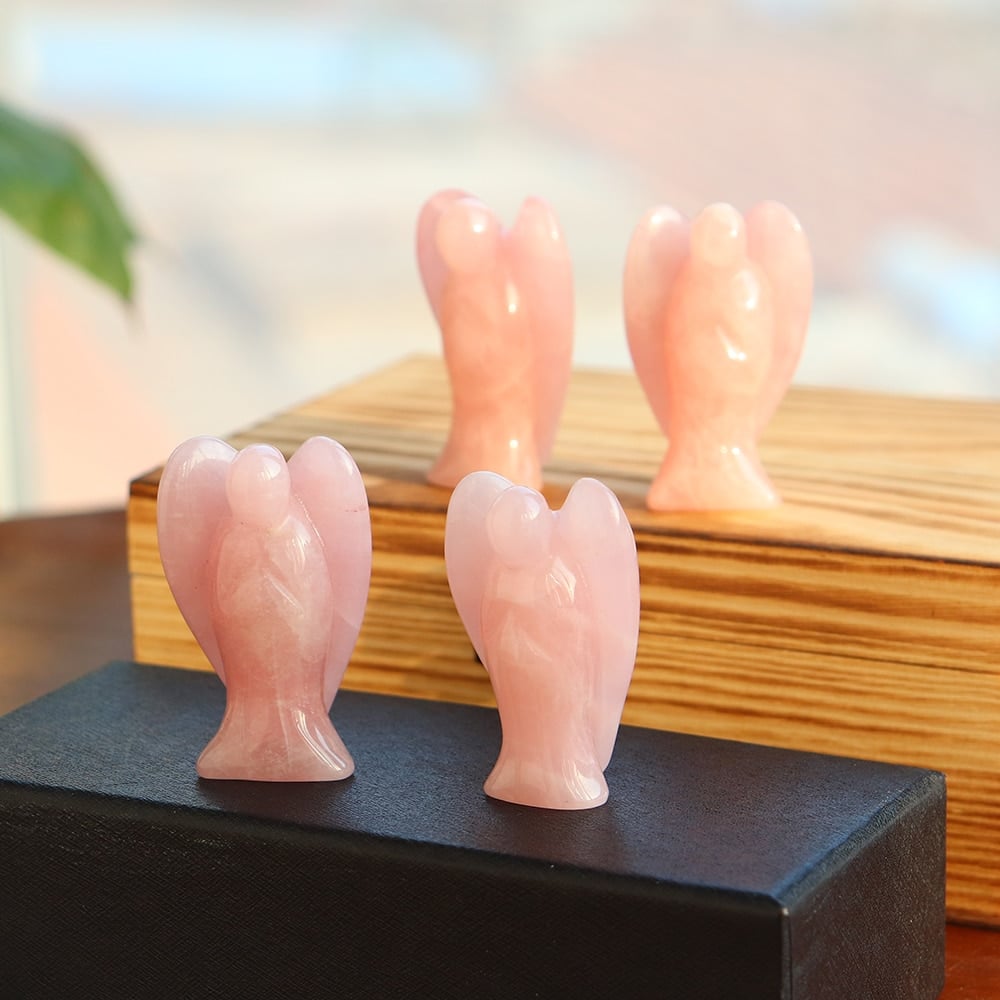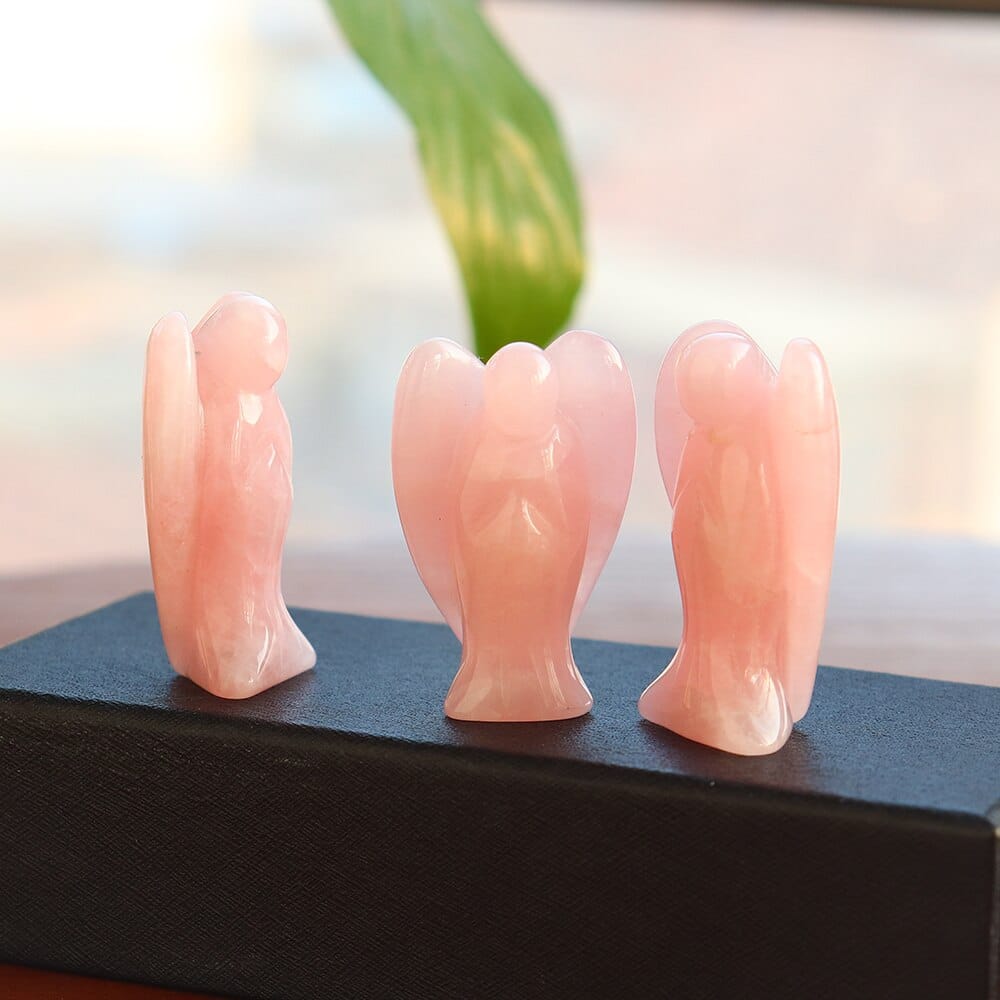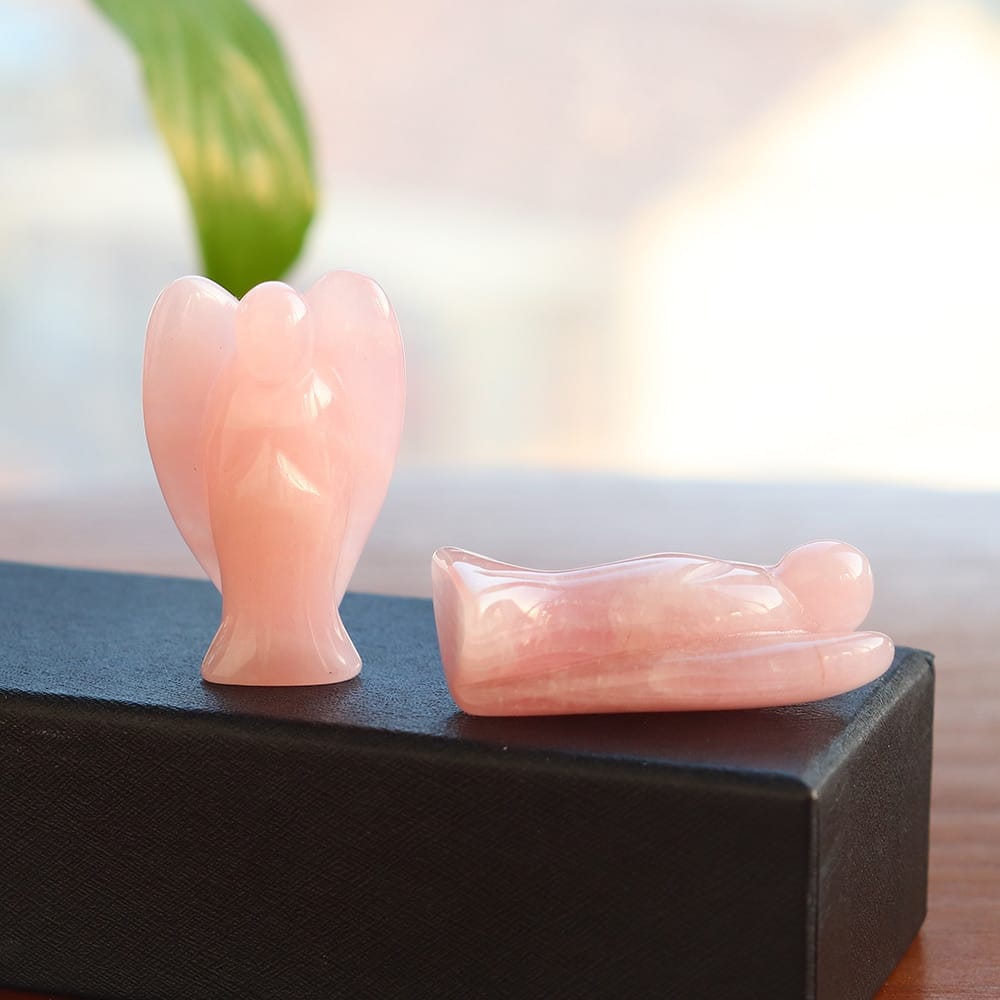 Only logged in customers who have purchased this product may write a review.