Yooperlite Crystal Tower – Luminescent Fire Stone Glows In UV Light (1 piece)
From: $11.42
FREE Shipping
Please allow up to 30-40 days shipping time as this item will ship to you directly from our supplier.
Free shipping on orders over $100! (US orders only)
Safe, Fully Encrypted Payments
100% Money-Back Guarantee
Fast, Reliable Shipping Options
Easy Exchanges & Returns
If you're looking for an unique and exotic addition to your crystal collection, then you definitely need a Yooperlite Crystal Tower!
These hexagonal towers, also known as obelisks, are made of Yooperlite, a fluorescent, luminescent stone that glows in the dark under an ultraviolet light, where it appears to be the bright, glowing orange color of volcanic magma.
Metaphysically, Yooperlite is said to open up communication channels, help overcome phobias, relieve anxiety, and boost confidence. It's also said to be associated with the Throat Chakra, making it a great choice for those looking to increase their communication skills.
At 40-80mm in size and weighing 10-100 grams each piece, these Yooperlite obelisks make impressive decorations for any setting.
Experience the Magic of a Yooperlite Crystal Tower
Discover the enchanting world of Yooperlite with our mesmerizing Crystal Tower. This awe-inspiring crystal emits a mesmerizing glow that is sure to captivate you. When exposed to UV light, the tower ignites with a fiery luminescence, revealing its true beauty. This one-of-a-kind natural wonder is a perfect addition to your collection of rare and unique minerals. Yooperlite can definitely add a touch of magic to your crystal collection and your home décor.
The Benefits of Owning Yooperlite
Yooperlite is not just a beautiful addition to your home, it is also a powerful energy amplifier. This stone enhances your spiritual growth, helps you to connect with your higher self and promotes self-confidence. It also helps to alleviate stress, anxiety and negativity while promoting feelings of joy and happiness. And, with a Yooperlite tower / obelisk you can create a harmonious environment in your home, promoting peace, love and positivity.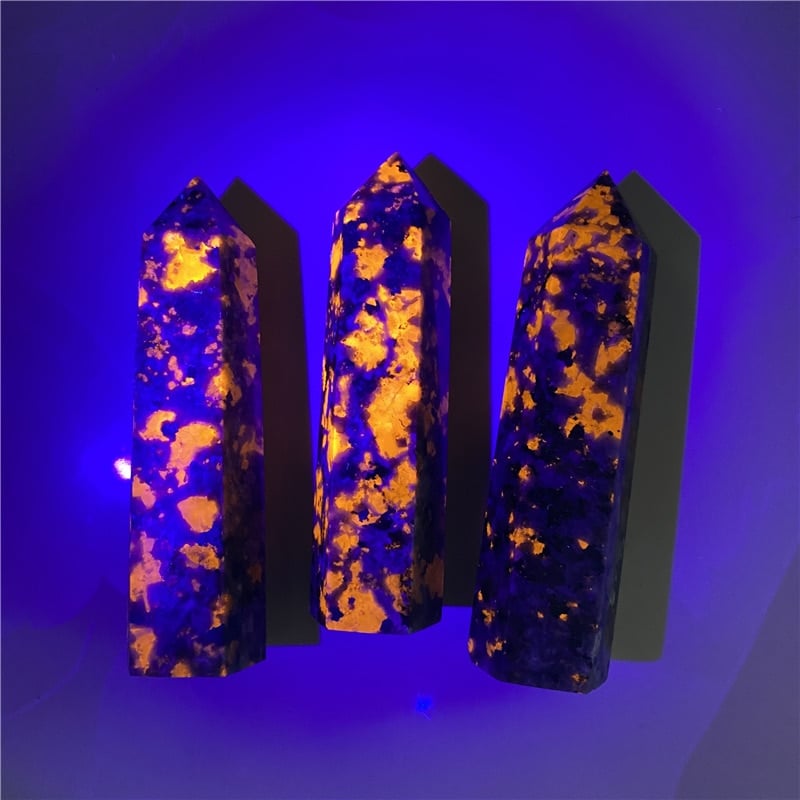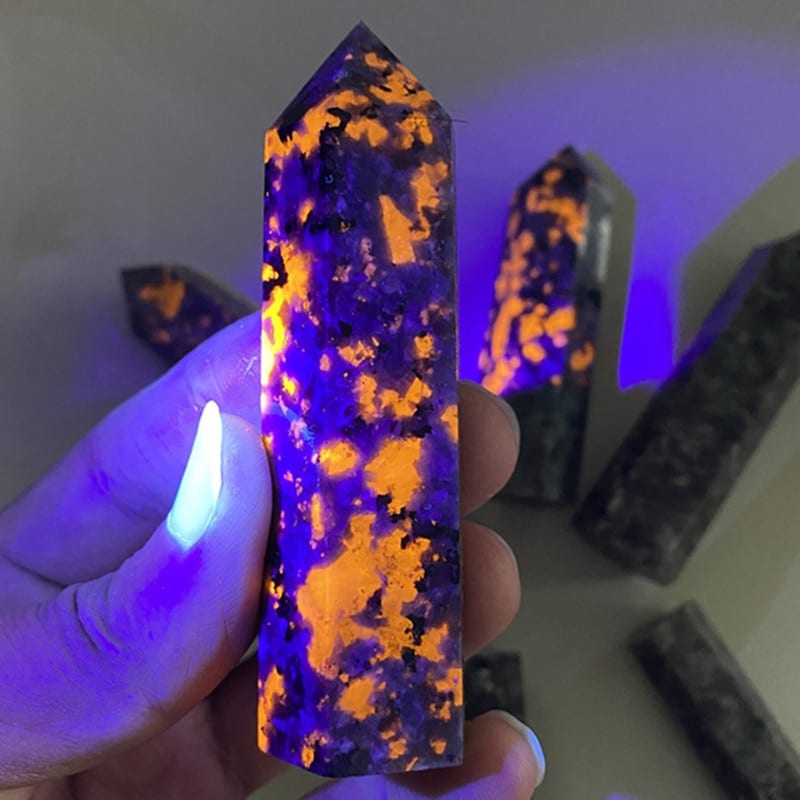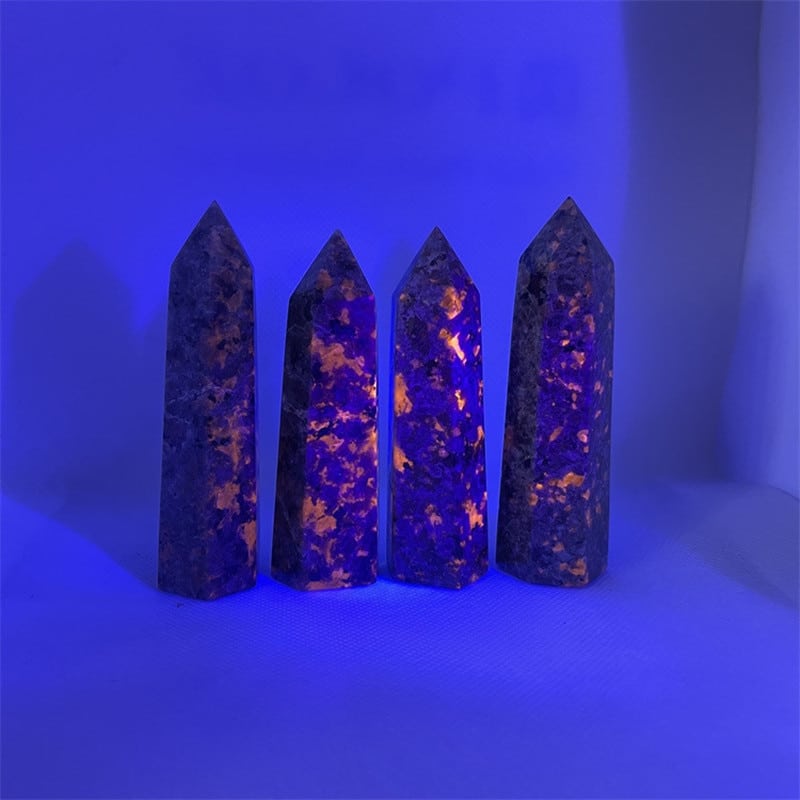 Material: 

Yooperlite

Size:

40-80mm

Weight:  roughly 10-100 grams each piece

Shape:

Hexagonal Tower / Obelisk

Quantity:

1pc
The luminescent, phosphorescent, glow-in-the-dark effect of Yooperlite can be seen under an Ultraviolet (UVA. UVB.UVC) light. Under the ultraviolet light, it appears to be the color of volcanic magma.
| | |
| --- | --- |
| Height | 40-50mm, 50-60mm, 60-70mm, 70-80mm |
Only logged in customers who have purchased this product may write a review.