CANCER Love Reading – What They Want Has You WORRIED, BUT… (Cancer June 2021 Reading)
This Cancer June 2021 reading is for Cancer Sun, Moon, Rising, and Venus, and in this Cancer love reading we're going to look at the status of the love connection between you and your romantic person of interest…
This is a *general* Cancer love tarot reading, and therefore, it may not resonate with every Cancer on the planet.
Unknown Truth Tarot Merchandise
Limited time only, while stocks last.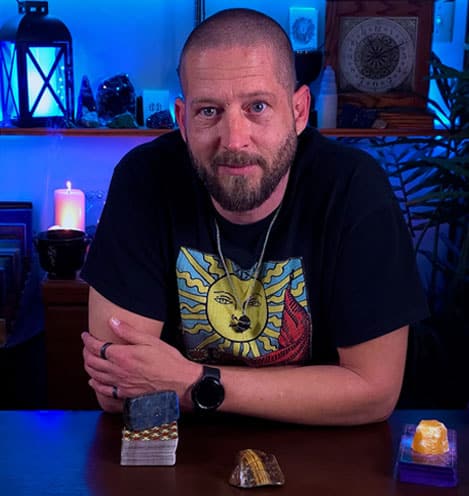 About The Author – Allen Hill
Allen Hill, a professional Tarot reader and the brain behind Unknown Truth Tarot, commands a dedicated and loyal YouTube following over 6 times larger than his hometown of Miamisburg, Ohio.
From his blog's spiritual buffet, dishing up Tarot, crystals, and spiritual growth information… to his role as the CEO of The Unknown Truth Tarot Metaphysical Shop, Allen's passion for the metaphysical is undeniable.
A former fitness industry guru turned self-proclaimed "crystal junkie" and master Tarot reader, he's also a devoted single dad to his 10 year old son, Dylan and his 23 year old daughter, Destiny.
When not juggling tarot cards and crystals, he enjoys a good game of Texas Hold 'em Poker and playing video games with Dylan (or should we say, getting his butt kicked at video games BY Dylan?).
Follow Allen on Twitter, Instagram, Facebook, and subscribe to his Unknown Truth Tarot YouTube channel to join him on a journey of spiritual growth and self-discovery.