CAPRICORN April 2021 Love Life – INSANELY POWERFUL Good News… (Capricorn April 2021 Tarot Reading)
This Capricorn April 2021 love reading is for Capricorn Sun, Moon, Rising, and Venus, and in this love tarot reading we're going to take a behind-the-scenes peek at your romantic person of interest…
This is a *general* Capricorn April 2021 love life tarot reading, and therefore, it may not resonate with every Capricorn on the planet.
I'm Giving Away FREE T-shirts & Mugs here…
https://www.unknowntruthtarot.com/free-stuff/
Unknown Truth Tarot Official Merchandise
https://www.unknowntruthtarot.com/shop/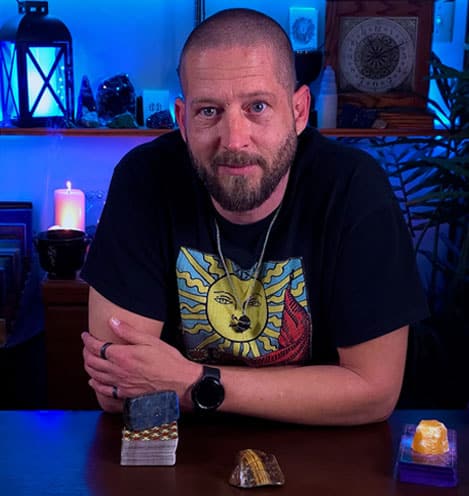 About The Author – Allen Hill
Allen Hill, the force behind Unknown Truth Tarot, has a YouTube following 6-times bigger than the population of his hometown, Miamisburg, Ohio. From his spiritually rich blog on Tarot and crystals to his role as CEO of The Unknown Truth Tarot Metaphysical Shop, Allen's passion for the metaphysical shines through.
A master Tarot reader and "crystal junkie," Allen is also a devoted dad to Dylan, 10, and Destiny, 24. When he's not immersed in the world of Tarot and crystals, he enjoys poker and video gaming sessions, often humorously outplayed by Dylan.
Follow Allen on Twitter, Instagram, Facebook, and subscribe to his Unknown Truth Tarot YouTube channel to join him on a journey of spiritual growth and self-discovery.