Eye of God Selenite Charging Plate (Triangle)
$81.09
FREE Shipping
Please allow up to 30-40 days shipping time as this item will ship to you directly from our supplier.
In stock
Free shipping on orders over $100! (US orders only)
Safe, Fully Encrypted Payments
100% Money-Back Guarantee
Fast, Reliable Shipping Options
Easy Exchanges & Returns
Looking for a unique and powerful way to charge and cleanse your crystals? Look no further than the Eye of God Selenite Charging Plate! This beautiful plate is made of pure selenite crystal and features the eye of God symbol in the center.
Experience the Power of Selenite
Selenite is a powerful metaphysical stone that is known for its ability to cleanse and charge other crystals. Triangle and pyramid shaped crystals are especially powerful for amplifying energy, so this charging plate is perfect for boosting the power of your crystals. Use it to charge and cleanse your crystals before using them in meditation or healing sessions, or simply keep it on your desk or nightstand to infuse your environment with positive energy.
Selenite is a powerful crystal that is known for its cleansing and energizing properties. This Eye of God Selenite Charging Plate is made from high-quality selenite, which is believed to help purify your energy and clear any negative emotions or thoughts. With this charging plate, you can amplify the power of your crystals and other spiritual tools, allowing you to tap into the full potential of your spiritual practice.
Elevate Your Space with the Eye of God Selenite Charging Plate
The Eye of God Triangle is a sacred symbol that has been used in many cultures throughout history. This symbol is believed to represent the connection between the physical and spiritual realms, and is often associated with protection and wisdom. By incorporating the Eye of God Selenite Charging Plate into your spiritual practice, you can elevate your space and bring a sense of peace and harmony to your environment.
Charge Your Crystals (and MORE) with Ease
In addition to its spiritual benefits, this crystal charging plate is also incredibly practical. Simply place your crystals, crystal bracelets, tarot cards, divination tools, or other metaphysical items on the plate, and let the selenite do the rest. This charging plate remove negative energies, and is a great way to keep your crystals and tarot decks cleansed and charged while also benefiting from the powerful energy of selenite.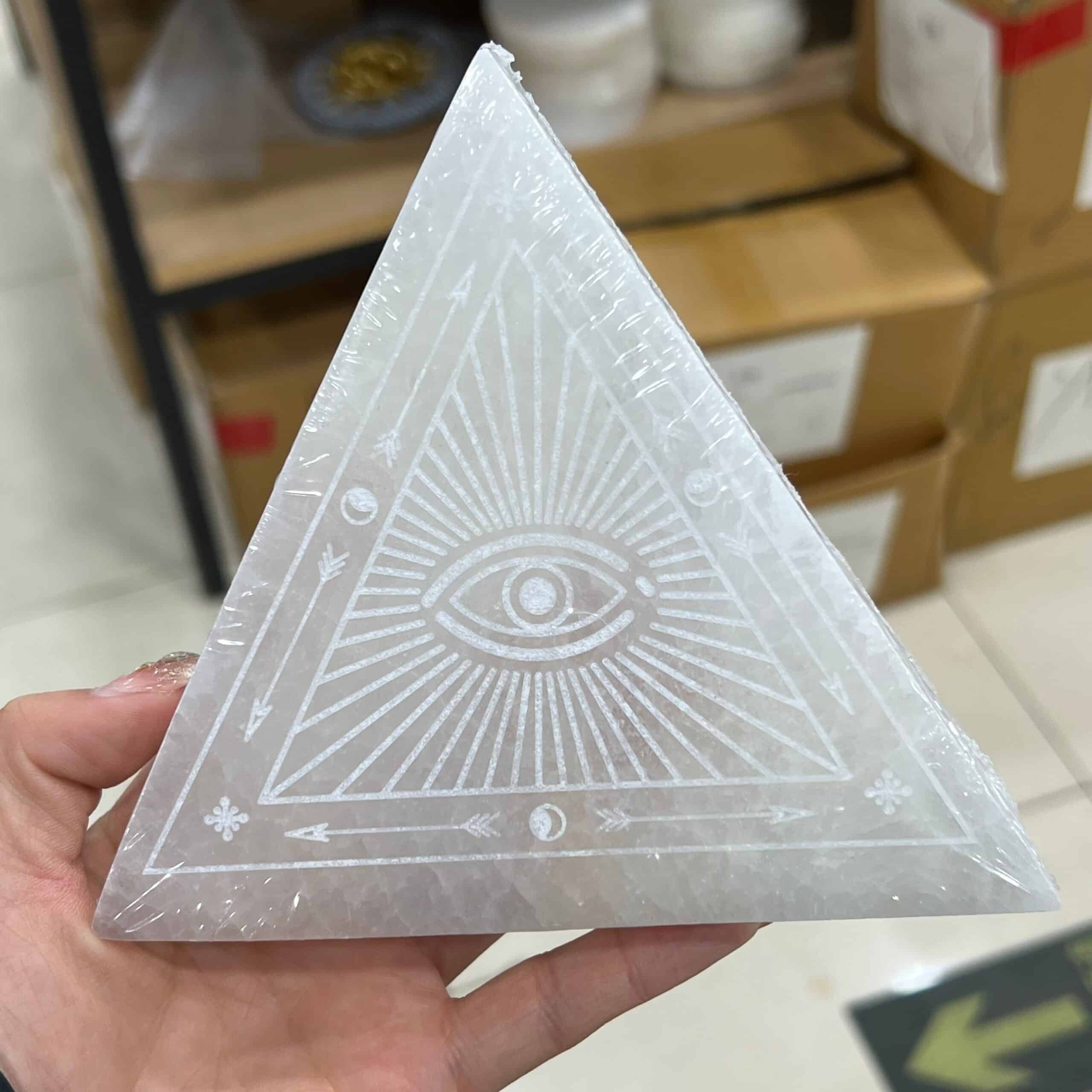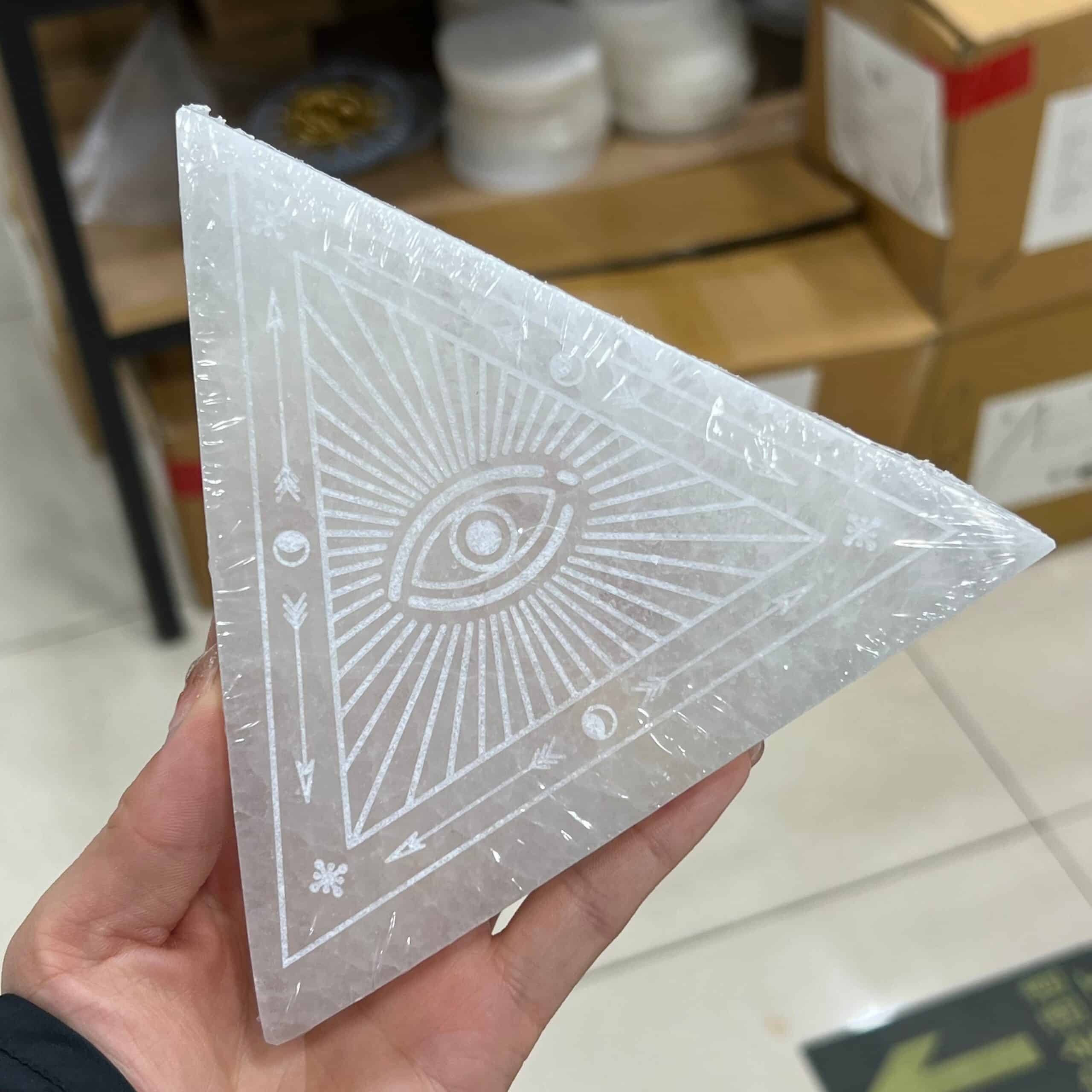 Only logged in customers who have purchased this product may write a review.