Handmade Orgonite Pyramid – 60mm Smokey Crystal Sphere With Amethyst Energy Healing Orgone Pyramid
$33.00
FREE Shipping
Please allow up to 30-40 days shipping time as this item will ship to you directly from our supplier.
In stock
Free shipping on orders over $100! (US orders only)
Safe, Fully Encrypted Payments
100% Money-Back Guarantee
Fast, Reliable Shipping Options
Easy Exchanges & Returns
Item Weight: 

200g

Item Height: 

6cm

Product Features: 

HANDMADE

Item Width: 

6cm

Item Length: 

6cm

Material: 

Natural Stone, Orgone

Model Number: 

ORG101
Handmade Orgonite Pyramid 60mm Smoky Crystal Sphere With Amethyst Reiki Energy Healing Meditation Orgone
Materials: Smokey Crystal Sphere, Amethyst, Copper, Gold pieces, Resin, Love
Size: Approx.60mm
Orgone features: continuous work; converts negative energy into positive energy; purifies the atmosphere, detoxifies water; helps plants grow better; often treats insomnia and chronic nightmares; helps awaken your innate heart-inspired officer. Provide strong vitality support, maintain human health, energetic, and reduce physical damage caused by environmental pollution.
Healing with Smokey Quartz ♥ Serenity ♥ Calmness ♥ Positive thoughts ♥ Calms fear ♥ Lifts depression ♥ Stability ♥ Practicality ♥ Intuition ♥ Pride In addition to the generic healing properties of Quartz, Smokey Quartz is an excellent grounding stone. It gently neutralizes negative vibrations and is detoxifying on all levels, prompting elimination of the digestive system and protecting against radiation and electromagnetic smog.
Smokey Quartz disperses fear, lifts depression and negativity. It brings emotional calmness, relieving stress and anxiety. Promotes positive thoughts and action, and alleviates suicidal tendencies. Dispels nightmares and manifests your dreams. Smokey Quartz aids concentration and assists in communication difficulties. Amethyst stands for spirituality, spirit, and high-level love. It can be used as a kind of thing and a token of admiration.
Amethyst, as a traditional amulet, can often drive away evil spirits, enhance personal luck, and promote intelligence, calm emotions, improve intuition, help think, focus attention, enhance memory, and give courage and strength. Purple dominates the right brain world, intuition and subconsciousness. Putting under the pillow during sleep can stimulate thinking. Contact with amethyst can increase spirituality and increase wisdom. Therefore, some people who are studying or are experiencing test movements are also very suitable to wear. Putting a cluster of amethysts around your environment will make people feel more happy and at peace. The ancients believed that they can avoid evil and protect their bodies, bring happiness and longevity, and detoxify and avoid injuries, like amulets. The amethyst crystals also hold the effect of lucky and wide-ranging popularity. Amethyst has a high energy, compared to the eyebrows in a seven-wheel system. It helps to develop wisdom, increase creative thinking, concentrate on your mind, increase your memory, and increase the vitality of your brain cells and the movement of your brain. Amethyst is an indispensable tool for crystal gems for students and office workers who need a lot of creativity. Amethyst is also a social stone, but the socialization of this side is not the popularity brought by the powder crystal, but the introverted heart and the attraction of the heart. It is often worn to help the frequent encounter with nobles, increase wit and improve Intuition and subconsciousness. Whether in the East or the West, purple is considered to be the color that symbolizes the highest identity. Among the gems, only amethyst can emit this noble purple light. Some people say that the most beautiful purple in nature is the purple light of amethyst.
Because it is Handmade product, and crystals and stones are different from each other, so it is normal that looks different.  But the difference makes every Orgone pyramid Unique.
Orgonite Crystals Pyramid Made by Orgonite Metals and Different Natural Crystals source from different part of the world. Powerful Vibrational Energy is generated when Natural Chakra crystals react with Orgone Energy which bring positivity all around.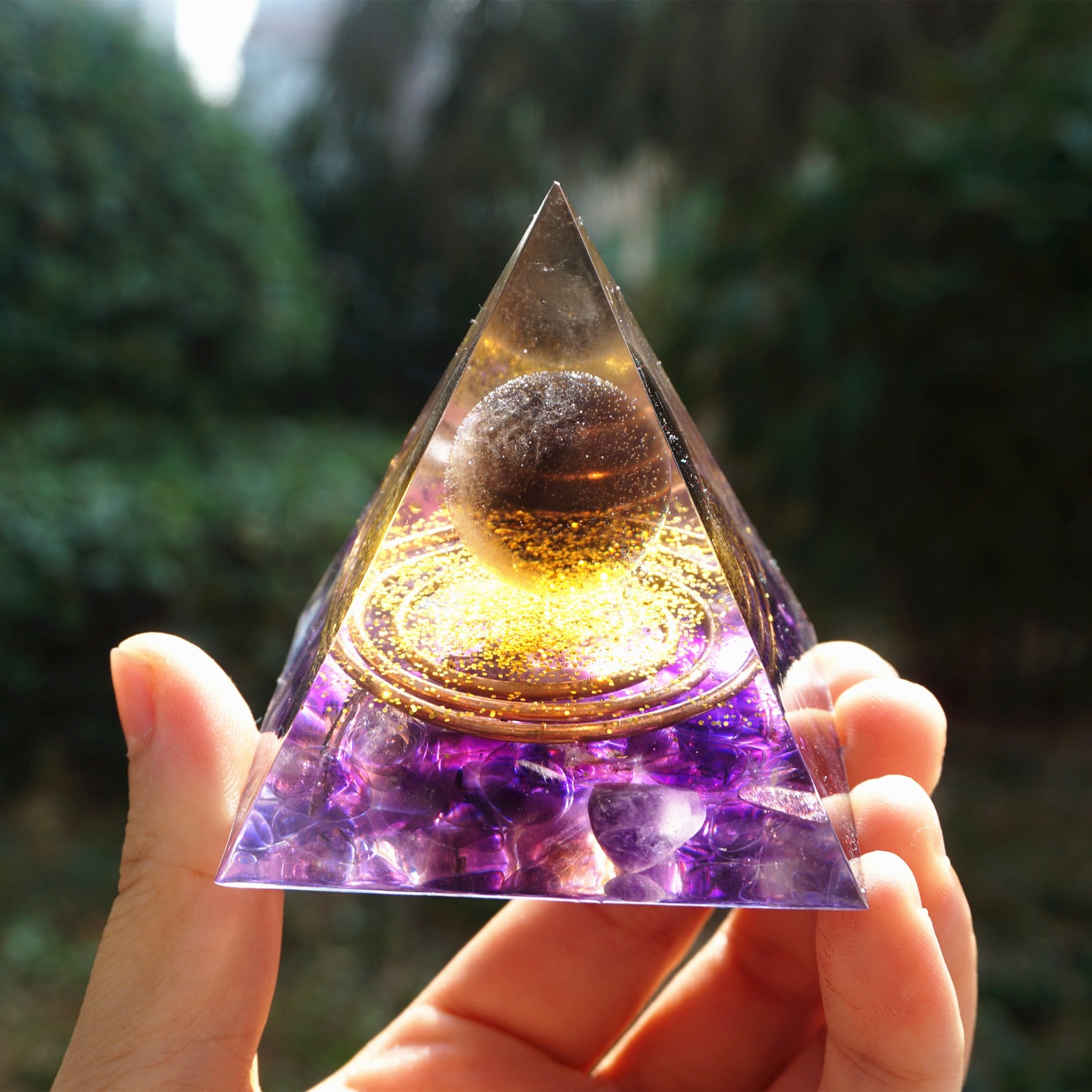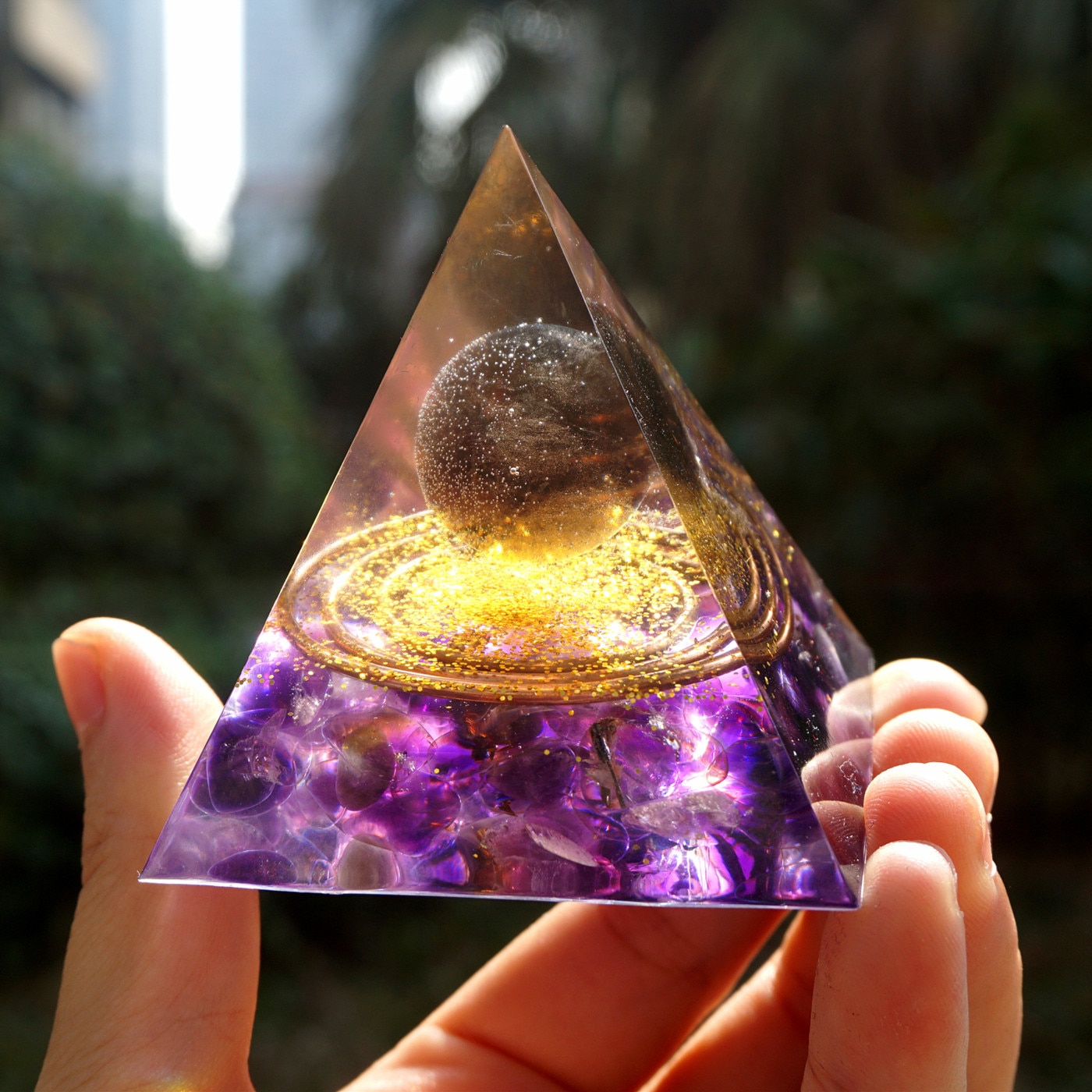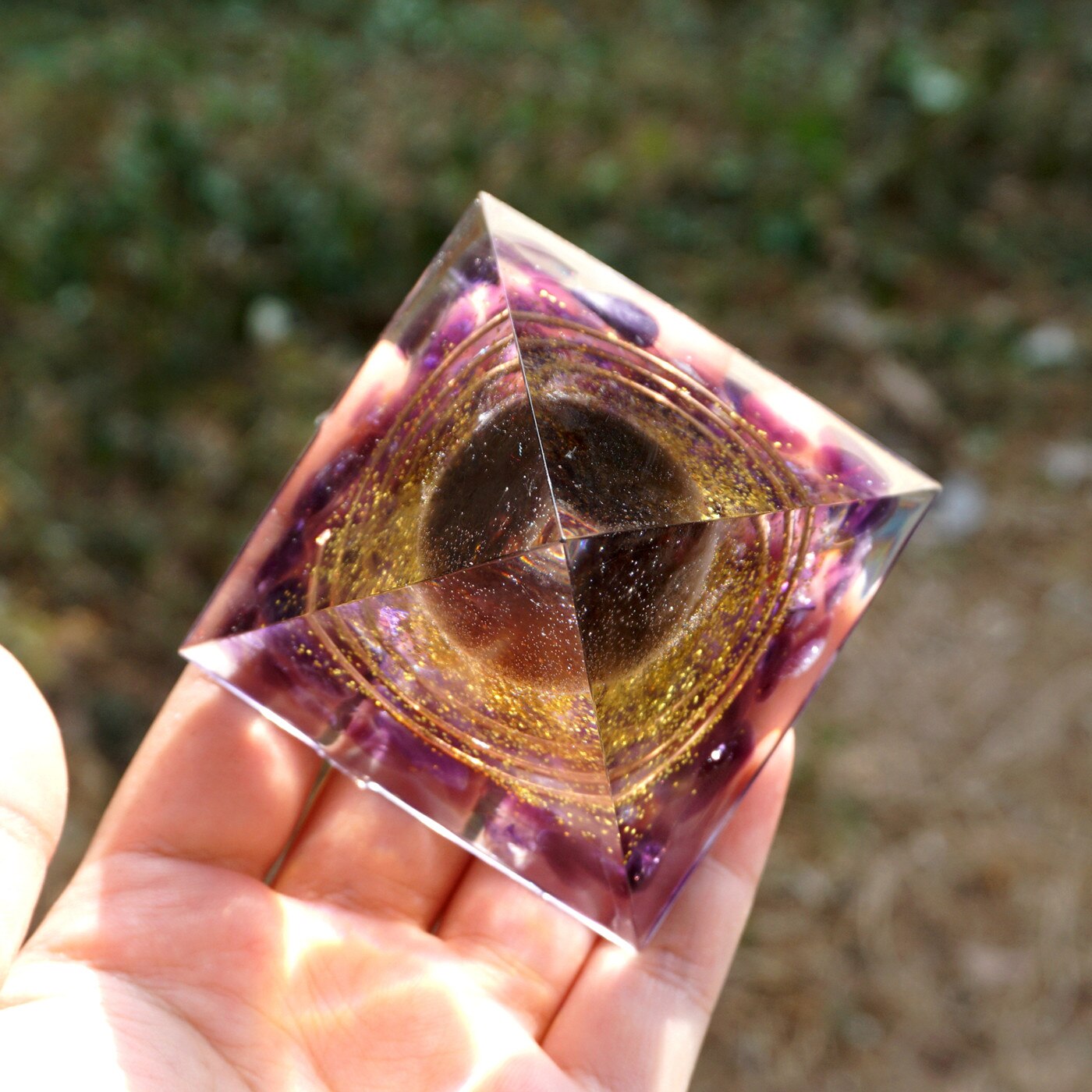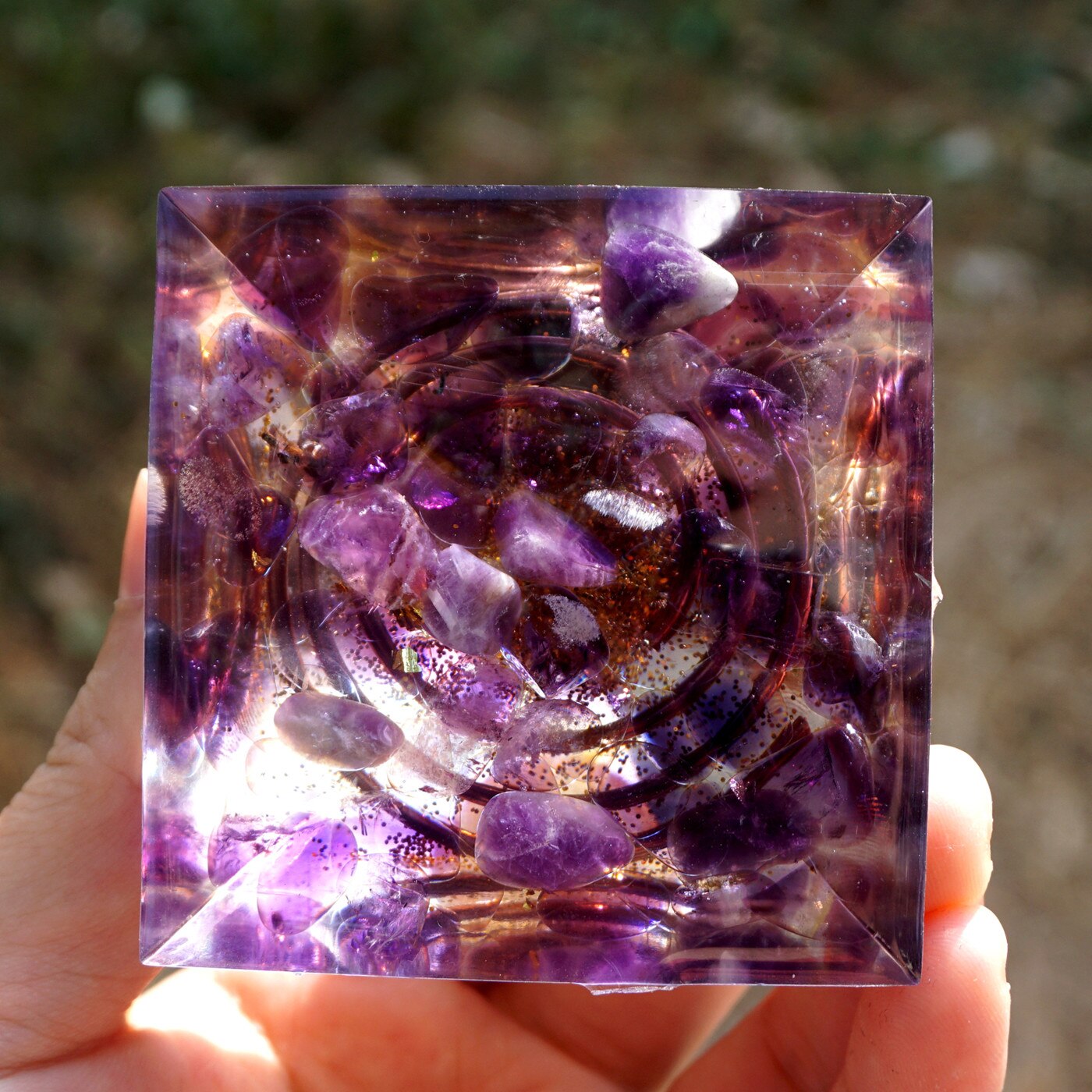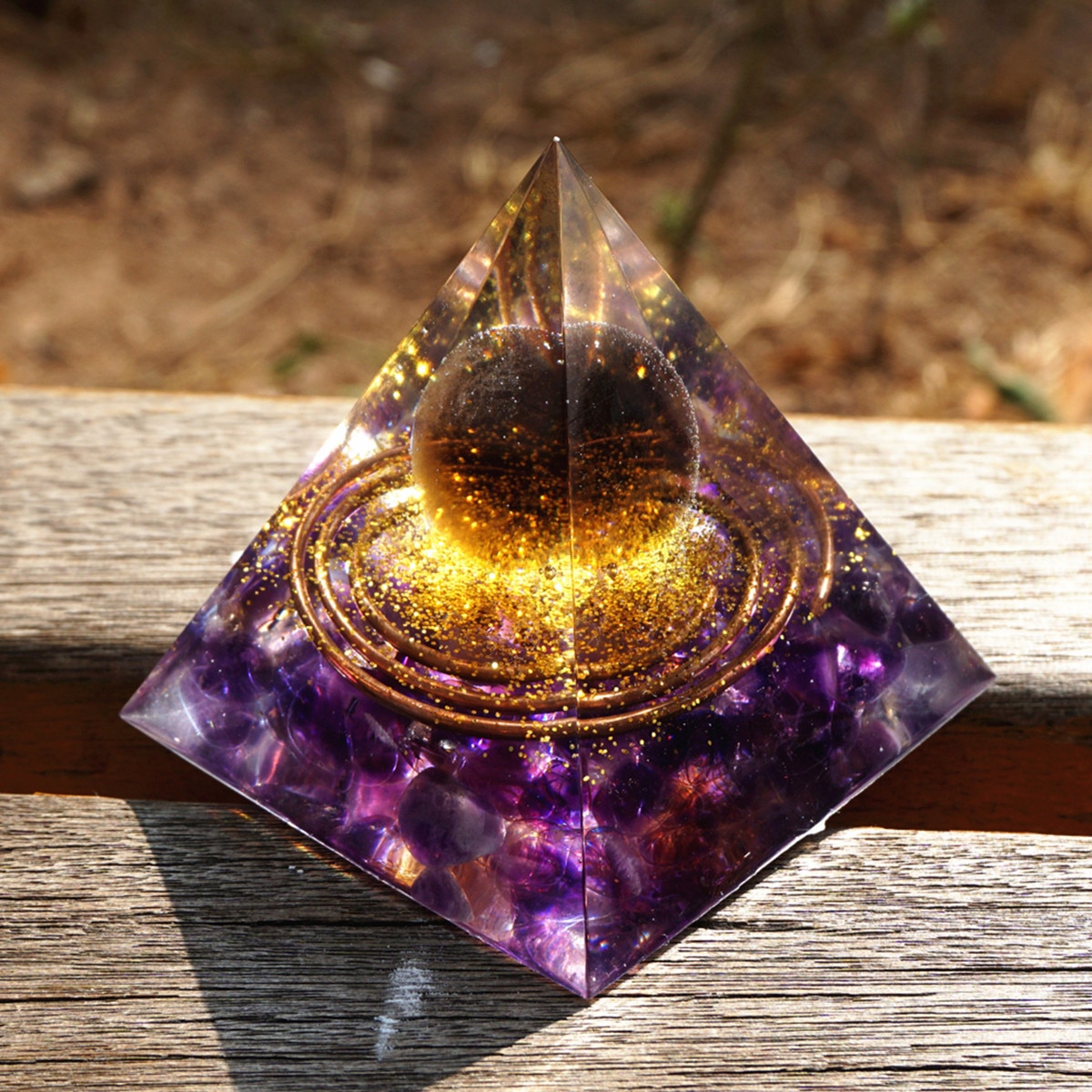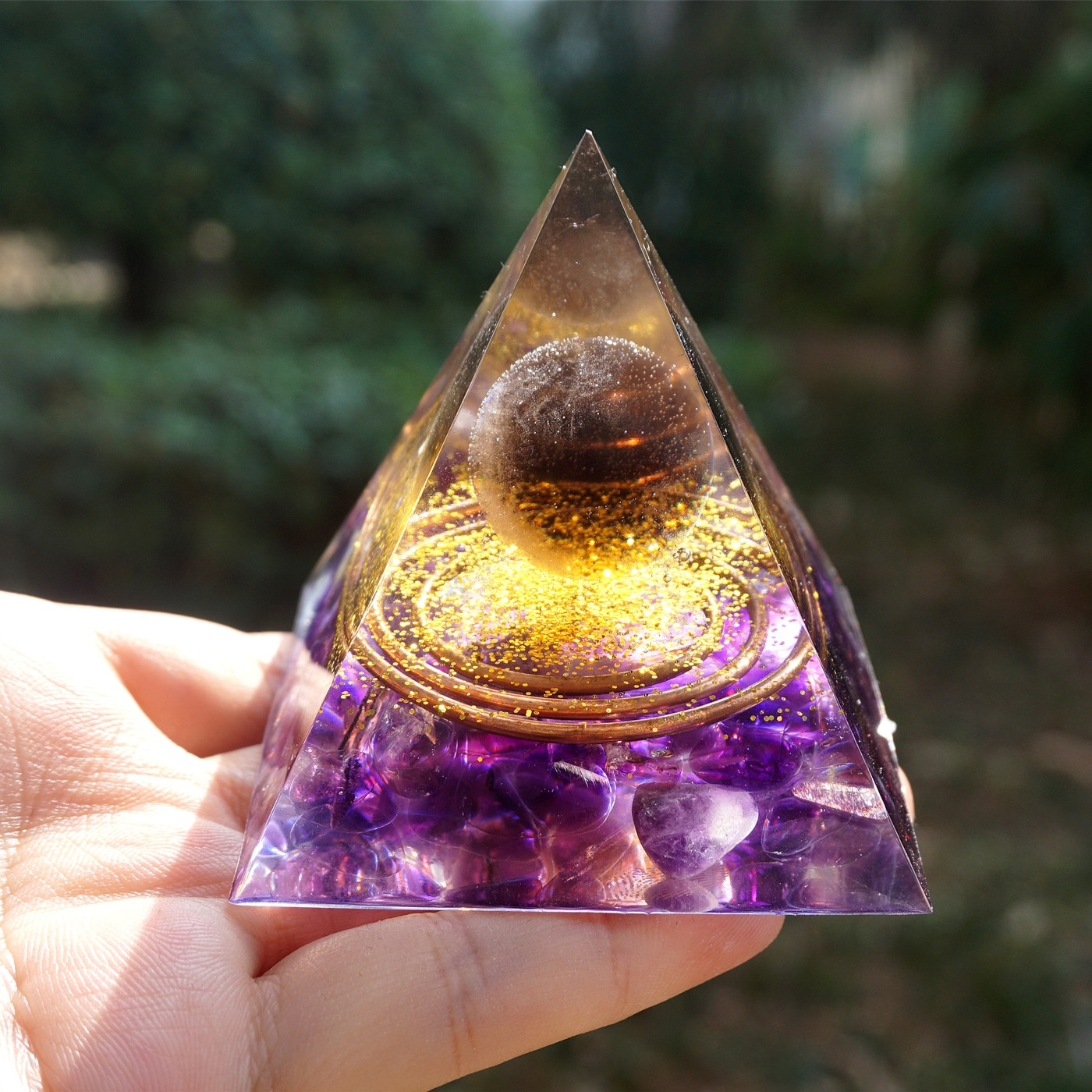 Only logged in customers who have purchased this product may write a review.