Description
These beautiful raw amethyst crystals come in batches ranging from 100 grams, all the way up to large batches of 1 kilogram (2.2 lbs).
Sold by weight only.  Please choose the size of the batch you want from the options above.
Because amethyst crystals are naturally occurring crystals formed by the Earth, each one is unique.  Please allow for minor differences in size, shape, and color from batch to batch.  From China.
Amethyst is a purple variety of Quartz, and is a very popular crystal with an ancient history of use.
Known as the "All Healer", Amethyst may assist you in happiness, calming fear, emotional storms, courage, love, peace, addiction, dreams, and can help you with insomnia and nightmares.
Metaphysical Properties of Amethyst
Known as the "All Healer"
Stimulates creativity
Helps battle addiction
Excellent for meditation and spirituality
Enhances psychic abilities
Chakra
Third Eye
Zodiac Sign Associations
Virgo, Capricorn, Pisces
Numerology
3
Planetary Association
Jupiter
Element
Air
Metaphysical Uses
Meditation, Psychic Abilities, Spiritual Growth, Creativity, Family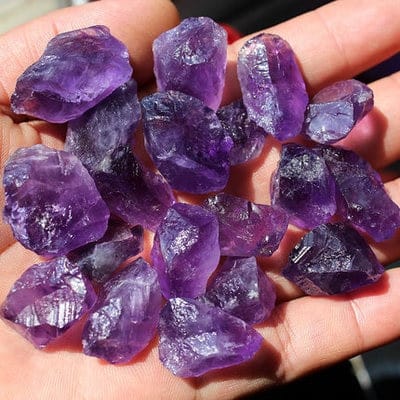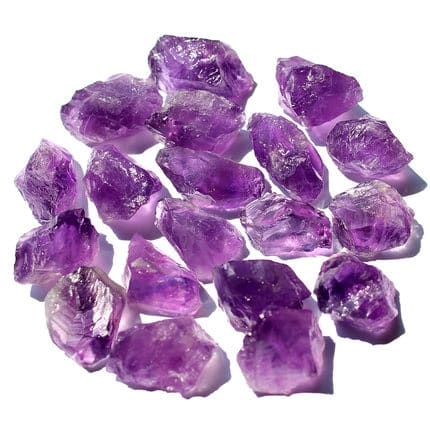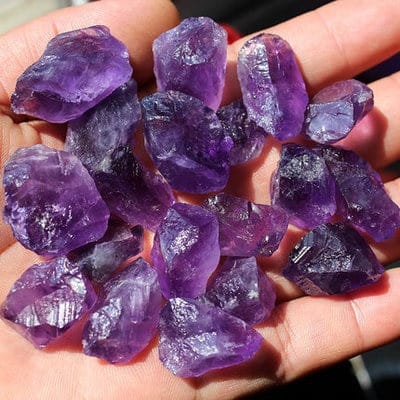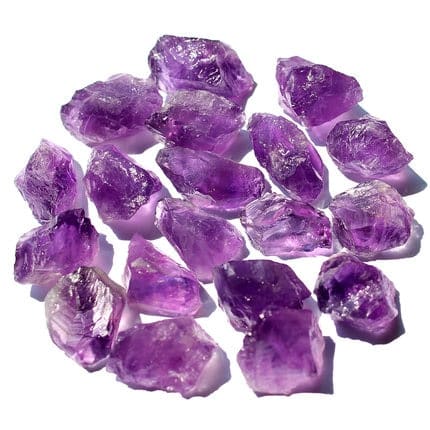 Additional information
| | |
| --- | --- |
| Size | 100g, 1kg, 200g, 500g |