Black Obsidian – Handmade Orgonite Pendant Necklace – Energy Protection Jewelry
$22.44

FREE Shipping
Please allow up to 30-40 days shipping time as this item will ship to you directly from our supplier.
In stock
Free shipping on orders over $100! (US orders only)
Safe, Fully Encrypted Payments
100% Money-Back Guarantee
Fast, Reliable Shipping Options
Easy Exchanges & Returns
Item Weight: 

100g

Product Features: 

HANDMADE

Item Type: 

Jewelry Findings

Material: 

Crystal

Item Diameter: 

1.5inch

Model Number: 

065
Handmade Orgonite Pendant Obsidian Natural Crystal Copper Circle Energy Chakra Jewelry EMF Protection Orgone
Materials
Obsidian, resin, Gold foil,Love
Pendant Width: Approx. 38mm
Thickness: Approx. 14mm
Package Includes: 1pc pendant with packing box
In terms of enhancing vitality and strengthening mobility: the role and efficacy of obsidian is mainly manifested in the ability to strengthen the kidneys, absorb disease, improve sleep, and improve the weakness of the body. It has an improving effect on eliminating smoking, alcoholism and drug addiction habits. It can also alleviate people's stress, make people calm, and can eliminate emotional distress and make people more stable. It can also strengthen the mobility and enhance the charisma, centripetal force and decision-making power of the leader. Excluding the negative energy of the human body: The energy of obsidian is strong and very pure, and it is an absorptive energy. Therefore, in the role of obsidian, its role in eliminating negative energy is particularly prominent. It can effectively remove its own suffocating and bad luck.
All quartz crystals have 6 primary properties. They are able to structure, store, amplify, focus, transmit and transform energy, which includes matter, thought, emotion and information. The electronics industry widely uses the ability of quartz to precisely structure and control frequencies. In healing and personal development, similar properties allow quartz crystals to act like tuning forks, gently but powerfully returning our bodies' frequencies to a healthier, natural state.
*Pendants are hand made to order so there may be slight discrepancies and variations in the piece you receive.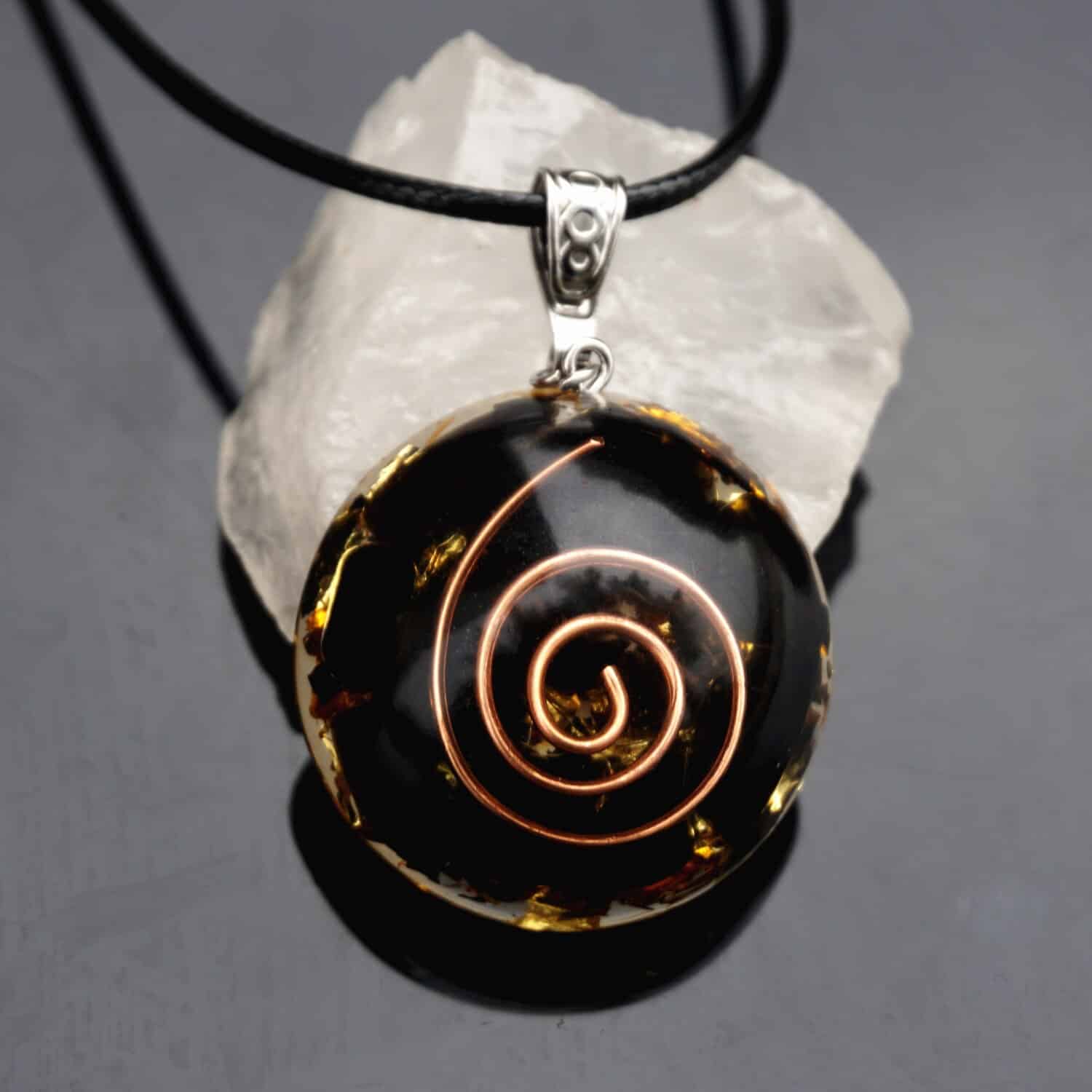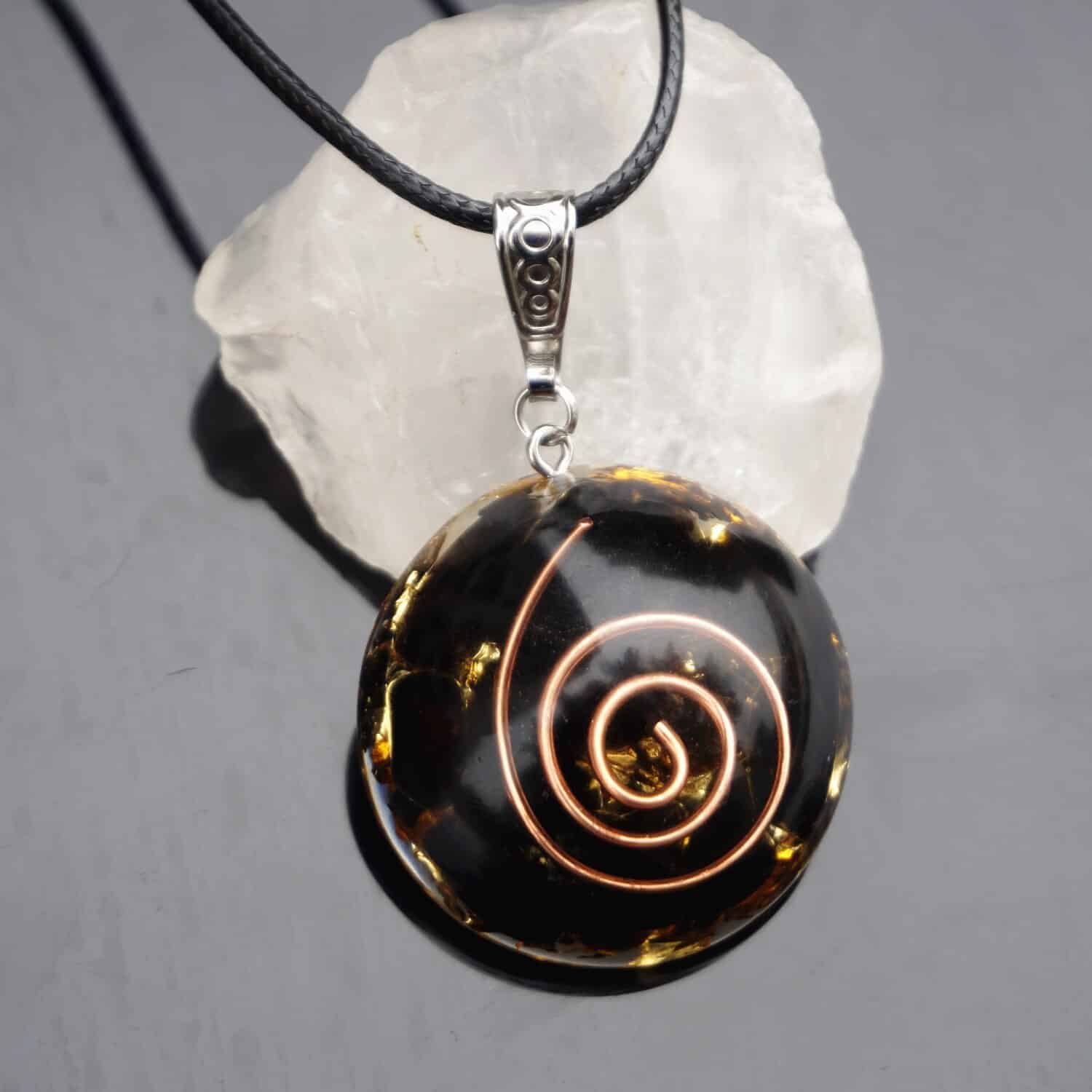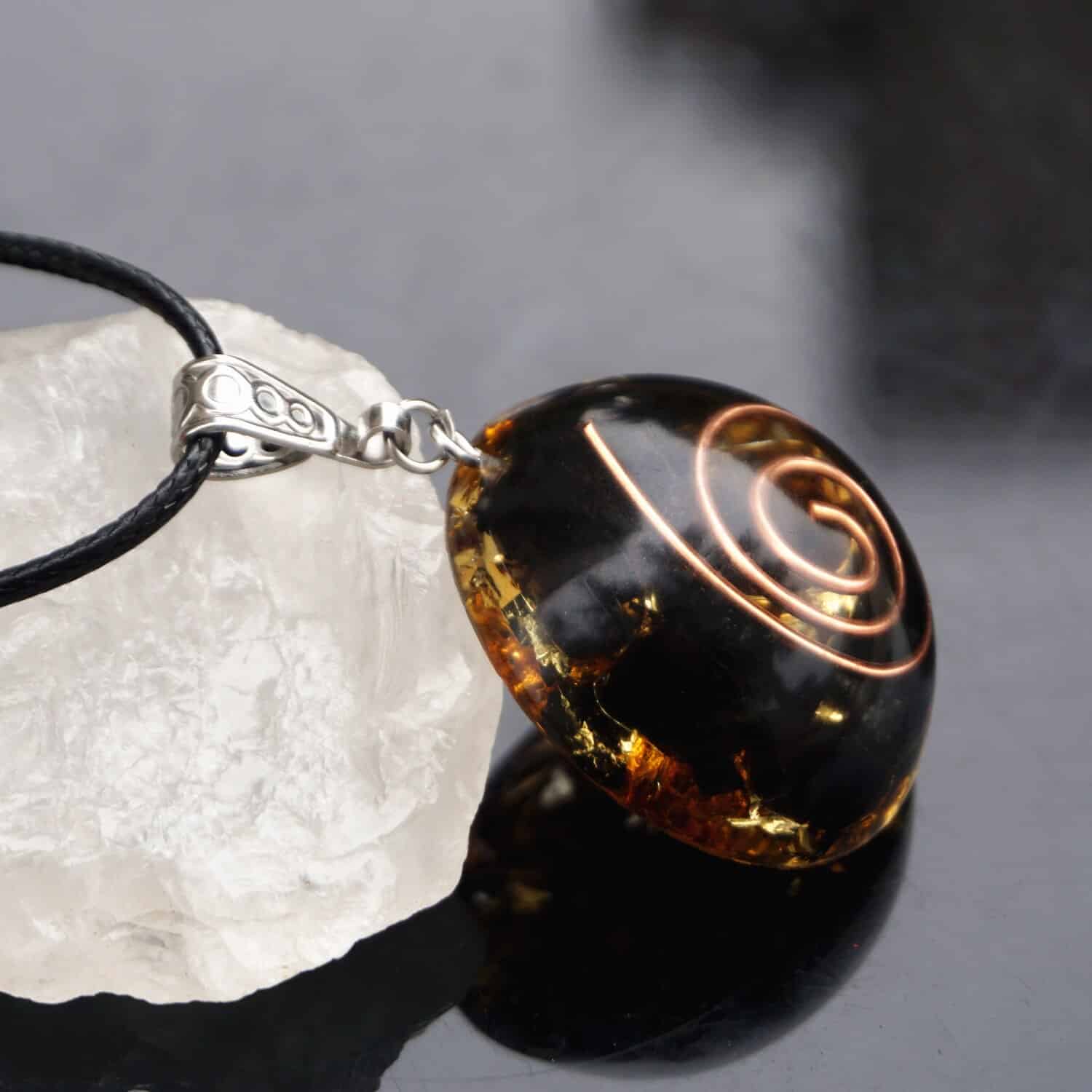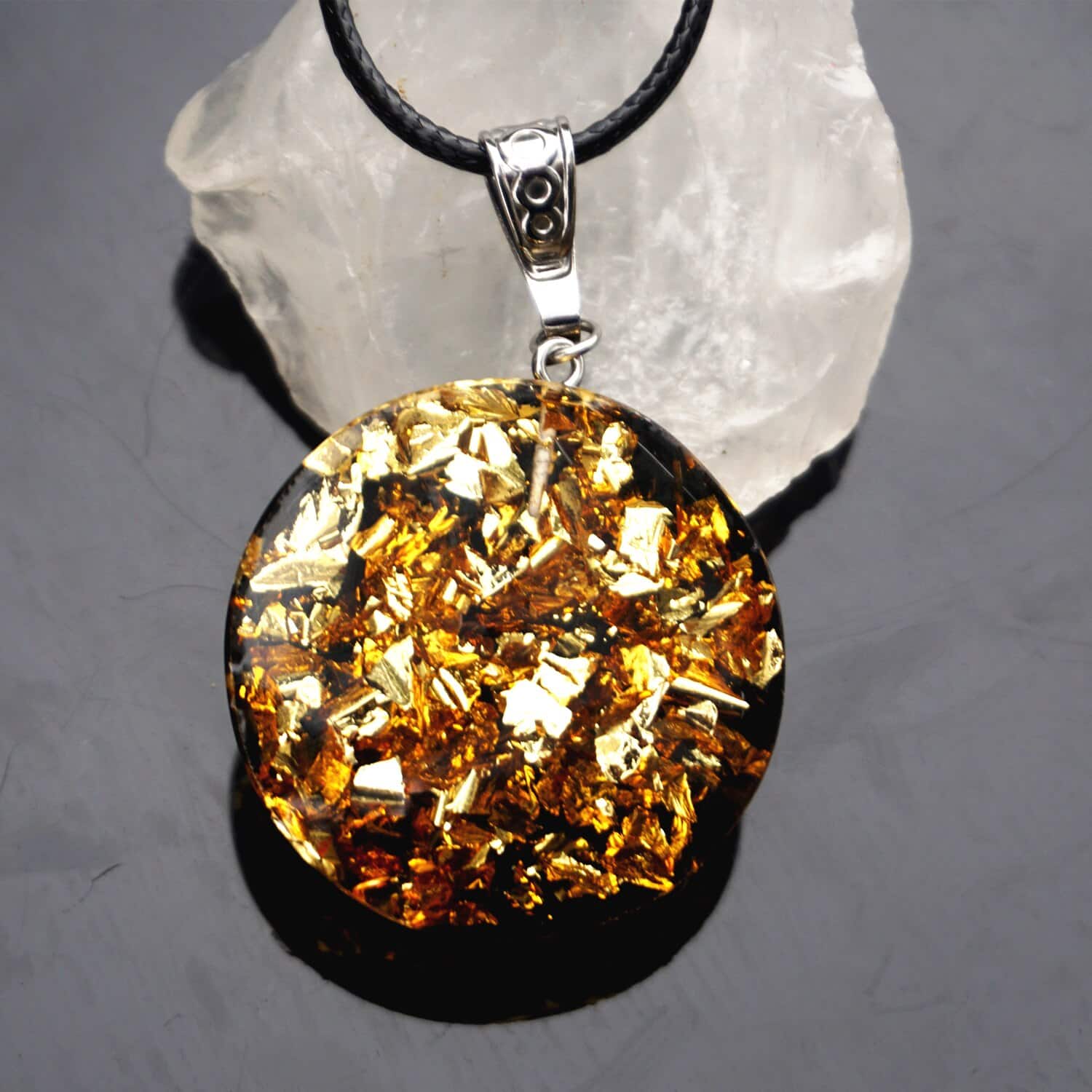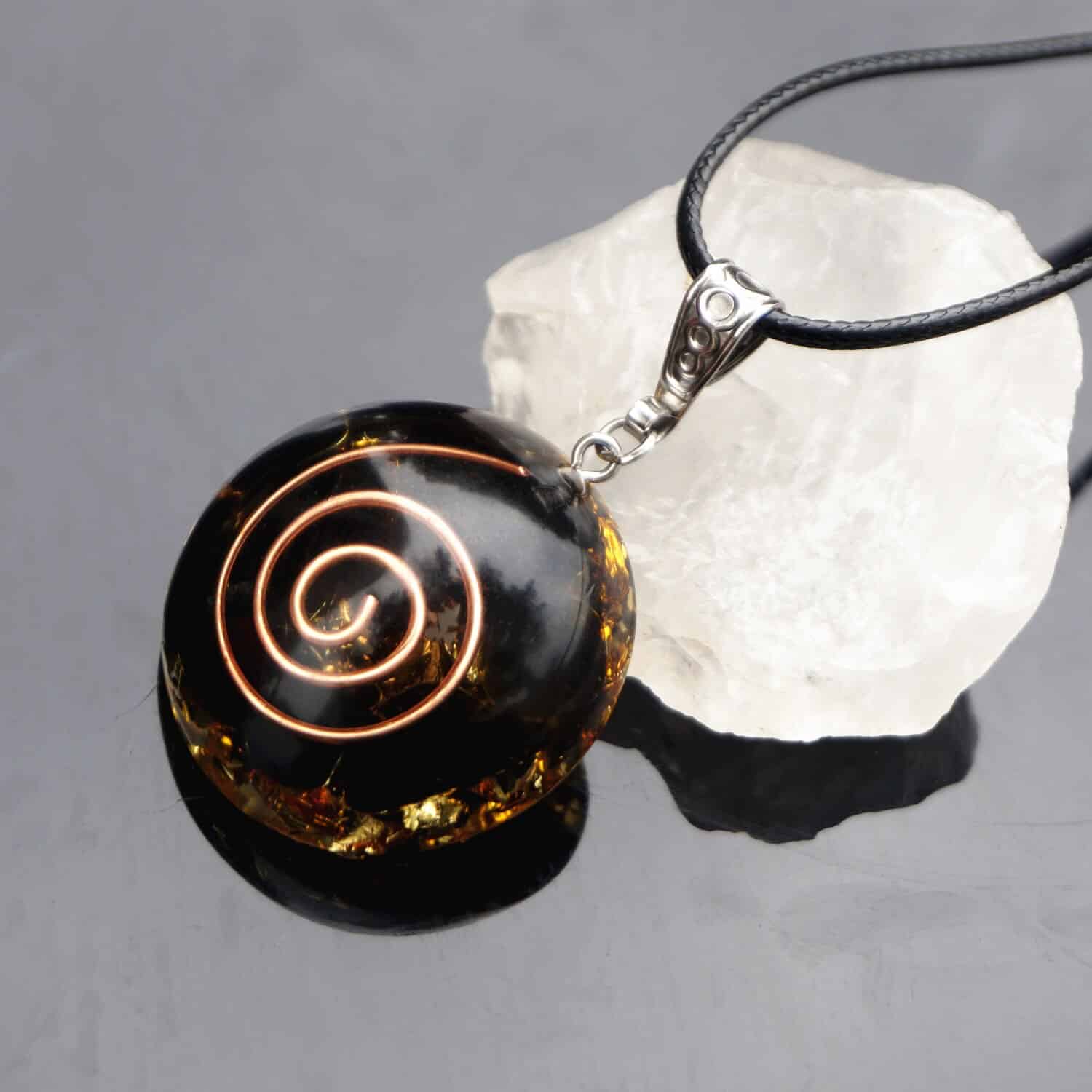 Only logged in customers who have purchased this product may write a review.