Blue Kyanite – Orgonite Pendant Necklace – Crystal Healing Jewelry
$22.44

FREE Shipping
Please allow up to 30-40 days shipping time as this item will ship to you directly from our supplier.
In stock
Free shipping on orders over $100! (US orders only)
Safe, Fully Encrypted Payments
100% Money-Back Guarantee
Fast, Reliable Shipping Options
Easy Exchanges & Returns
Item Weight: 

100g

Product Features: 

HANDMADE

Item Type: 

Jewelry Findings

Material: 

Natural Stone

Item Diameter: 

1.5inch

Model Number: 

146
Orgonite Pendant Kyanite Natural Crystal Quartz Energy Chakra Jewelry EMF Protection Orgone Healing Necklace
Materials
Kyanite,resin, Gold foil,Love
Pendant Width:Approx.38mm
Thickness;14mm
Package: 1pc pendant with packing box
Kyanite's frequency encourages the examination of all aspects of oneself, the various interests, skills and knowledge that creates the uniqueness of one's identity, and how it can be used for one's Soul path on Earth and in finding a life-fulfilling vocation. It encourages listening to intuitive guidance and living with integrity of purpose.
Kyanite helps overcome a victim or fatalistic mentality, and the resignation of oneself to the recurring emotional patterns that create blockages in the energetic field. Kyanite can bridge the connection to those patterns and quickly create new energy flow and a shift in one's perception to the world. It assists one in remaining functional in extreme situations, promotes a more logical way of thinking, and encourages resolute action.
*Pendants are handmade products, so there may be slight different from the pictures show.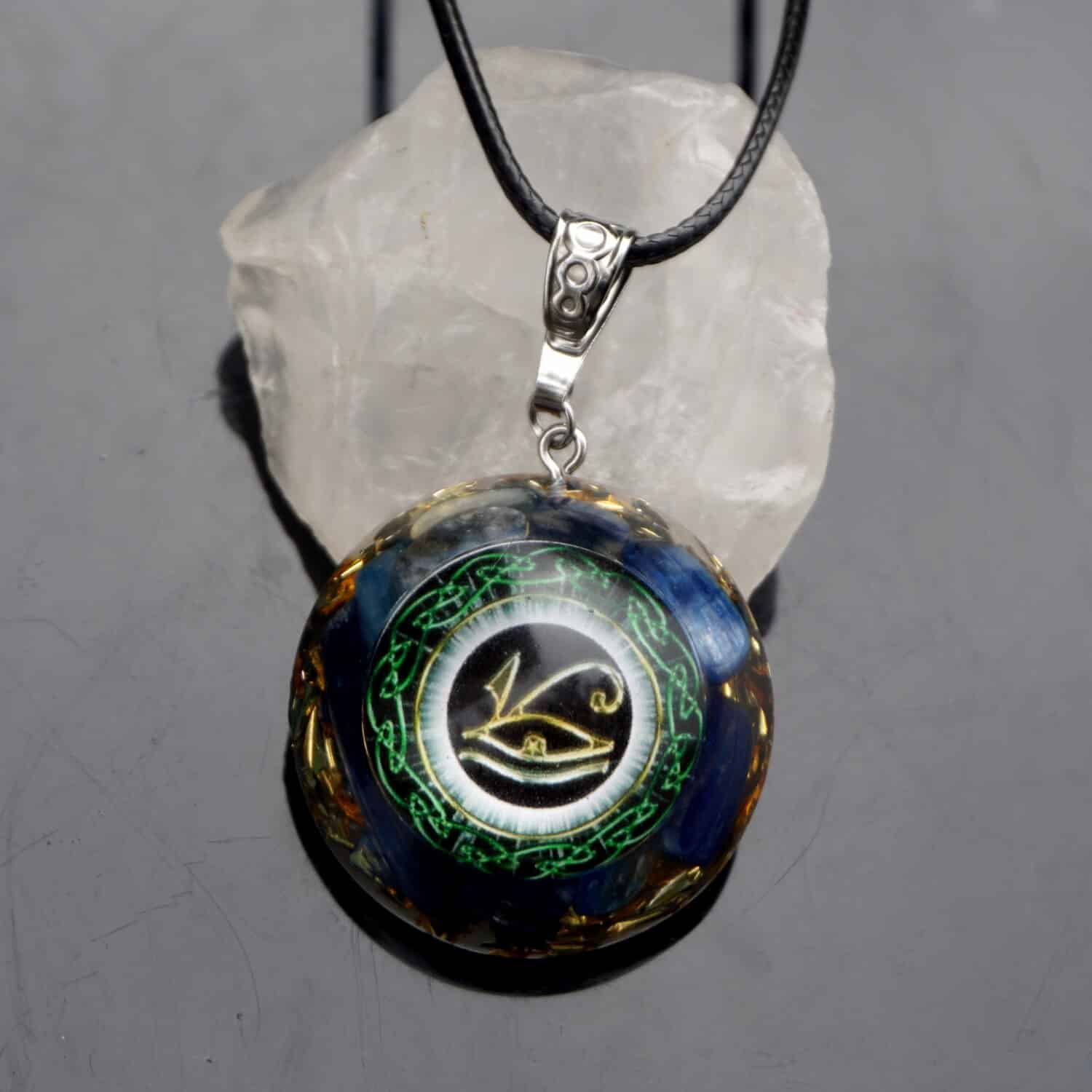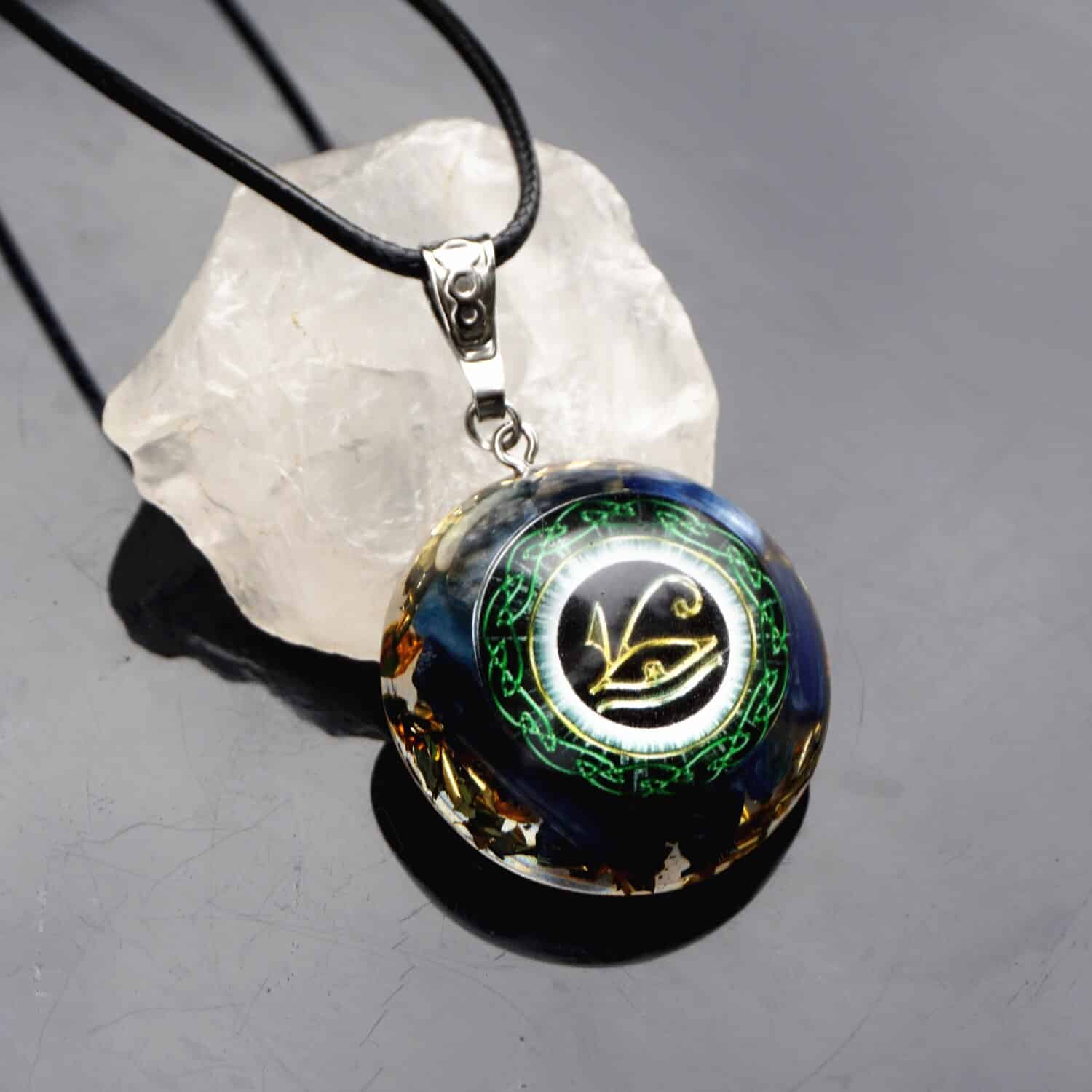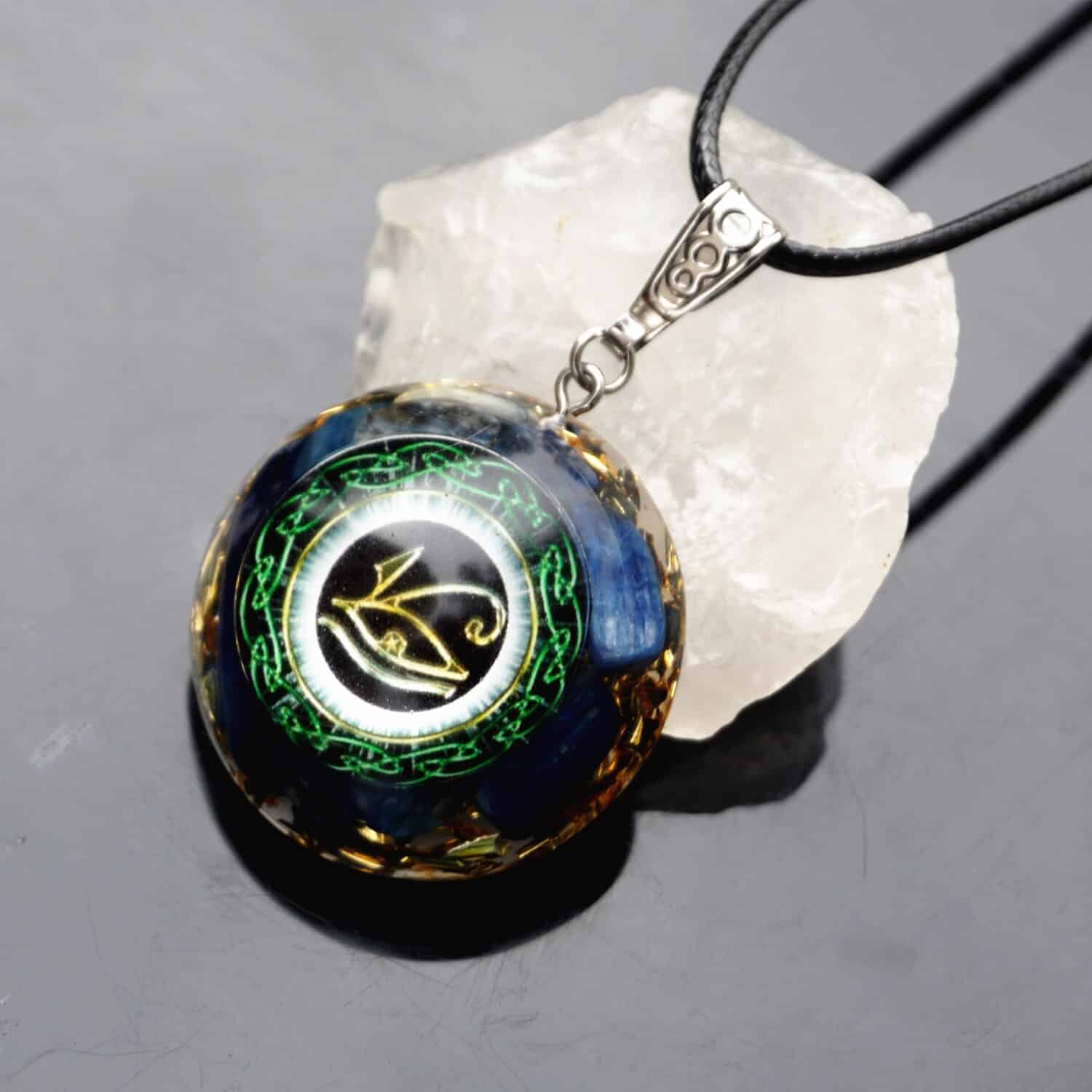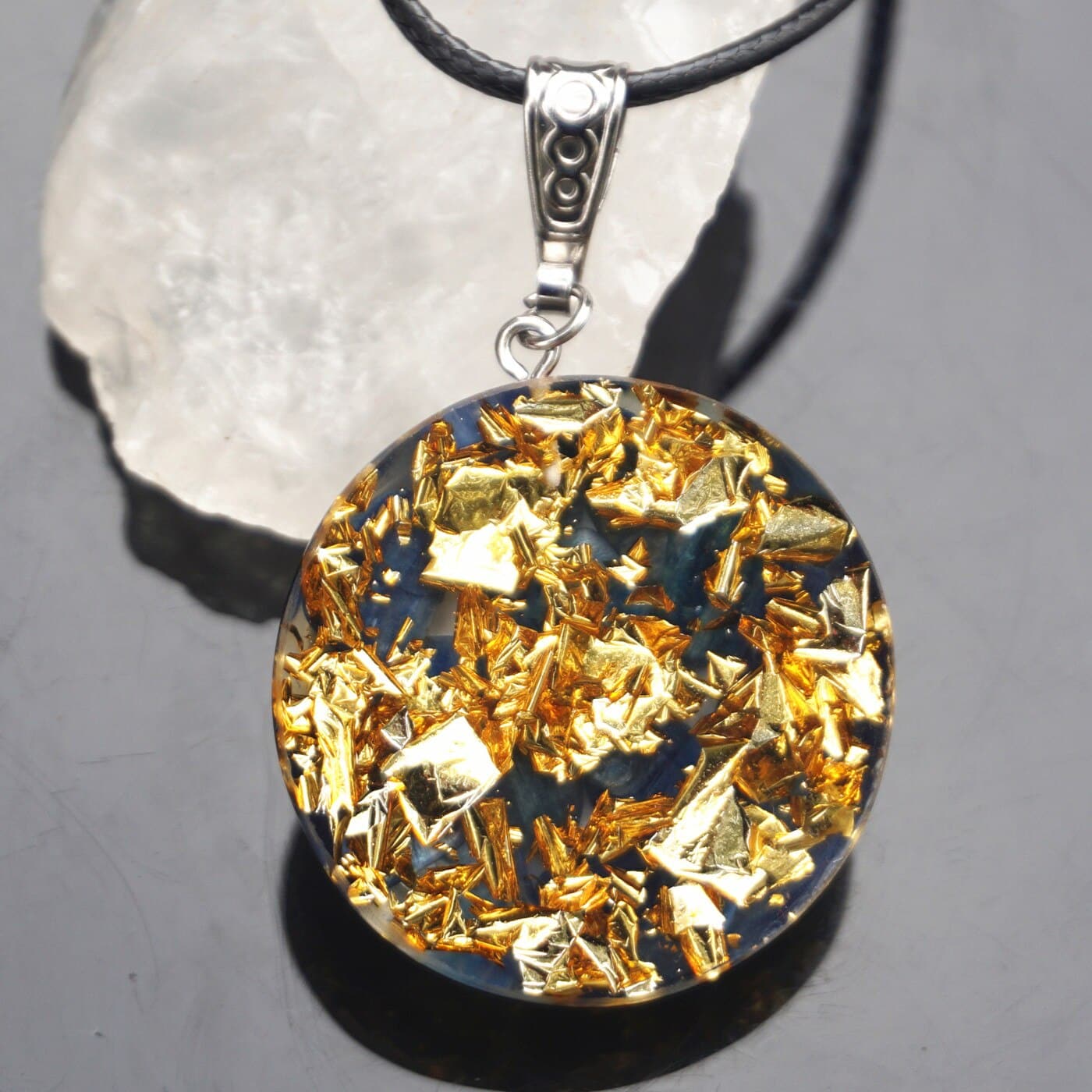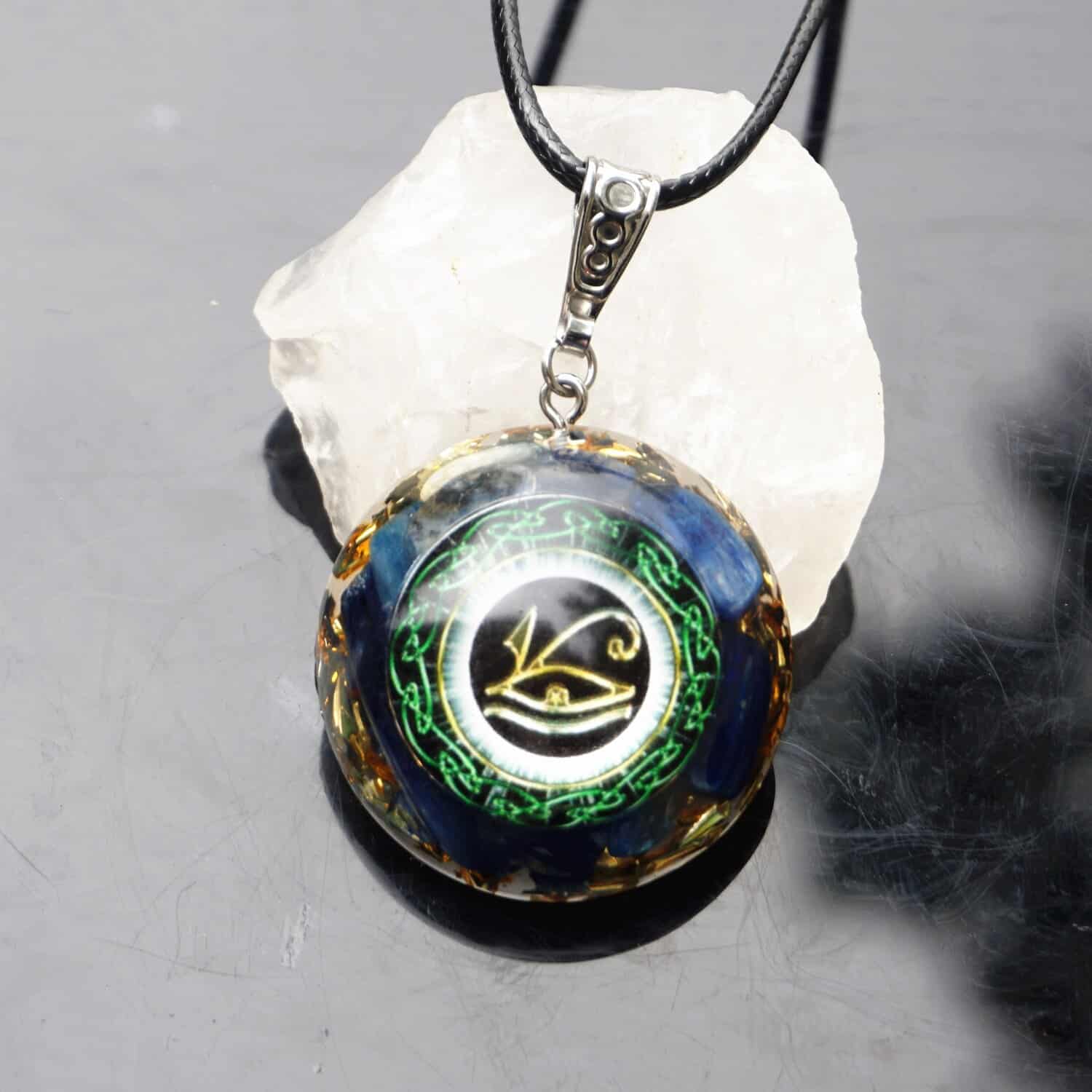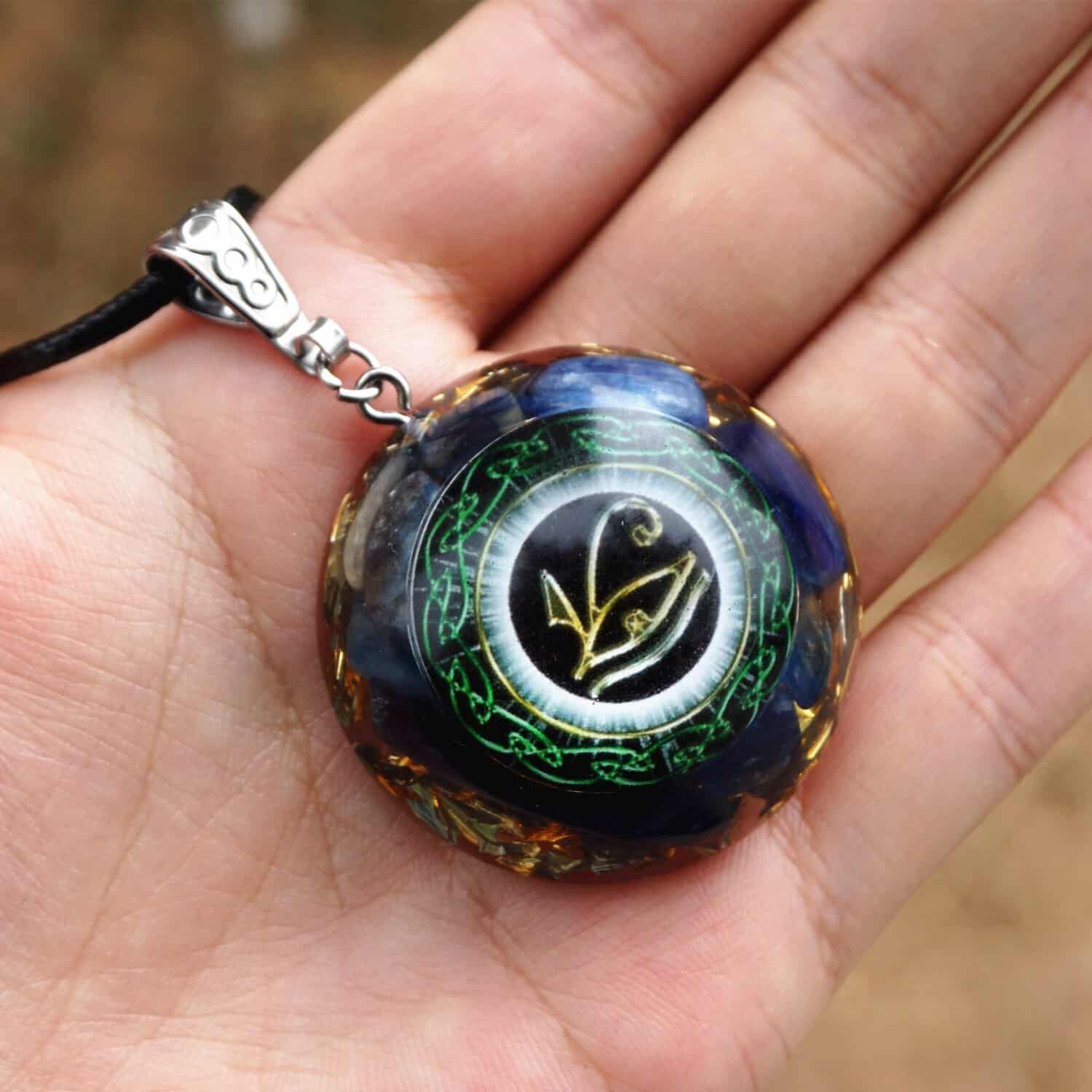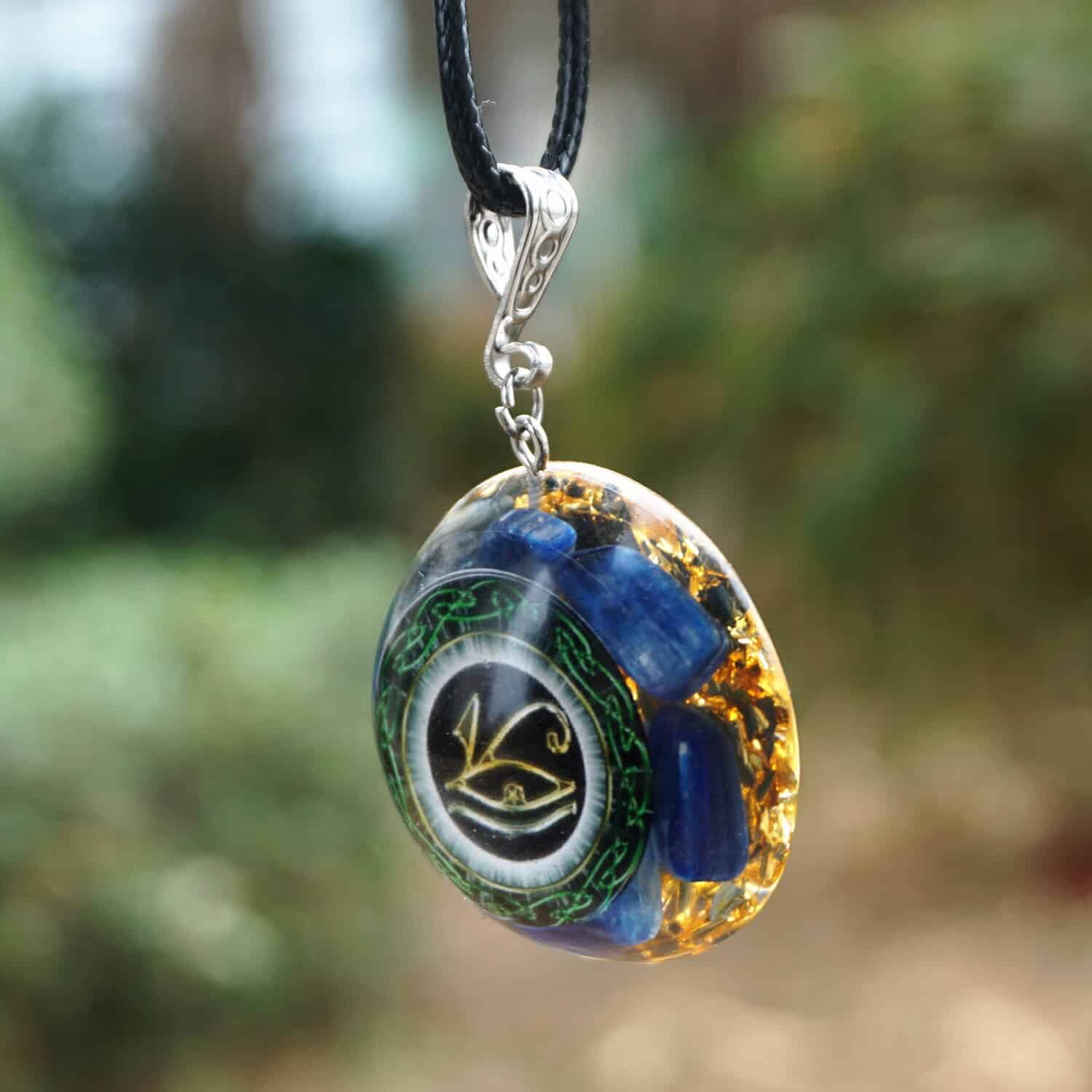 Only logged in customers who have purchased this product may write a review.