Leo Constellation Orgonite Pyramid Crystal Healing Tool
$33.00

FREE Shipping
Please allow up to 30-40 days shipping time as this item will ship to you directly from our supplier.
In stock
Free shipping on orders over $100! (US orders only)
Safe, Fully Encrypted Payments
100% Money-Back Guarantee
Fast, Reliable Shipping Options
Easy Exchanges & Returns
Harness the Power of the Universe with Leo Constellation Orgonite Pyramid
The Leo Constellation Orgonite Pyramid with Amethyst Sphere and red quartz was created to help you connect with the power of Leo.
The orgonite pyramid is made from a combination of organic and inorganic materials, including orgonite, amethyst, and red quartz, which work together to help conduct and amplify energy.
The pyramid has a 60mm x 60mm x 60mm base and includes the Leo constellation symbol. It also includes a real amethyst sphere and red quartz. The pyramid can be used as a personal meditation tool or placed in your home or office to promote creativity, abundance, and strength.
Unique Blend of Healing Crystals: Leo Constellation Orgonite Pyramid
This beautiful Leo Constellation Orgonite Pyramid is part of our Zodiac Pyramids Collection and is a powerful tool for anyone looking to harness the energy of the universe. Featuring a unique blend of Amethyst Sphere and Red Quartz, this pyramid is not only beautiful but also carries powerful healing properties. Use it to balance and harmonize your energy, promote overall well-being, and enhance your spiritual journey.
Amethyst Sphere and Red Quartz: The Perfect Combination for Healing
Amethyst is known for its ability to enhance intuition and promote spiritual growth, while Red Quartz is a powerful tool for grounding and protection. Together, they create a harmonious blend that promotes overall well-being and spiritual balance. This beautiful pyramid is a perfect tool for anyone looking to enhance their spiritual journey and promote inner peace.
Makes the Perfect Gift of Love: Leo Constellation Orgonite Pyramid with Amethyst Sphere and Red Quartz
Looking for a unique and meaningful gift for someone special? Look no further than the Leo Constellation Orgonite Pyramid with Amethyst Sphere and Red Quartz. This beautiful pyramid not only looks stunning but also carries powerful healing properties. As a symbol of love and protection, this pyramid is a reminder of the positive energy that surrounds them.
Item Weight: 

200g

Item Height: 

6cm

Item Width: 

6cm

Item Length: 

6cm

Product Features: 

HANDMADE

Materials: Amethyst Crystal Sphere, Red Quartz, Gear Wheels, Resin, Gold Foil, Love
Package Includes: Orgone Pyramid with Gift Box
Amethyst
Amethyst healing properties are as plentiful as the stone itself. It is thought of mostly as a protective stone. As it is linked to the crown chakra, it is helpful in purifying the mind and clearing it of negative thoughts. This includes the negativity of stress and anxiety, which is why many meditate with amethyst so as to rid themselves of that darkness. Amethyst healing properties are especially useful in regards to work-related stress, because the stone is also associated with abundance; therefore relieving stress while emanating prosperity. The amethyst properties which facilitate intuition and communication can also be applied to increased work effectiveness.
Red Quartz
Red Crystals Bring You Energy, Courage, Passion, and Love… Red is a call to action, a battle cry, and a sign of warning. It excites us, raises our enthusiasm, and gives us energy.
Main Features of Orgonite Pyramids:
* Neutralizes EMF radiation, EMF Protection for phones, home, office, garden, house, etc.
* Clears negative energy and positive energy generator
* Aids in meditation
* Supports restful sleep
* Relieves stress
* Purifies the living area
* Give you more energy
* Balances moods
* Helps with spiritual and psychological growth
* Helps with resistance to ill health or to improve it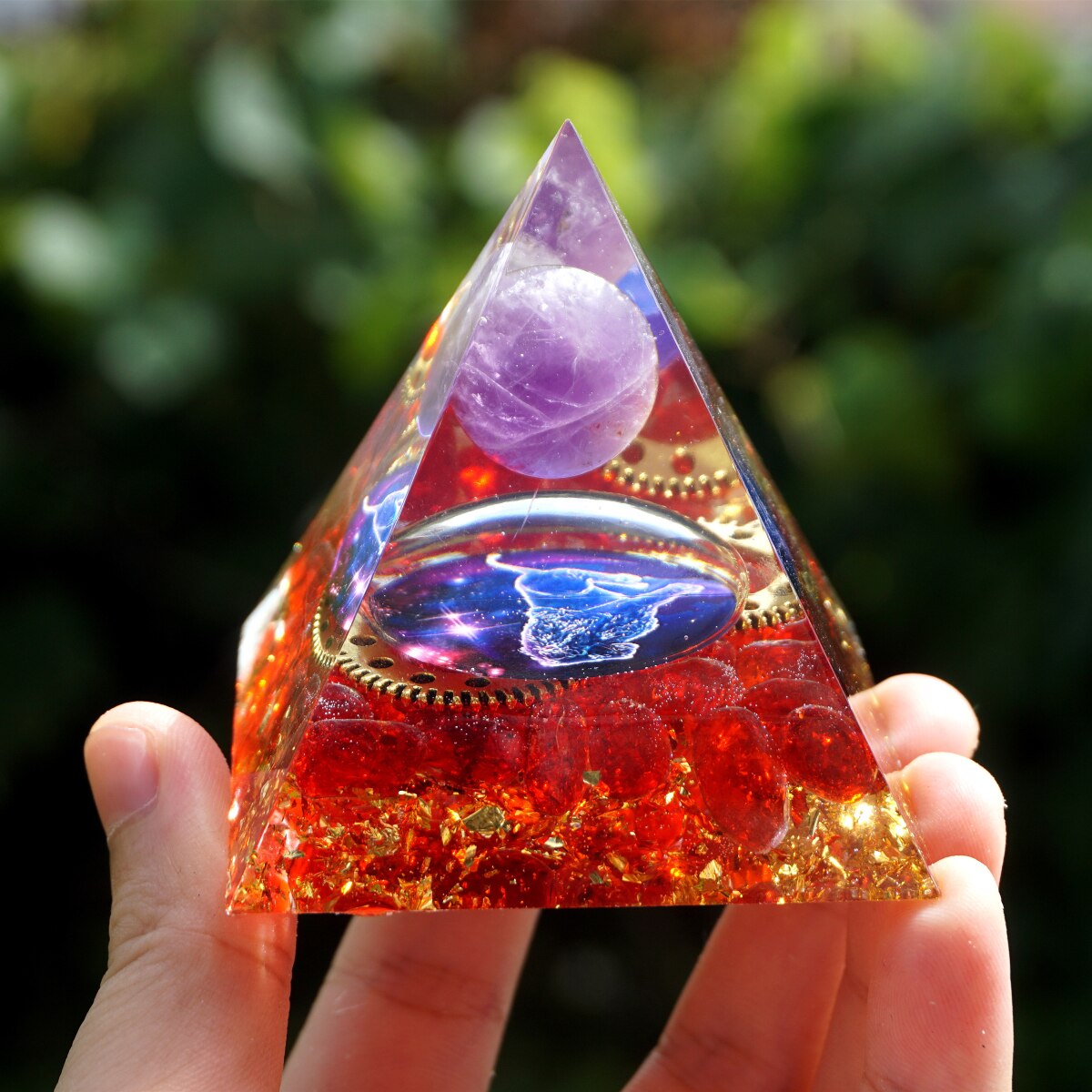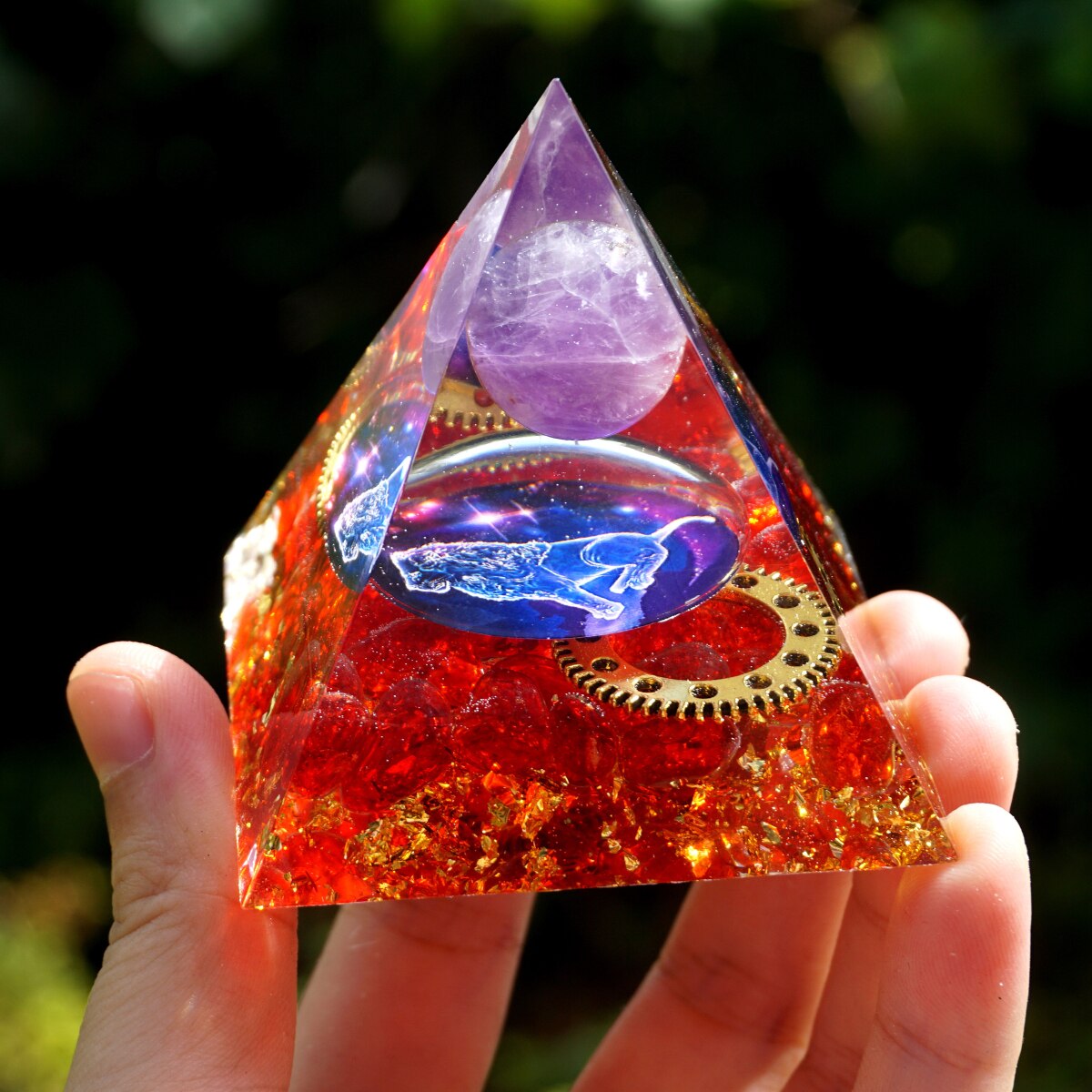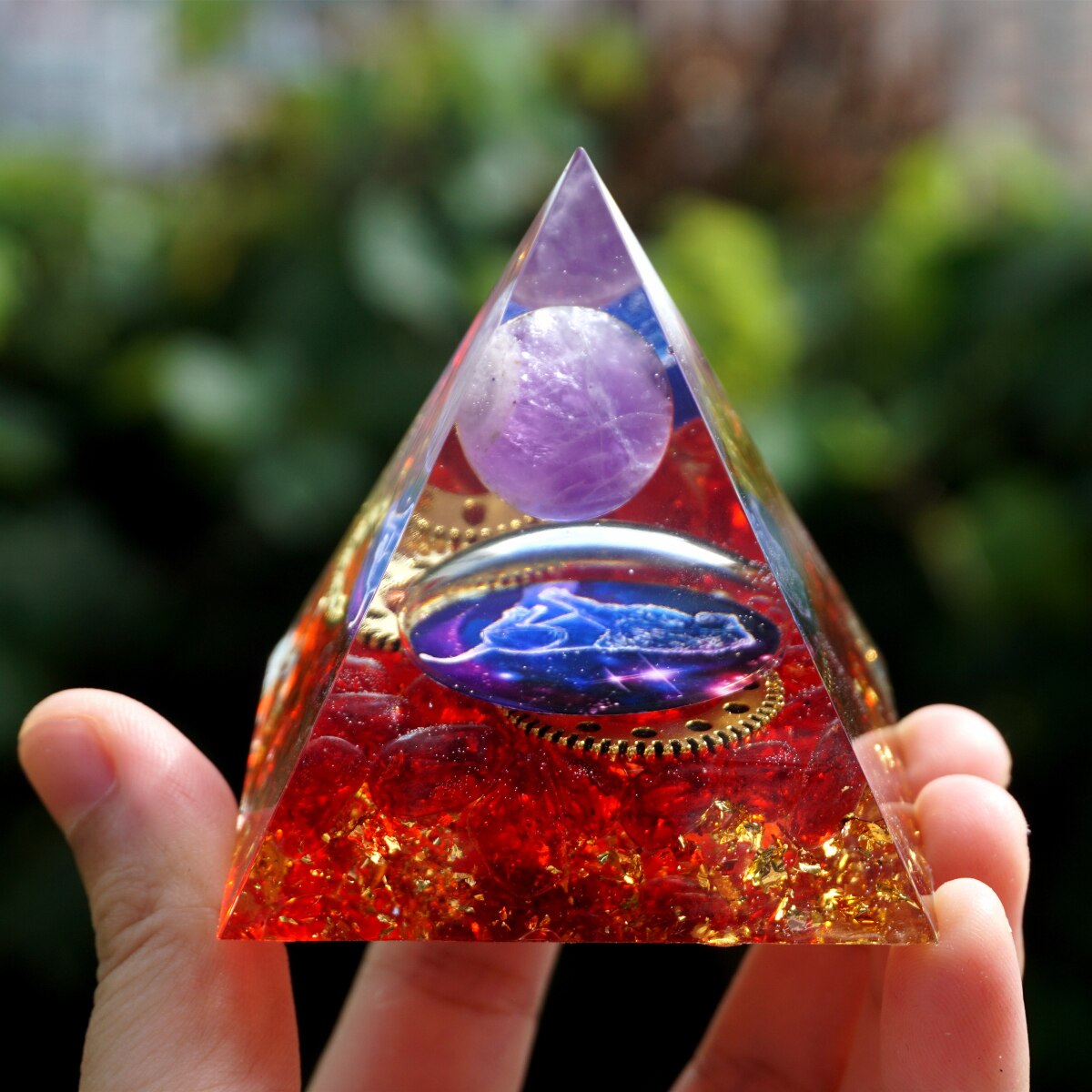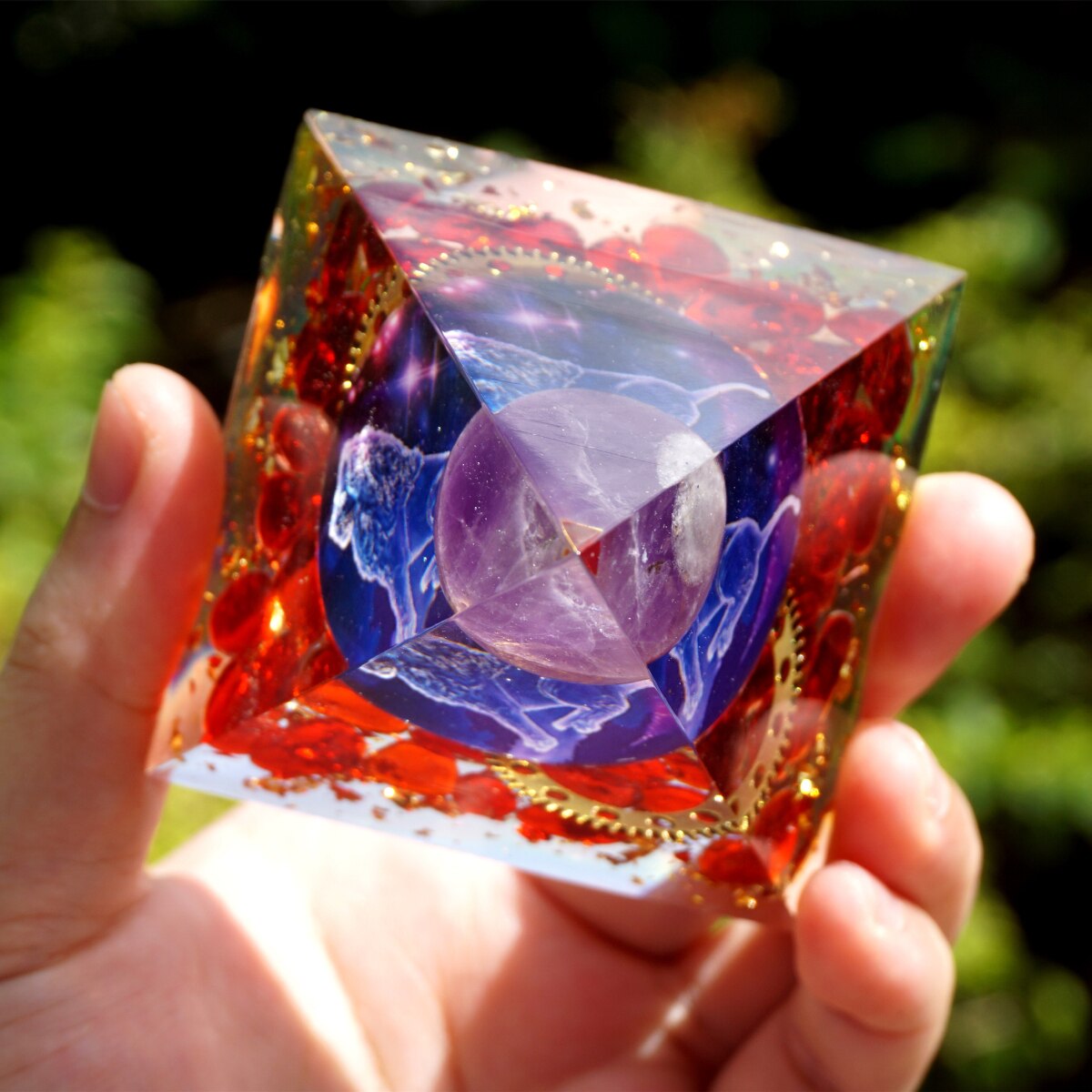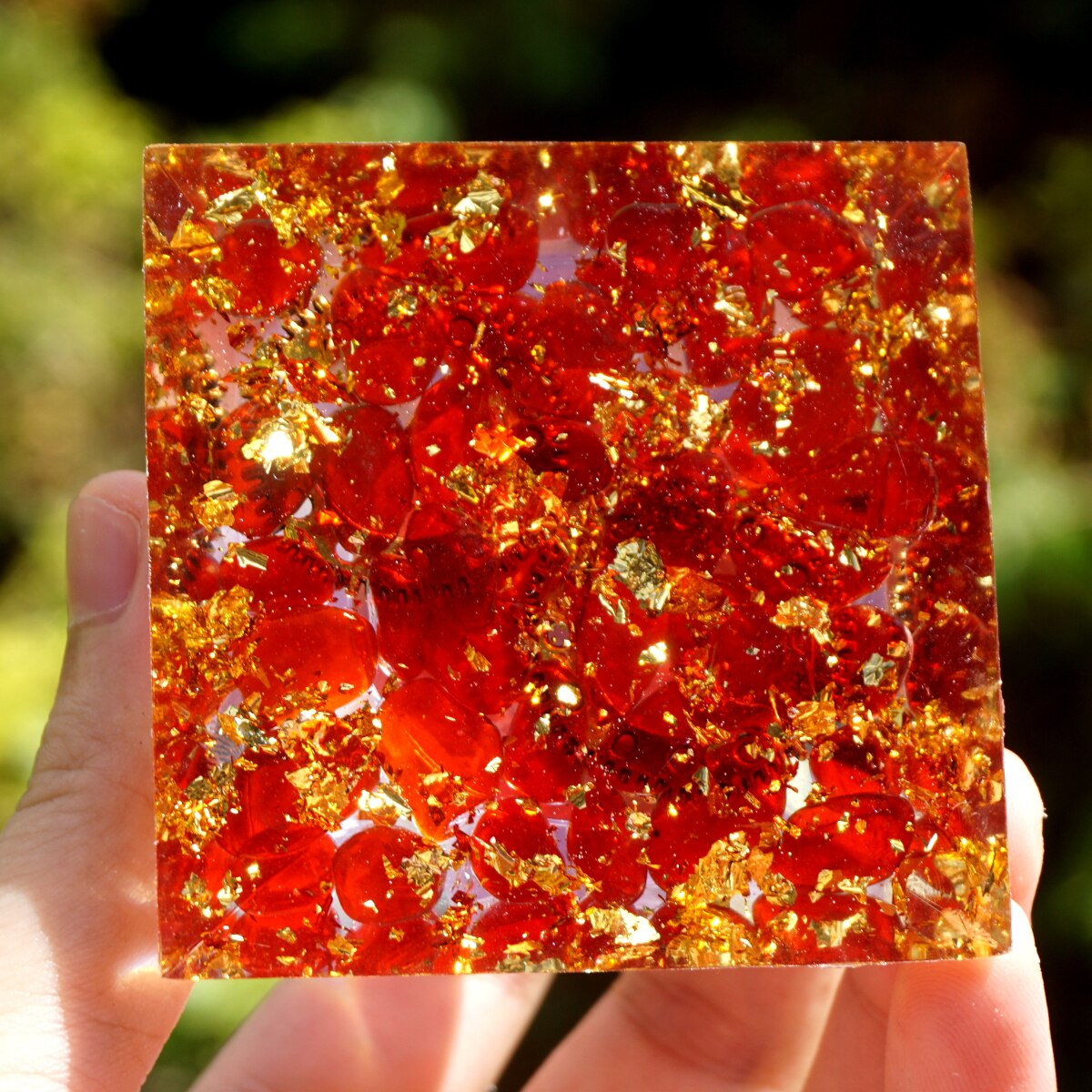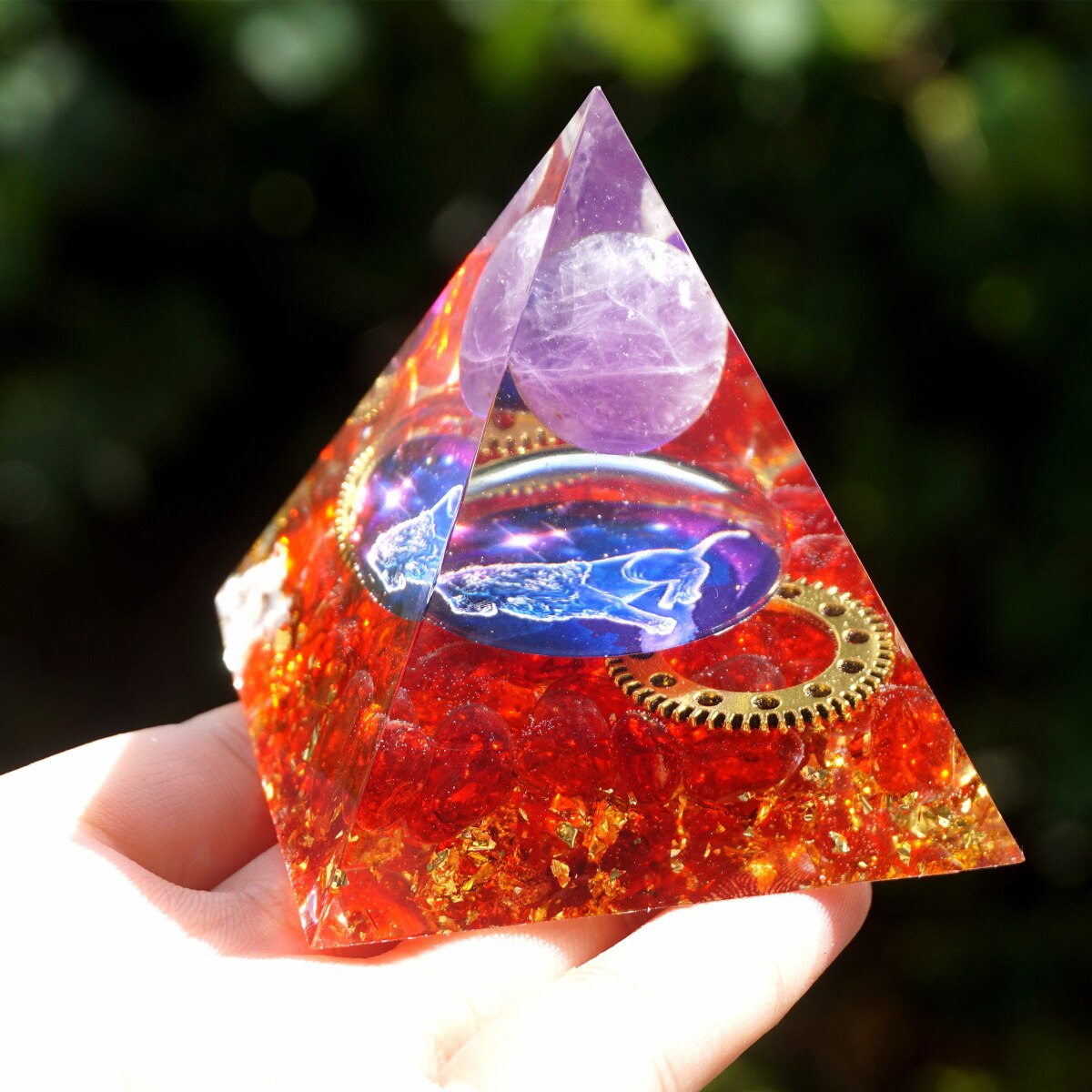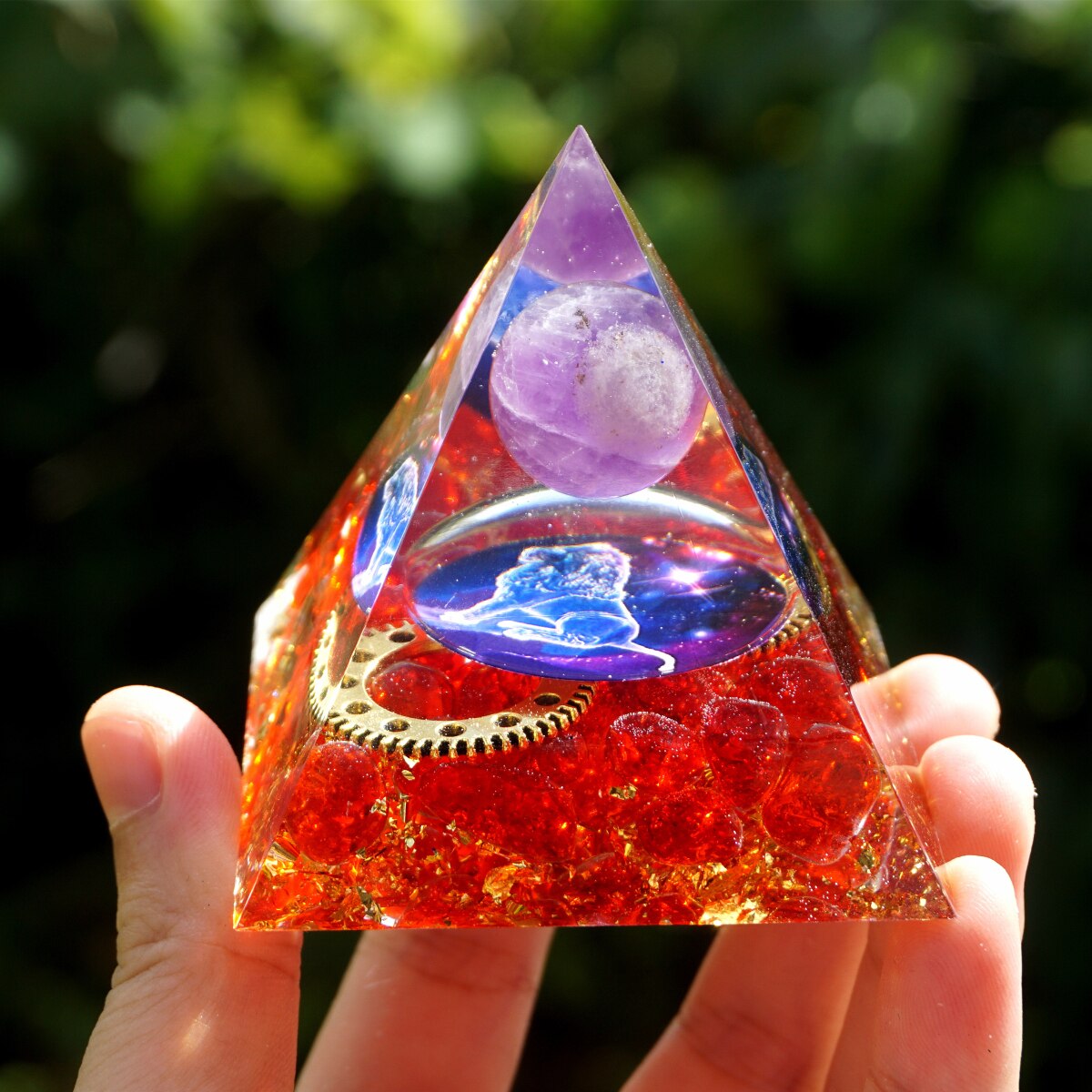 Only logged in customers who have purchased this product may write a review.